-Review and Photos By Andy Jones
-Review Samples Courtesy of Hasbro
Hasbro sent us a few more Ghostbusters Afterlife samples to get our slimy hands all over, including Lucky, who comes with the final piece to complete the Build-A-Figure, the Sentinel Terror Dog! We also got the Fright Feature Slimer!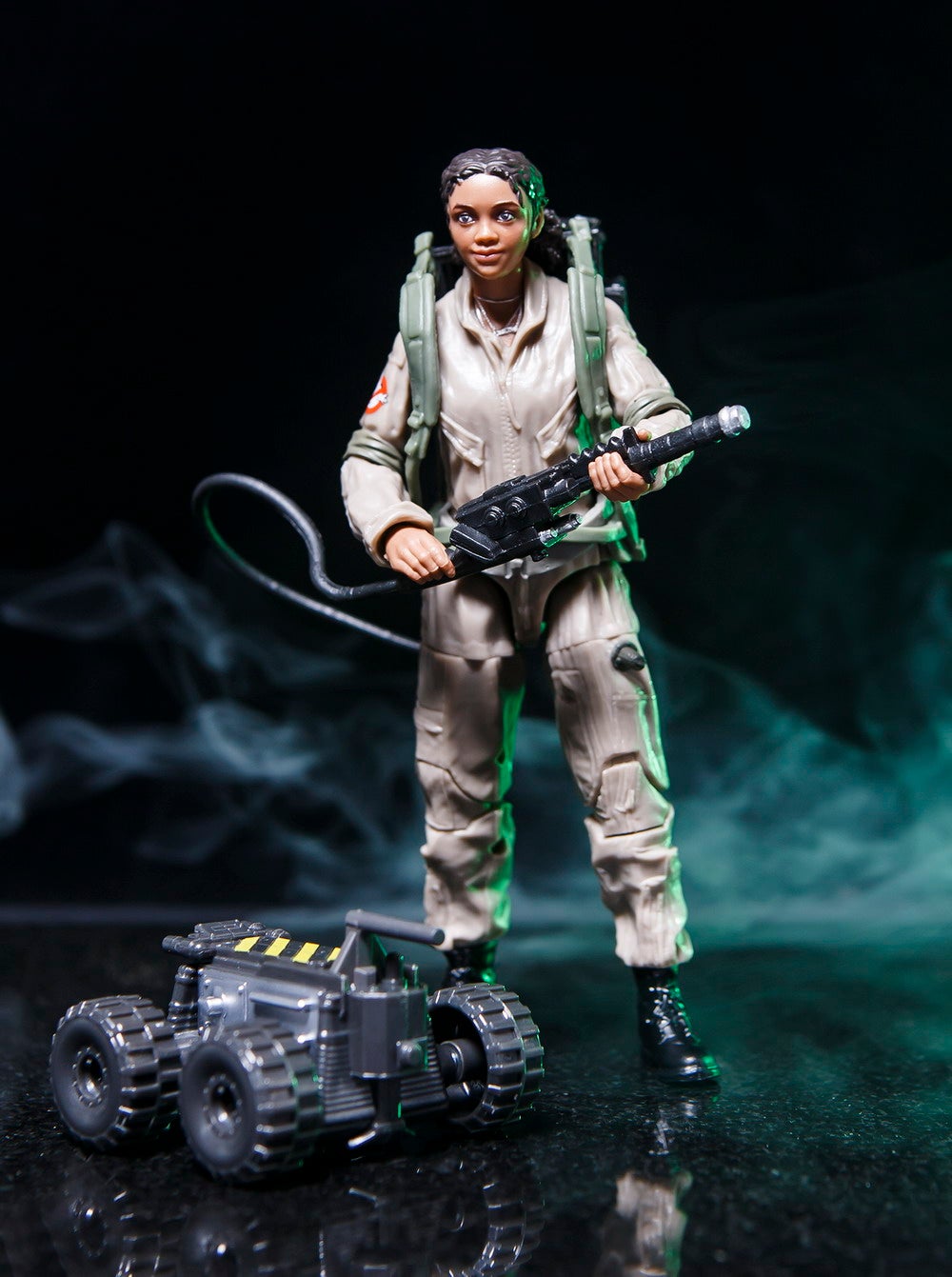 Lucky comes highly articulated, like the other Plasma Series figures we reviewed. Double-jointed knees, ankles, waist, hips, shoulders, bicep, elbow, wrist, and neck. She comes with a highly detailed proton pack that clips on like the others, and comes with a purply rubber proton stream that plugs onto the end of the neutrino wand. She also comes with the RC trap. This trap is a bit more detailed, more so than the RC trap that comes with the Ecto-1 playset. Note that the Podcast action figure comes with the remote control accessory, so if you collect both, you can display those pieces together.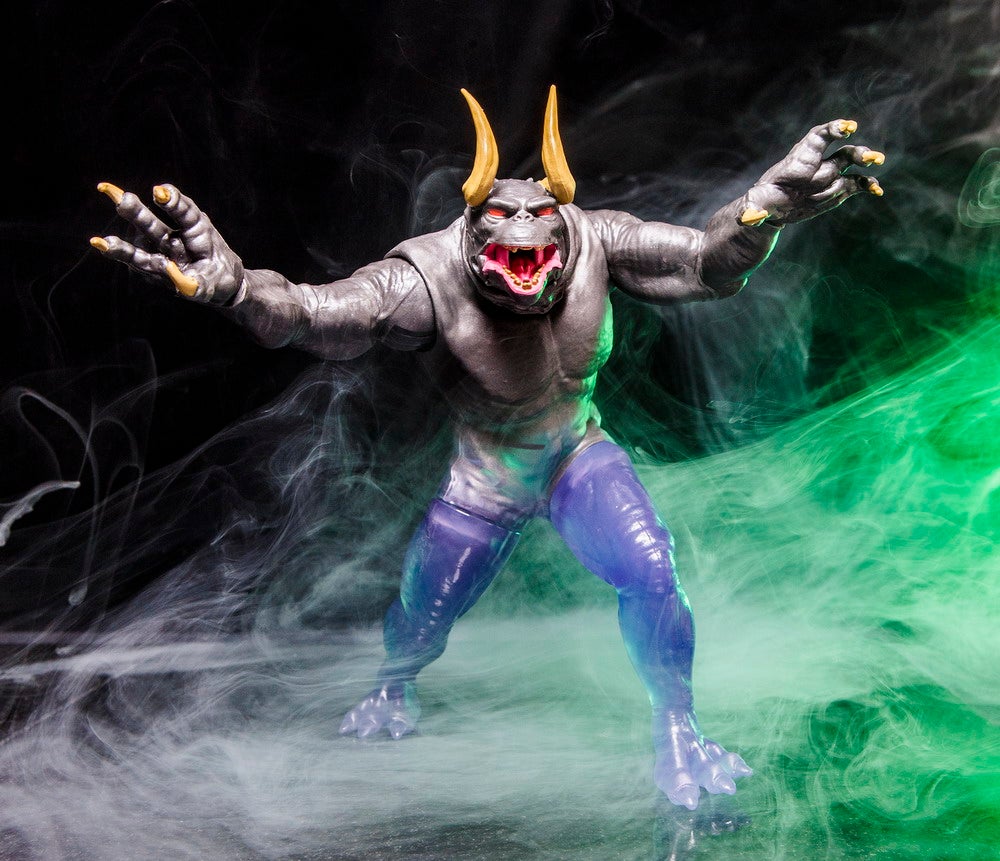 Lucky also comes with the Sentinel Terror Dog head. If you collect all of the Afterlife Plasma series figures, which is: Lucky, Trevor, Podcast, Ray, Peter, and Winston, then you can complete the Build-A-Figure. His legs are translucent, his arms are articulated and his head is terrifying, and it has an articulated jaw! This guy stands a bit taller than the kid and veteran Ghostbusters. It looks fantastic on your shelf, but you gotta get all 6 to finish the figure.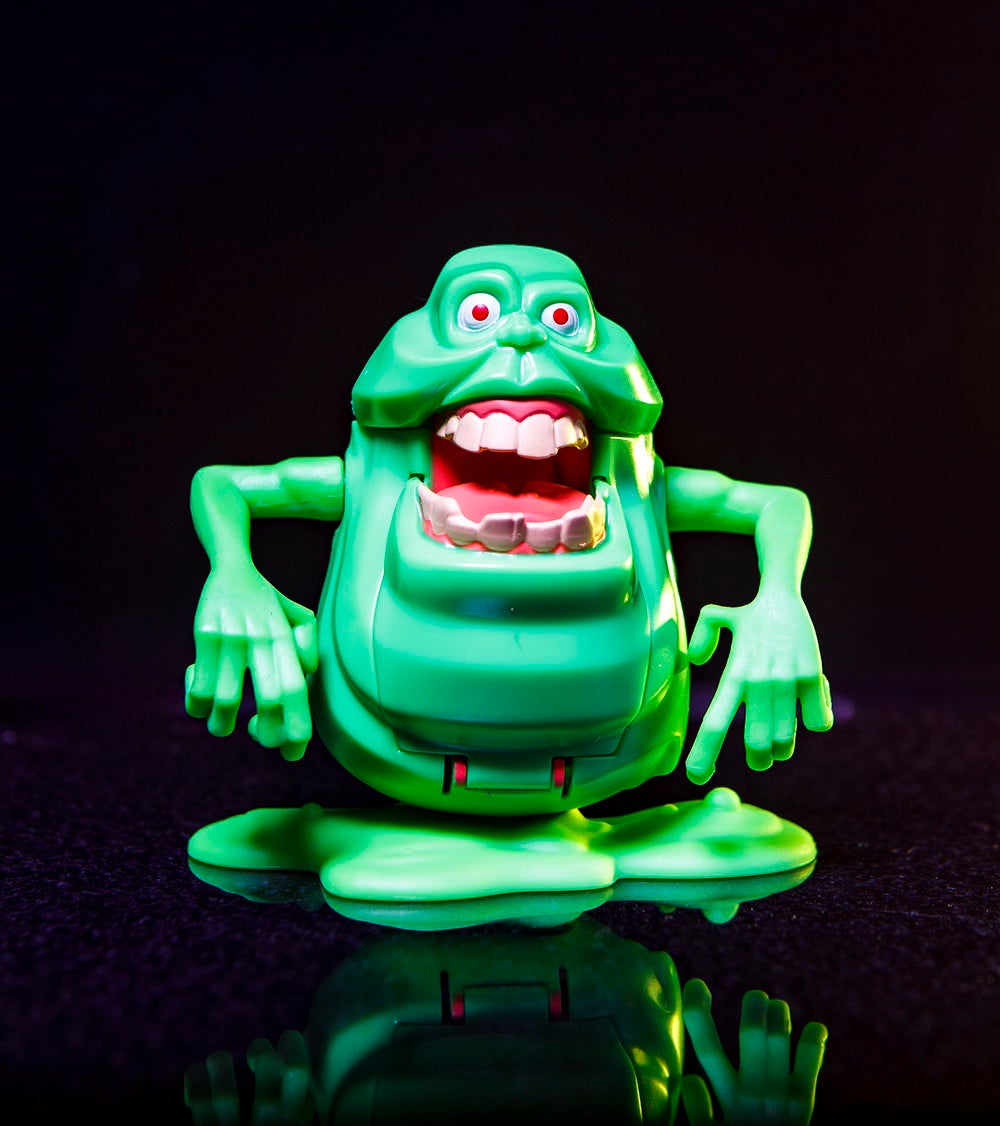 Fright Feature Slimer is a fun, stylized sculpt of Slimer, as he appeared in the 1984 movie. He sits on a slime puddle base and sports a great look. But press the button on his back and he pops up to floating height and his jaw pops wiiiiide open. I like how this figure would be a lot of fun for young kids that are just getting introduced to the Ghostbusters franchise, but features a sculpt stylish enough to fit in well with your ever-growing Ghostbusters collection. He also looks great next to the Fright Feature Staypuft, and Muncher, who will be introduced in Afterlife.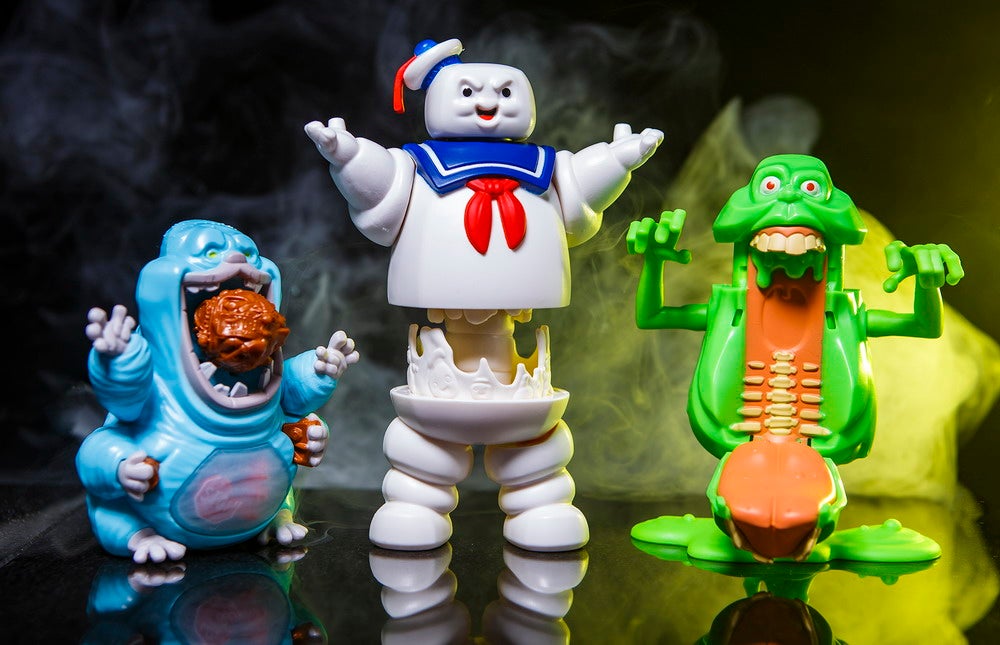 Thanks to Hasbro for sending us more Ghostbusters Afterlife figures to add to our collection. I can't wait for the movie, and these figures gave a little bit of tease to get me hungry for popcorn and Sno*Caps come November 19th.
Miss our past Hasbro Ghostbusters Afterlife reviews? Check them out below!
-Review and Photos By Andy Jones
-Review Samples Courtesy of Hasbro
---