-Review and Photos By Andy Jones
-Review Samples Courtesy of Hasbro
We're getting closer and closer to the release of Ghostbusters Afterlife in theaters. We just took a look at the Fright Feature figures HERE, which have a lot of fun action, but are intended for younger fans with their animated styling. Hasbro provided samples of these Plasma Series figures for us to review and the first thing I noticed is that they are clearly geared towards the more discerning collector. They feature fantastic sculpts and paint, and loads of articulation.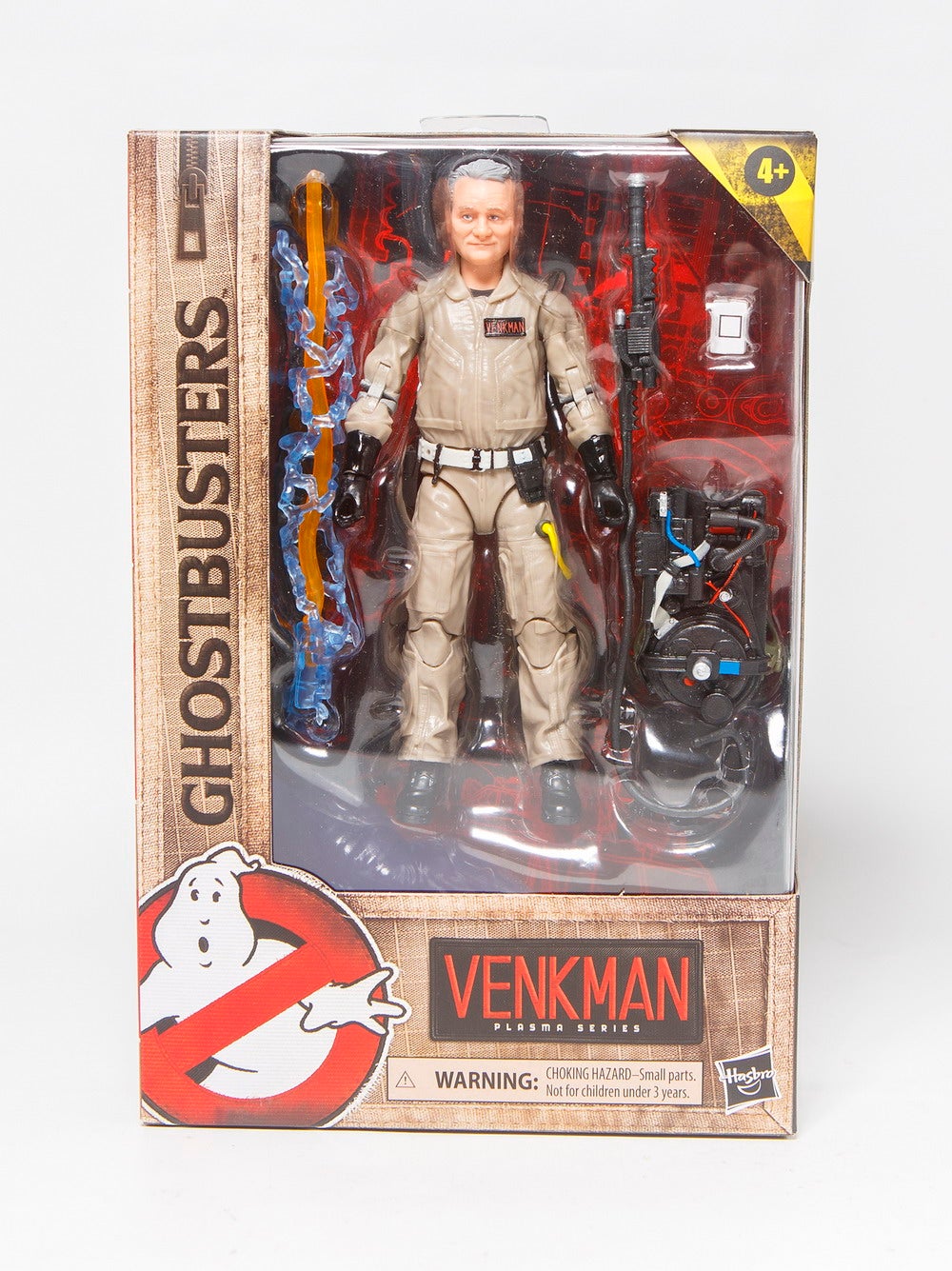 The Plasma Series packaging is more sophisticated than the Fright Features' blister cards. You can see the entire figure and its accessories. The Fright Features line also sports the yellow/black caution stripes and the Plasma Series borrows from the Ghostbuster uniforms. There's also one piece of a Build a Figure included with each. These figures join with the previously released Plasma Series figures based on the original movies and will display nicely with ones you may already have.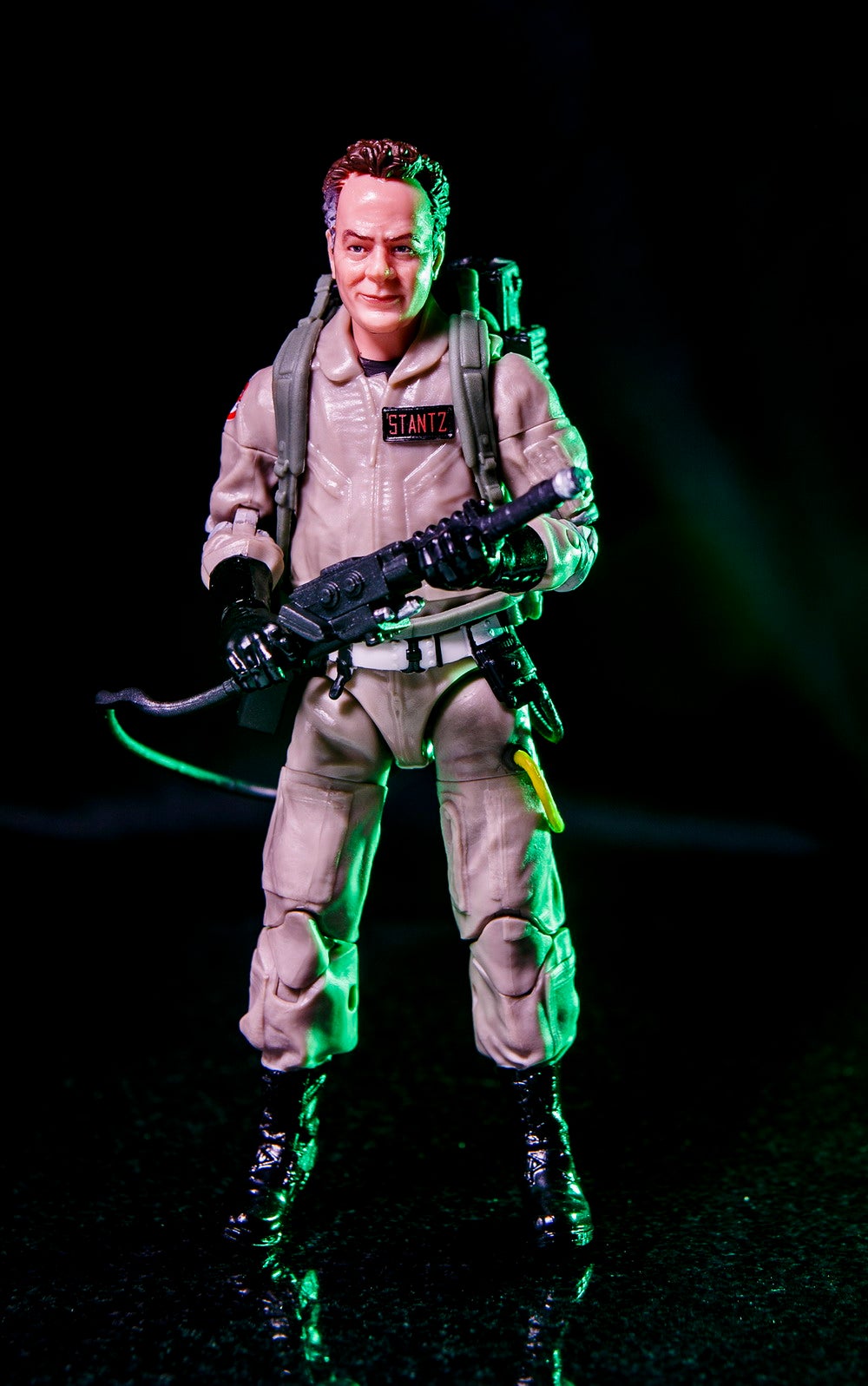 There is a ton of articulation packed into each figure, and they work very well with the sculpt. There's neck, shoulder, bicep, double-elbow, wrist, torso, waist, hips, thighs, double knees, and ankle articulation, whew! I almost didn't realize how much articulation there was until I started working with each figure.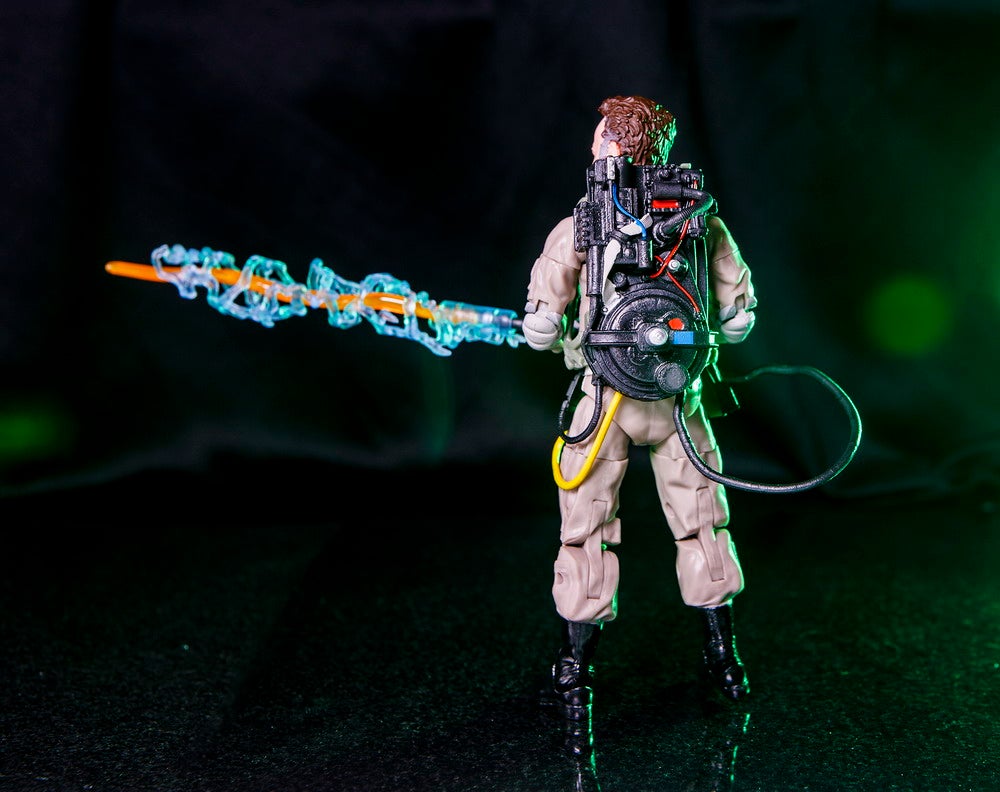 And of course, there's the proton pack. The paint job is just slightly different on each one. A lot of the little wires and details are painted and I love that the shoulder straps are green. There was a lot of care and passion put into these figures and accessories. Also, I love the proton beam that can be put on the neutrona wand. It's transparent but also soft and pliable. It goes on and stays on and looks great.

Of the original Ghostbusters we get Winston, Ray, and Peter. Peter of course has his pant cuffs untucked. They managed to micro print their names on their flight suits and every detail is present. From the urine tube to the little hooks and doodads on their belts. I'm not sure if this is a spoiler, but apparently, these three original Busters suit up and wield a proton pack in Afterlife.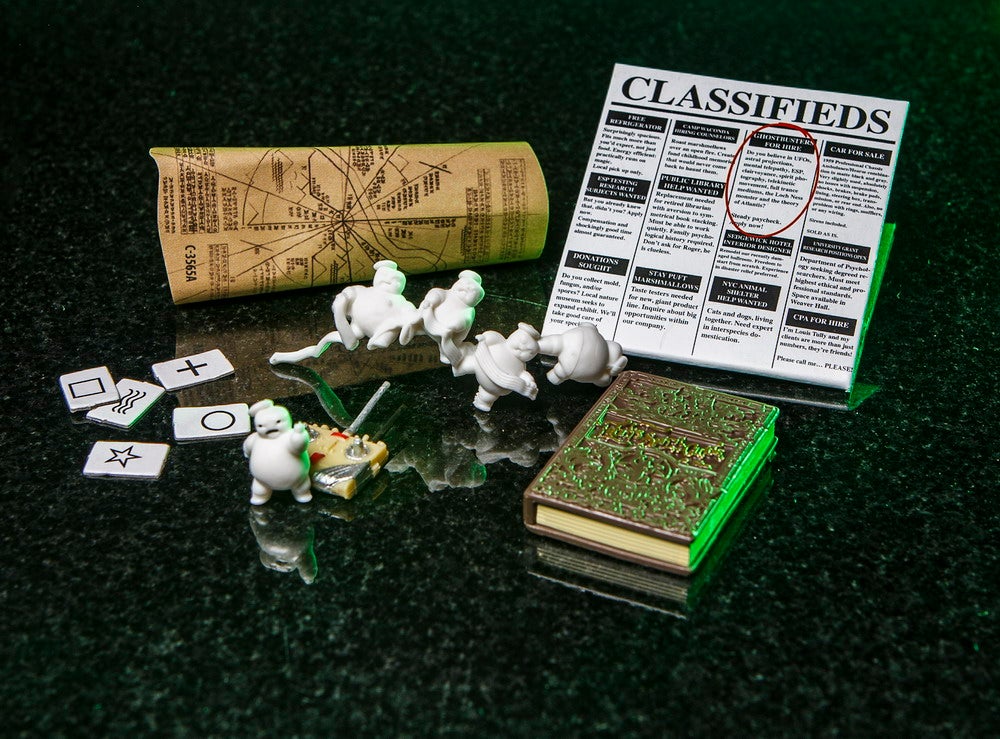 In addition to the proton packs, you get some great accessories with each figure. Venkman comes with a miniature set of the ESP cards. Winston comes with his classified section of the newspaper, Ray comes with Tobin's Spirit Guide. Podcast comes with the remote control for the trap, the ecto goggles, and some marshmallow fluff you attach to him, and one tiny Stay Puft that appears to be giving the middle finger. There's also a shrunken head you can put on his belt. Trevor comes with an old map and a string of mini Pufts. I like that Hasbro included a few fun extras to round out what you get.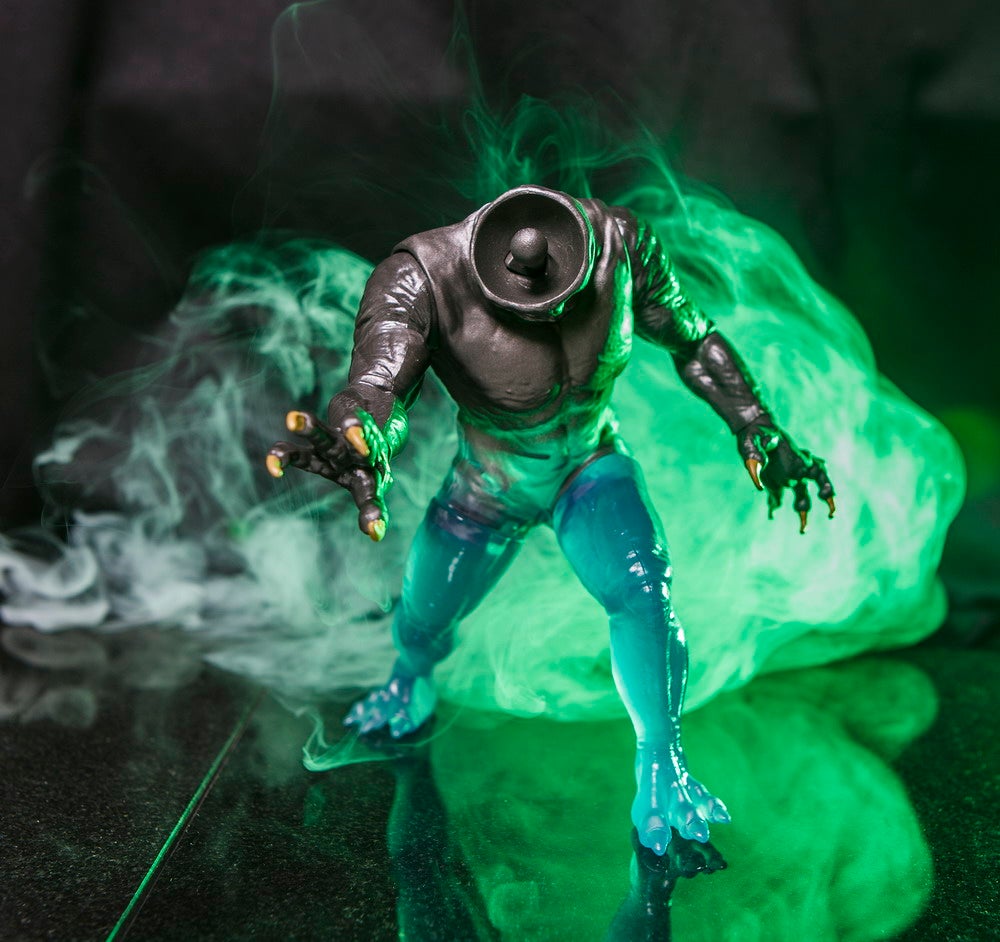 Each of the Plasmas Series figures also comes with part of a Terror Dog Sentinel, I apparently received all of the pieces except for its head! The head comes with Lucky, so I'll have to track her down to complete this Sentinel. I like how the legs are translucent and there is some articulation in the arms and hands (paws?). The back of the packaging clearly shows which part you get with each figure so you can complete the Dog.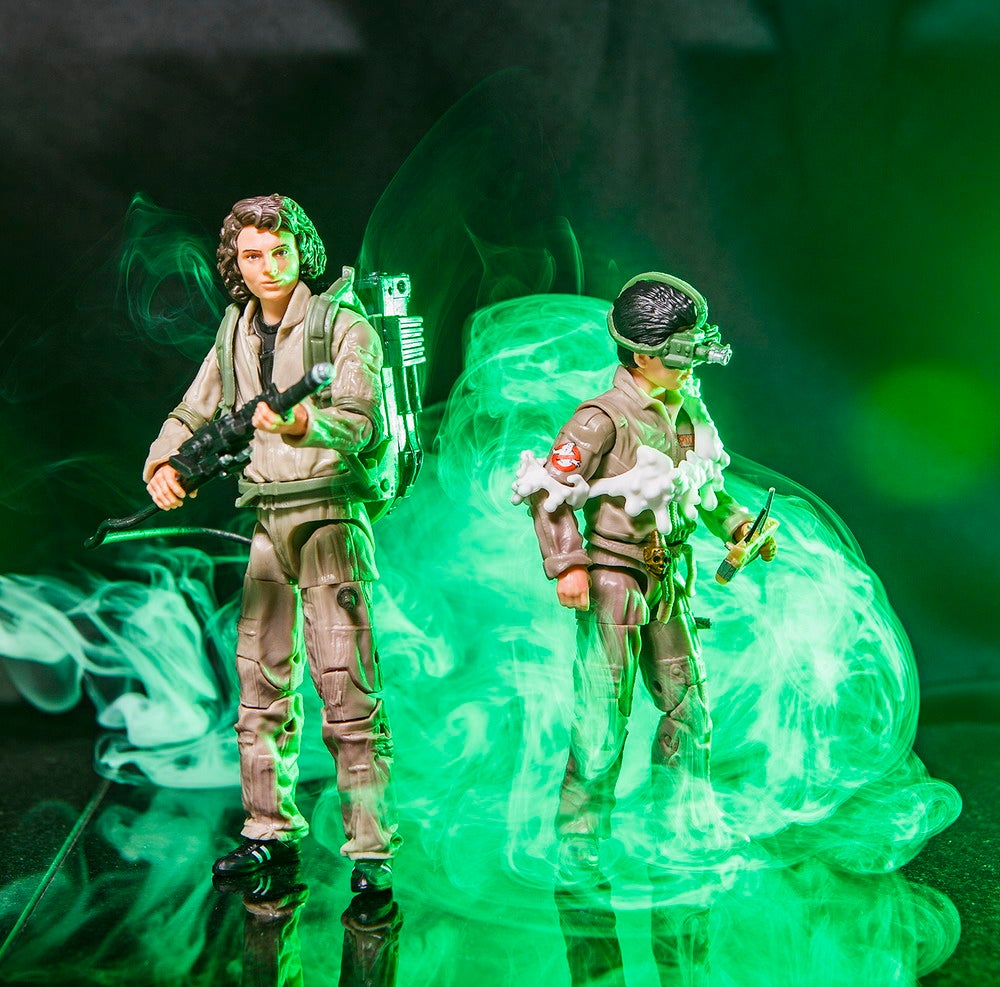 While the articulation is great, I do have one small complaint. It took forever for me to get the figures to stand up. I love when there is hip and thigh articulation, and double-knees are great to have. But the ankles don't tilt forward enough to get a good "stride" style pose. There are peg holes under each foot. I would have loved if each figure came with a foot stand, such as the Ghostbusters logo, or a manhole or "pool" of slime to help them stand a bit. However every one of my photos shows the figures standing on their own, so it's possible, but it takes a little bit of patience.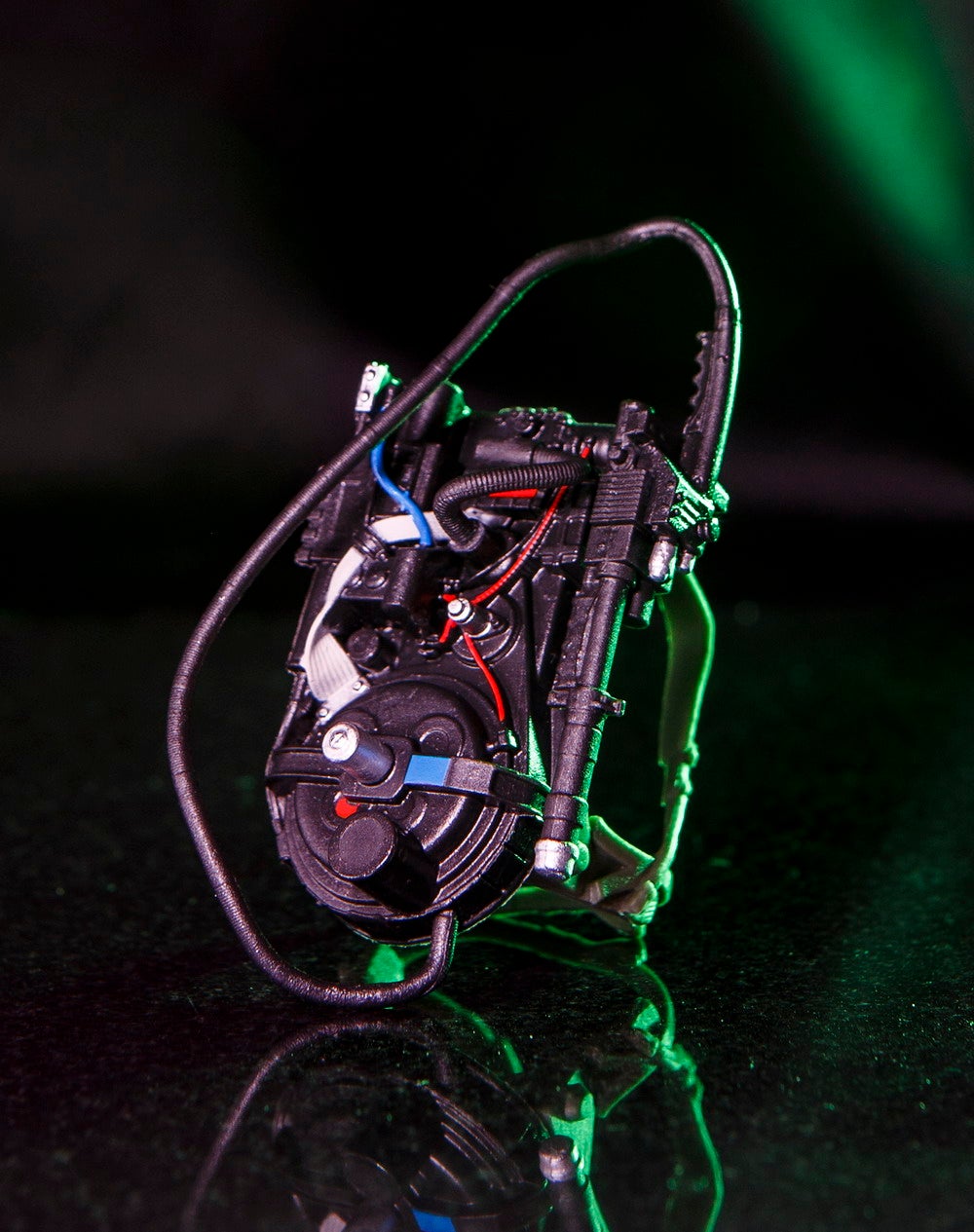 There was a lot of care and dedication put into this line. I like how the neutrona wand clips onto the proton pack. I thought the actor likenesses were pretty spot on. These figures are $22 on Amazon, and that seems to fit in well with comparable figures.
Ghostbusters Afterlife opens in theaters on November 19th. In the meantime, I'll be collecting mold, spores, fungus, and these figures.
-Review and Photos By Andy Jones
-Review Samples Courtesy of Hasbro
We are committed to finding, researching, and recommending the best action figures and collectibles. We earn commissions from purchases you make using the retail links in our product reviews. Learn more about how this works.
---