NECA continues to write their love letter to Ridley Scott's 1979 masterpiece ALIEN with yet another incredible 40th Anniversary figure wave. Wave 3, exclusive to Walmart stores, has been unleashed consisting of Nostromo executive officer Thomas Kane (in a spacesuit), synthetic science officer Ash, and the deadly alien Xenomorph.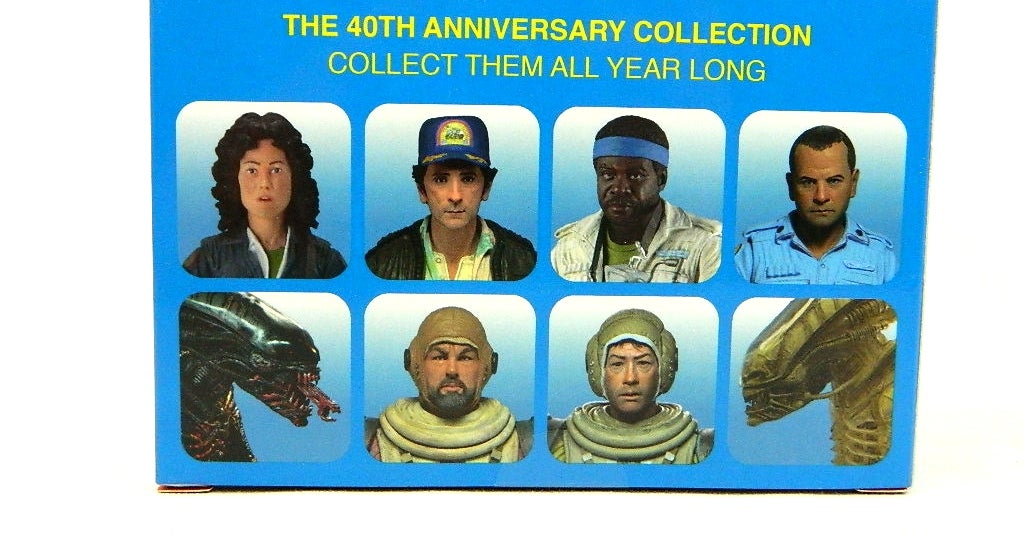 Where Wave 1 re-introduced ALIEN fans to previously released core characters Ellen Ripley and Captain Dallas (along with a very unique "Prototype Suit" Big Chap), the real meat and potatoes of NECA's new ALIEN 40th Anniversary series came with the debut of all-new Wave 2 characters Brett and Parker (and that killer looking "Bloody" Big Chap variant didn't hurt). Wave 3 proudly continues the trend of never-before-seen figures, albeit with another standard Xenomorph tucked in to anchor the ALIEN-themed assortment for newbs and retail (A full review of that figure can be read HERE – it's basically NECA's new 2020 "Ultimate" Alien, minus the bonus accessories).
Ash is definitely the star of this series, the android antagonist (expertly played by Ian Holm) being a must-have for any ALIEN action figure completist. For long-time passionate NECA ALIEN collectors, it's the promise of figures like Ash (along with Brett and Parker) that keep us going. NECA could have abandoned this line years ago… or could have simply milked the ALIEN cash cow with multiple re-releases. Instead, what NECA is offering with their ALIEN 40th Anniversary series is a mix of re-releases – with all-new deco, articulation, and accessories – in addition to figures that fans never thought they'd ever see. It's amazing fan service.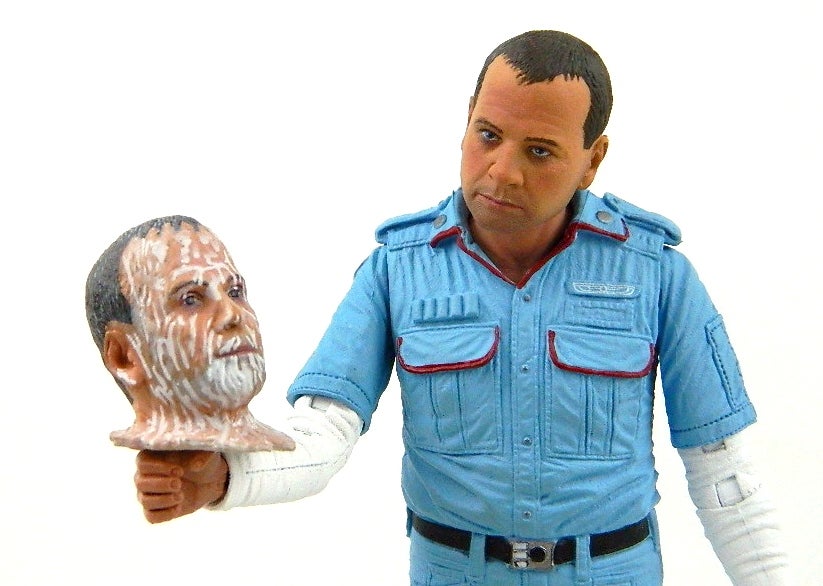 While a rather basic-looking human figure, Ash's Ian Holm's likeness is spot-on – on the action figure AND creepy severed head accessory. Another selling point (aside from the fact that we are even getting an Ash figure) is the plethora of themed accessories Ash comes with. Many of the micro accessories are tools Ash used to try and remove the alien Facehugger from Kane's face, including clamps (where the Facehugger's tail tightened on Kane's neck) and laser scalpel (it has acid blood!).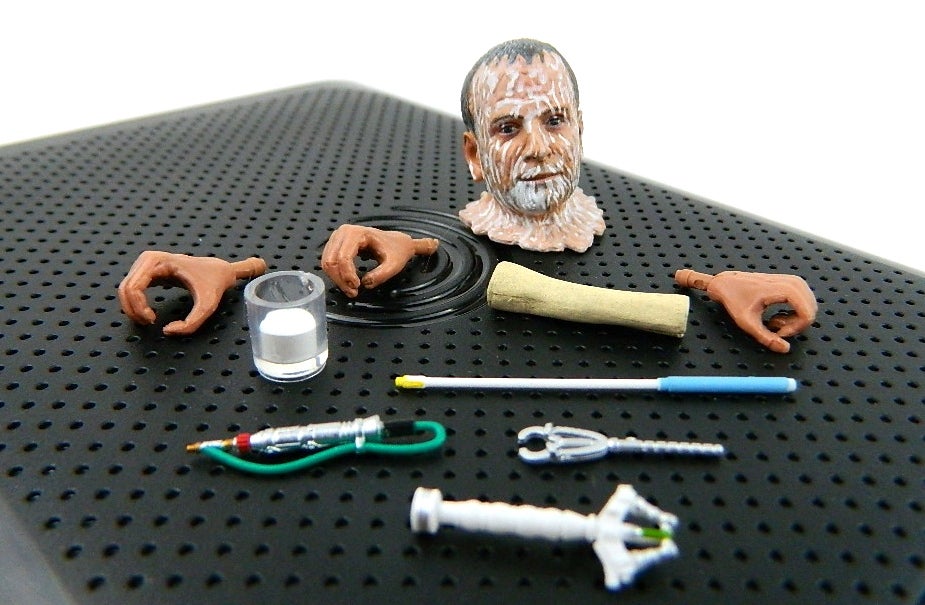 NECA includes multiple hands to hold these items, including an accessory I honestly never thought NECA would include: a rolled-up piece of paper!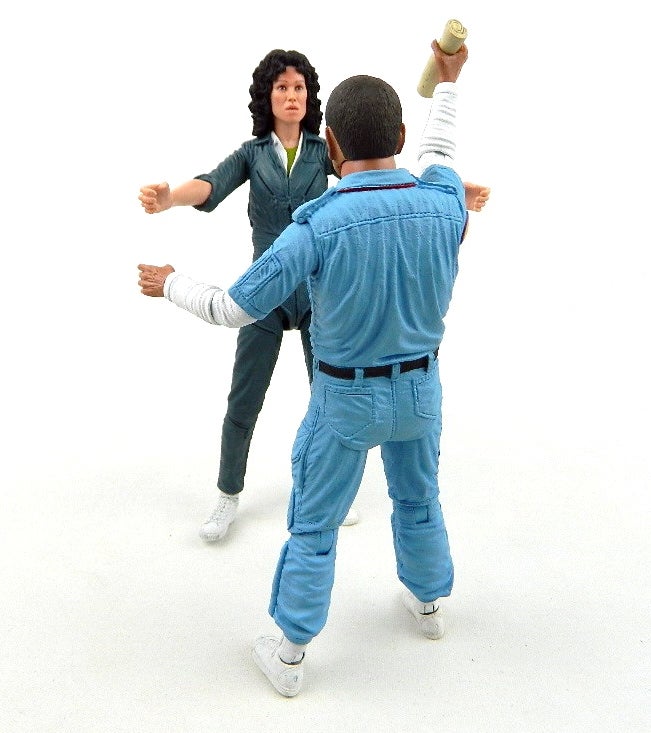 Used by Ash in his attempt to kill Ripley by ramming it down her throat in the movie, the innocent-looking paper accessory struck me as a very hardcore addition; a ballsy move by NECA to appease die-hard ALIEN fans, but something retail would never pick up on.
Longtime ALIEN figure collectors will recall Kane from 2015 as part of NECA's third ALIEN action figure series. That figure featured Kane with his face obscured with a friendly Facehugger (read my Way Back review HERE). NECA's new ALIEN 40th Anniversary Wave 3 Kane features the Facehugger head sculpt (along with melted helmet visor), but it now comes complete with the first actor-approved head sculpt likeness of John Hurt as Kane!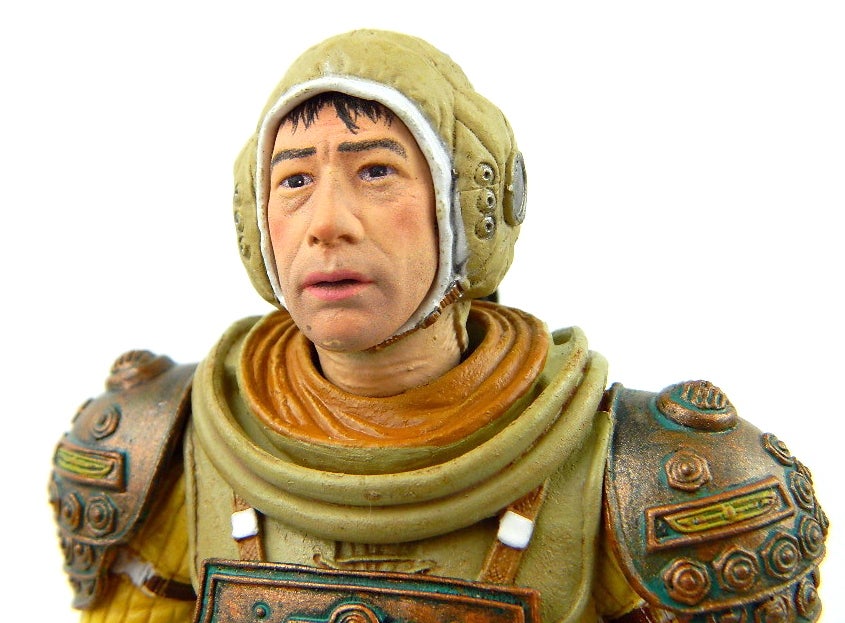 It's the little details that matter! While I was completely content with my previous Kane action figure forever being the victim of the alien Facehugger attack (it is, after all, his fate in the film), NECA's devotion to securing the likeness of the late-great John Hurt as a cinematic collectible is golden. Aside from the two head sculpts and alternate visors, other fun accessories include a flashlight and (never used- WHY?!) laser pistol.
NECA's ALIEN 40th Anniversary collection is a godsend to fans old and new. It is an accumulation of NECA's talent over the years; the line reaching a crescendo of perfection with newly added deco, articulation, accessories, and best of all, new character releases. Whether you already own some of these figures or not, you have to hand it to NECA for perfecting the line… and for them getting those long-wanted character figures – like Ash – made.
Miss out on my past NECA ALIEN reviews?
Scroll on for more photos!
Review and Photos by Jeff Saylor
Review Samples Courtesy of NECA
---