With the release of their first ALIEN 40th Anniversary action figure wave earlier this year (read our review HERE), NECA reintroduced fans new and old to Ridley Scott's 1979 sci-fi masterpiece. Exclusive to Target stores, the debut collection brought back previously released action figures of Ellen Ripley, Captain Dallas and the "Prototype Suit" Alien – all with improvements ranging from awesome new accessories (Jones and cat carrier!), enhanced deco (Dallas!), and in the case of Big Chap, slightly better articulation. Sold in gorgeous retro-style packaging, even long time NECA ALIEN figure collectors like myself had an incentive to repurchase this trio of classic characters again.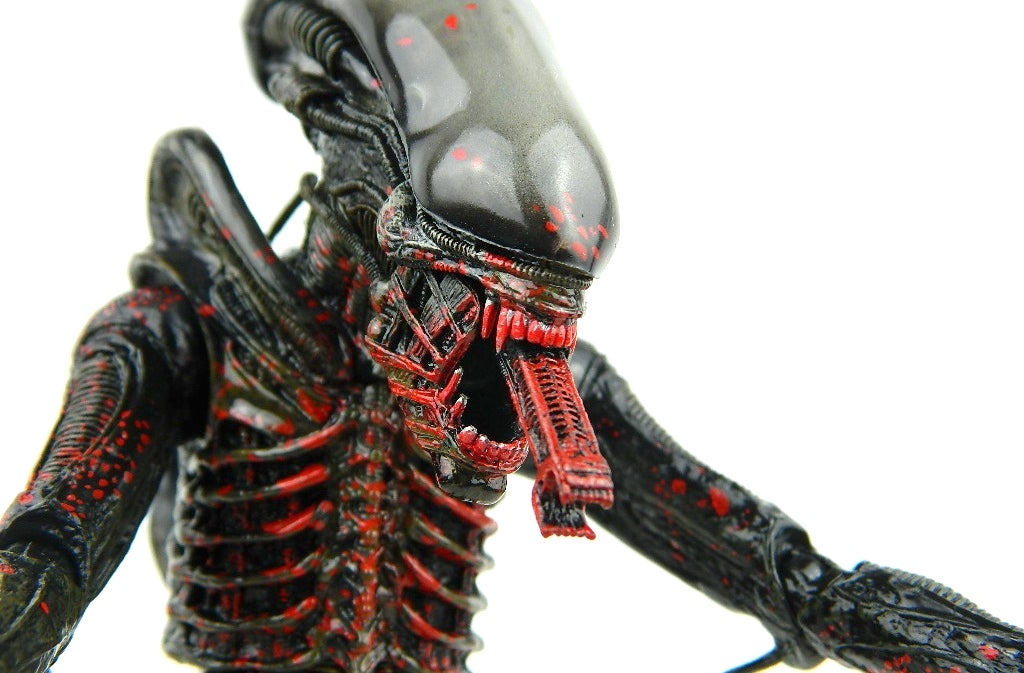 For their second ALIEN 40th Anniversary assortment, NECA takes the series to must-own territory. Anchored by a gore-tastic "bloody" Big Chap, this anticipated wave debuts two all-new ALIEN characters: USCSS Nostromo Chief Engineer Dennis Parker and his partner, engineering technician Samuel Brett. Due to the obvious demand of these new figures, ALIEN 40th Anniversary Wave 2 (Series 15 in the grand scheme of NECA's long-running Alien license) is more broadly available at retail, including BigBadToyStore.com where they are in-stock now priced at $69.99 for the bunch.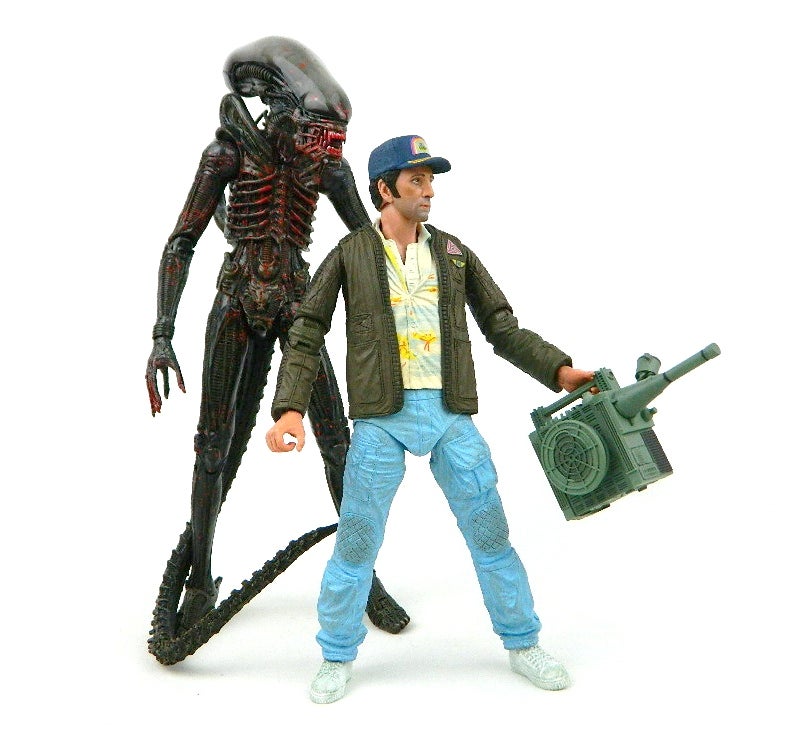 Aside from the movie's iconic creature design, what ultimately made ALIEN work was its realistic cast of well-acted characters. These weren't over-the-top action heroes, but down-to-earth human beings trying to make a living in space. The duo of Brett (played by Harry Dean Stanton) and Parker (Yaphet Kotto) emphasized that "working class" dynamic in the movie the most; the essential mechanics interested more in overtime pay than the politics of the mission. As a sweaty, overworked short-order cook half my life, I can easily relate to their situation.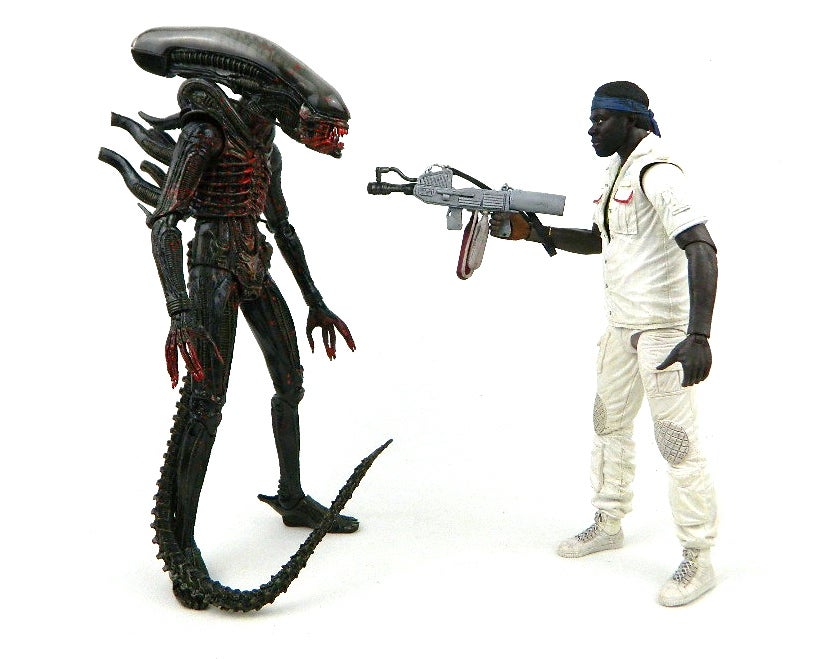 Both action figures bear an uncanning resemblance to their onscreen counterparts. From Brett's laid-back Hawaiian shirt and hyper-detailed Nostromo ballcap to Parker's trademark blue bandana and white crew jumpsuit, each 7-inch tall action figure is an amazing scaled replica of each character.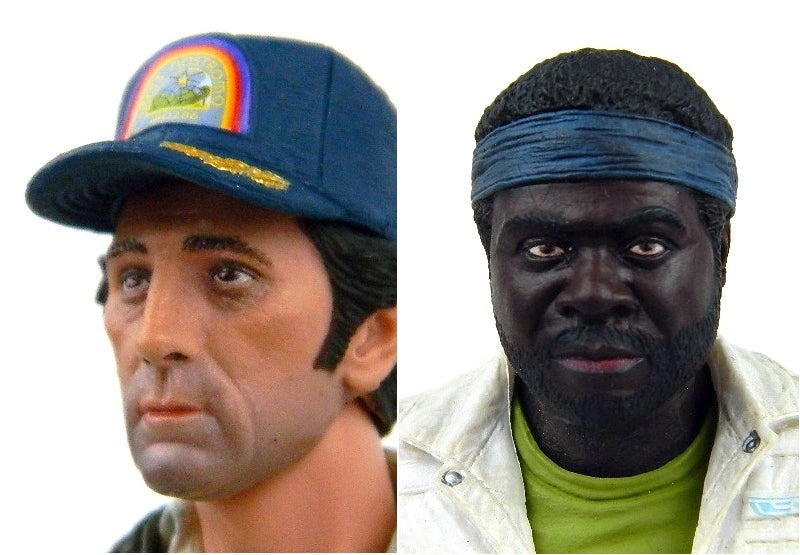 While some familiar ALIEN action figure accessories return – Brett with motion tracker and Parker with flamethrower (both provided with Wave 1's Ripley!) – NECA ups the ante with the addition of all-new cattle prods for each character. Seeing that Brett and Parker both devised the gadgets to hunt down the chestburster stowaway, their inclusion is very welcome.
Despite receiving another Big Chap figure (granted, the best one yet with killer bloody deco!), this ALIEN 40th Anniversary wave ultimately pays off as a love letter to fans. This is NECA, after many, many years with the license, FINALLY pulling through for ALIEN collectors with action figures of two characters they never thought would/ could be made. Remember NECA finally getting Sigourney Weaver's likeness approval for a Ripley figure? It took time, but NECA's persistence eventually paid off. And that's really what NECA's ALIEN 40th Anniversary Wave 2 is all about: a toy company showing that it is as passionate about the license as its fans – time be damned.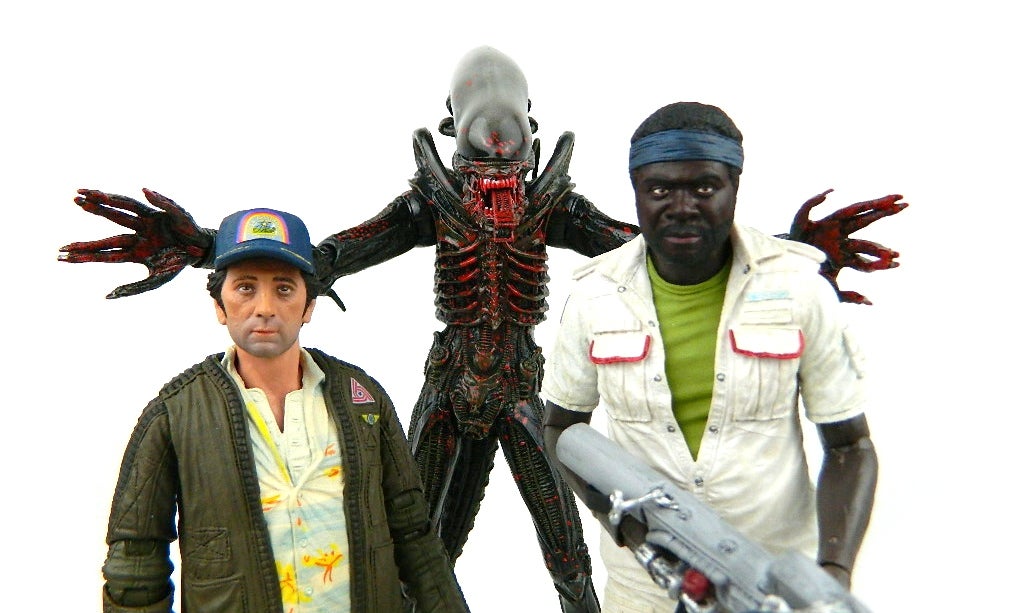 Don't hesitate and let this ALIEN series slip you by. Unless there's an ALIEN 50th Anniversary wave nine years from now, I don't see Brett and Parker being re-released anytime soon.
Scroll on for more photos!
Review and Photos by Jeff Saylor
Review Samples Courtesy of NECA
---