Monogram may be best known for their popular licensed series of blind bagged 3D figural bag clips, but not all they produce is a mystery. Providing a cool collectible for fans to stash their cash in style, Monogram has longed produced vinyl bust banks. However, it hasn't been until recently that the company has moved on to offering full body figural banks. Nothing against busts, but I've always been one to represent my favorite properties with a full figure.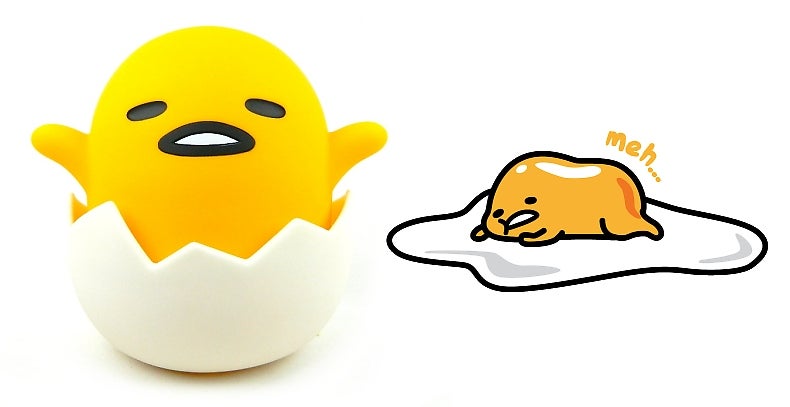 Priced at only $17.99 – $19.99 a pop, Monogram's new figural banks are an exceptional value for those that want to display their favorite pop culture characters. To help me share this new series with you, I requested Toho's King of Monsters, Godzilla, along with Sanrio's Lazy Egg, Gudetama (he's anything BUT meh)! As a surprise, Monogram included The Child, the sensation of the smash hit Disney+ Star Wars series, The Mandalorian. Thanks Monogram! (For more on the cute lil' critter, check out our Best of Baby Yoda Collectibles piece HERE!).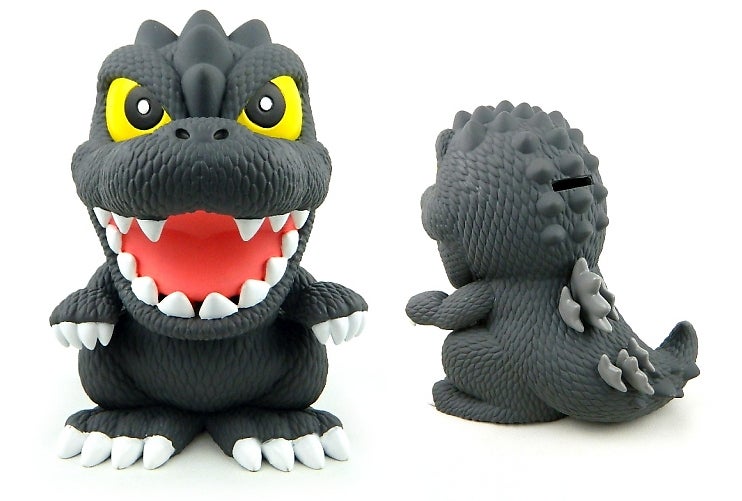 I saw Monogram's Godzilla figural bank at Toy Fair this year and instantly fell in love with it. I absolutely adore its Kawaii-style design. Like all of Monogram's vinyl figural banks, 'zilla stands a strong 8-inches tall and a good 6 to 7-inches wide (Baby Yoda and his long ears stretch out a foot!)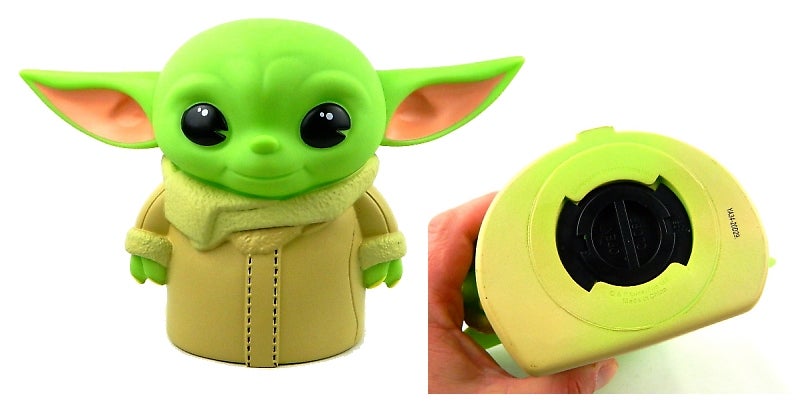 Fun sculpt and serious size aside, what impresses me most with these banks is their chunky vinyl construction. These are not cheap flimsy plastic banks, but nice and thick vinyl cast creations. That value I mentioned earlier is immediately apparent on picking one of these banks up – these feel like you are getting your money's worth in material alone.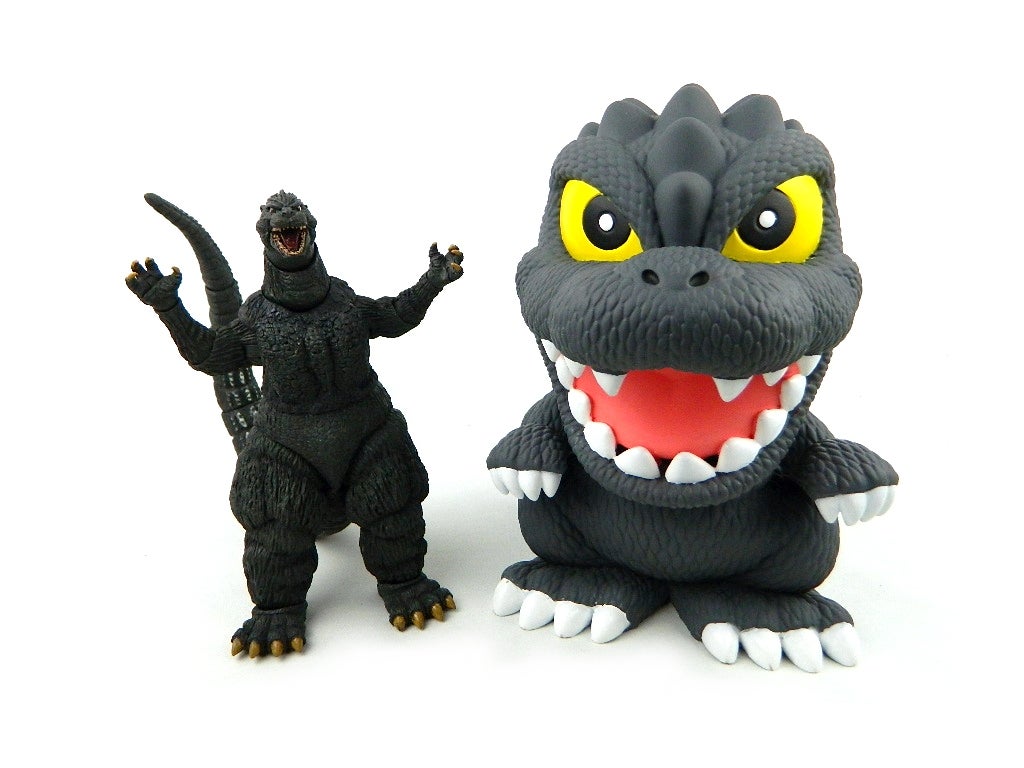 Of course there is the dual functionality of these fun collectibles also serving as bank! Each bank features the requisite coin slot on the back and a cap on the bottom that twists open to retrieve your hard-earned-cash for a rainy day.
I personally enjoy Monogram's vinyl figural banks as large vinyl character display pieces. I needed some Gudetama love in my collection and I can never have enough Godzilla. Getting Baby Yoda as well was just the icing on the cake. If you're like me and enjoy adding some whimsy to your toy collection, or if you're a scaled back collector and simply want Baby Yoda, Gudetama or Godzilla in your life, Monogram has you covered. Heck, they have you even more than covered as the company is also producing Marvel superheroes, Disney characters, Harry Potter, and more!
Scroll on for more photos!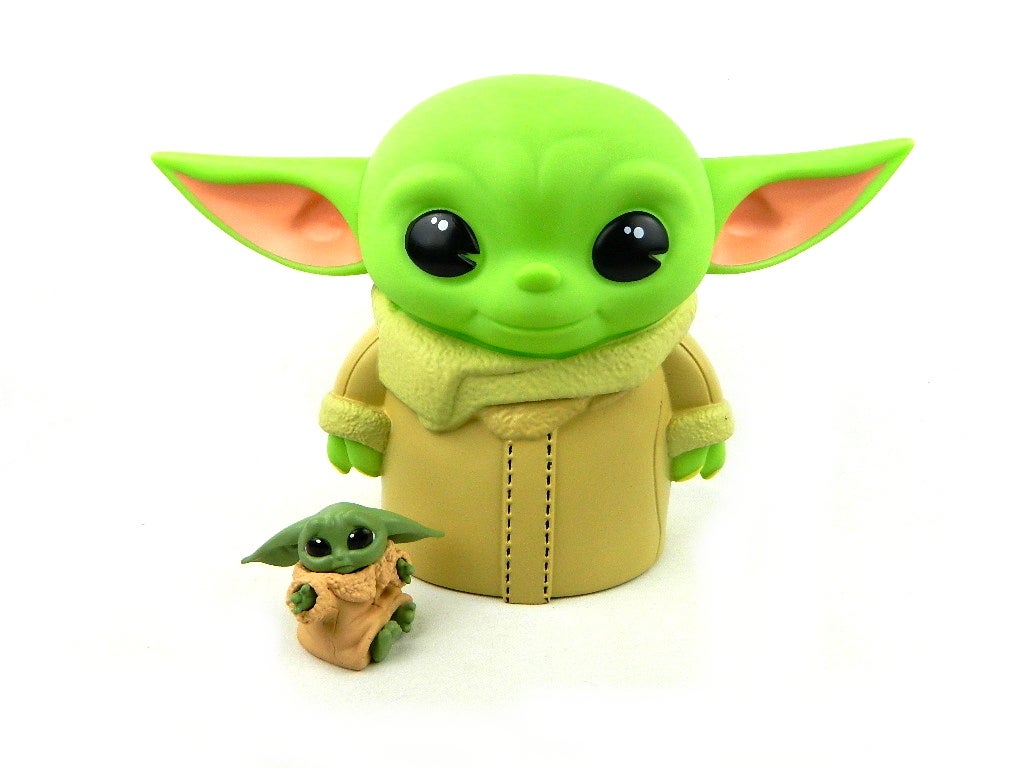 -Review and Photos by Jeff Saylor
-Review Samples Courtesy of Monogram
We are committed to finding, researching, and recommending the best action figures and collectibles. We earn commissions from purchases you make using the retail links in our product reviews. Learn more about how this works.
---