The Star Wars license is no stranger to Monogram, but this year is especially huge. With the Disney+ series The Mandalorian receiving rave reviews and 1980's The Empire Strikes Back celebrating its 40th anniversary (dang, I feel old), 2020 is the year of collectibles from a galaxy far, far away.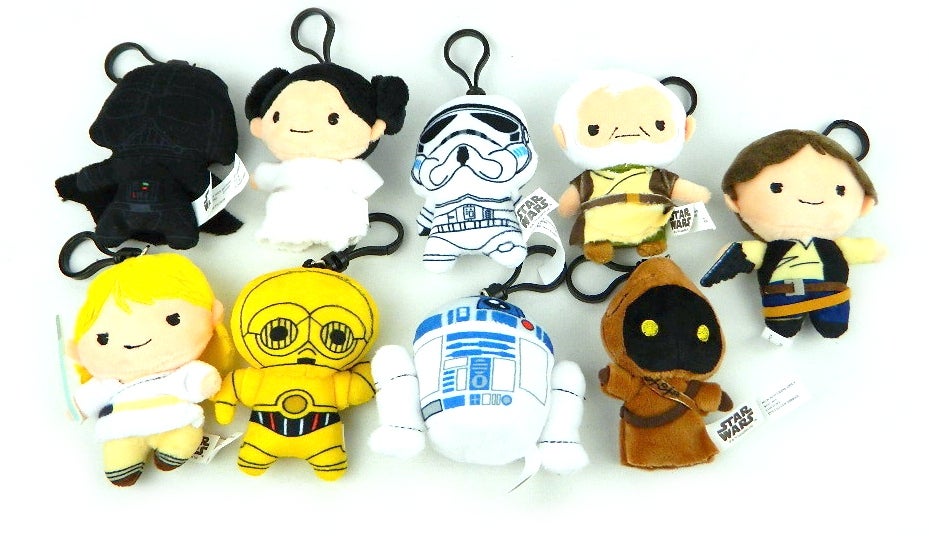 Topping the list is Monogram's collection of new classic Star Wars plush bag clips. Hitting retail this month, this adorable chibi-styled series features all you favorite "New Hope" characters as blind bagged mystery bag clip plushies. Characters to collect include nine core characters: Darth Vader, Stormtrooper, Luke Skywalker, Han Solo, Princess Leia, R2-D2, C-3PO, Obi-Wan Kenobi, and a Jawa.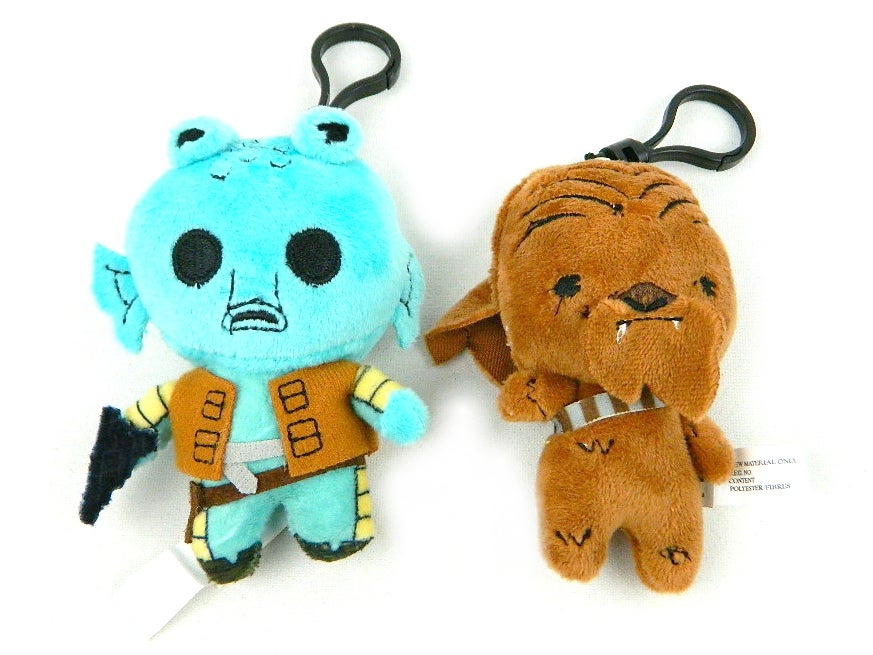 Cantina bounty hunter Greedo is one of the rare chase plush, while oddly, Han Solo's faithful Millennium Falcon co-pilot and friend Chewbacca is also treated as a chase. Uh, why? A lowly Tatooine scavenger Jawa over fan-favorite Chewie?! Tell me it isn't so. Monogram's Plush Star Wars assortment arrives later this month and can be pre-ordered now through Entertainment Earth as a Random 6-Pack or as an entire Display Case. With a Display Case, you are guaranteed two complete sets of the 9 core figures, plus the 2 chase figures, in addition to four random spares.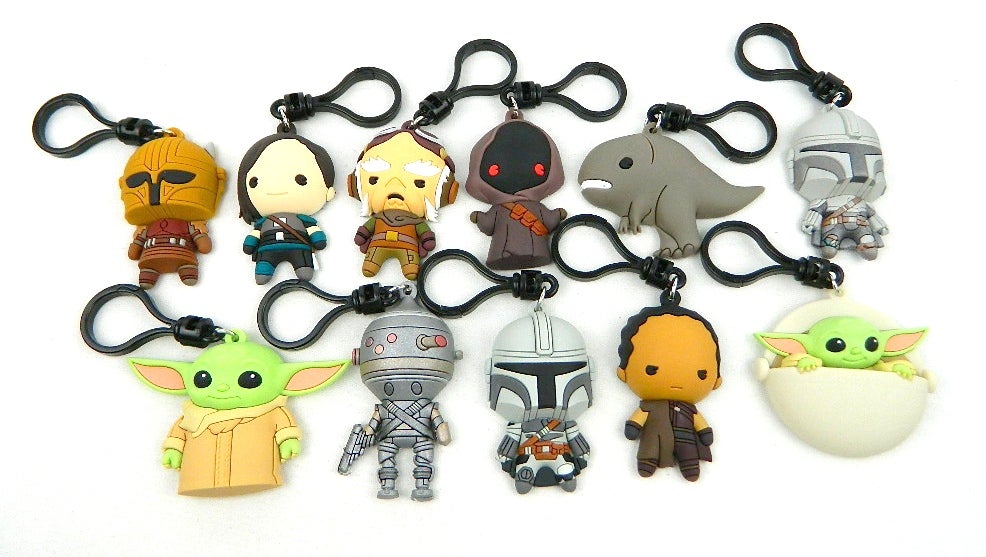 Absurd chase character choices for the plush series aside, Monogram returns strong with their line-up of figural bag clips based of The Mandalorian. Here the chase figures actually make sense. Available now, this series includes: The Child, The Mandalorian, Kuiil, Blurg, The Armorer, Jawa, Cara Dune, IG-11 and Greef Karga. Ultra rares include The Child in Hover Carraige and a Metallic Mandalorian.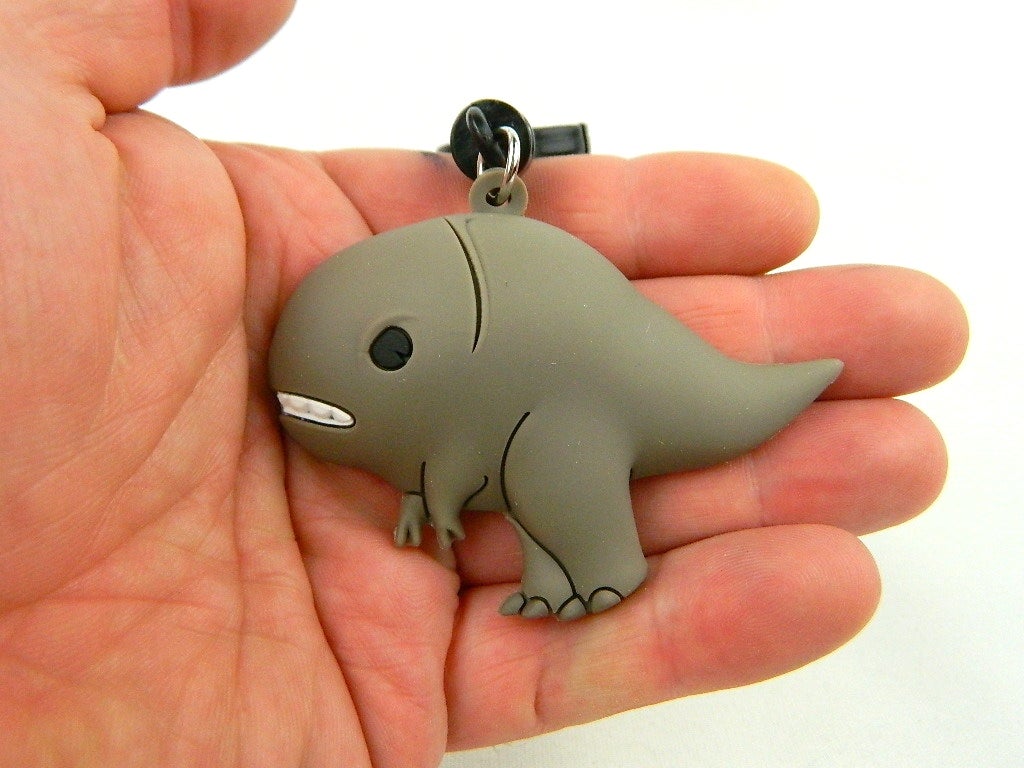 My favorite in this bunch, believe it or not, is the Blurg. It's been awhile since Star Wars introduced a fun new creature design that fans cared about. The Mandalorian figural bag clips are in-stock now at Entertainment Earth as a Random 6-Pack, and arriving soon as a full Display Case. Just like the plush series, buying a case is the way to go as it will net you two complete sets of 9, the 2 chase, along with four random figures to spare.

For their 40th anniversary celebration of The Empire Strikes Back, Monogram goes all out with some classic characters. Fans are treated to Luke Skywalker (Snow Speeder Pilot), Leia (Hoth Outfit), Lando, Snowtrooper, Yoda, Tauntaun, AT-AT, Chewbacca, and Boba Fett (whew!). Chase include a chunky Han Solo in Carbonite and an adorable Wampa!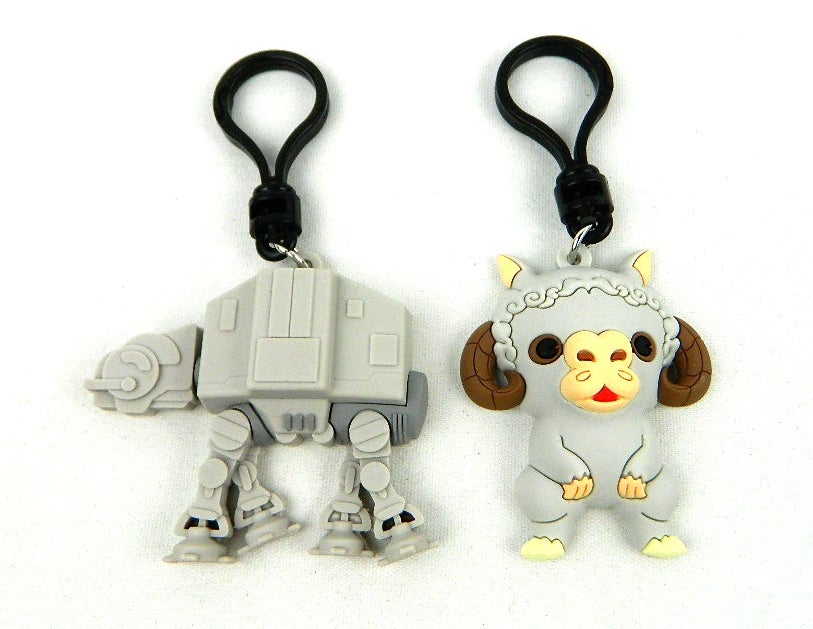 My faves in this assortment include bounty hunter Boba Fett, the cute-as-a-button Tauntaun and the seriously meaty AT-AT. Hunt 'em down! The Empire Strikes Back figural bag clips are available at Entertainment Earth as a Random 6-Pack, as well as an entire Display Case. The case again packs two complete sets of 9 core characters, the two chase figures, and four randoms.
May the Force be with you!
Scroll on for more photos!
-Review and Photos by Jeff Saylor
-Review Samples Courtesy of Monogram
We are committed to finding, researching, and recommending the best action figures and collectibles. We earn commissions from purchases you make using the retail links in our product reviews. Learn more about how this works.
STAR WARS PLUSH
STAR WARS EMPIRE STRIKES BACK BACK CLIPS
STAR WARS THE MANDALORIAN BAG CLIPS
---