As announced last week (read our story HERE), HeroBuilders had developed a new app that enables users to make a custom action figure of themselves right on their iPhone. To find out more about this unique app, we went to Emil Vicale, president and founder of HeroBuilders.
---
FIGURES.COM: The HeroBuilders website (HeroBuilders.com) has been creating custom action figures for people for many years now. What prompted you to branch out with a mobile app?
EMIL VICALE: About 15 Years. We've always innovated in this field, first from stating this new business category, then adding the On Demand Builder page at vicale.com. Adding an app seemed natural. But more importantly, while there are many players in the field now, we are the best in the world. Adding the app just makes that point clear.
Being able to take a selfie on your phone to use for your custom figure is brilliant. How do you create the personalized figure portraits? Are they hand-sculpted?
When we first started HeroBuilders we were strictly 3D. We were one of the first in the country with industrial 3D printers (over 15 years), but as you can see by sites offering 3D, the output is horrible. HeroBuilders does both, custom action figure sculpting and using other manufacturing methods to make great custom action figures.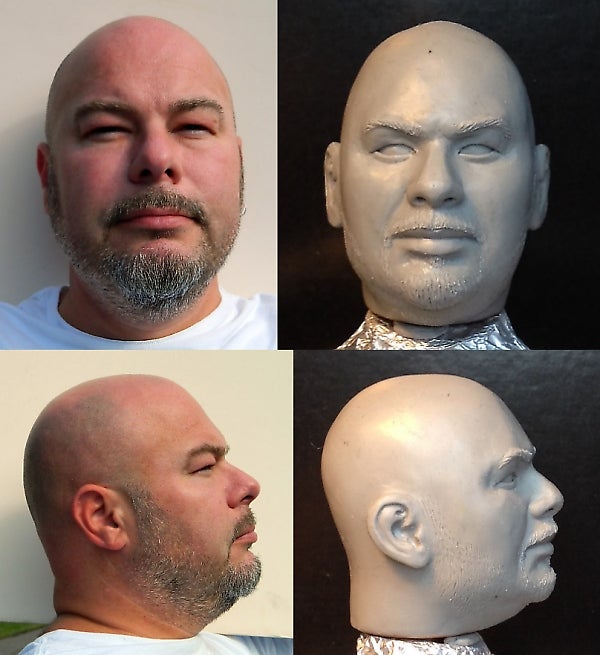 What if you wear glasses (or prefer a look with sunglasses)? Are these offered as extra accessories?
Nothing is a problem at HeroBuilders. We say we can make anything, and we have. So in this particular case on the website they can order those as separate items for a cost, or molded on, which is free. In the app,  if you send images with any type of glasses on, those glasses will be molded on free.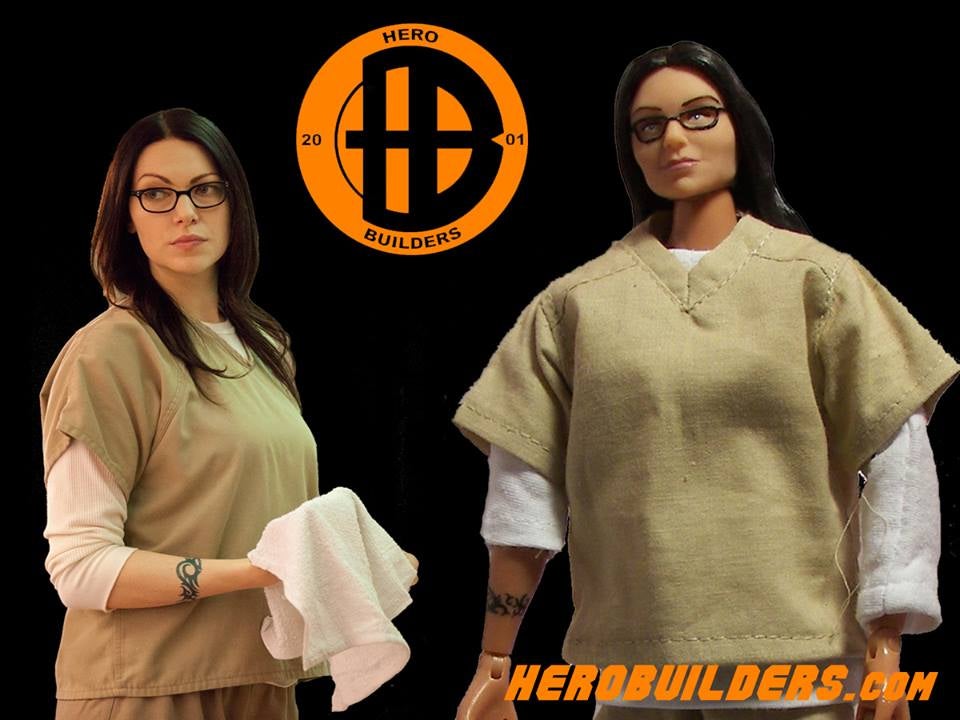 Your initial offerings for a custom figure include Talking or Non-Talking, Male or Female and White or Black. What other customization options do collectors have? Can you choose specific accessories and outfits?
Yes, in the app they can send images of a custom outfit – which is the same way you send your face images. You can either take an image or upload an image that you created, for instance if you have a superhero alter ego. But if you are not at that level, at the bottom of the screen there is a title bar where it says "Faces". There are arrows left and right and if you go scroll through that pallet you will find the following options:
Faces – you can choose from our in-stock faces, which is much less than making a custom.
Outfits – which are full outfits that you can use to dress your figure.
Kicks – sneakers and shoes
Shirts
T-shirts
Pants
Jackets and Coats
Accessories
Weapons – from arm blasters to light sabers
Your custom action figures stand 12-inches tall, however some collectors prefer their action figures smaller. Any plans to offer other custom figure sizes, such as 3 ¾" or 8" MEGO-style?
We do hot have plans that I can talk about, but we think that having a 12″ figure with the ability to have a voice chip has a value when received that other sizes do not have.
What are some of the advantages of using the HeroBuilder app over the website? Are there any limitations?
We do get some people at the website who will have other requests, for instance custom accessories or quantity orders. I think some people will prefer the good old fashioned website and a phone call (203-888-0147) to a real person, and that is great. The app is for the people who prefer that experience, simple and quick.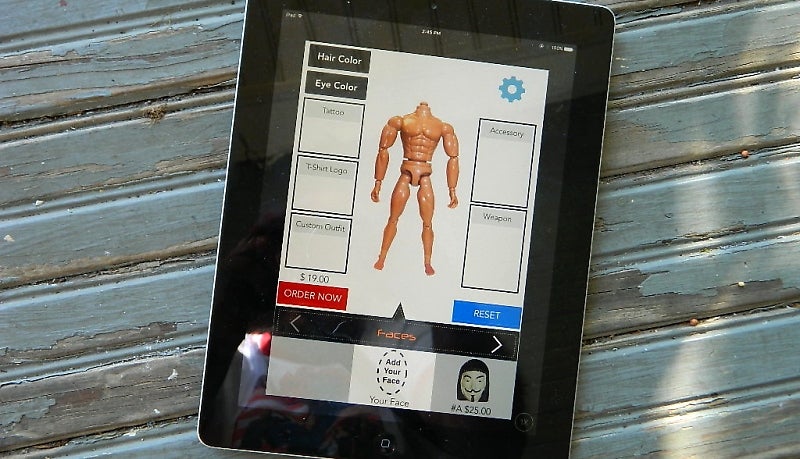 What were some of the challenges in creating the HeroBuilders app?
I could go on about this forever. We are lucky that we have created other apps, so we have a foundation, but I can say it is not a fun process or project. But the app itself was worth all the pain to get it done!
The HeroBuilders app is available for free via Apple's iTunes (download it HERE). When can Android users expect the app?
We are thinking next year sometime, a solid date is not set.
What other updates or plans do you have for the HeroBuilders app?
Well your awesome readers will have to get the app it is updated automatically and I think the accessories and other categories will be added
Thank you for your time! Any closing words with our readers?
I appreciate your time, and please try out the app! It is free to download and takes up very little space as the workings of the app is not resident on your phone. Oh, and the big deal is if you build your custom action figure on the app you save $50.00 from the website price!
---
A special "Thank You" to Emil Vicale for taking the time for this interview. To take advantage of the $50 off deal and to get started on your very own custom action figure, download the free HeroBuilders App HERE. Readers can also order a custom figure at HeroBuilders.com, and can follow the company on Facebook and Twitter.
---