One of the most rewarding aspects of our hobby is the thrill of opening a new toy. First, we're alerted to the news that said collectible is being made (hopefully right here on Figures.com). Next, we lock in our pre-orders, kick back and patiently wait for it to be released. The anticipation of unwrapping that toy – so many months later – is akin to celebrating a mini-Christmas. The exception is that on this very special holiday, you know exactly what you're getting.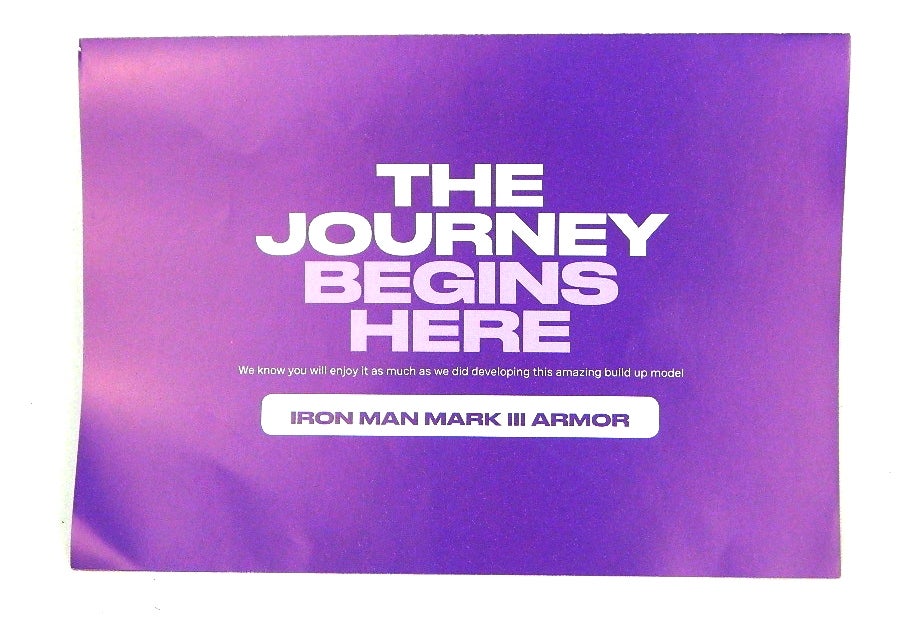 With that thought in mind, imagine the thrill of opening a new toy EVERY month. That's precisely the idea behind Fanhome (www.fanhome.com), a new subscription-based collections and models brand. Previously only available overseas (European Union and UK), Fanhome's service can now be had by collectors in the United States.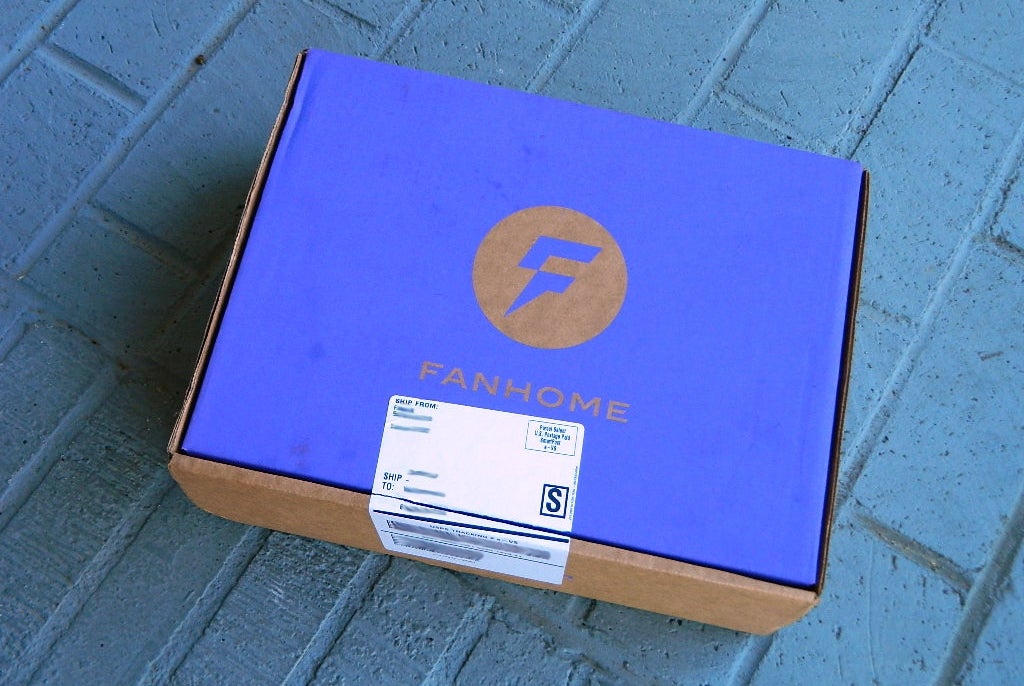 To give me an idea of how Fanhome works, the company provided me parts to begin assembling two of the available models from their red hot Marvel and Star Wars licenses. These include a 24-inch tall, fully articulated figure of Tony Stark's classic Iron Man Mark III armor and a half-size replica of the most famous astromech in the galaxy, R2-D2! Sure these two characters have been done before in collectible form many times over, but never as such complex, LARGE scale kits that YOU build yourself.
While I received a bulk of my review kit stages in a matter of weeks, a regular Fanhome customer will start off the first month getting 2 assembly stages. Afterward, every month you'll receive 4 assembly stages. That's a lot to look forward to every month. The monthly delivery schedule also allows you plenty of time to build and read the 16-page magazine packed with each assembly stage. These magazines include history and interesting facts about the character model and franchise you are building.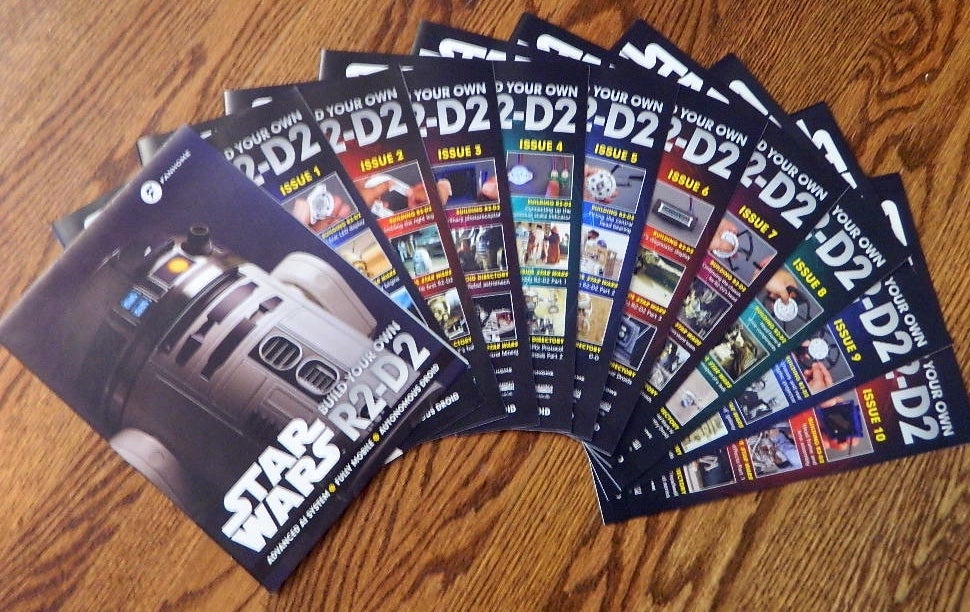 So how many stages are involved? With the Iron Man armor and R2 unit, we're talking 100 ASSEMBLY STAGES each (parts to build and magazines). That equates to around 25 MONTHS… or over TWO YEARS to assemble each model. So yeah, if patience isn't in your vocabulary, Fanhome may not be the monthly collectibles fix you're looking for. For the rest of us, especially those that enjoy building model kits, a 2-year project that allows you to complete a 24-inch tall action figure of Iron Man – with 52 points of articulation and LED lights – sounds very tempting.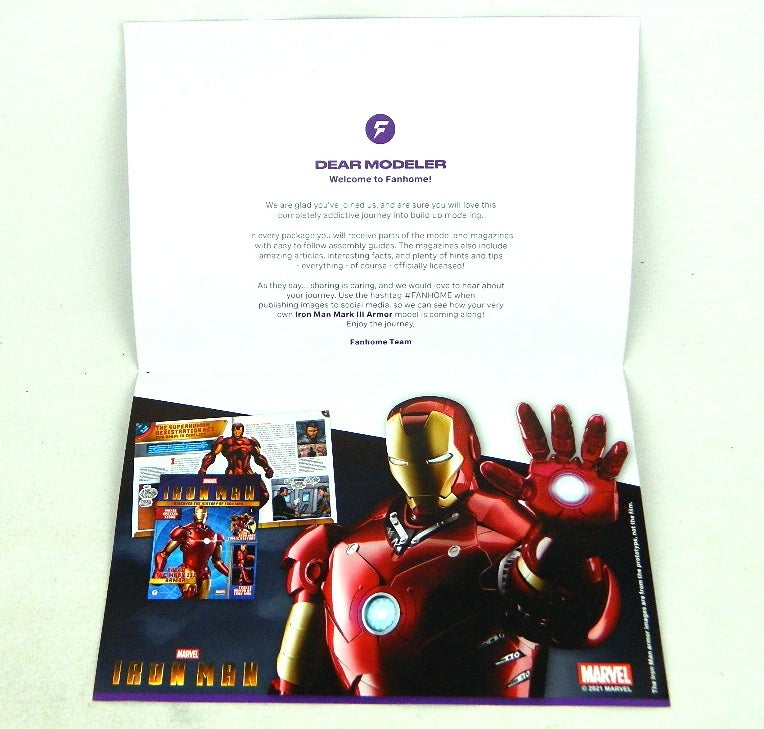 To sweeten the pot to join, Fanhome is currently offering special pricing on the first four assembly stages for Iron Man and R2-D2. Iron Man, which costs $12.99 per assembly stage, starts off at only $1.99, and then $6.50 for the next three stages. R2-D2, on the other hand, kicks off at just one dollar, $7 for the next 3 stages, and then goes to the full price of $13.99 per stage. Remember, you start the first month receiving 2 stages and then go to getting 4 stages per month.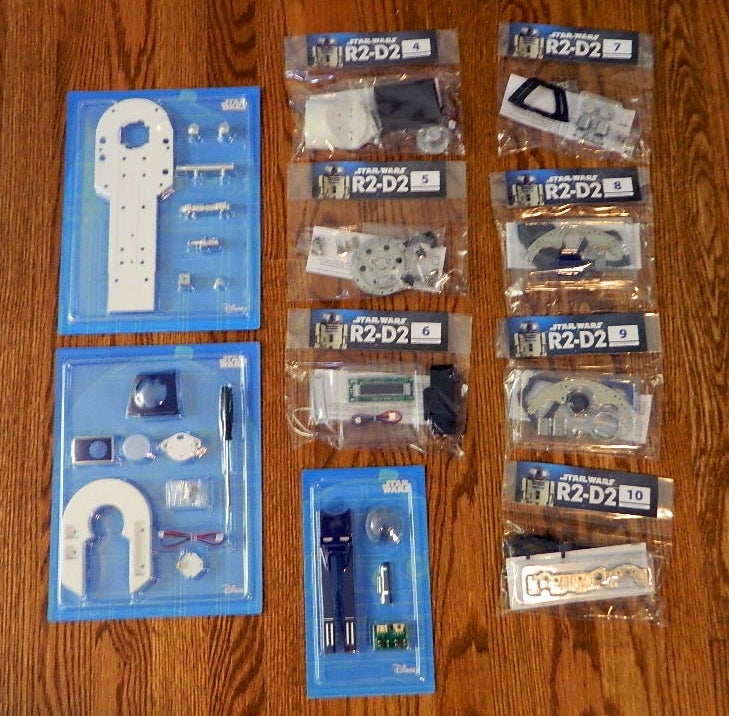 All said and done, you are looking at spending a little over $50 per month for high-quality model pieces, many containing metal components and working electronics. PLUS you're getting a bonus magazine per assembly stage – 100 magazines per model. You can open your own library with that many issues!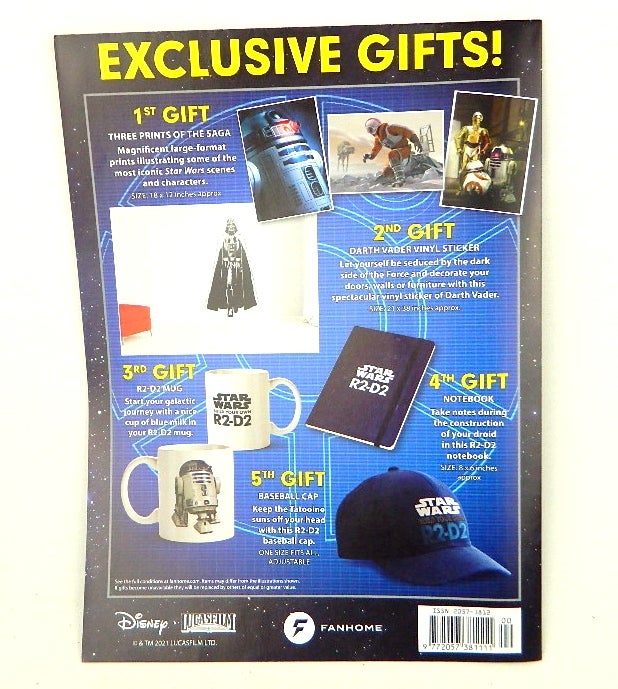 So that's Fanhome in a nutshell. A rewarding, monthly collectibles service tailor-made for avid model builders. As for pricing? Personally, I feel the price is right, especially given the size and features of each model once completed. And, in the case of the R2-D2 model, you get exclusive gifts!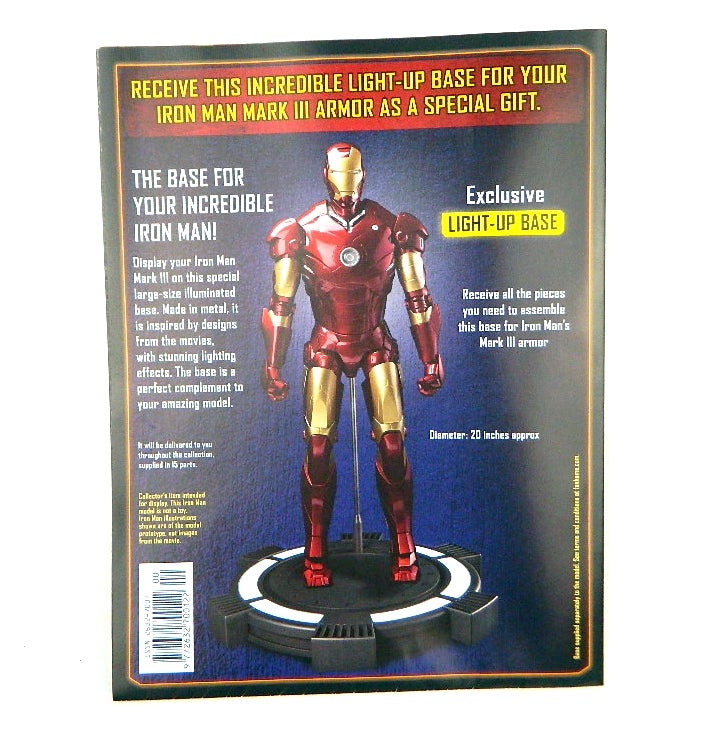 In the second part of my Fanhome review, I provide you with my impressions on how the model feels to build, the quality of the pieces, and a better look at the magazines. Check out PART 2 HERE!
Review and Photos by Jeff Saylor
Review Samples Courtesy of Fanhome
---