After witnessing firsthand the arsenal of weapons NECA has packed into their Ultimate Lost Tribe action figure series, one has to wonder how Danny Glover's character lasted one minute in 1990's Predator 2. My guess is the "City Hunter" was a total chump – an inexperienced Yautja on the hunt. That or Danny Glover just got really lucky,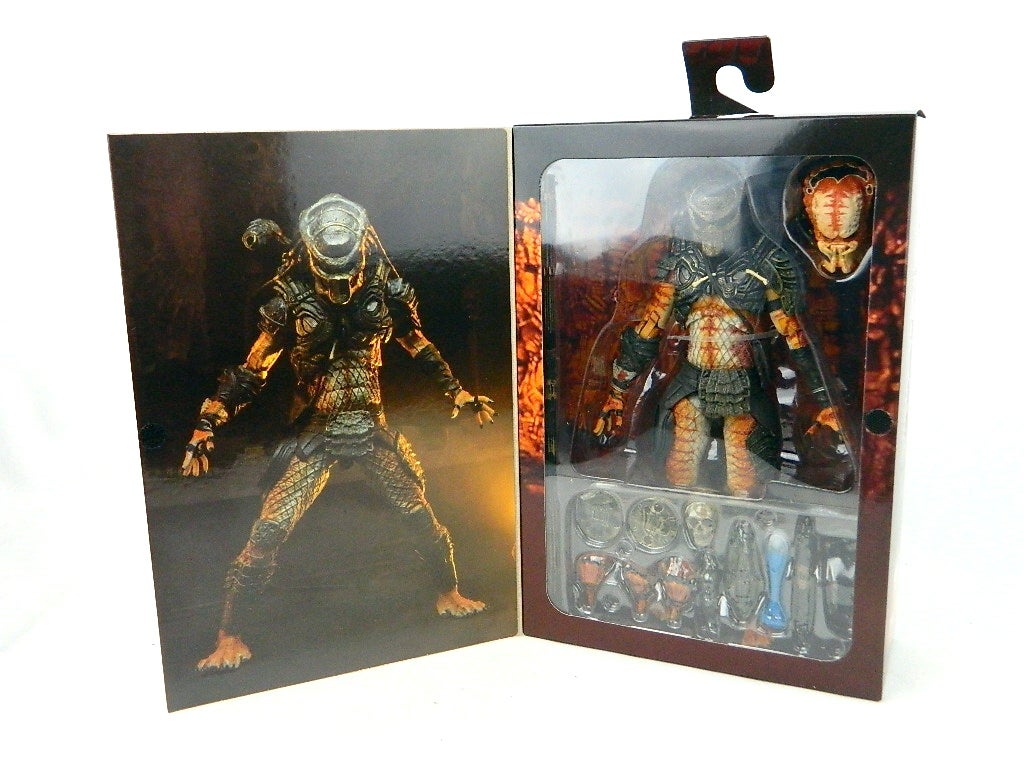 Following in the heavily weaponized footsteps of the Armored Lost Predator (read my review HERE) and Scout Predator (review HERE), NECA continues their Predator 2 30th Anniversary Lost Tribe celebration with an Ultimate action figure release of the Stalker Predator!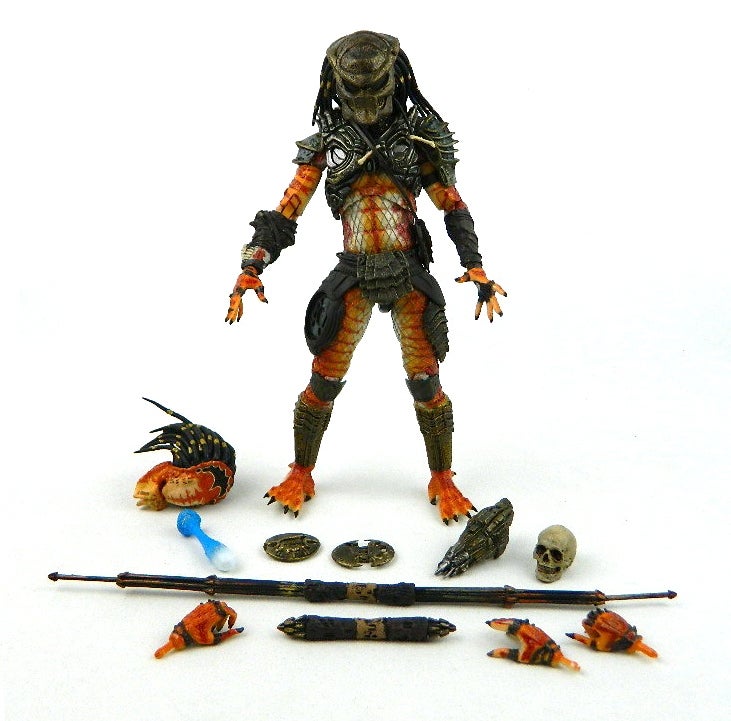 I thought the Scout Predator had everything a Predator could have – and he still takes the lead – however, the Stalker Predator runs a close second. While missing the iconic Predator wrist blades (bummer), Stalker makes up for it with an exciting new Yautja weapon: a slick snap-on dart gauntlet! This lethal-looking distance weapon snuggly fits over the Stalker Predator's left leather-bound wrist (where a self-nuke gauntlet would typically be found).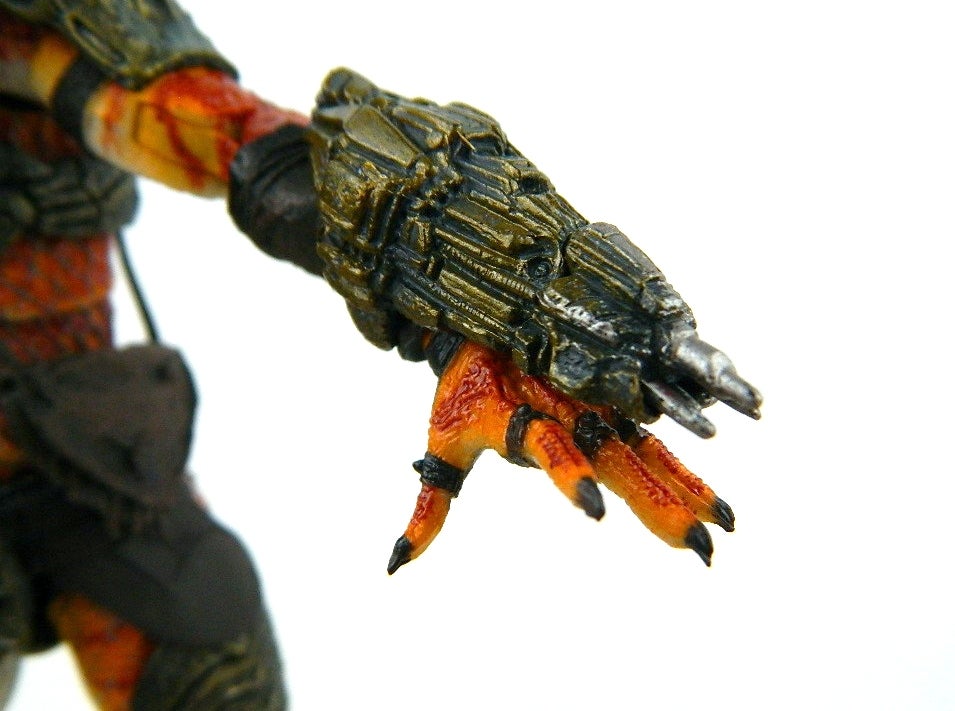 Other wild weapons include open and closed combi sticks for hand-to-hand combat and ranged throwing discs (the closed disc fitting snug in his waist satchel). Also included are multiple hands to hold them all.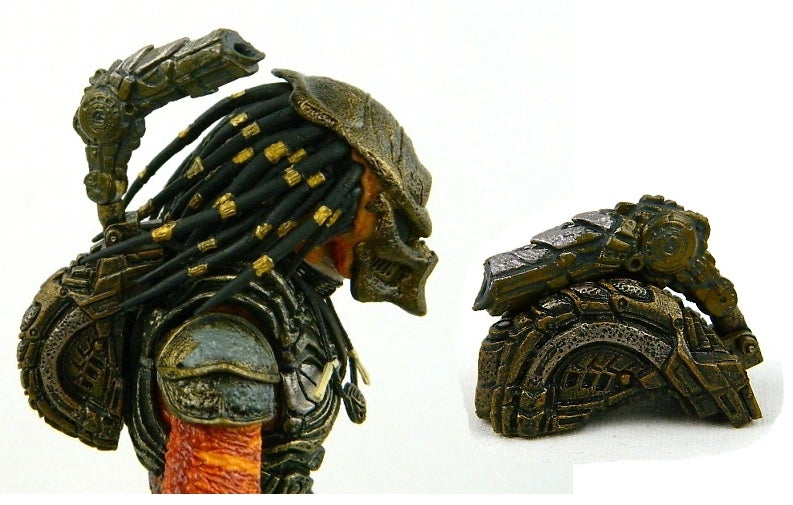 Good stuff so far, but my favorite Predator accessory is Stalker's powerful plasma caster. This device fits on his right shoulder (a Predator first) and features a cool mode where the blaster can swivel side to side and actually fold up snug on his back when not in use. While the fold-up feature isn't unique, I just really like the look of this particular caster. If that weren't enough, NECA even packs in a plasma blast FX piece that fits into the barrel!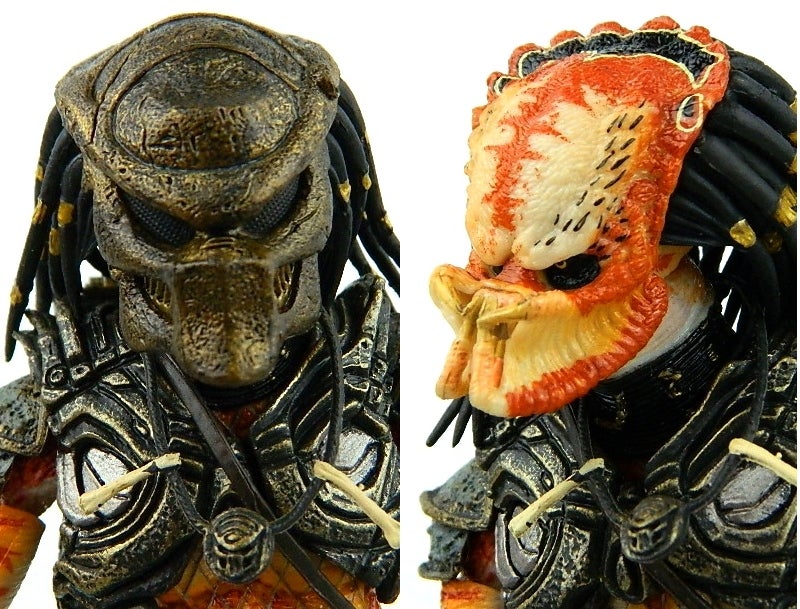 Wrapping up the "Ultimate" Predator experience, an alternate unmasked head is included – because two Pred heads is better than one. While I absolutely LOVE the snake-like color scheme on this Yautja (thus his nickname of Snake Predator), Stalker's killer-looking mask is a must-have for me on display.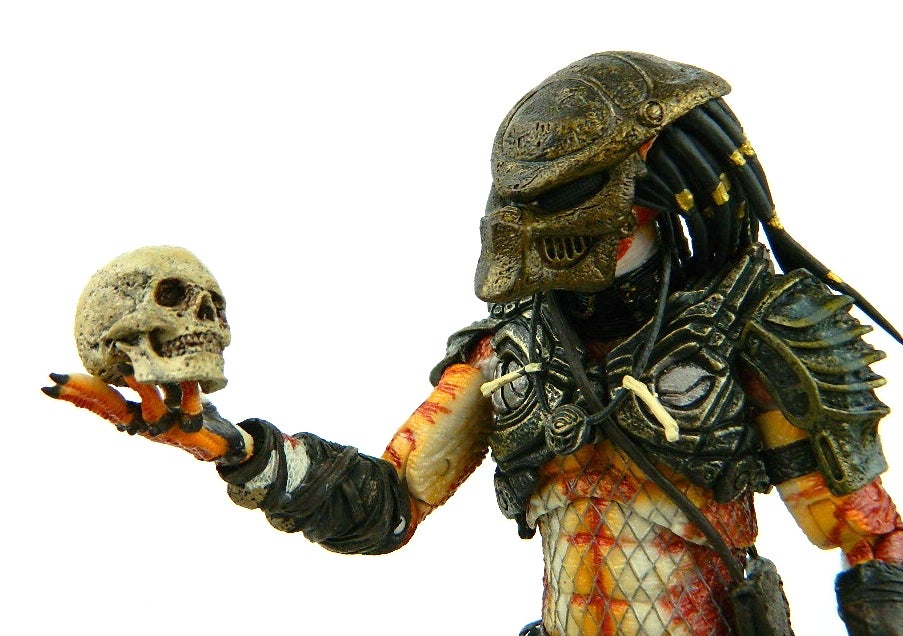 Oh, I almost forgot! The Ultimate Stalker Predator also comes with a human trophy skull! While it's a shame that not every new Ultimate Lost Predator has received a trophy skull, the morbid addition here is very welcome. Alas, poor Yorick!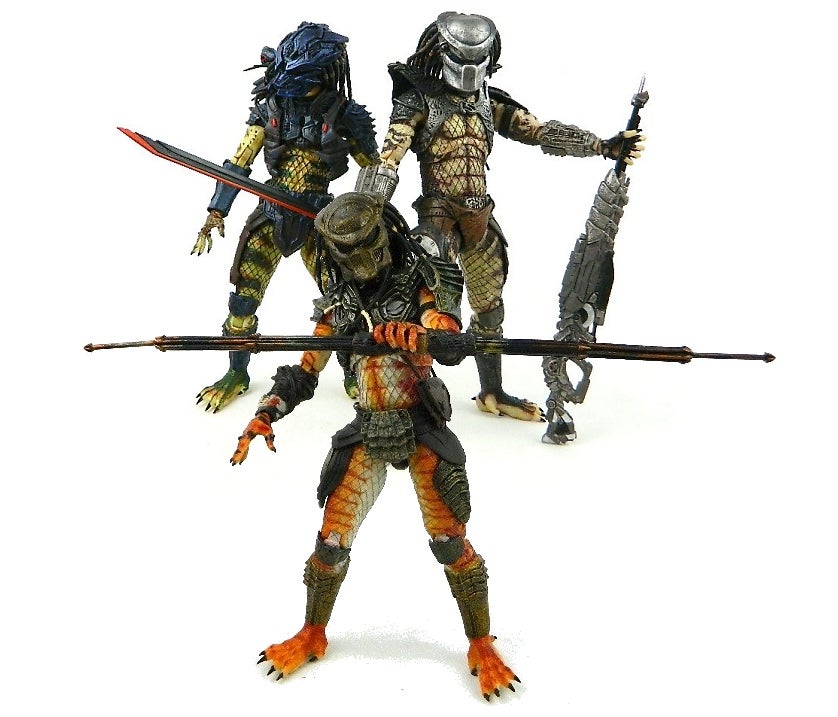 Originally released way back in 2012 as part of NECA's Predator Series 5, the Stalker Predator has been deserving an upgrade for many years. A closed combi stick and throwing disc were the included accessories for that figure at the time. My, have times changed. Here fans receive not only an upgraded Stalker with added deco and articulation but an entire Yautja arsenal (with added hands to boot).
NECA's Predator 2 30th Anniversary Lost Tribe Ultimate Stalker Predator is available now through many fine retailers, including EntertainmentEarth.com where it is priced at $34.99.
Scroll on for more photos!
Miss out on my past NECA Ultimate Lost Tribe reviews?
Review and and Photos by Jeff Saylor
Review Sample courtesy of NECA
We are committed to finding, researching, and recommending the best action figures and collectibles. We earn commissions from purchases you make using the retail links in our product reviews. Learn more about how this works.
---