Released in 2012, NECA's Predator Series 6 was a landmark action figure assortment. This wave allowed collectors to complete what is known as the Lost Tribe, the mysterious group of Yautja that appear to Danny Glover's character at the end of 1990's Predator 2. While only briefly seen in the movie, the Lost Tribe's unique Predator designs had a lasting impact on fans.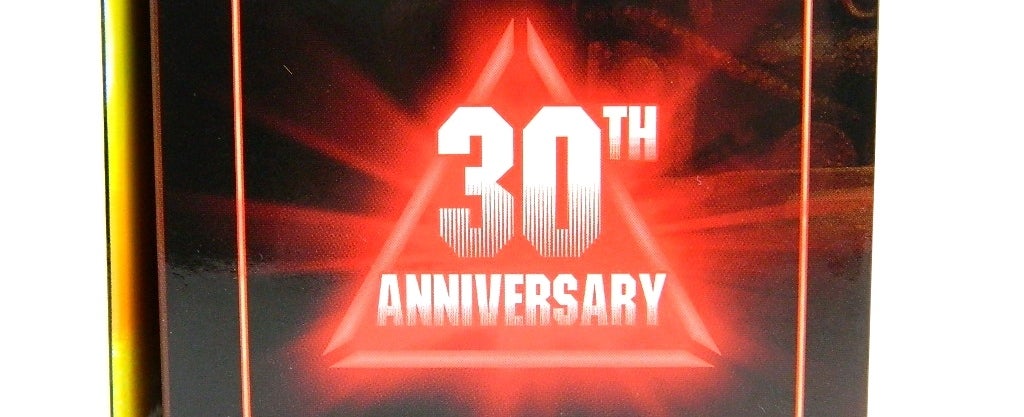 This year – in celebration of Predator 2's 30th Anniversary – NECA is revisiting the Lost Tribe with all-new "Ultimate" series figures. Housed in attractive window boxes, each figure comes packed with multiple heads sculpts, accessories and updated articulation and deco. These truly are ultimate action figures in value; each approximately $30 figure is like getting every previous version of the character in one sweet package.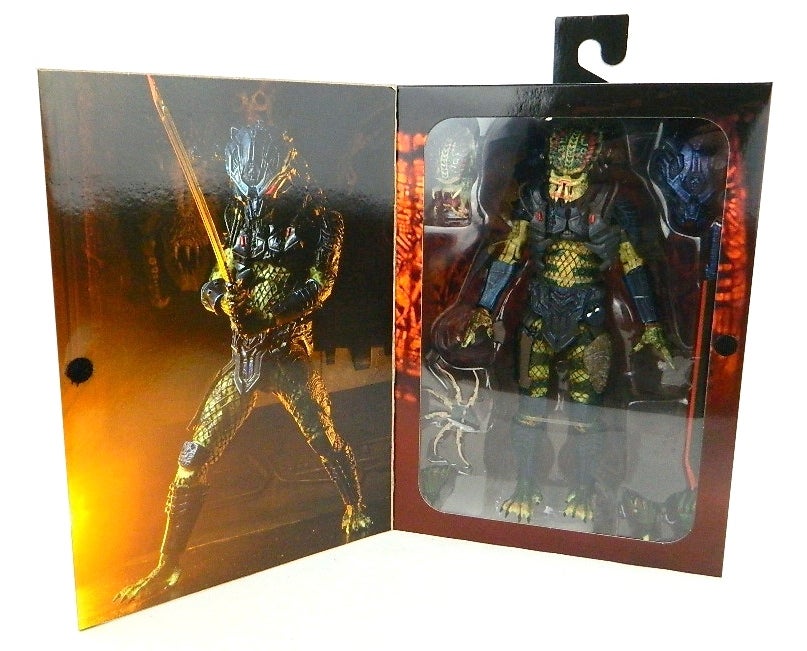 For their first Ultimate Predator 2 Lost Tribe release, NECA brings back my absolute favorite hunter of the bunch: the Armored Lost Predator. This cool cybernetic-looking figure was first released way back in 2014 as part of NECA's Predator Series 11 and is itself an original take on Series 6's Lost Predator.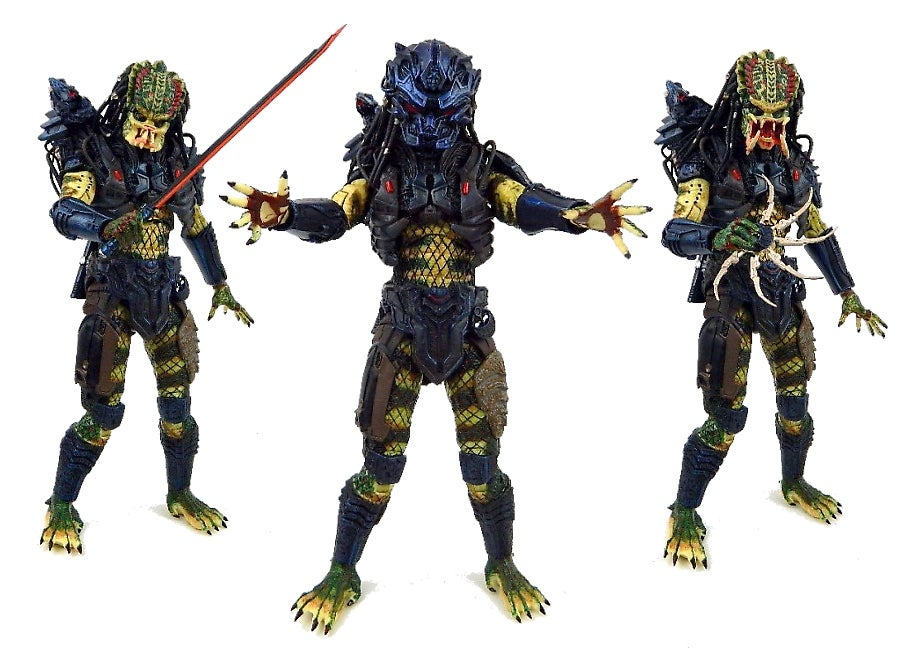 What makes the figure so unique is NECA's addition of wild futuristic armor and weapons, including a menacing new mask design, shoulder-mounted plasma caster and sword. This Predator is so badass that he doesn't need the traditional wrist claws.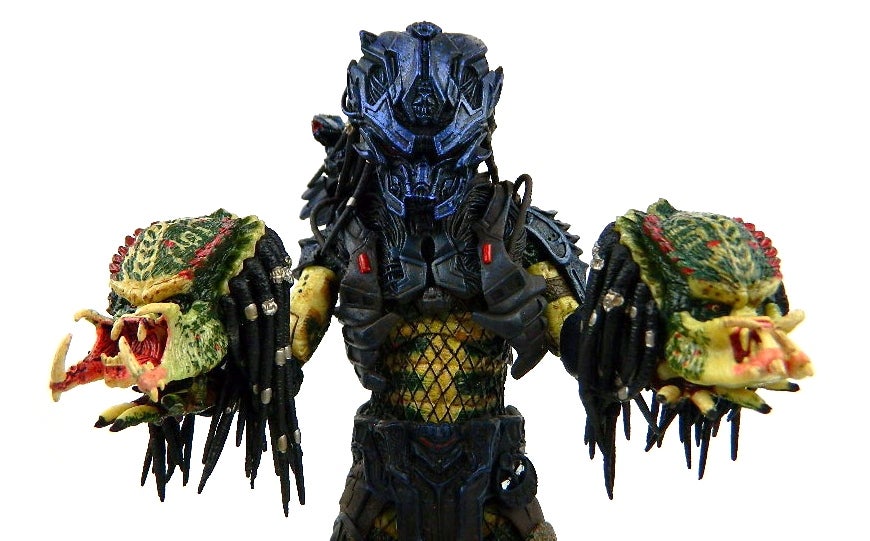 Out of the box, the first thing to impress with the Armored Lost Predator is the inclusion of THREE (3!) interchangeable heads. Collectors get unmasked head sculpts of the Predator with both open and closed mouths allowing them to pretty much recreate the Lost Predator from Series 6 (albeit with more armor & weapons).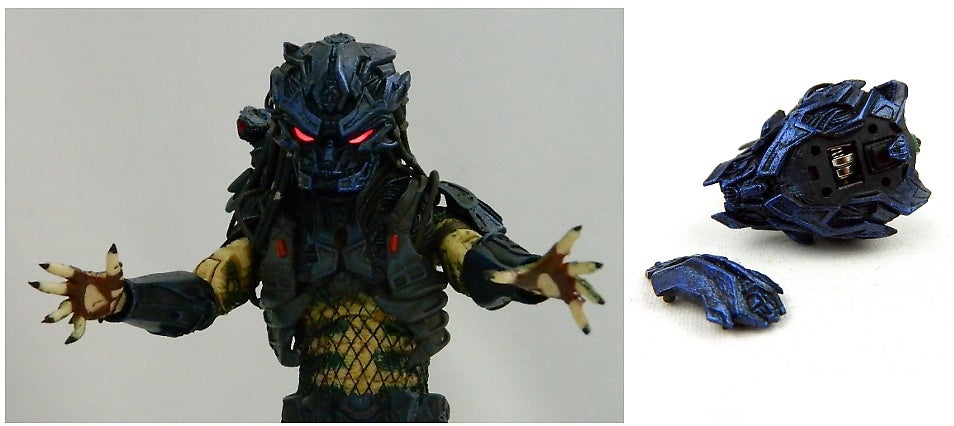 The icing on the cake is the addition of a helmeted head, complete with light-up LED eyes! There's a little plastic tab that you must first remove, but after that, simply press the button camouflaged as part of the helmet's sculpt. There's also a center piece that removes allowing you to swap out the button cell batteries down the road. NECA's inclusion of three heads is incredible fan service. Remember when you had to purchase an entirely new action figure for masked and unmasked looks? Yeah, those days are long gone thanks to NECA's Ultimates.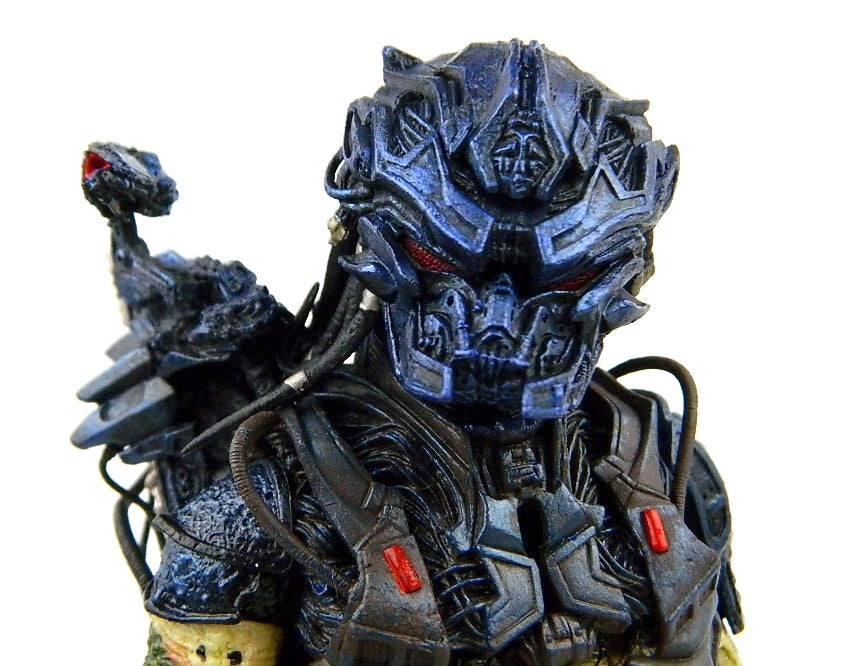 For accessories, Predator fans get various interchangeable hands – open and weapon grasping – along with the wicked laser sword (I envision a super-heated blade that can cut through steel like butter) and an open bladed Shuriken (there's also a closed version permanently sculpted on his waist). While already attached to the figure, one can almost count the shoulder-mounted plasma caster as an accessory. This weapon stars a super-cool bio-mechanical appearance, complete with individual power wires. The blaster itself is attached to an armature that allows the weapon to extend and fold up snug in its housing. A small ball-joint at the end allows the caster to swivel around for targeting on prey.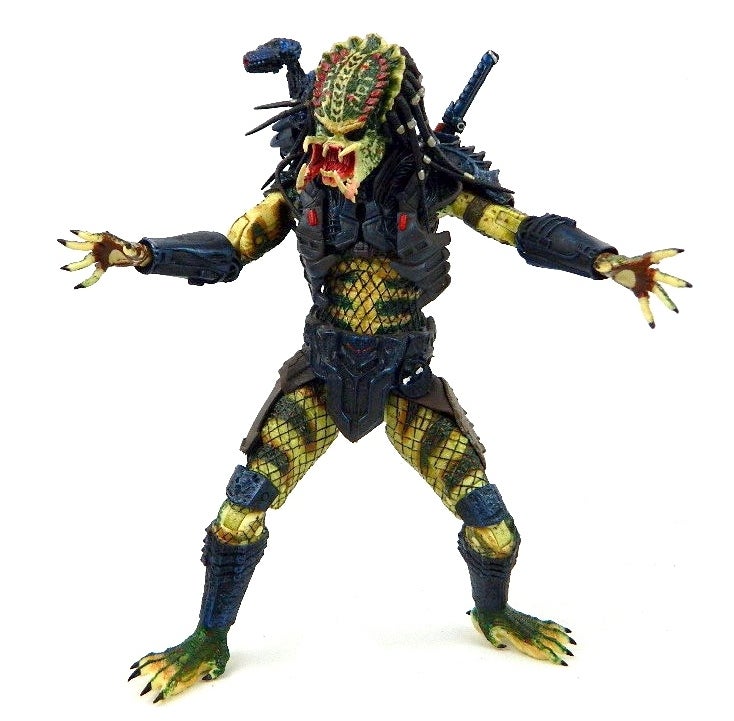 Wicked deco and accessories aside, the hyper articulation on the Armored Lost Predator puts the action in action figure. NECA has been slowly but surely expanding the range of movement on their action figures. While I appreciate a killer sculpt over articulation that may hurt the look of a figure, I have no doubt that NECA has successfully combined the two into a seamless collectible that's sure to please both camps.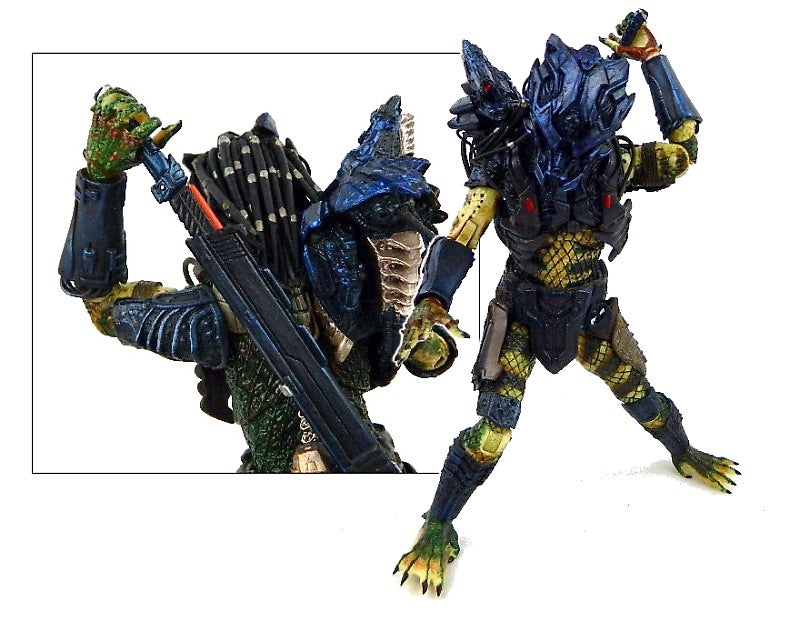 In addition to classic Predator poses, such as his crouched stance, I was shocked at what you could pull off with this figure. The most impressive stance I achieved was the Predator reaching back to unsheath his sword (pictured above). Simply amazing! All the joints on my Armored Lost Predator were fluid and tight, however, the thigh rotation was a little too tight. By that I mean the thigh ball-joint that the leg attaches to – a hidden joint that takes the place of a lower thigh swivel cut used for turning the entire leg. I managed to work mine loose without the use of the boil method. I'm just pointing it out so that you know that the joint is there in case you encounter a leg that doesn't display properily.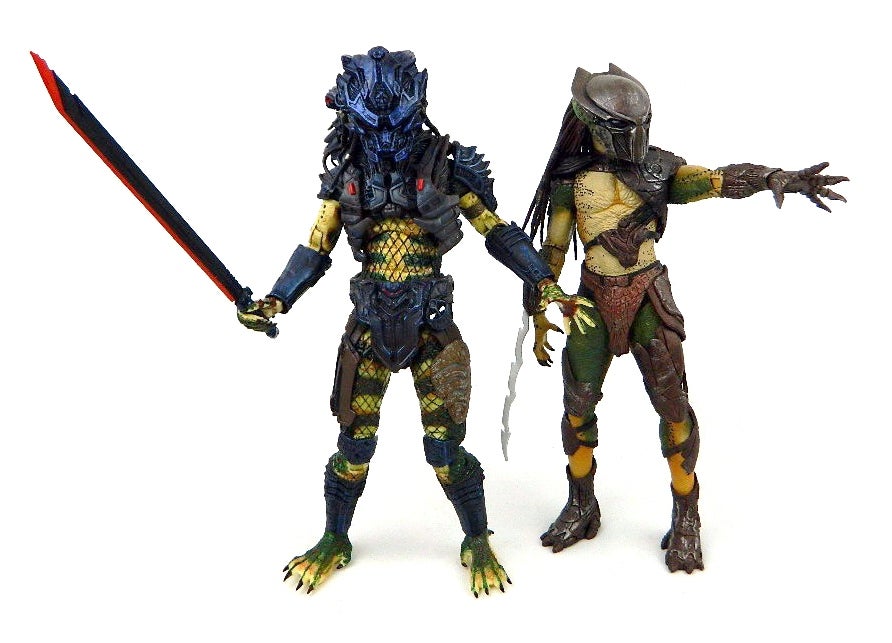 The reveal of the Lost Tribe in Predator 2 was a BIG DEAL for those of us that watched the movie back in 1990. Until that moment, the only Predators we knew that existed were the Jungle and City Hunters. Kids today have it made, having experienced everything from the Wolf Predator to Super Predators. Regardless, the Lost Tribe has it's fans – because there's no such thing as too many cool-looking Yautja designs to collect. NECA's take on the Lost Predator is an amazing fusion of old AND new, rightfully deserving a place in any Predator action figure collection.
NECA's Ultimate Armored Predator is available for pre-order now through many fine retailers, including EntertainmentEarth.com where it is priced at $32.99. The figure is shipping any day now!
Scroll on for more photos!
Review and and Photos by Jeff Saylor
Review Sample courtesy of NECA
We are committed to finding, researching, and recommending the best action figures and collectibles. We earn commissions from purchases you make using the retail links in our product reviews. Learn more about how this works.
---