I bought Nintendo's Switch back in 2017 mainly for one reason only: to play Super Mario Odyssey. That's how big of fans my wife and I are of the popular video game plumber. While Odyssey is one of the best Mario games ever released, our attention eventually turned to what else we could play on this exciting new entertainment system. While neither of us had played a Zelda title before, there was no ignoring the positive reviews The Legend of Zelda: Breath of the Wild was receiving at the time. Taking a chance, I bought the game… and have been an ardent fan ever since.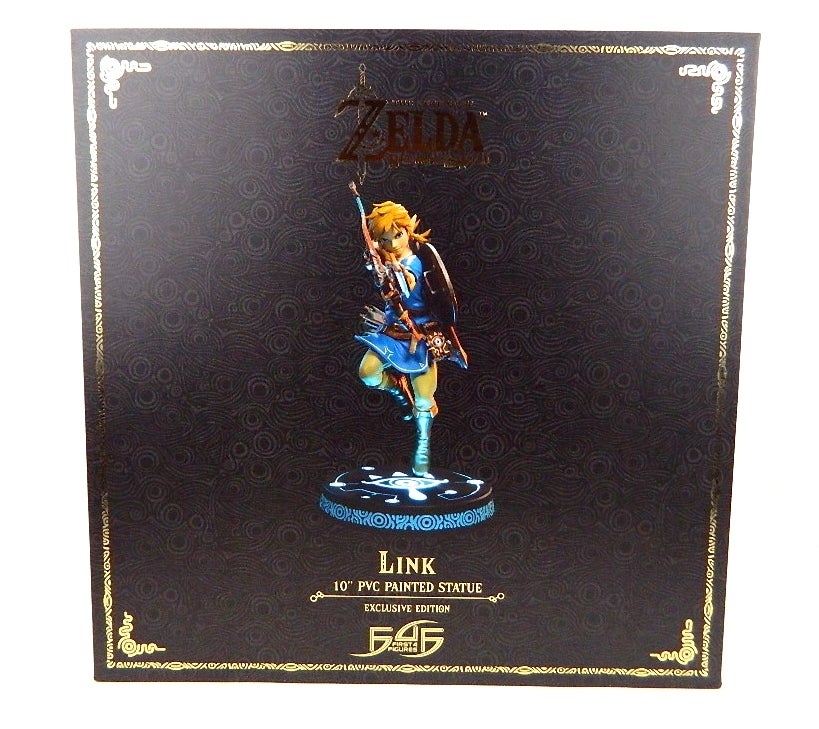 To celebrate The Legend of Zelda: Breath of the Wild, collectibles company First 4 Figures has released an epic PVC statue of the game's hero: Link. This Exclusive Edition, priced at $114.99, is limited to only 10,000 pieces.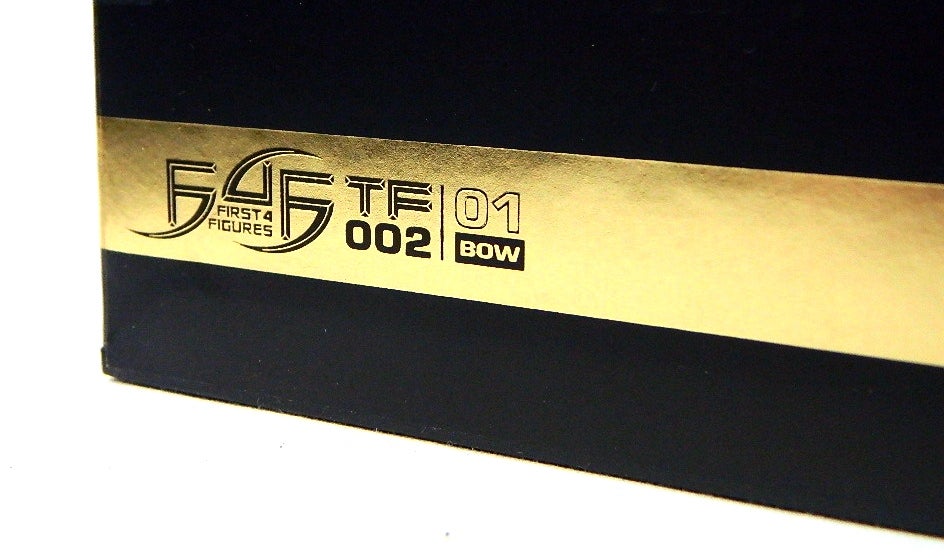 For fans that ordered the Master Edition ($189.99, limited to just 3,000 pieces), they also receives a bonus statue of Zelda!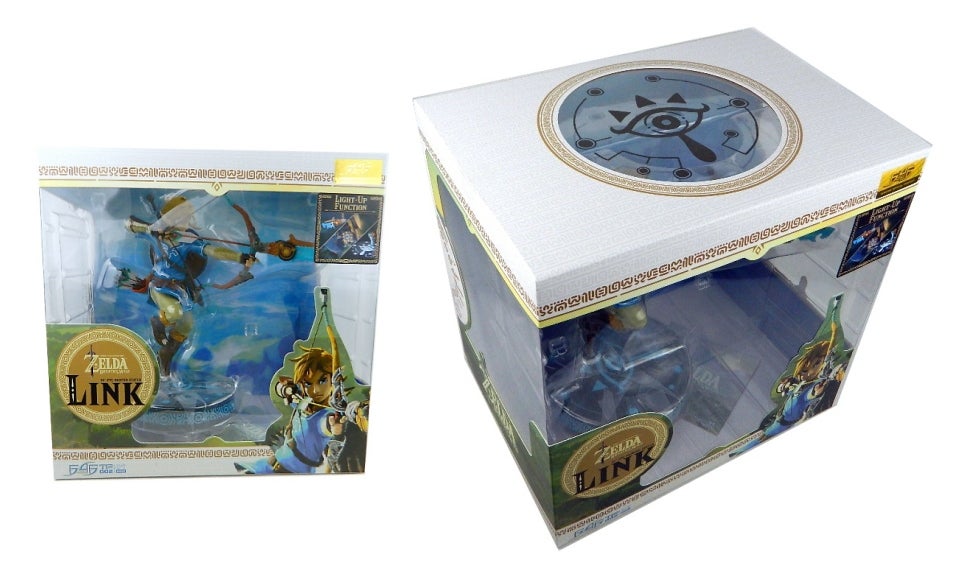 Like First 4 Figures' incredible Sonic the Hedgehog PVC statue (read my review HERE), I was blown away by the deluxe packaging designed for Link. Collectors receive the entire shebang housed in a sturdy black box adorned in elegant gold leaf call outs. Lift the lid – with Zelda member card embedded in the middle – to unleash your statue housed in ANOTHER attractive window box. The packaging art work – and truly, the entire presentation on this piece – is entirely top notch. It makes you feel like you are opening the Ark of the Covenant in anticipation of the treasures hidden within. However, unlike Raiders of the Lost Ark, this treasure will only melt your face off in how awesome it is in person.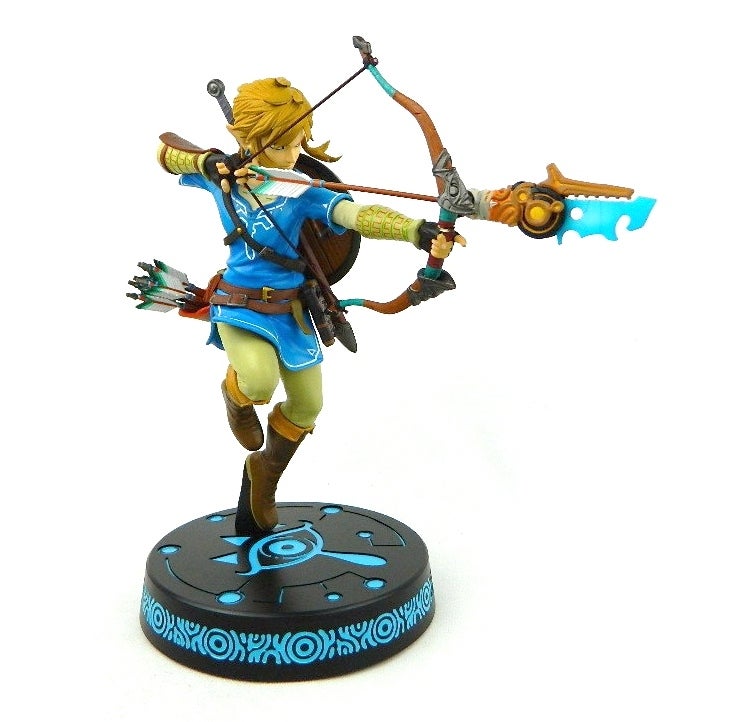 Standing 10-inches tall, the highly detailed Link PVC statue is inspired by the official artwork from The Legend of Zelda: Breath of the Wild. Link is in this dynamic pose wielding the Traveler's Bow about to release an Ancient Arrow. On his back is the Traveler's Shield and the Soldier's Broadsword, and around his waist is a quiver of arrows and the Sheikah Slate, a device that aids him in his travels across Hyrule. The design on the base is based on the Sheikah tribe's eye symbol that appears when activating the Sheikah Slate interface.
Like their Sonic statue, First 4 Figures amps up the value with a light-up feature. With the included USB cable, collectors can quickly charge up Link for solo illumination or for continuous light-up action next to your computer plugged in. The switch on the bottom features two light-up modes: fully lit with rune-adorned base, Guardian-defeating arrow and Sheikah Slate, or with the base slowly ebbing in power – from a soft white-blue glow, to full on intensity. Pretty sweet. The third option is OFF, but why would you bother?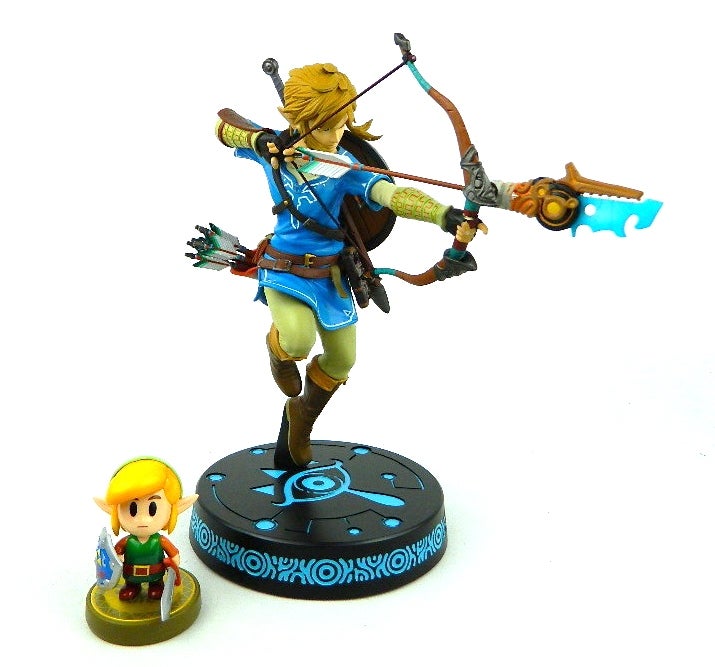 First 4 Figures is really stepping up to the plate by filling a void in affordable high-end collectibles. While some companies (including First 4 Figures) have focused on larger resin statues in the premium retail range of $400+ – that's simply a price tag that I don't see as sustainable in these economic down times. Hey, if you're successful and have the disposable income, more power to ya. And if you can't afford your rent, I don't think you should be buying ANY collectibles.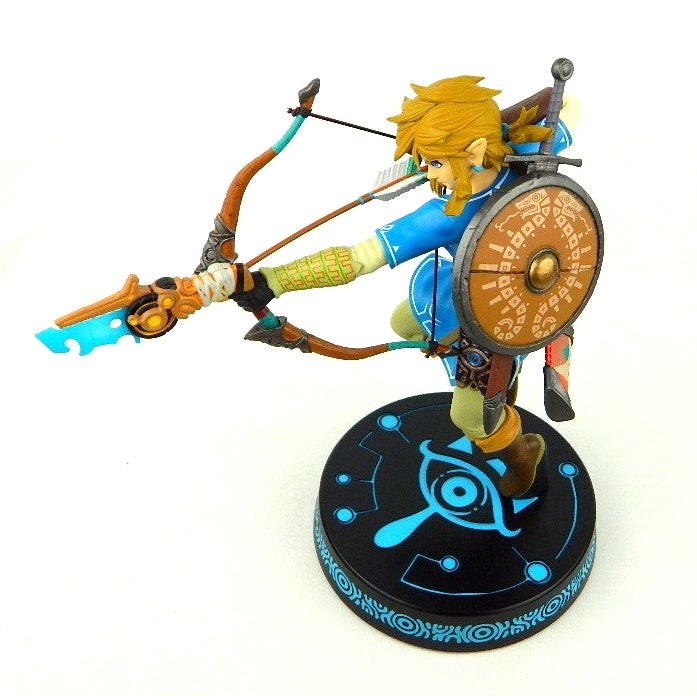 My point is that it's comforting to see PVC statues – as detailed as any high-end resin release – come out at a more sane SRP of around $120. You can barely buy a 1/6th scale RESIN BUST for that price these days. The value First 4 Figures packs into their licensed PVC statues is simply amazing in this time and age. As the saying goes "You eat with your eyes first". Presentation here is everything, but I'm also happy to say that the actual product is equally tantalizing and delicious. For fans of The Legend of Zelda: Breath of the Wild, you don't get any better than this PVC statue of Link.
Scroll on for more photos of this stunning piece!
This First 4 Figures Exclusive Edition, priced at $114.99, is limited to only 10,000 pieces.
Review and Photos by Jeff Saylor
Review Sample Courtesy of First 4 Figures
---