There have been many action figure "Renaissances" over the years – times where the industry was revitalized with innovative growth and creative ideas. From popular licensed movie collectibles in the '70s (Kenner Star Wars, Mego's Planet of the Apes), to the explosion of cartoon-based toy lines released in the '80s (Mattel's Masters of the Universe, Playmate Toys' Teenage Mutant Ninja Turtles). However, it wasn't until the dawn of the 21st century that a true "Golden Age" of collectibles was introduced.

It was here that imagination truly reigned supreme; ANY concept one could conceive of was fair game as an action figure collectible. From McFarlane's disturbing Clive Barker x Tortured Souls series to Mezco's whimsical take on tribal Tikimon – no idea was off the toy table. Original concepts aside, the early 2000's were also ripe for bizarre forgotten licensed gems. Nostalgia, for sure, but not of the 80's MOTU or TMNT variety. We're talking about earlier 70's retro oddities, like Majestic Studios and their Amazing Live Sea-Monkeys… or today's Figure Flashback topic: Living Toyz and The Krofft Superstars.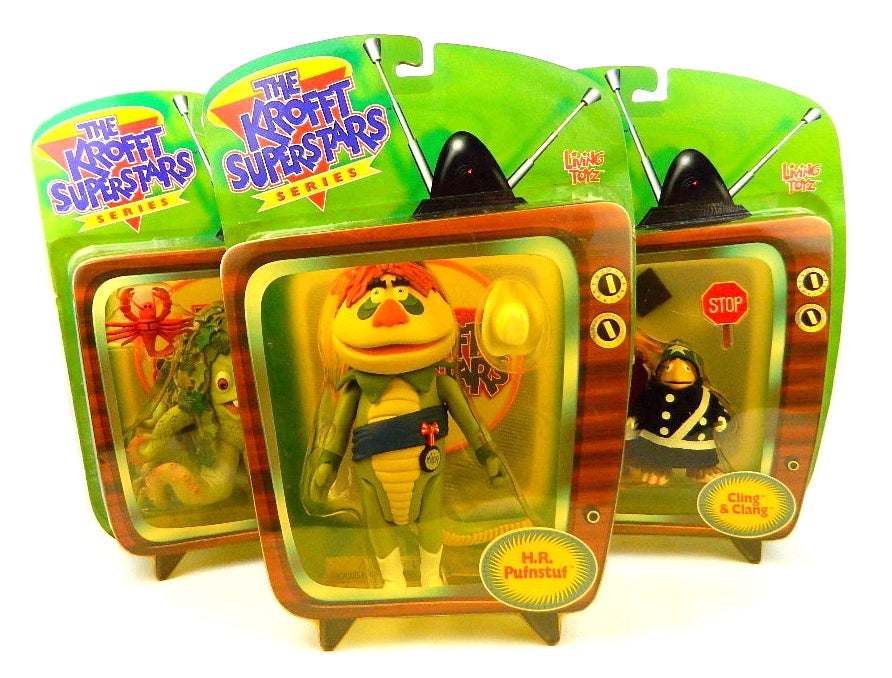 To be fair, Sid and Marty Krofft are not as obscure, as say, Sea Monkeys. They were EVERYTHING in the 70's – from H.R. Pufnstuf (1969-1972), Sigmund and the Sea Monsters (1973-1975), Land of the Lost (1974-1976), and Electra Woman and Dyna Girl (1976). This was some really imaginative programming, especially H.R. Pufnstuf; a live-action psychedelic trip so wild that even McDonald's was inspired to rip-off.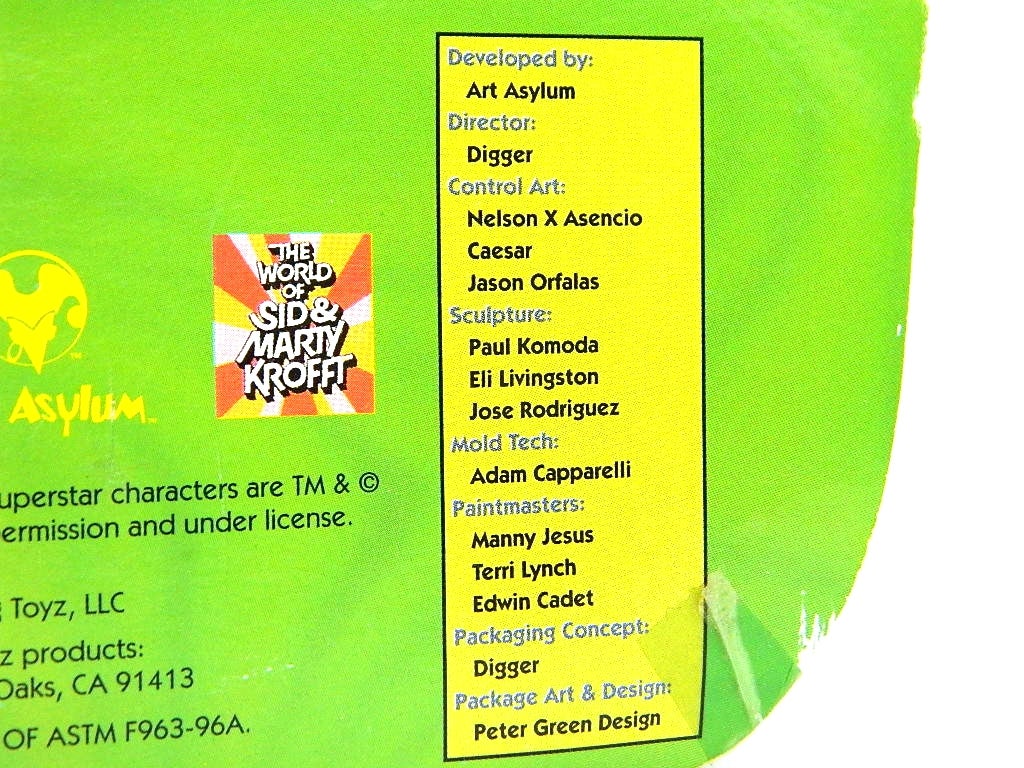 That said, the thought of Krofft action figures being made in 2000 was probably the last thing on any collector's mind (except perhaps in an LSD flashback). And perhaps that is where the idea was born. Digger, the face of the radical bad boy toy design company Art Asylum, had a feel for the outlandish. What a better project than Sid and Marty Krofft? It was brilliant. As still just a contract sculpting studio, however, Art Asylum needed a bonafide distributor to make it happen. Enter Living Toyz.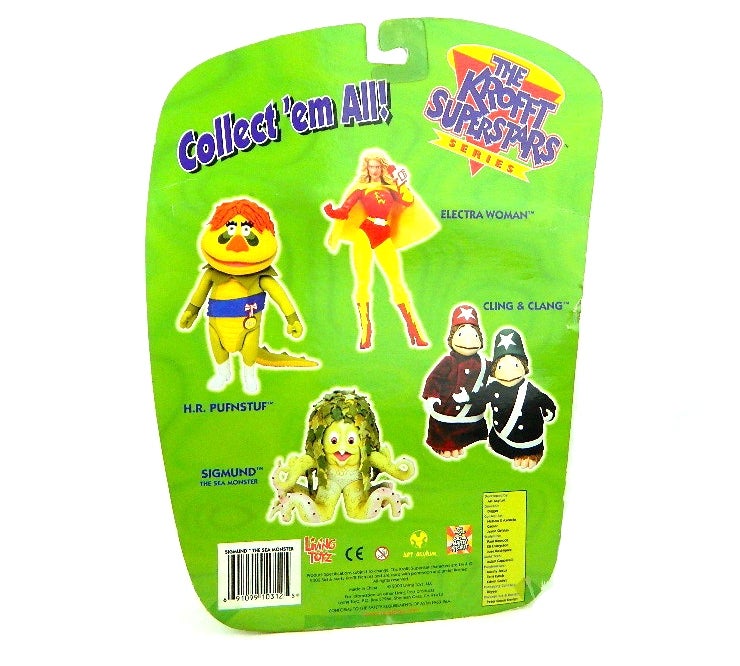 Here's where it gets WEIRD. While Art Asylum had already established themselves as talented innovators in the toy world with their radical sculpting abilities, Living Toyz was only known as the company that had released NSYNC Collectible Marionettes. Popular, for sure… to NSYNC fans. But NSYNC to Sid and Marty Krofft? Serious (or casual) action figure collectors at the time didn't know what to make of any of it.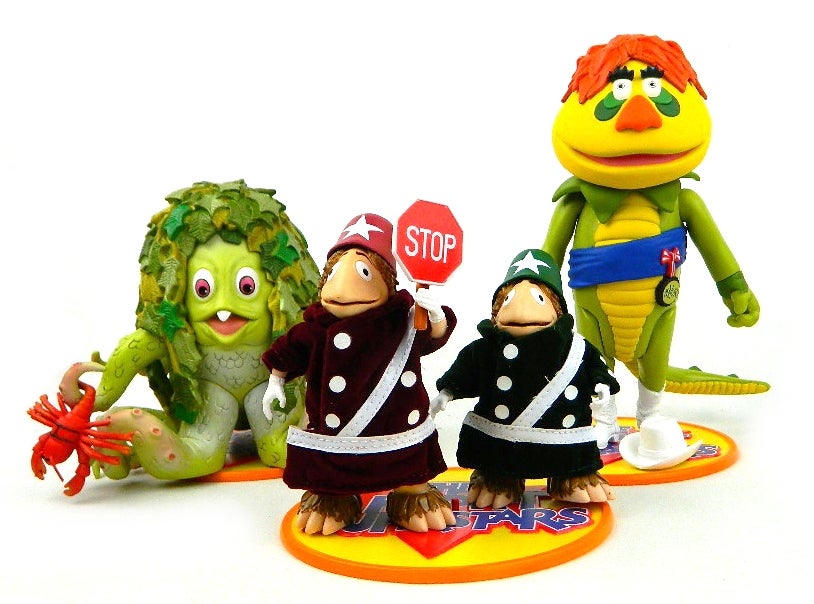 The bottom line is there was no name recognition when The Krofft Superstars released. There was some build up at that year's San Diego Comic-Con with a Tower Records exclusive H.R.Pufnstuf for President action figure, but even that failed to build excitement for the line. Ultimately, the entire project just fell flat on fans. But that is NOT to say that the Krofft action figure line was a failure. In fact, these were phenomenally sculpted collectibles that were ahead of their time.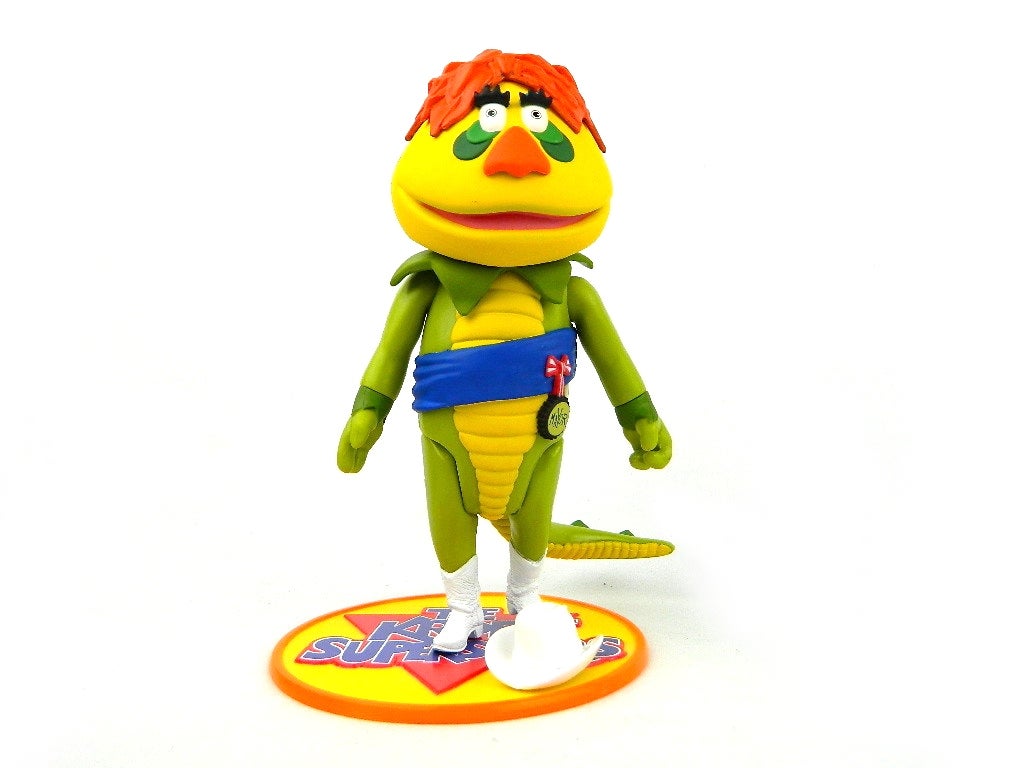 Living Toyz' Krofft Superstars line consisted of main man-puppet H.R.Pufnstuf, bumbling co-stars Cling and Clang, Sigmund the Sea Monster from his own successful series, and live-action Electra Woman. I'll be honest, I didn't acquire these on their release back in 2000. Weird figure releases were kind of the norm back then, but these Sid and Marty Krofft offerings were too obscure for even me at the time. I'm a child of the Seventies, but my recollection of these characters is fuzzy at best.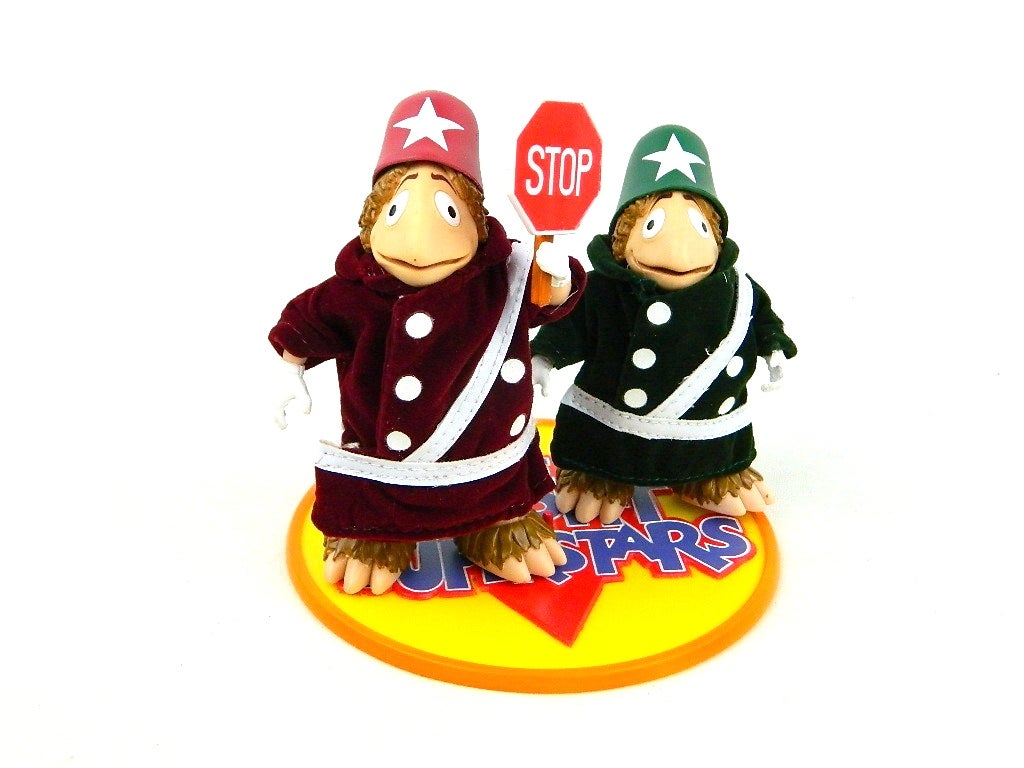 I vaguely recall watching these shows as a small child growing up. Sigmund stands out the most as his warped show obviously had a deeper impact on my psyche. Crazy squid creature with beach bum friends and lobster pet. I dunno what it was, but I NEVER forgot Sigmund. I recall H.R.Pufnstuf too, but in a creepy never-really-liked-him kinda way. Cling and Clang are fragments of my broken childhood memory.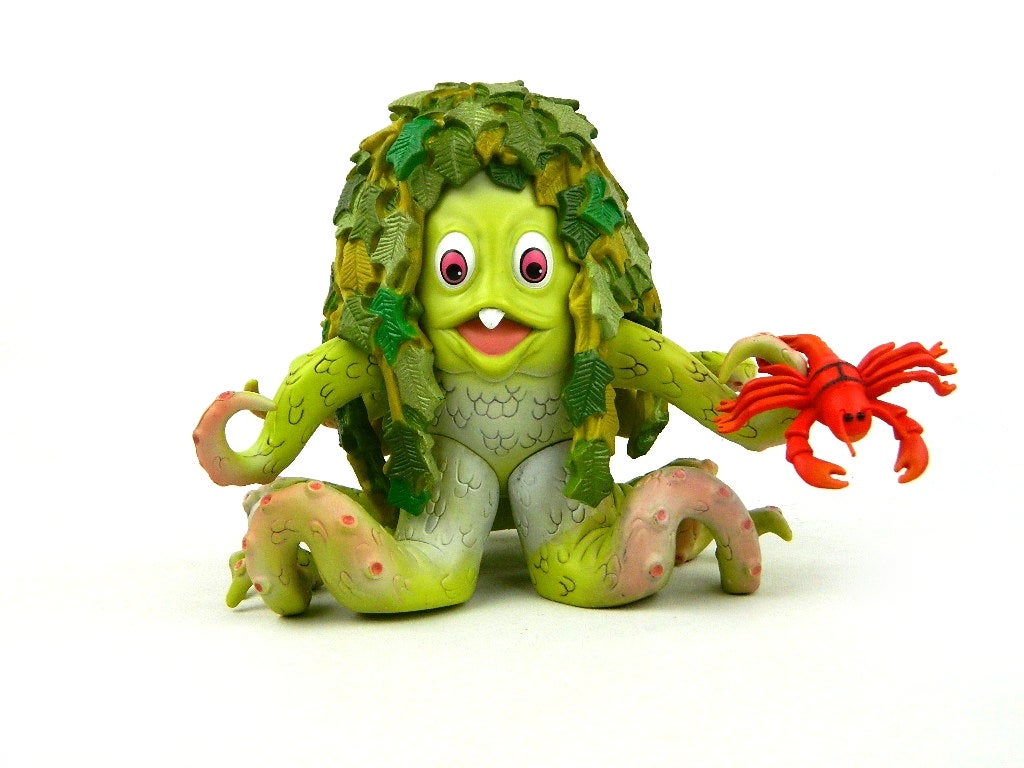 So why did I buy these? For Sigmund of course! Searching on a whim, I stumbled across ALL three figures listed as an eBay auction for only $25. With Sigmund selling for that price+ all by himself, I was like, why not? Well guess what? I won that auction at $25 and now proudly own all three Krofft figures. Your mileage may vary, but these are all attainable on the secondary market for mostly reasonable prices. Whether you want them or not totally depends on you and your childhood nostalgia. As for toy history, they are a reminder that anything is possible.

We are committed to finding, researching, and recommending the best action figures and collectibles. We earn commissions from purchases you make using the retail links in our product reviews. Learn more about how this works.
---