In our last Figure Flashback, new toy company on the scene N2 Toys was just winding down their popular figure series based on The Matrix. While demand for the Matrix line dwindled with the release of the ho-hum second assortment, N2 Toys was already ahead of the game with a surprise action figure license: Mad Max: The Road Warrior!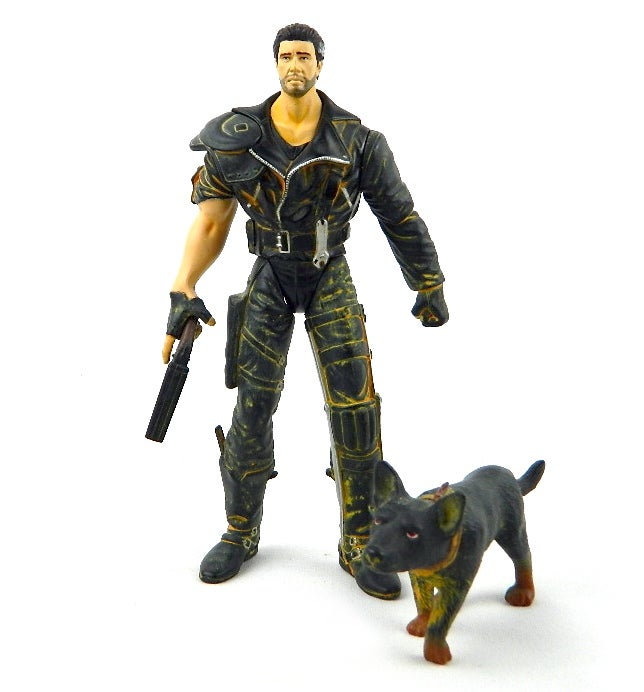 I'm one of the biggest Mad Max fans, but it's not because of the original 1979 Australian dystopian action thriller. Despite being considered a ground-breaking low budget film at the time, I actually found Mad Max quite dull. On the other hand, 1981's Mad Max 2 – better known as The Road Warrior – is an entirely different story. Not only did director George Miller flip the entire franchise on its head, but he basically invented an entire new post-apocalyptic film genre.
The Road Warrior was revolutionary film making. The movie's main protagonist, Max, was turned into a mythic anti-hero. Meanwhile, the world around him was transformed into a stylized hellscape of lost humanity filled with rape, torture and death. The Road Warrior's powerful message and visuals were clear: despite mankind's primal urge to destroy itself, there is also hope and salvation.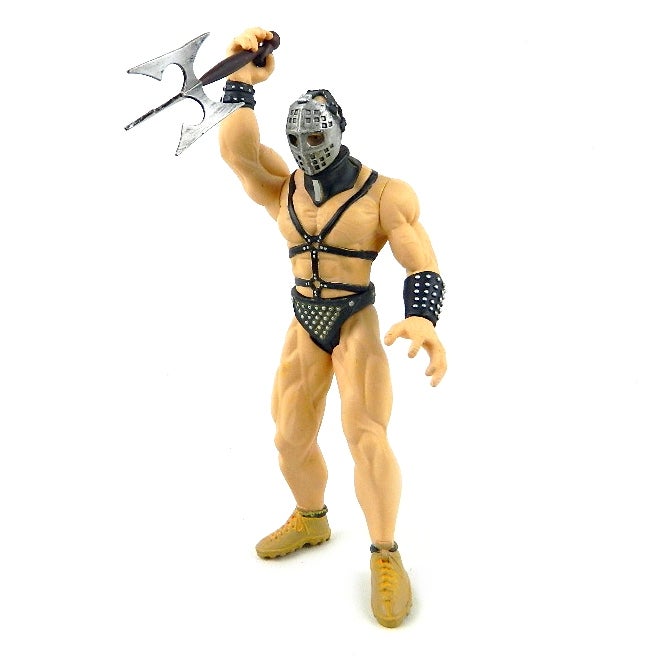 Like The Matrix, N2 Toys blew collectors away in 2000 with the simple fact that they were producing Road Warrior action figures. It was sheer licensing brilliance because no toy company had ever created licensed Mad Max action figure collectibles before.
What was weird about N2 Toys' Road Warrior toy license was that no new Mad Max movies were out at the time… or even planned for the near future. A movie toy license without a new move tie-in? Unheard of! The last Mad Max installment – 1985's Beyond Thunderdome – was (thankfully) a hazy memory of a metal bikini-clad Tina Turner and confusing Hollywood decision to make the movie a family-friendly PG-13.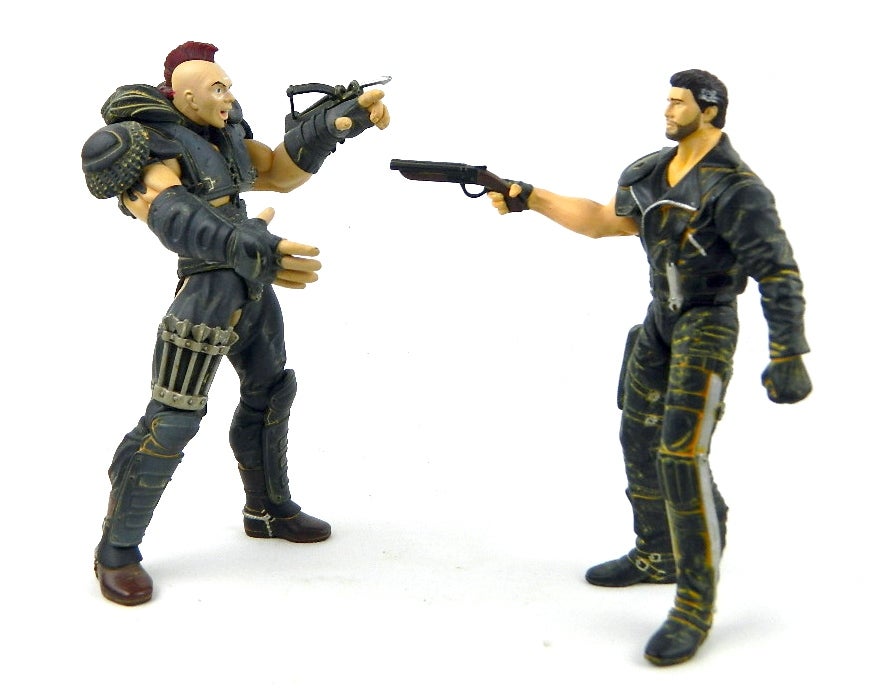 N2's action figure line broke down into two Road Warrior assortments: a wave that consisted of Max with Dog, a Mad Max/ Feral Kid combo, semi-allies Gyro Captain and Warrior Woman, along with big bads hockey-mask-wearing Lord Humungus and mohawked Wez.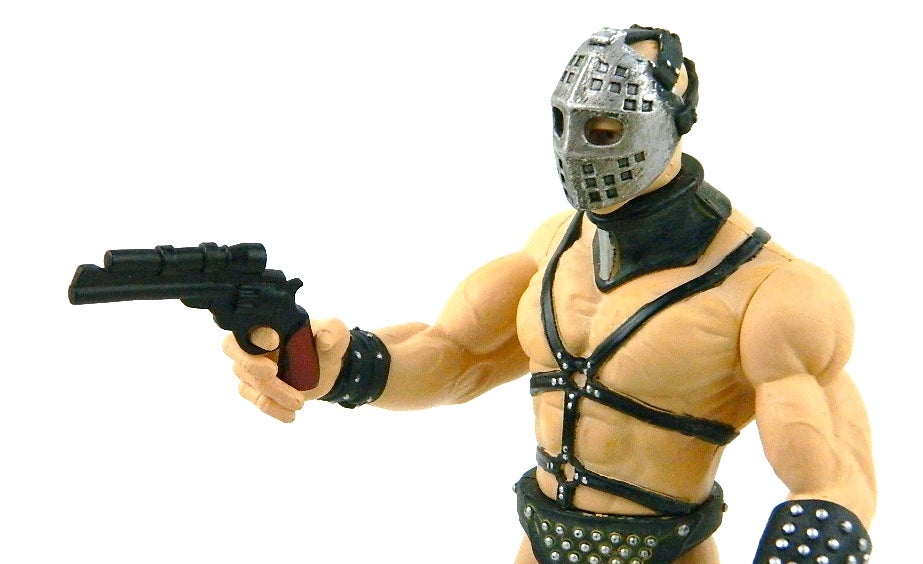 Series 2 followed later in the year debuting odd deep-dive (and peg-warming) characters Golden Youth and Toadie, a smart re-release of Max with Gas Can, and the incredibly hard-to-find Bad Cop. An in-scale V8 Interceptor vehicle was also planned, but damn if it was ever released. I saw the prototype in person, so I know it was in the works… but just like the release of the second series of Matrix figures, everything rapidly fell apart after the release of Mad Max Series 2.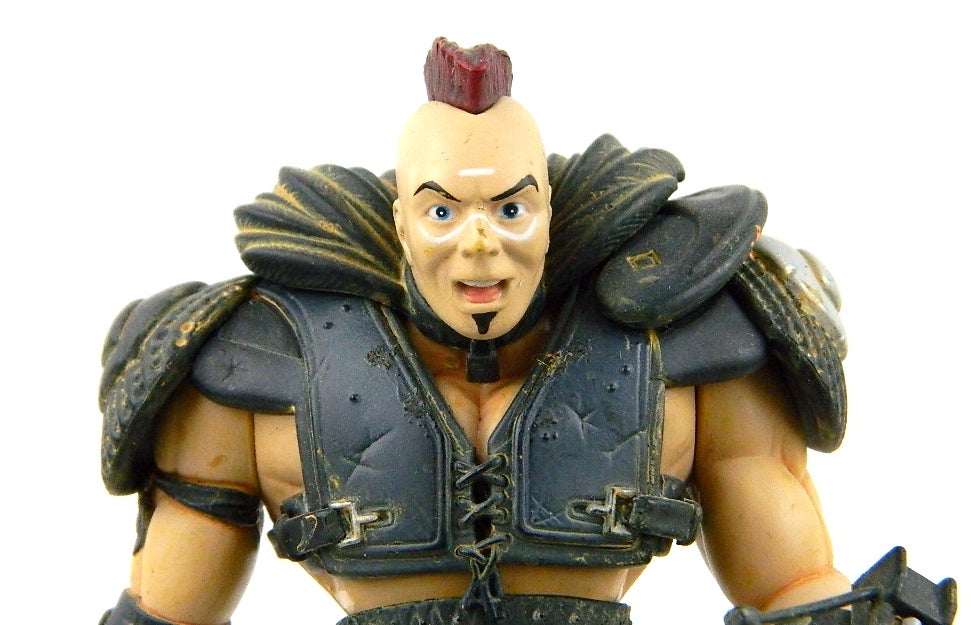 Alas, N2 Toys' Mad Max figures – while a love letter to the license – are oddly sculpted action figure collectibles. Taking inspiration from Hasbro's 1995 Star Wars Power of the Force style guide, N2's Mad Max figures are 'roided-out caractures of their on-screen characters. The figure's beefy plastic construction is nice and the accessories are there, however articulation is extremely limited. The three figures I own – Max, Humungous and Wez – are a testament to how much I love the Mad Max movies and really nothing more. I'd love to track down an afforadable Bad Cop, but sadly the rest of the line does absolutely nothing for me.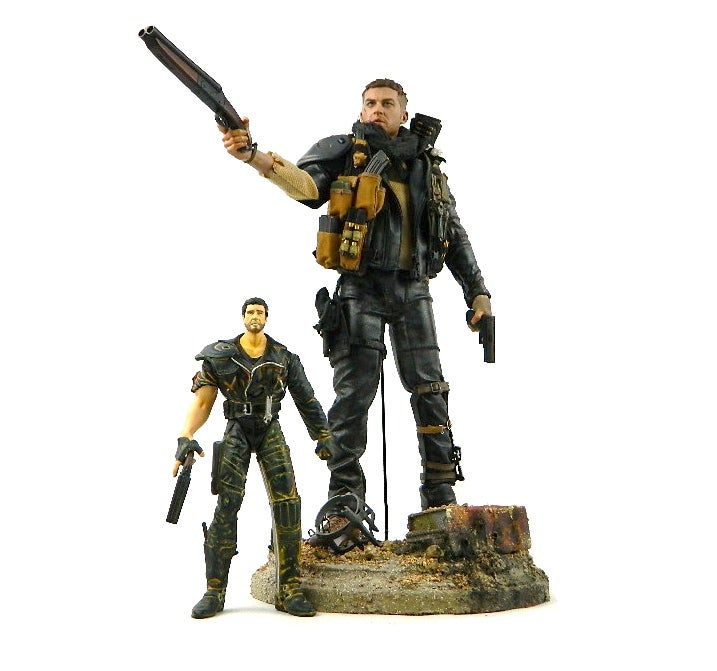 Aside from unlicensed 1/6th scale Fury Road-inspired Max action figures (Art Figures' "Crazy Ranger" and VTS Toys' " Wasteland Ranger" – pictured above), this is what Mad Max fans have to collect. Like the post apocalyptic wasteland of George Miller's cinematic vision, it's depressing that no other toy company (aside from Funko) has stepped up to the plate with licensed Mad Max action figures. I mean, in my humble opinion, 2015's Mad Max: Fury Road is the best movie ever made. It takes everything I loved about the Road Warrior and morphs it into cinematic perfection. Fury Road is art. Yet here we are with zero new serious Mad Max collectibles. Dated N2 Toys figures, unlicensed releases and stylized Funko Pop!? What gives?
---
We are committed to finding, researching, and recommending the best action figures and collectibles. We earn commissions from purchases you make using the retail links in our product reviews. Learn more about how this works.
---