In 1978, Battlestar Galactica entered my 7-year old universe. While it wasn't as life-altering as Star Wars released the year before, the sci-fi television series still had a profound impact on me with its awesome spaceships and laser battles. Battlestar Galactica's Cylon Warriors were Stormtroopers made better; with their flashing red mono-eyes, armored cool looks and robotic Speak & Spell voices. Heck, they even had a GOLD Cylon Commander. Now that's class.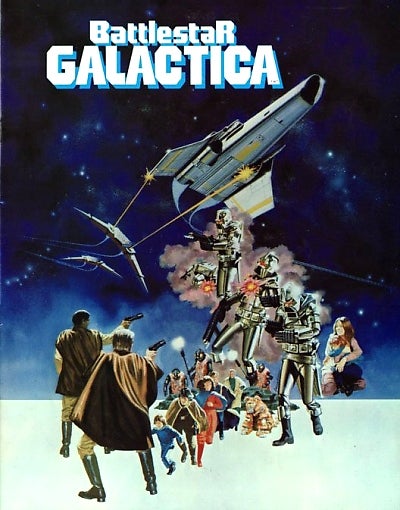 I watched every episode of Battlestar Galactica religiously through its brief two-year run… until the season finale in 1979. That was the fateful day the cathode-ray tube on our giant piece of furniture known as a television set blew out. In those non-streaming, DVR-less days, I was left utterily devestated. Thankfully, a Battlestar Galactica movie was soon released (milk that money cow!), which my mom kindly took me to see. I also found solace in Mattel's Battlestar Galactica action figures; reenacting my OWN adventures at home with the help of my growing army of Star Wars toys.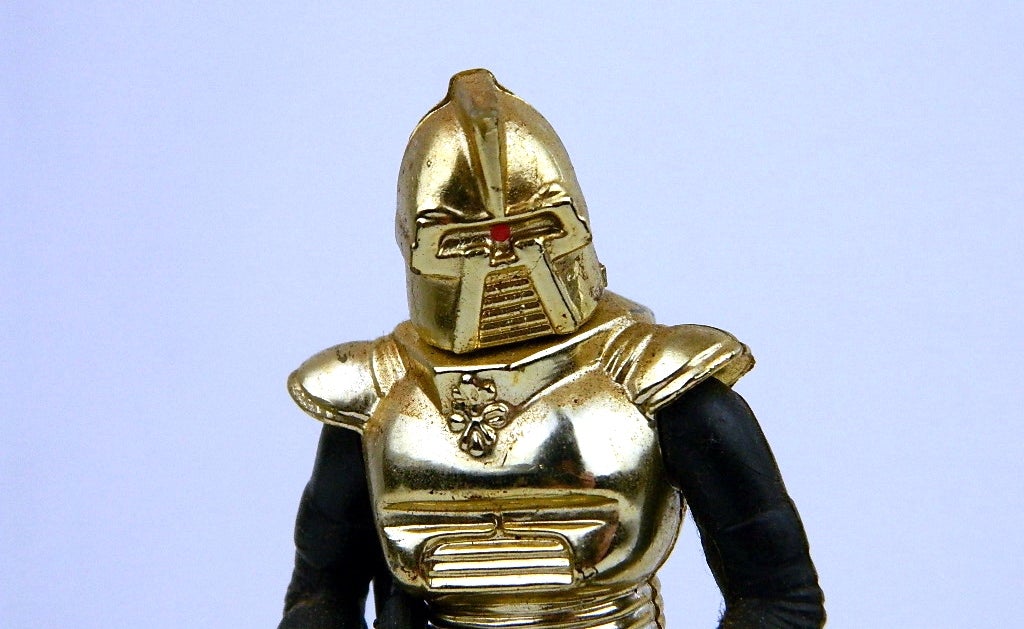 Mattel's Battlestar Galactica figure line included:
(Note: I owned the entire line as a kid, however I've since parted with every figure but what you see in this Figure Flashback.)
Series 1 1978
Commander Adama
Cylon Centurian
Daggit (Brown)
Daggit (Tan)
Imperious Leader
Lt. Starbuck
Ovion
1978 Series 2
Baltar
Boray
Gold Cylon Commander
Lucifer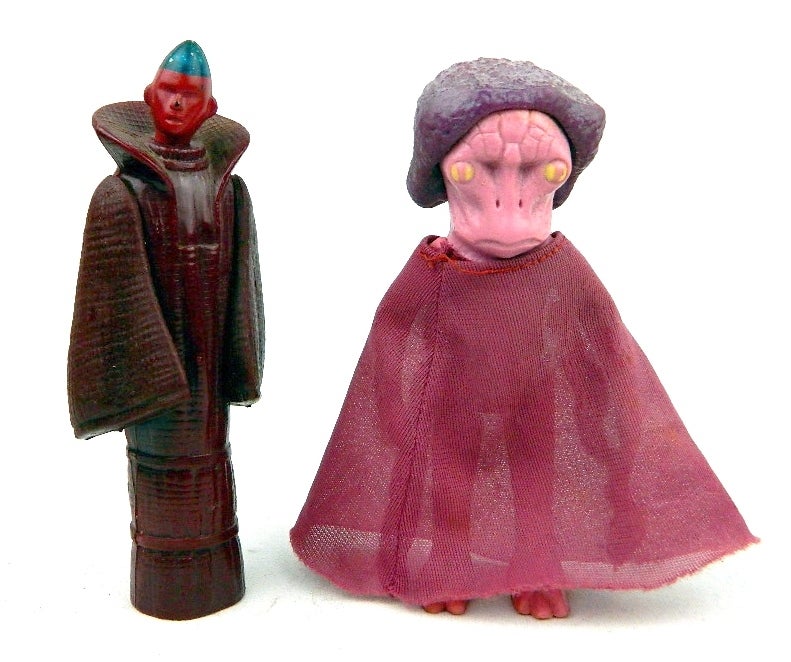 Taking the 3 3/4-inch style guide established by Kenner with their Star Wars action figures, Mattel crafted a toy line that actually improved on the basic formula. Sure, Star Wars had the squat R2-D2 and Jawa, but the remaining original cast basically shared the same body with a new head thrown on. The Battlestar figures, aside from the boring human characters, featured radically different sculpts. Just compare the slim, bullet-like profile of Lucifer to the bulbous-headed Imperious Leader. Like apples and oranges.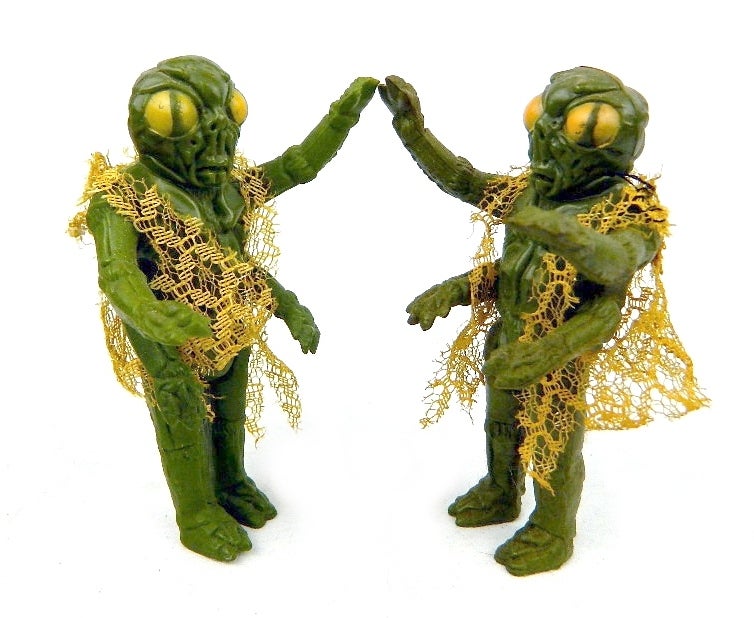 Articulation was also taken to new heights. Five points of movement was the rule of the day, however Mattel's Battlestar Galactica put the "action" in action figure. Okay, Lucifer only had a head and robed arms that could move, but he was the sole exception. The bug-like Ovions featured FOUR POSEABLE ARMS. AND LEGS. That was SIX LIMBS to move around, just like a bonafide insect!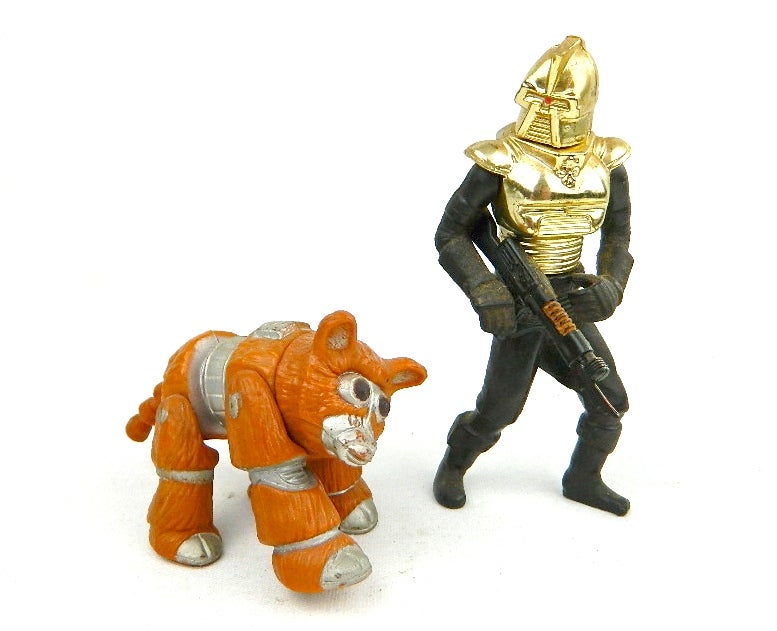 Best of all, the Battlestar Galactica figures (aside from the ho-hum humans) had STYLE. From the four-legged weirdness of Daggit the robotic dog, Lucifer's glitter-filled blue dome, to the shiny, blinged-out electroplated Silver and Gold Cylons, Mattel's Battlestar Galactica figures fascinated me as a kid.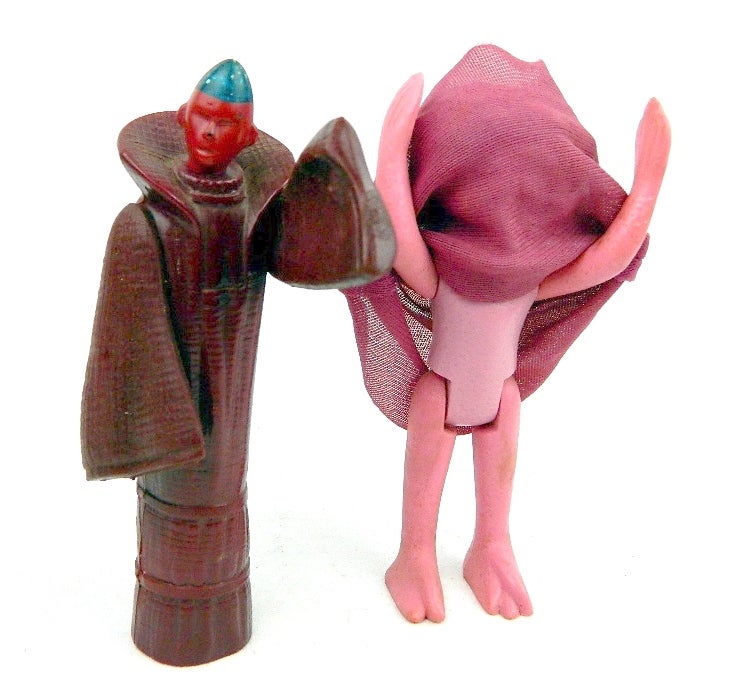 Even the Imperious Leader, a rather dull, purple bobble-headed alien intrigued me. The ability to peek underneath his maroon real cloth robe revealed details on this mysterious creature never seen on the show. "He had FLIPPER hands?!" It was toy voyeurism at its most bizarre.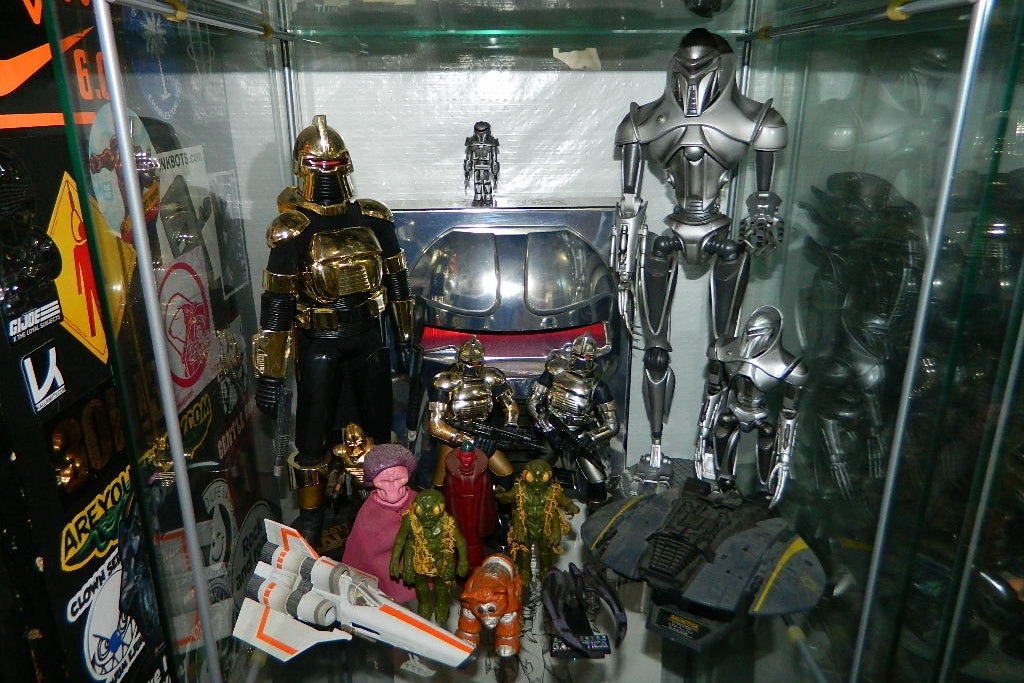 Many classic Battlestar Galactica toys have been produced over the years, from the roided-out Trendmasters series (1996), fine figures and vehicles from Joyride Studios (2005), to Eaglemoss' current batch of screen-accurate ship replicas. However, Mattel's Battlestar Galactica line will forever hold a very special place in my collection. These were fun figures that took my love of sci-fi beyond a "galaxy far, far away".
---
We are committed to finding, researching, and recommending the best action figures and collectibles. We earn commissions from purchases you make using the retail links in our product reviews. Learn more about how this works.
---