In 1999, Charlee Flatt debuted his toy company Flatt World Figures with the release of Bela Lugosi as Count Dracula. Based on the actor's timeless appearance in the classic 1931 movie, the figure was officially licensed by the Bela Lugosi Estate.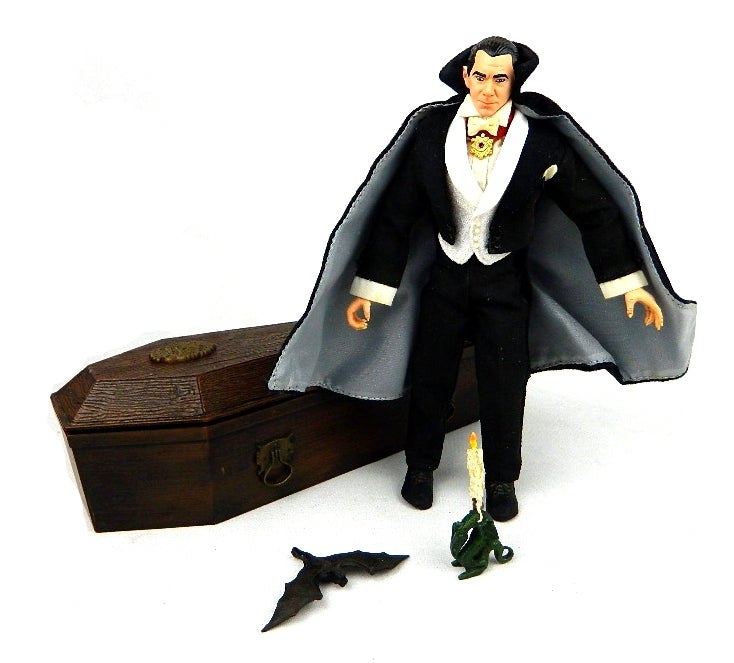 The fully articulated Mego-like figure stood approximately 8 inches tall and was marketed under a very specific, and oddly labled, 1:9.5 scale. Dracula featured themed accessories straight out of the cult film, including a dragon-based candle, (vampire) bat and an in-scale coffin with opening lid. Allowing for a great diorama display, the Dracula figure could actually fit inside the coffin and be posed as if rising up for a night of blood feasting. Fun, specific details for a figure at this time included the Count's official crest on the coffin's lid and creepy-crawly spiders and bugs sculpted inside on the bottom of the tomb. The love Charlee Flatt poured put into Dracula's release was very evident.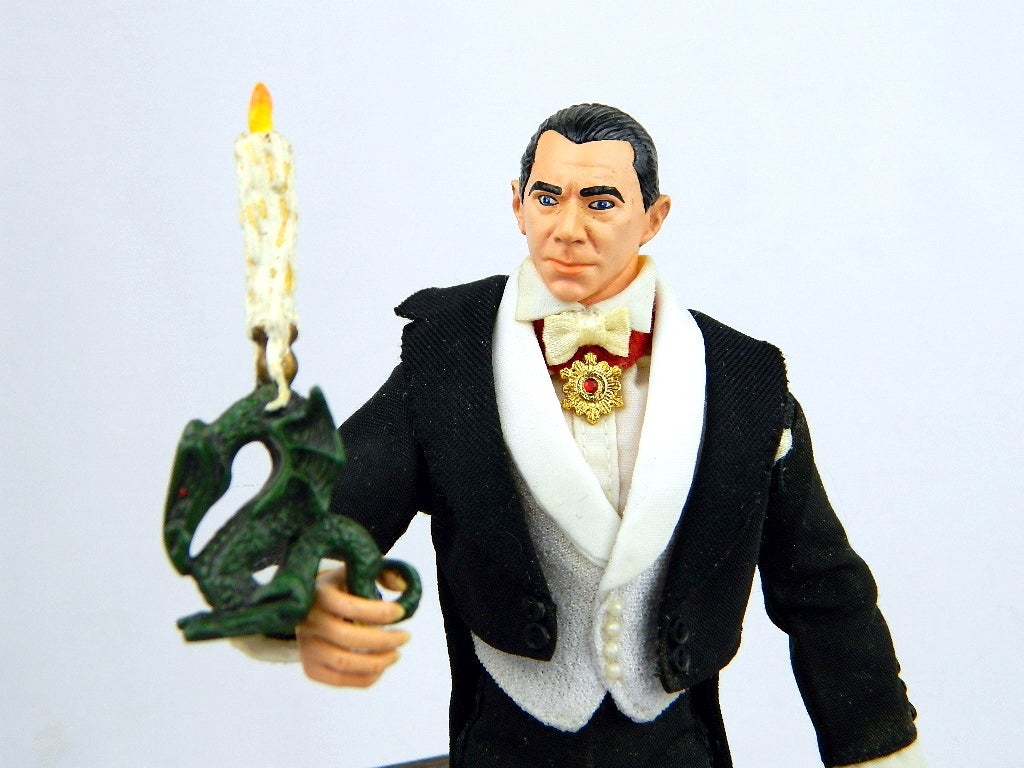 What makes Flatt World's Bela Lugosi as Dracula figure so special today is the impact it had on the action figure collecting world in 1999. Charlee Flatt brought back the past excitement of 8-inch Mego-like dolls by improving on the figure's body articulation, all while marrying it with life-like sculpting, a well-fitting cloth outfit and screen-accurate accessories. In a nutshell, Flatt World's Dracula action figure was years ahead of its time.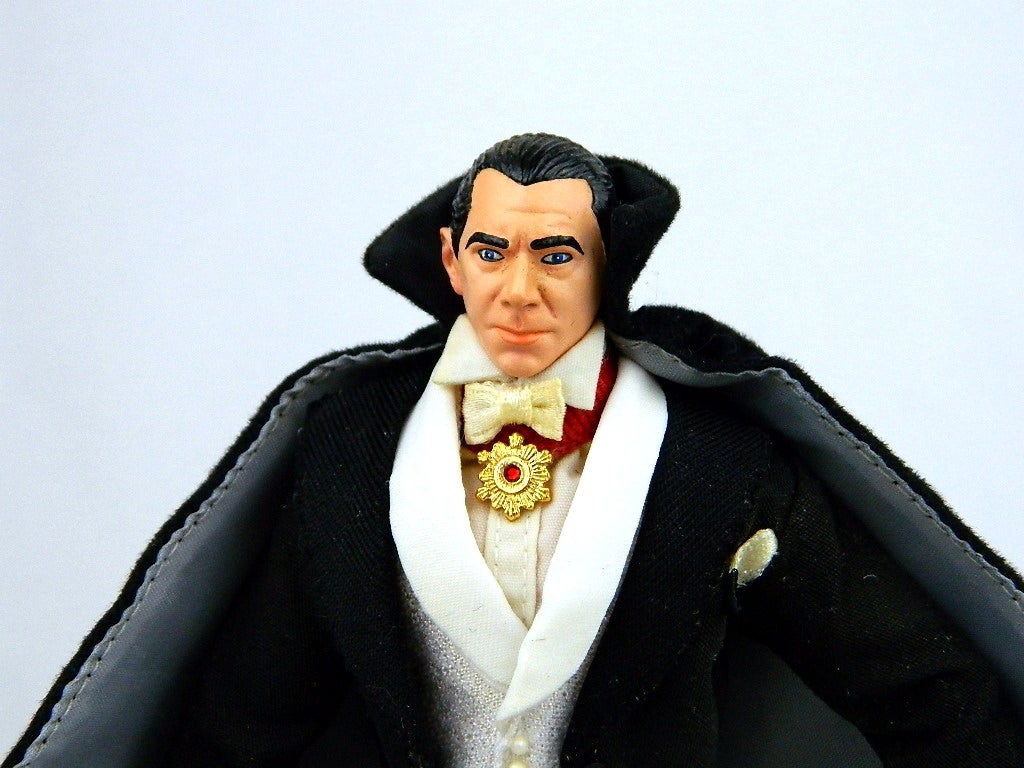 Alas, due to a mismanagement and production costs, Bela Lugosi as Dracula would eventually result in Flatt World throwing in the towel as a toy company. Regardless of the reasons, the industry trend would soon move on to a new scale to attract collectors: hyper realistic 12-inch 1:6th scale figures (Sideshow, Medicom, Hot Toys). It would be many years later (mid-2000s) that the popular 8-inch Mego scale, through companies like NECA, Diamond Select and Emce Toys (and eventually, the actual Mego company itself), would actually return the clothed figure format to the market in force. Today (as of 2020), the realistic clothed figure market has found a new sweet spot in pricing and size at 6-inches tall (1:12 scale). Mezco's One:12 Collective currently leads that charge.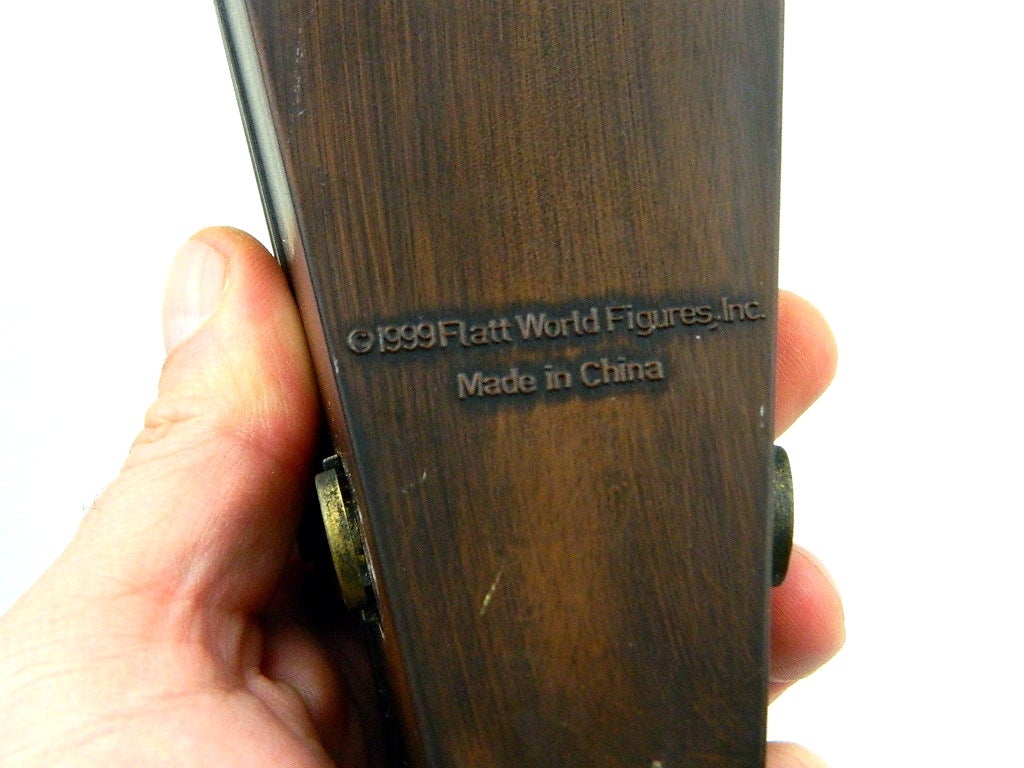 The Mego Corporation may have ignited the entire licensed figure phenomenon back in the '70s, although all 8-inch clothed figure companies today owe it to Flatt World for raising the bar, and in particular, with Bela Lugosi as Count Dracula.
Now a vintage action figure, Flatt World's Dracula figure can only be found on the secondary market, such as eBay. Dracula, figures, however, continue to be produced by many other companies. Sink your fangs into to these toys:
---
We are committed to finding, researching, and recommending the best action figures and collectibles. We earn commissions from purchases you make using the retail links in our product reviews. Learn more about how this works.
---