Review and Photos By Andy Jones
We love our dinosaurs and robots and astronauts, but Playmobil keeps it equal and likes to bring multiple fantasies to life. For kids that dream of owning a pony, and spending their days on a ranch and hosting parties, the new Playmobil Horseback Riding Lessons sets are there to bring the dream alive.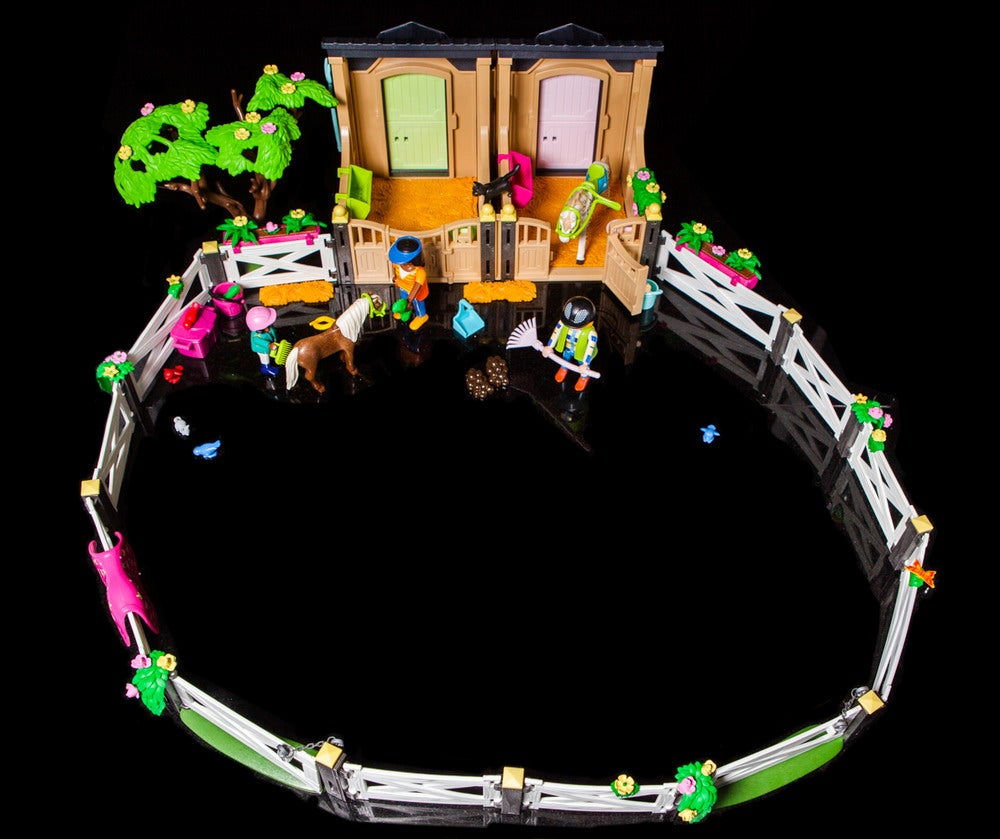 The flagship of this theme is stable and yard playset. You get two stables with plenty of hay, food, brooms, and a large gated field for the ponies to frolic in. There are two latched gates that can open to a larger area, and the ponies can enter via their stalls or these gates. The stables also have farmhouse doors on the other side so you can come visit your pony without having to saddle up.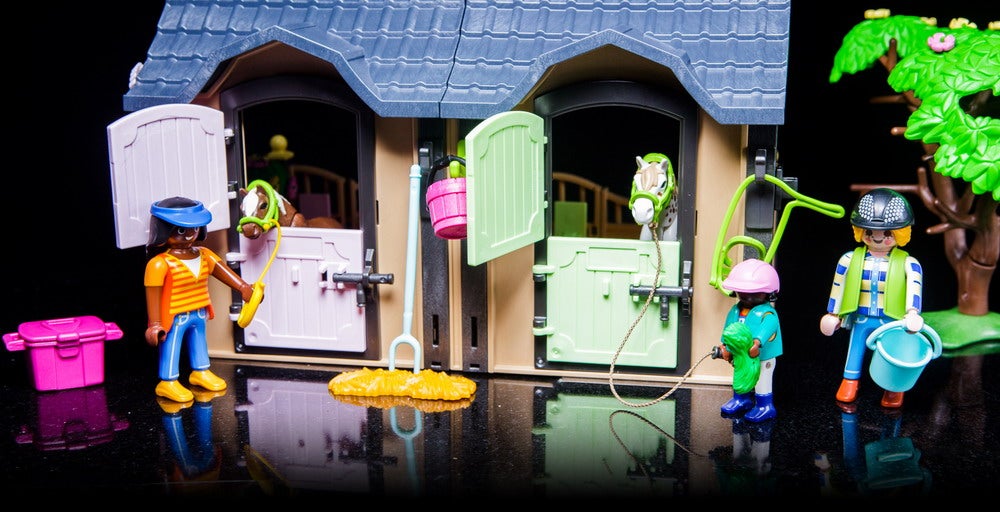 An interesting feature of the accessories with this set are all the different combinations you can put on your ponies. There's a blanket, and multiple types of bridles. You can do dress your pony with the tradition fixed plastic rein that fits in the left hand of the rider, or you can switch it out for a different bridle that has a brained cloth rope the rider can hold. I like these different options to maximize play. It's almost like different outfits for your ponies.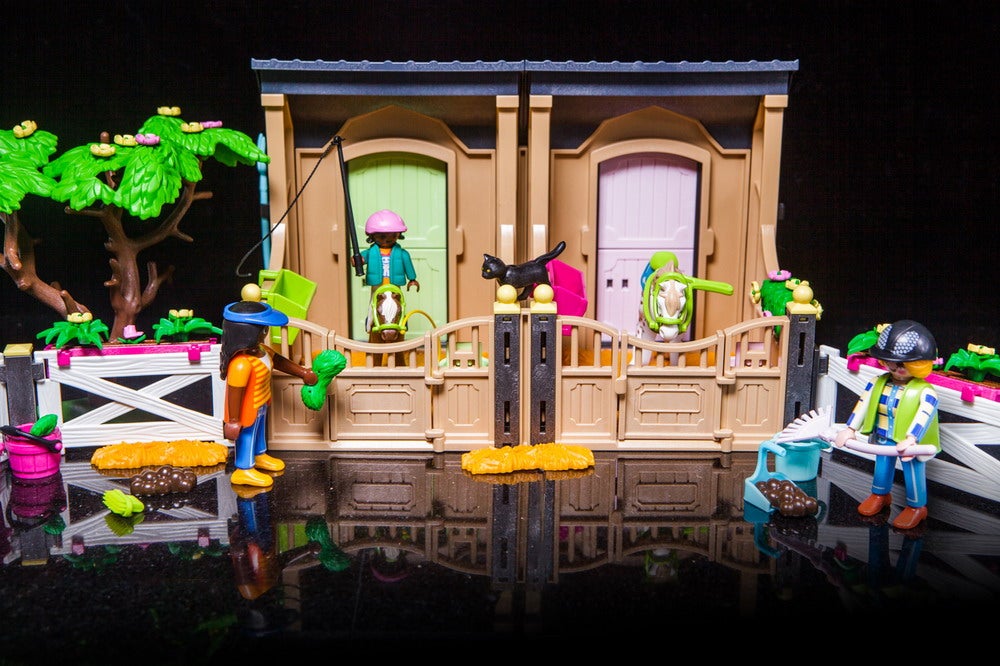 This set is packed with accessories. Pitchforks for the hay, brooms for the poop, yes there's pony poop too. There are buckets, and brushes, and flower boxes, and troughs, and stable cats. It feels like everything "made the cut" to get included, leaving no good idea behind. I particularly like it also represents the hard work and responsibility of having a pony. You have to feed it and clean up after it. This isn't a glamorized version of pony ownership.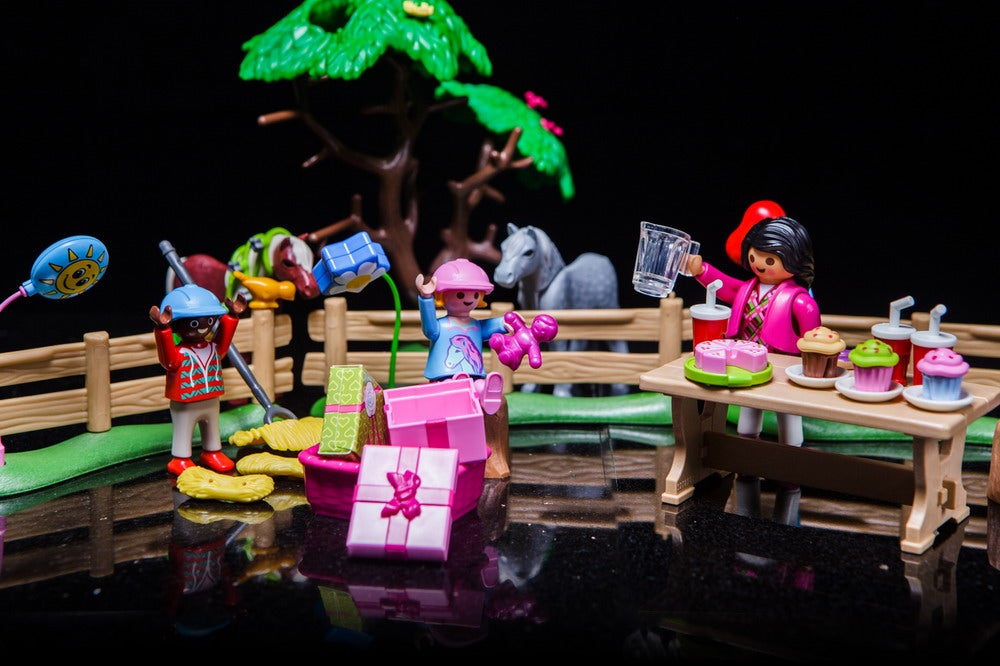 My next favorite set is the birthday party. You get a tree, a section of fence, and a ton of birthday party acoutremon. There are balloons, presents, cupcakes, donuts, a (cheesecake?), drinks, a pitcher, tiny plates… but I really like the gift that opens up and reveals a small doll. Kids love opening other kids' presents, including their playmo people's. You also get a hedgehog and a couple of squirrels.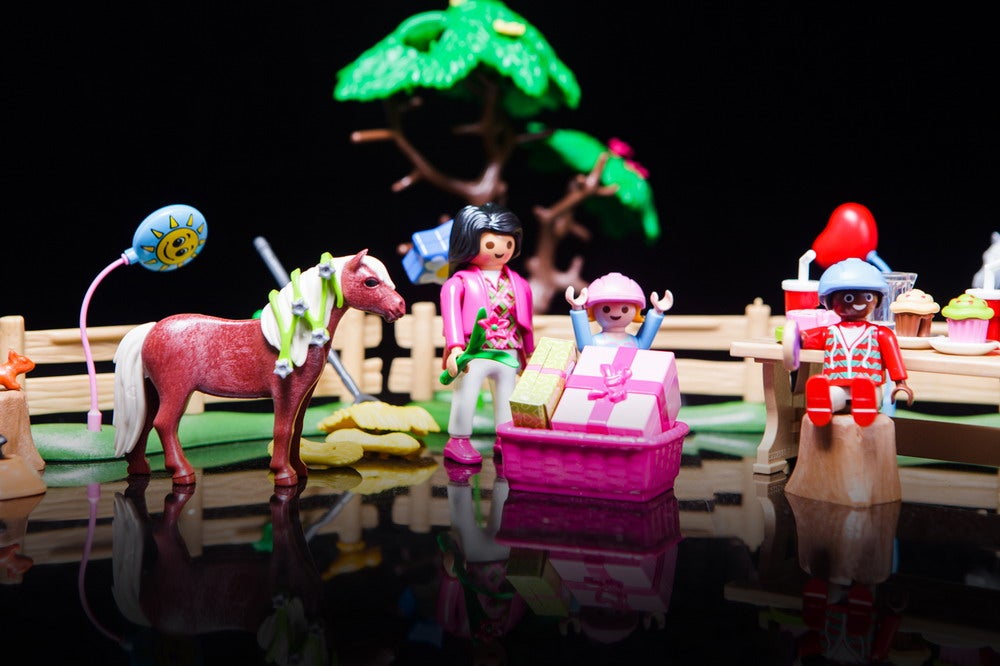 I also like that this set comes with the most decorated pony that has stars or bells in its mane. When you book a birthday party at the Playmobil Ranch, they do it up for the occasion.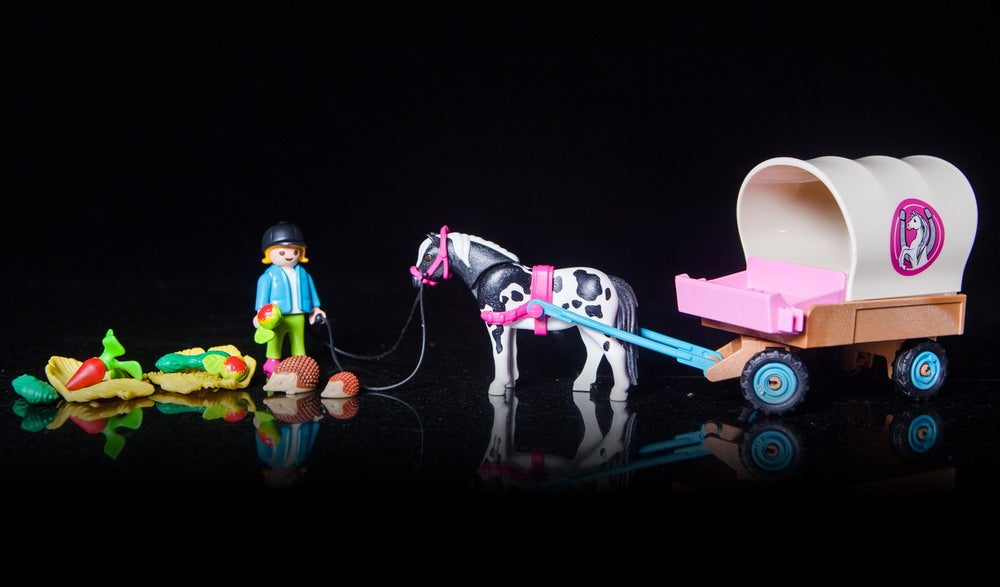 My niece loved this miniature covered wagon playset. I have a "full-sized" covered wagon that came with my settler Playmobil, but this one is miniature and intended for Playmobil kids to ride. Luckily the young driver comes with a removable helmet. Safety first. She comes with a collection of veggies she's either bringing to the farmer's market, or stocked up to feed her pony. I also like the tiny hedgehog and baby.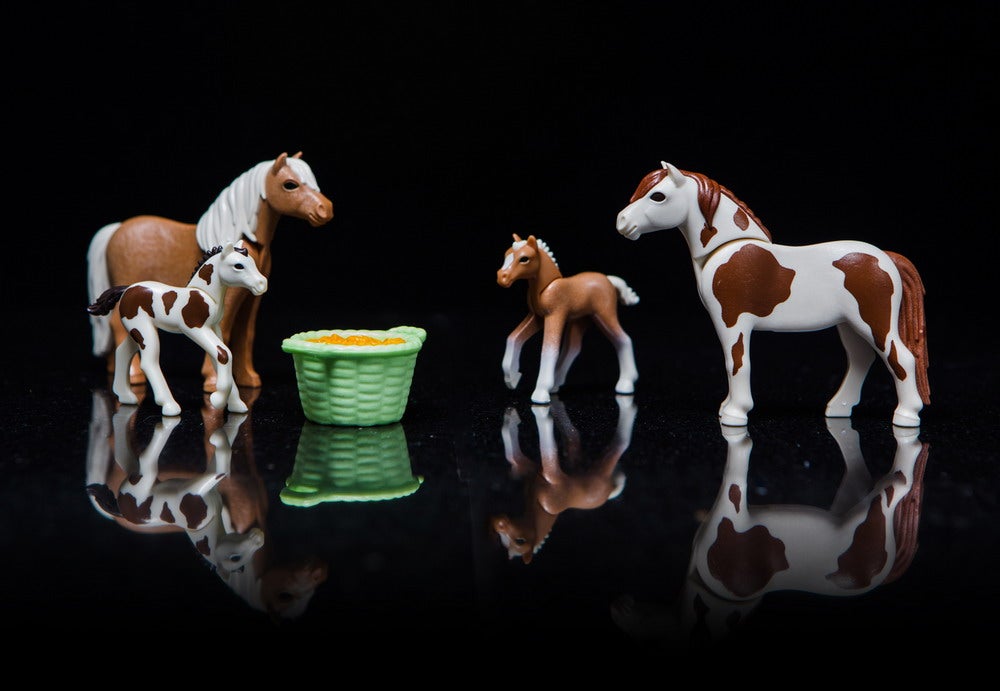 There are also two blister packs that come in this theme featuring just ponies. One set features 3 show ponies, including the variety of bridles, and the other features two adults, two babies, and some food for them to snack on. I always like the options that you can start small with a set, and expand if your kid can't get enough. Or you can start big and expand on their adventures.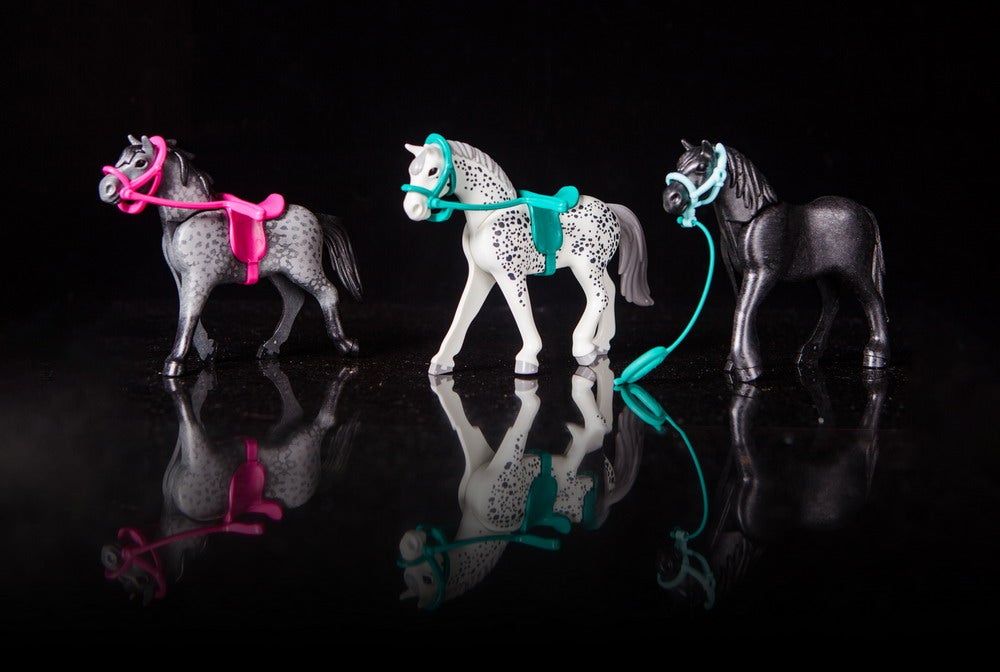 These Riding Lesson Playmobil sets are available now. They're packed with accessories and tons of stories and adventures for your kids to play out. Also if you're a fan of collecting horses, this is a fantastic theme to add more to your stable.
-Review and Photos By Andy Jones
-Review Samples Courtesy of Playmobil
---