If you've been awake and aware these past few years, you're surely familiar with the juggernaut that is Disney+, definitely one of the more successful streaming services. Its popularity is due in no small part to its massive and ever-growing library of Marvel content, most specifically in the Marvel Cinematic Universe. And now, you can take the cool heroes, evil villains and everything in between from the recent series to the tabletop and play with them in your HeroClix games with the upcoming WizKids Games Marvel HeroClix Marvel Studios Disney+ expansion! This latest Marvel set captures the larger than life characters from WandaVision, The Falcon and The Winter Soldier, Loki, and What If…? And if you're familiar with those shows, you know you're in for some interesting and exciting figures. The expansion brings fully 60 brand new figures along with special objects, and more. Today we'll be cracking open a Marvel Studios Disney+ brick of boosters and taking a look at the accompanying Marvel Studios' What If…?" Miniatures Game, Play At Home Kit, and Dice & Token Pack.
Spoiler warning for the Disney+ shows WandaVision, The Falcon and The Winter Soldier, Loki, and What If…?!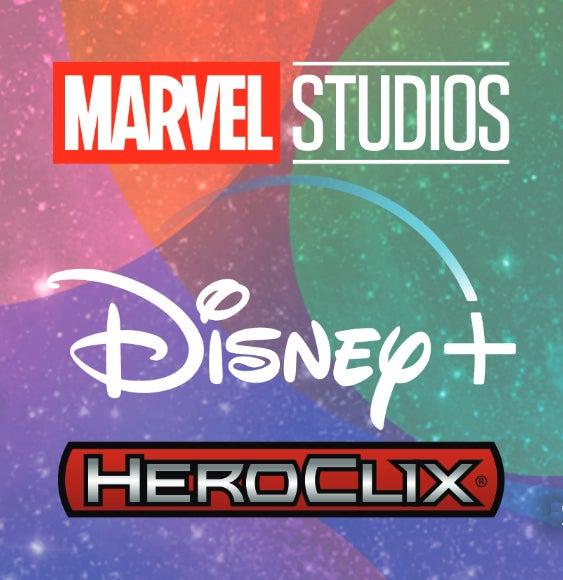 I've been really impressed with the modern incarnation of HeroClix starter sets from WizKids, now joined by the Marvel Studios' What If…? Miniatures Game. Bigger and beefier than the previous style, the Miniatures Game comes to you in a huge (and heavy!) box jammed full of exciting content, and not just for new players. That box is heavily branded with the What If…? cartoon style, a background of crystals (the walls between realities) in many colors with the mighty Watcher and Captain Carter leaping from the front panel. Other than the title and logo, the front is dominated by a big cutout through which you can see the ten included figures in all their glory. The back of the box has a plethora of information about the game, the contents in the set, and more with a list, a visual of a sample game, and 3D renders of the minis.
If you skipped over the contents list on the back of the box, here's what you'll find inside. First up is a big plastic tray holding the ten figures as well as the themed two d6s. In this case they're red with silver pips and a Watcher logo on the 6 side – note that they're actually different from the ones in the Dice & Token Pack (see below)! You'll be learning how to play HeroClix in no time with figures of the Watcher, Captain Carter, T'Challa Star-Lord, Dr. Strange Supreme, Gamora, Daughter Of, Post-Apocalyptic Black Widow, Party Thor, Killmonger, HYDRA Stomper, and Zombie Captain America, all based on their appearances in the animated series. As usual, these figures share sculpts with figures in the main Disney+ booster set, though they have different dials. Each Miniatures Game figure has two separate sections on its dial that correspond to different cards; there's a very basic 30 point "beginner" version and a slightly more complex and powerful 40 point "veteran" version. The "A"s have no special powers or traits (though two have Team Abilities) while the "B"s have at most one special power or trait so even there you don't have too much to worry about. I love this format for teaching new players; they can easily pick up the handful of powers on A dials and then with practice move up to the Bs and jump into the full game from there! And while it's unlikely a veteran player will have much use for the starter dials it is possible if they're looking for a super low point version of a character, and the veteran dials have some interesting utility.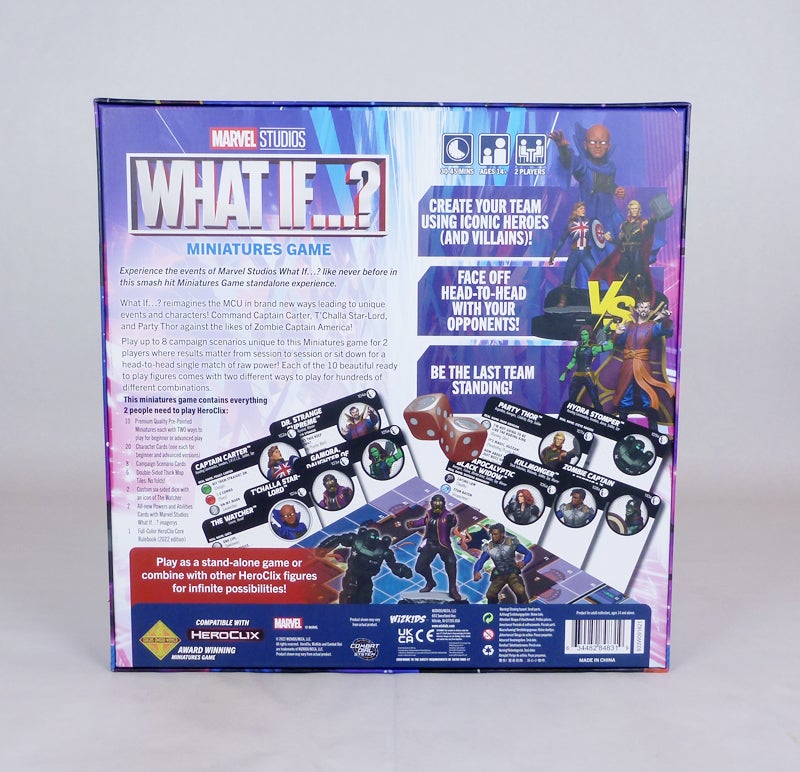 While the full Disney+ expansion set covers multiple TV shows, I think WizKids made a really smart choice in making this Miniatures Game focused entirely on What If. The figures are quite dynamic and look great, and even if you haven't seen the show, they capture the imagination with the alternative takes on familiar faces. The characters are mostly "good guys" (sort of), the team put together by the Watcher to stop Ultron from ravaging all realities, along with Steve Rogers' HYDRA Stomper and Zombie Captain America thrown in for good measure. With that in mind new players may find some extra fun in getting different versions of characters they've seen before, some with slightly different ability sets. The models are great physical representations of the characters in the show with spot on sculpts, poses, and paint applications from the Watcher in his iconic reaching stance to Party Thor cockily brandishing Mjolnir, Captain Carter heroically standing with her shield, Gamora reaching behind her back for her sword, and more. The HYDRA Stomper is gigantic, Zombie Captain America gruesome, and Killmonger just looks sweet with a nice likeness even at that scale.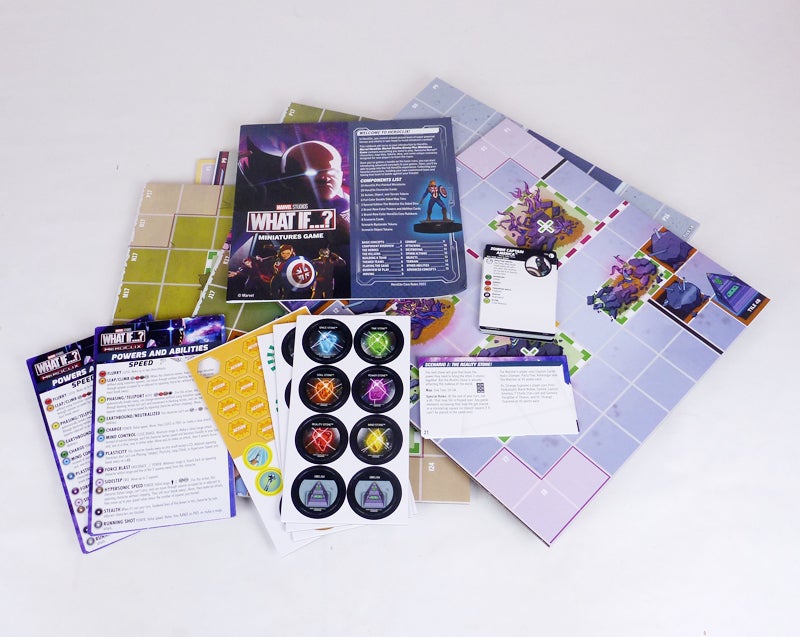 The figures, of course, are just a small component in the Miniatures Game. You've got a What If-themed Core Rule Book and two copies of the Powers and Abilities Card (PAC) to learn how to play HeroClix and for reference. You can always download or check these documents on the HeroClix website, but it's super handy to have physical copies and you can even theme your collection with these unique versions. Also on board are all of the tokens you need to play the game, including action tokens for marking who has acted, terrain effects like Debris, Smoke, and Barrier tokens, and a bunch of light objects that characters can pick up and use in attacks. Included Scenario Cards give new and veteran players new ways of enjoying the game with What If-inspired storylines and battles, and supporting these are even more tokens. The specific game settings, build rules, win conditions, and more help guide new players through increasing complexities and difficulties.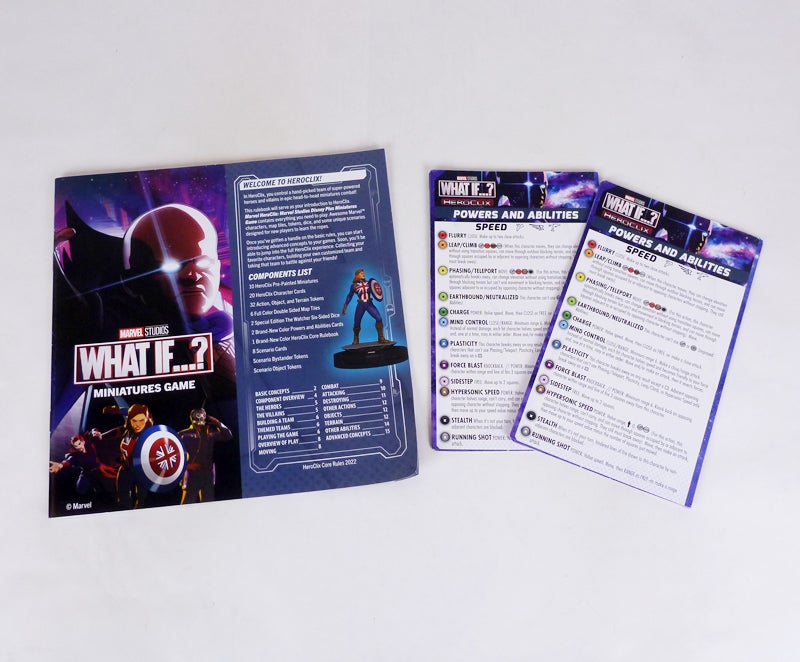 If you've never played HeroClix before, you should! It's a fun, fast-paced game of miniature combat featuring tons of superheroes and villains but also various licenses from Teenage Mutant Ninja Turtles to WWE and so many more. Each figure has an integrated combat dial in its base showing you its stats (Movement, Attack, Defense, and Damage), which will change as it takes damage or heals. Different colored blocks represent Powers, which are explained on the PAC. As standard a figure can move or attack on your turn; powers open up a world of special abilities like Charge (move and make a close attack), Running Shot (move and make a ranged attack), Toughness (reduce damage taken by 1), Outwit (turn off an enemy figure's power), and many, many more. I guarantee you'll have a great time learning the powers of your favorite figures and then building teams based off of who can do what.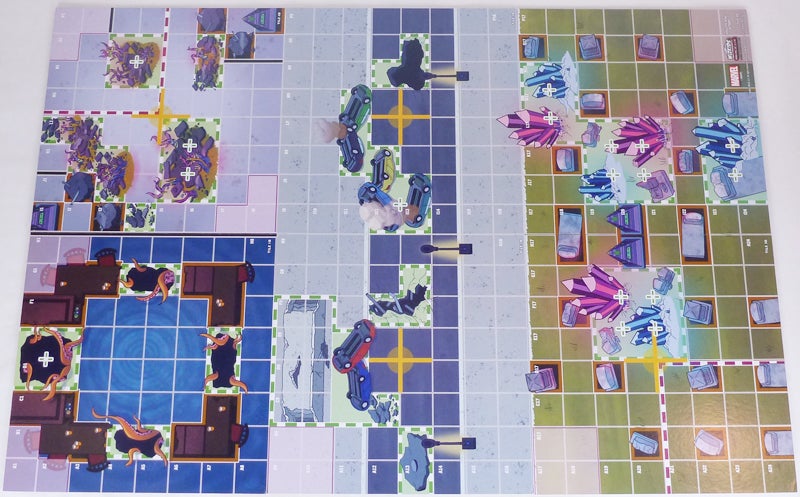 Last but not least, these Miniatures Games bring you exclusive maps on double-sided heavy duty cardboard tiles. There are six tiles per map, and you'll find location codes on the squares so you can set them up quickly, or for use keeping track of the action in remote games with players in other locations. One side is the everyday Downtown indoor/outdoor map, a battlefield that takes on a whole new character when you flip the board to encounter the mind-blasting Apocalyptic Avenue! Both feature a nice variety of terrain types so you can learn those rules as you're learning how to play. And again, these maps are another element that will appeal to veteran players, giving them more maps in this new sturdier format.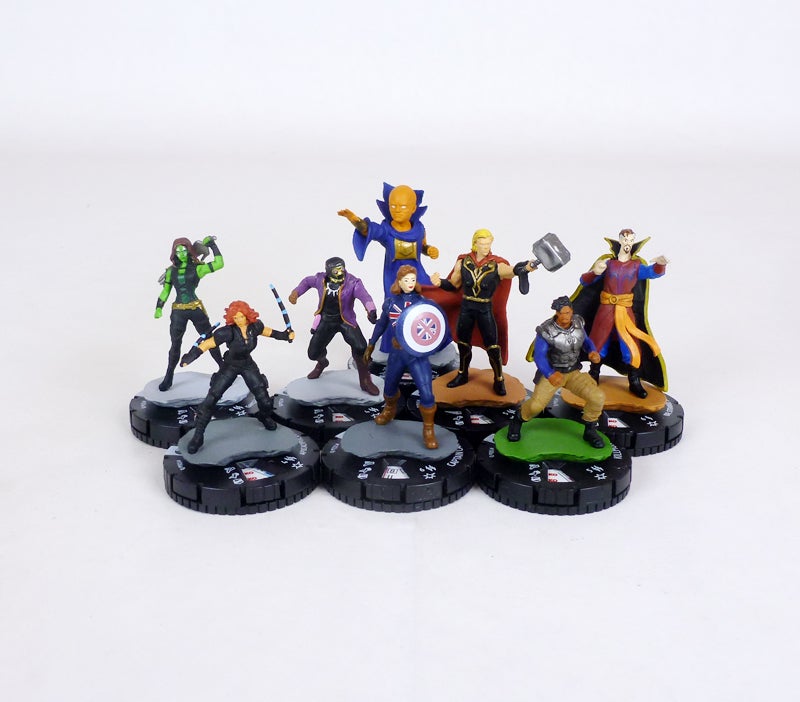 I haven't met a HeroClix Miniatures Game I haven't like, and What If? here continues that trend. I wish I had such a fun and immersive product back when I was first learning the game! New players will love this box and get a solid ten figures, all the stuff they need to play, two HeroClix maps, the super fun Scenario Cards for different ways of playing, and more. There's even plenty of fun to be found here for veteran players!
Moving on, let's get to the main event. A new expansion is all about the five-figure booster, and we've got a brick of 10 of them to bust open today. In each booster you'll find at least one common (most often two), and at least a rare or something potentially rarer (super rare or chase). The Marvel Studios' Disney+ HeroClix booster boxes themselves are reminiscent of the Miniatures Game with the same background swirl of colors and Captain Carter about to leap off the front cover. The sides of the box show off the different shows comprising the set with a few examples of the characters that come from them: Loki (Mobius, Loki, alligator Loki), WandaVision (the Scarlet Witch, Vision, Agnes), the Falcon and the Winter Soldier (Captain America, Winter Soldier, Baron Zemo), and What If…? (Captain Carter, T'Challa Star-Lord, Dr. Strange Supreme). Finally, the back panel shows of one of the set's wild chase figures (Ultron Infinity) and gives you some HeroClix info.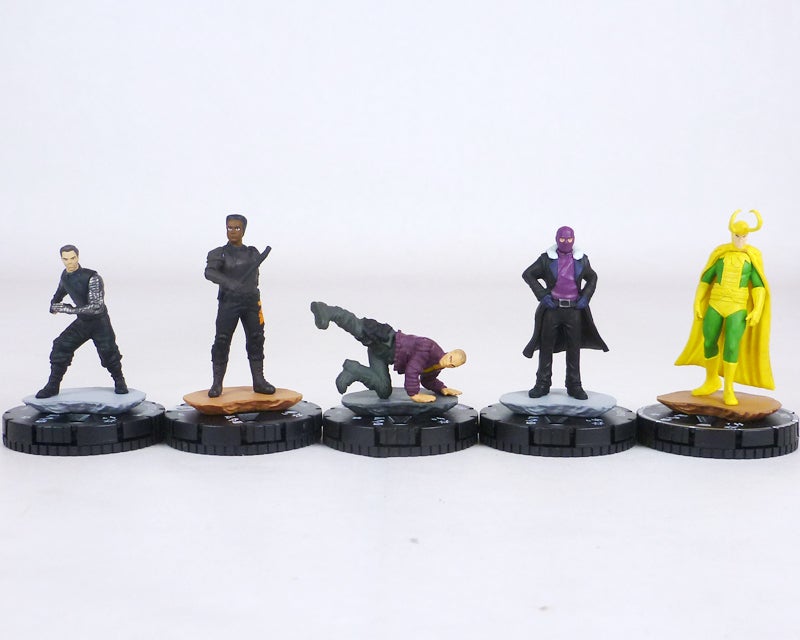 Booster 1
006 Winter Soldier
011 Hunter B-15
012 Batroc
028 Baron Zemo
035 Loki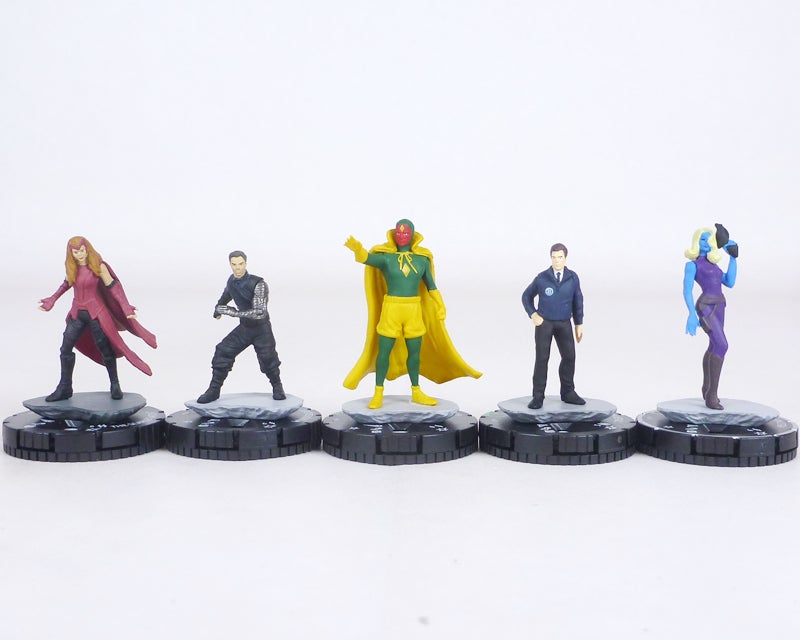 Booster 2
003 The Scarlet Witch
006 Winter Soldier
021 Vision
027 Tyler Hayward
034 Heist Nebula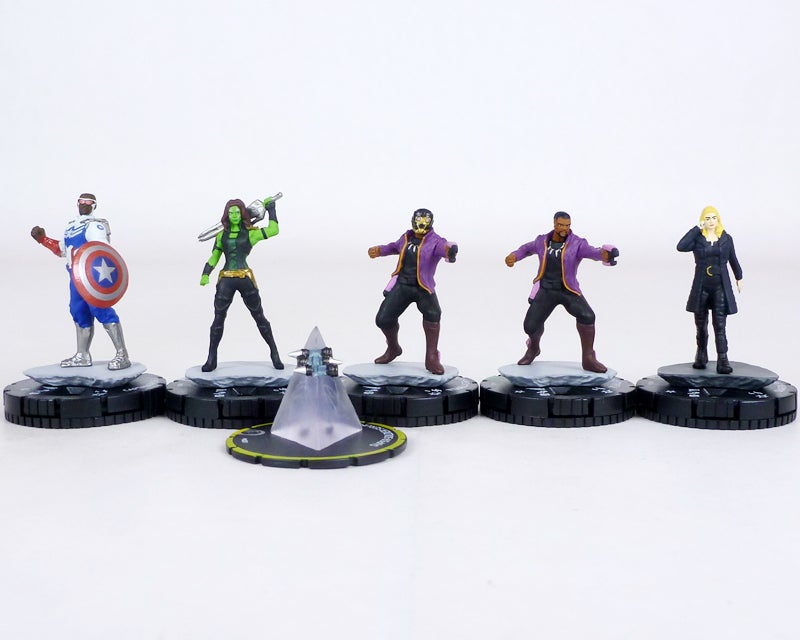 Booster 3
005 Captain America
010 Gamora, Daughter of Thanos
013 T'Challa Star-Lord
025 T'Challa Star-Lord
031a Sharon Carter
s001 Super-Soldier Serum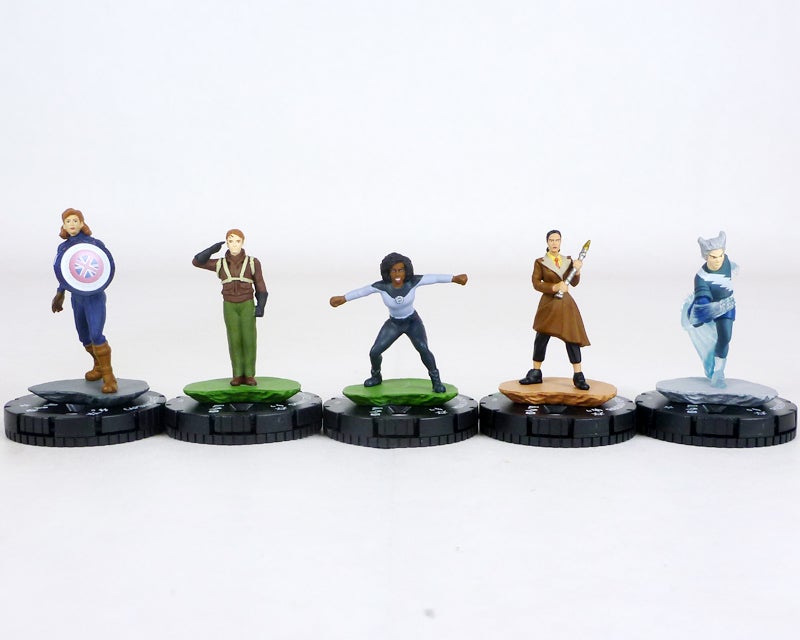 Booster 4
001 Captain Carter
002 Skinny Steve Rogers
014 Monica Rambeau
020 Ravonna Renslayer
038 Pietro Maximoff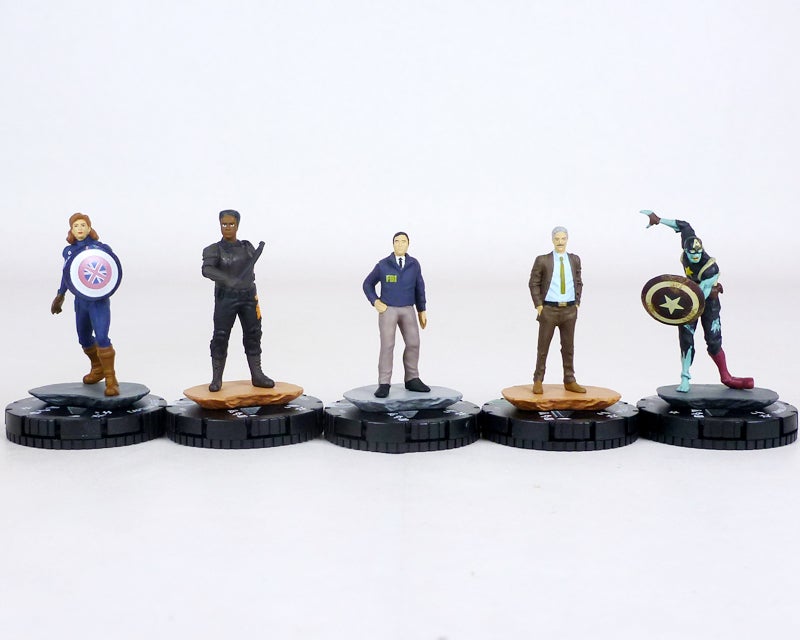 Booster 5
001 Captain Carter
011 Hunter B-15
015 Jimmy Woo
019 Mobius M. Mobius
032 Zombie Captain America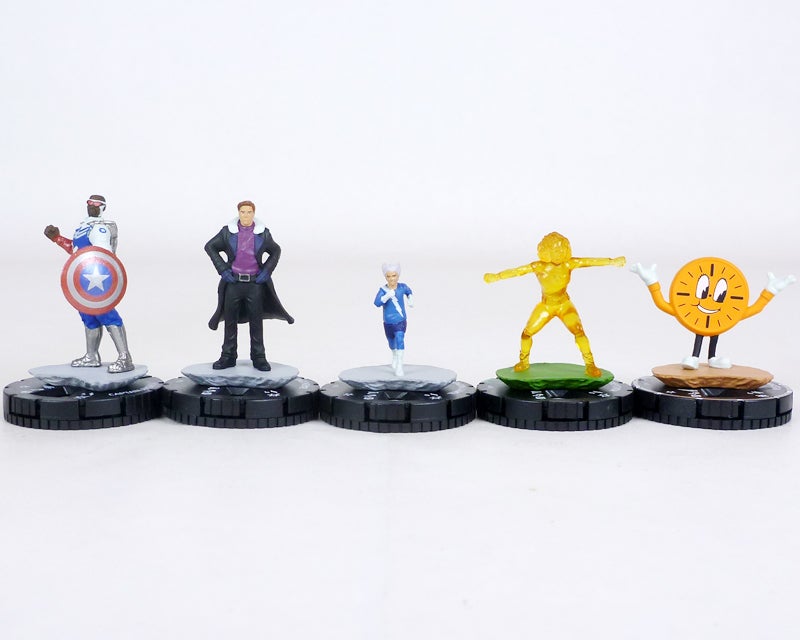 Booster 6
005 Captain America
016 Baron Zemo
023 Tommy Maximoff
026 Monica Rambeau
029 Miss Minutes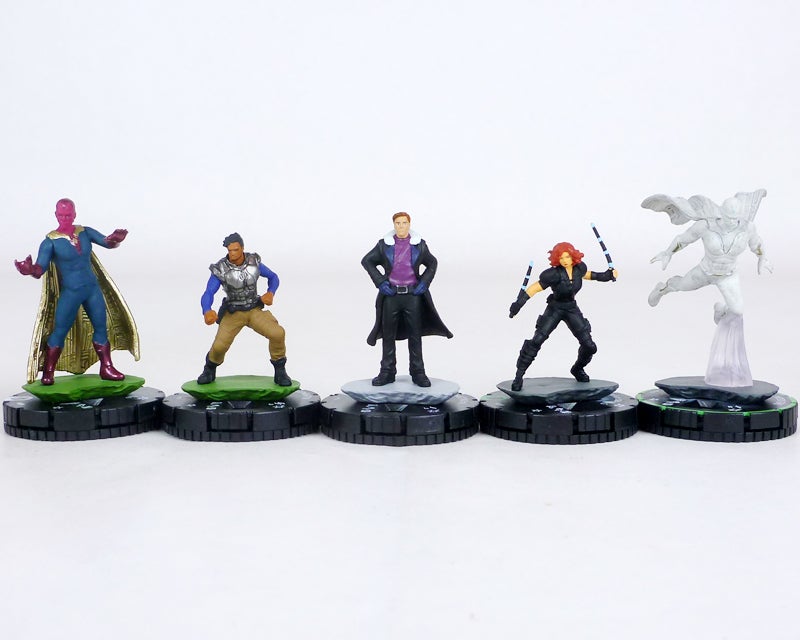 Booster 7
004 Vision
009 Killmonger
016 Baron Zemo
017 Post-Apocalyptic Black Widow
043b The Vision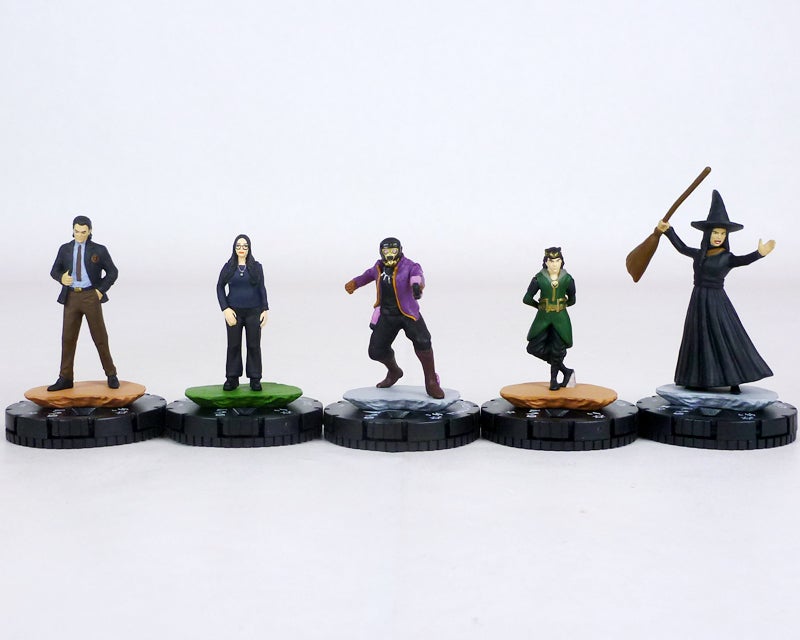 Booster 8
007 Loki
008 Darcy Lewis
013 T'Challa Star-Lord
024 Kid Loki
042 Agnes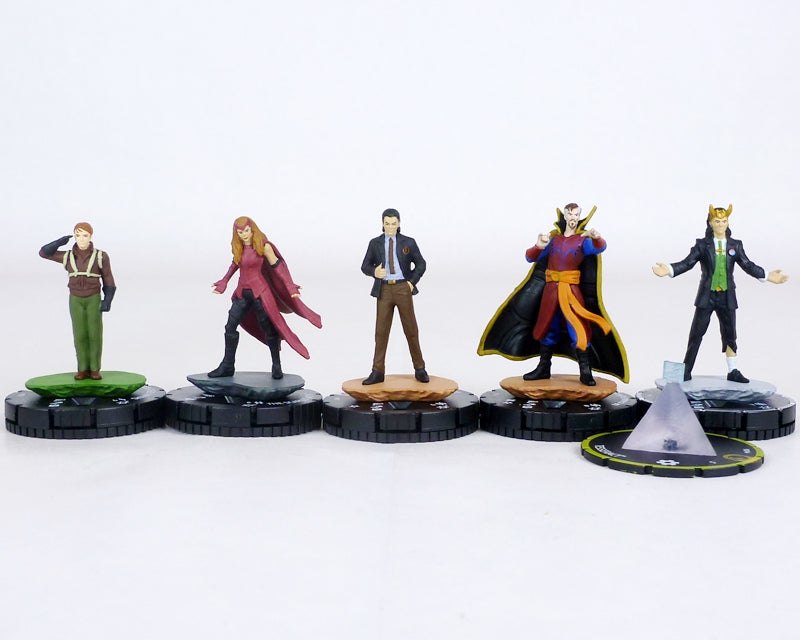 Booster 9
002 Skinny Steve Rogers
003 The Scarlet Witch
007 Loki
018 Dr. Strange Supreme
047 Loki
s006 Tesseract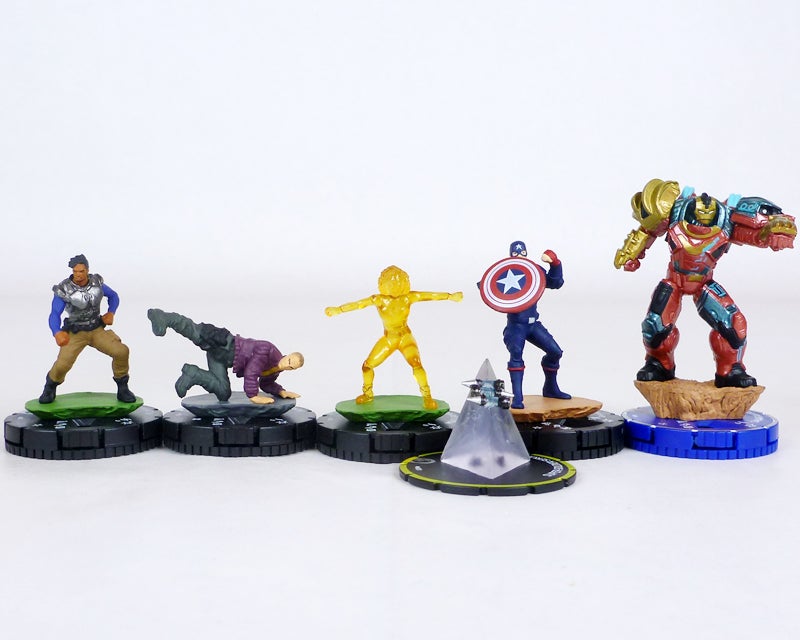 Booster 10
009 Killmonger
012 Batroc
026 Monica Rambeau
037a John Walker Captain America
054 Sakaarian Iron Man
s001 Super-Soldier Serum
Here's the full breakdown of the figures in this brick (your results will vary of course):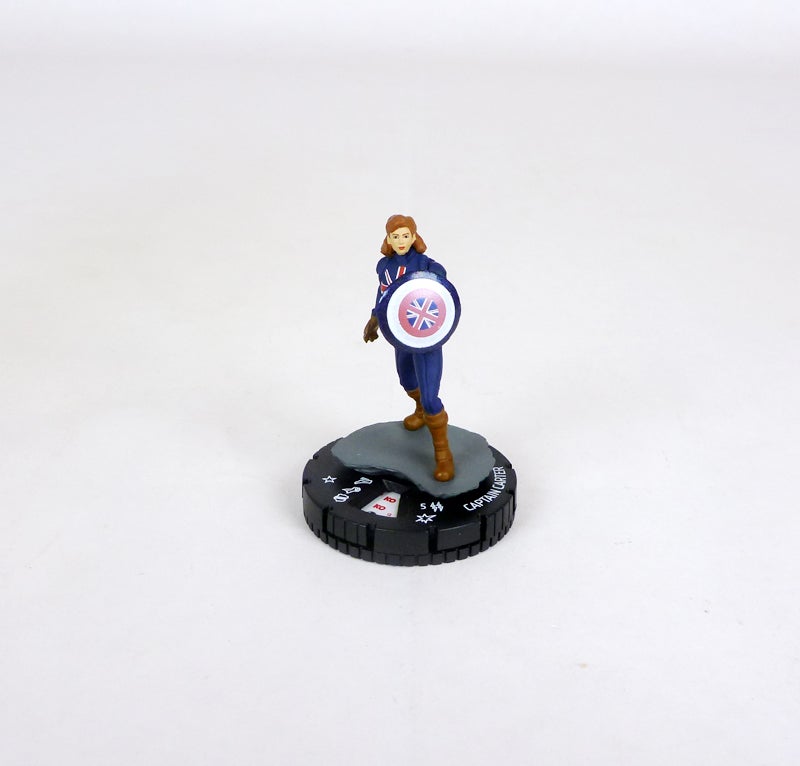 COMMONS (including duplicates)
001 Captain Carter
002 Skinny Steve Rogers
003 The Scarlet Witch
004 Vision
005 Captain America
006 Winter Soldier
007 Loki
008 Darcy Lewis
009 Killmonger
010 Gamora, Daughter of Thanos
011 Hunter B-15
012 Batroc
013 T'Challa Star-Lord
014 Monica Rambeau
015 Jimmy Woo
016 Baron Zemo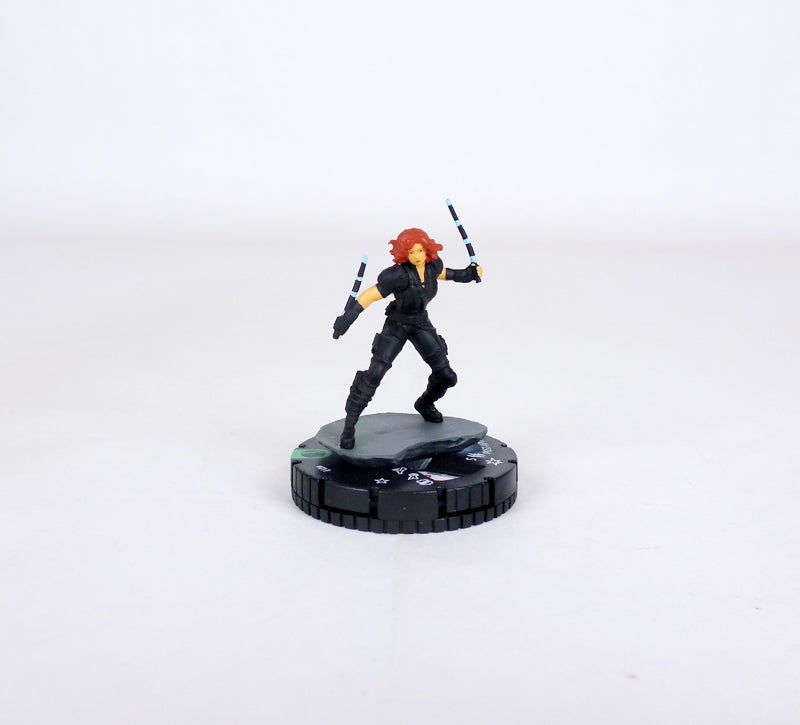 UNCOMMONS (including duplicates)
017 Post-Apocalyptic Black Widow
018 Dr. Strange Supreme
019 Mobius M. Mobius
020 Ravonna Renslayer
021 Vision
023 Tommy Maximoff
024 Kid Loki
025 T'Challa Star-Lord
026 Monica Rambeau
027 Tyler Hayward
028 Baron Zemo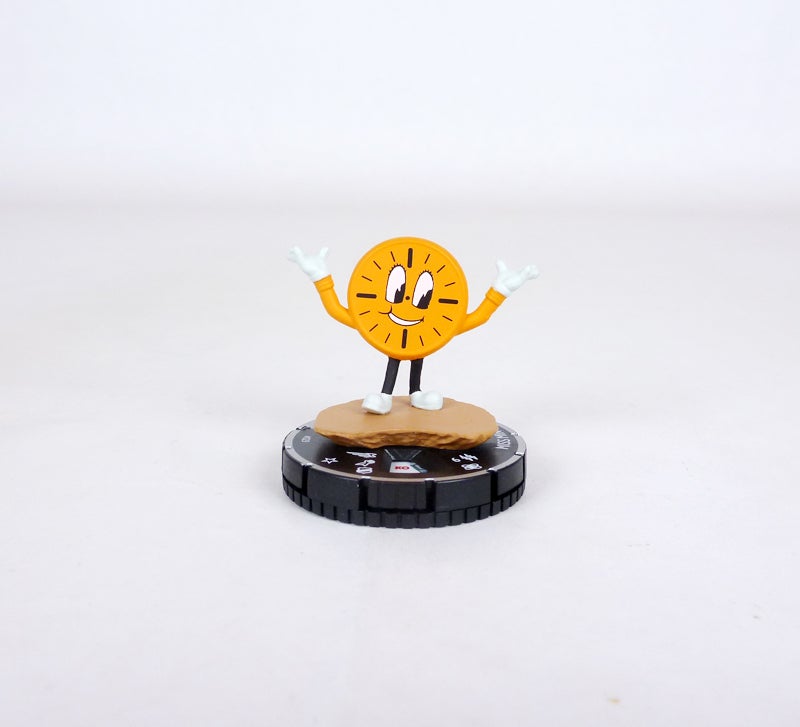 RARES
029 Miss Minutes
031a Sharon Carter
032 Zombie Captain America
034 Heist Nebula
035 Loki
037a John Walker Captain America
038 Pietro Maximoff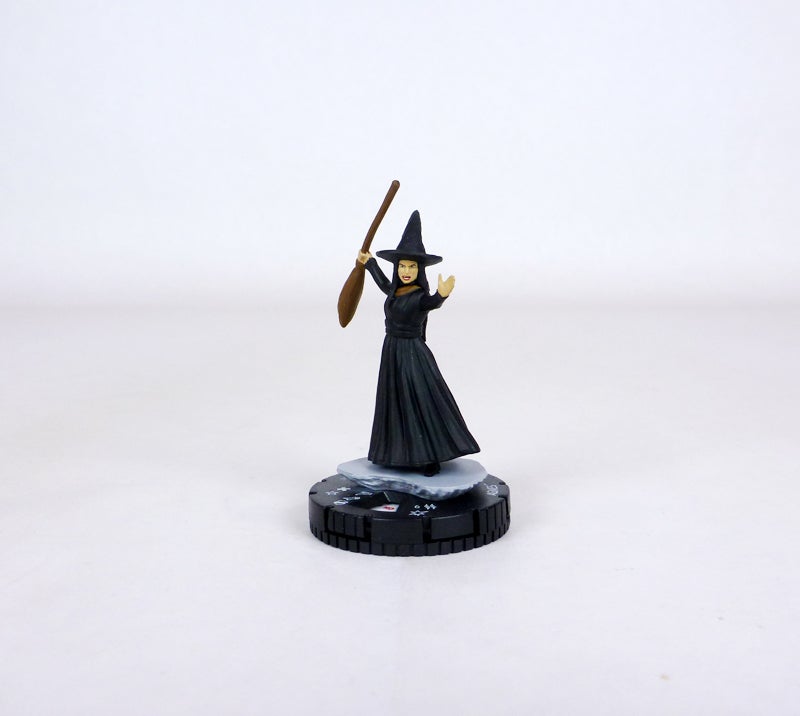 SUPER RARES
042 Agnes
043b The Vision
047 Loki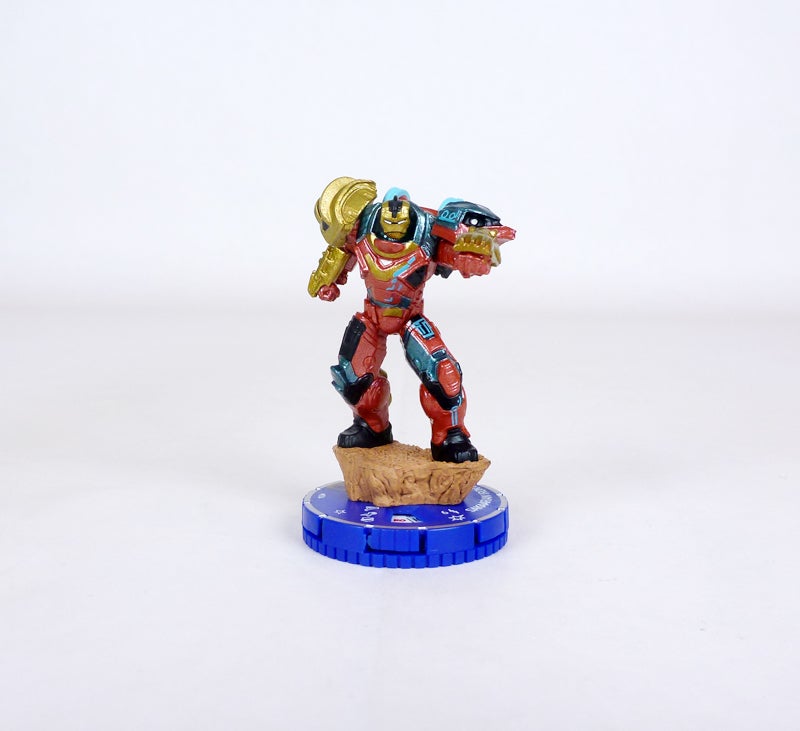 CHASE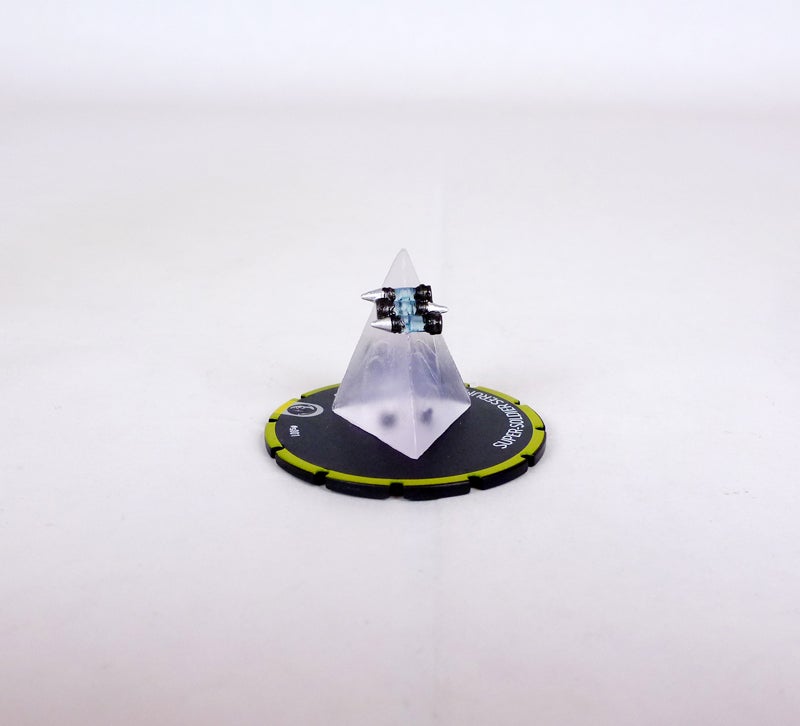 SPECIAL OBJECTS
2x s001 Super-Soldier Serum
s006 Tesseract
With our list in hand, we can check the overall collation of our pulls. We got at least one of the set's commons, 11 of the possible 12 uncommons (missed it by one!), seven of the 12 rares, three super rares (one of which is a Prime) out of 12, and one of the set's eight chase figures. We also pulled three Equipment Objects, two unique ones out of the eight in the set. Overall I'm pretty pleased and feel like I have a solid start to the collection, though getting a double of an uncommon and not a full set of that rarity is a bummer. As always, your results will vary.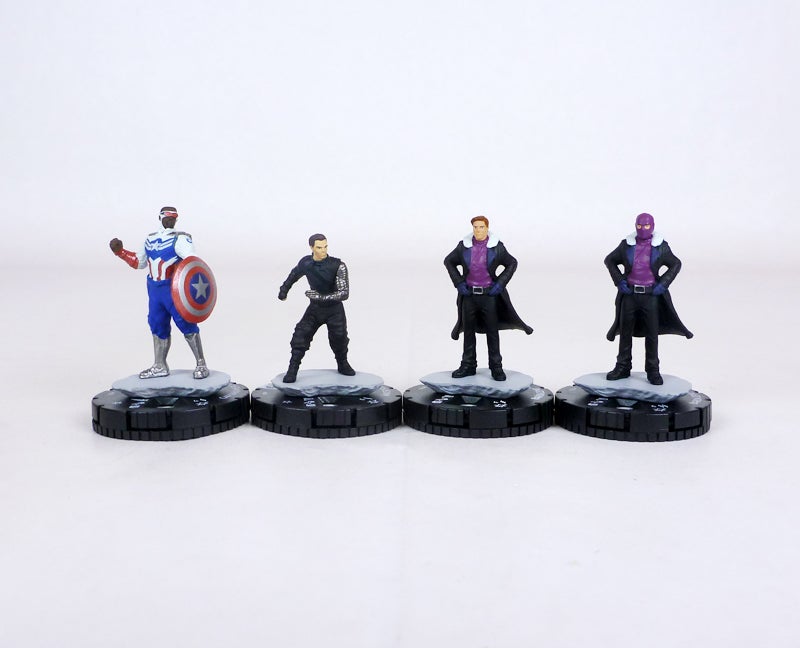 Now it's time to dive into each of the rarity levels and really see what's happening there. The commons always set the stage for an expansion, and it's often interesting to try to sort the figures there into different, meaningful categories. It's probably most useful to look at the Disney+ characters according to the shows from which they hail, so we'll go with that. What If…? kicks things off at this level with the heroic duo of Captain Carter and Skinny Steve Rogers, treacherous Killmonger, ultimate warrior Gamora, Daughter of Thanos, and T'Challa Star-Lord who just looks awesome in pink and purple. WandaVision ties the cartoon with the most figures among the commons with essentially MCU standard versions of The Scarlet Witch and Vision, geeks like us Darcy Lewis and Jimmy Woo, and burgeoning superhero Monica Rambeau. Both headliners of the Falcon and the Winter Soldier are present with Sam Wilson Captain America and Winter Soldier, and they bring along their erstwhile "ally" Baron Zemo (unmasked) and the kicking criminal Batroc. Loki resists anything "common," and so the only characters from that show here are the Variant Loki himself and one of the agents on his tail Hunter B-15.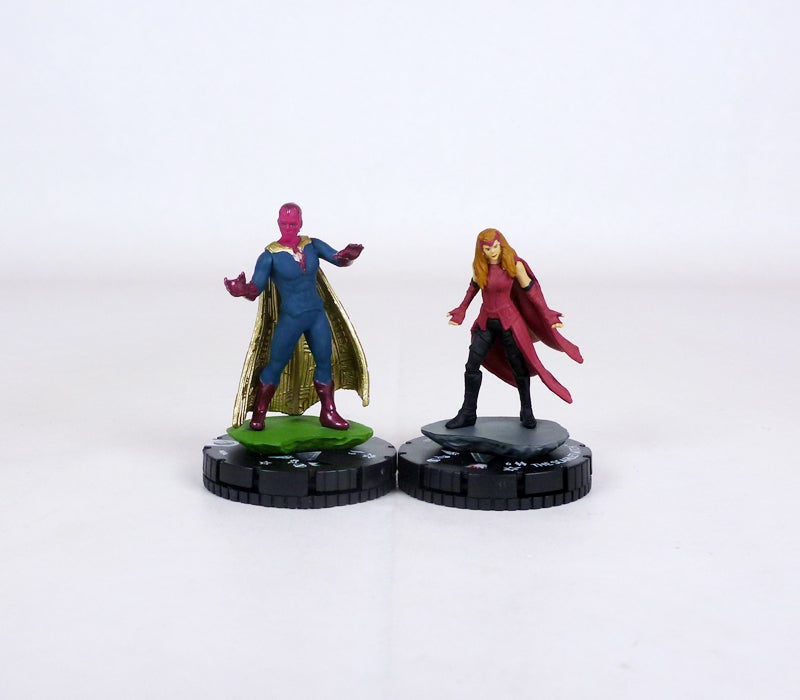 While I am missing one figure from the uncommons (Scarlet Witch in her Halloween costume), it's interesting to see the distribution across the four shows. Even without that other Wanda, WandaVision is in the lead here with the quartet of Halloween Vision and the little speedster Tommy Maximoff plus a powered-up Monica Rambeau and that jerk Tyler Hayward. The animated series and Loki are tied with three figures apiece: the rough and tough Post-Apocalyptic Black Widow, mystical master Dr. Strange Supreme, and unmasked T'Challa Star-Lord on the one side, and Owen Wilson's Mobius M. Mobius, big boss Ravonna Renslayer, and Kid Loki (because you have to have at least one Loki in every rarity level) on the other. The Falcon and the Winter Soldier drew the short straw here with only one entrant, the masked version of Baron Zemo.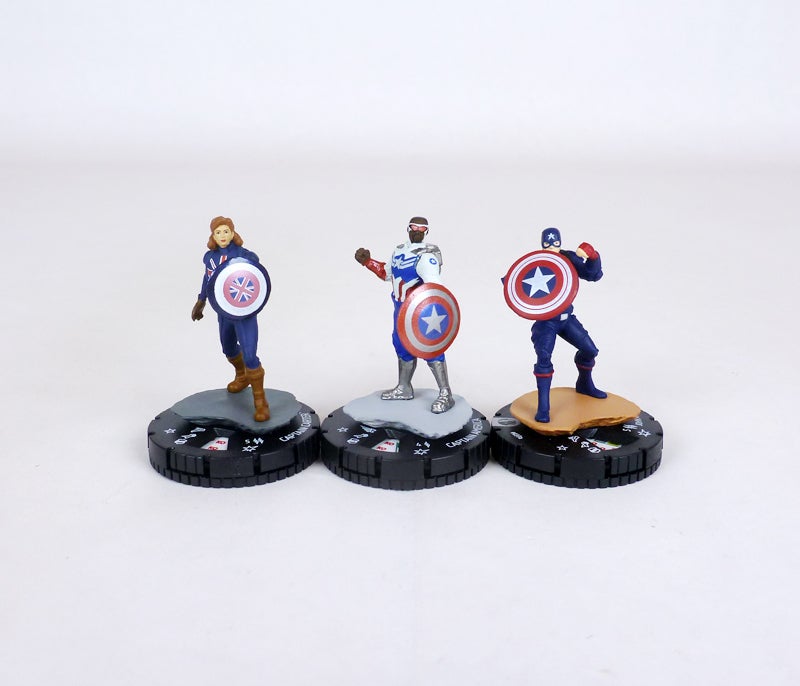 As we get into our pulls in the higher rarity levels, keep in mind that we're looking at just a fraction of the available figures. In the rares we got a really nice distribution of characters! Let's start with Loki and, you guessed it, another version of Loki! This time it's the classic, comic-inspired Richard E. Grant Loki, who's joined by the TVA's mascot/agent Miss Minutes. The enigmatic former S.H.I.E.L.D. agent Sharon Carter and John Walker Captain America (brief was his rein) represent the Falcon and the Winter Soldier, and it's interesting to note that they're both standard versions with Primes Power Broker and U.S. Agent out there too. From What If…? comes the shambling horror of Zombie Captain America and the charismatic Heist Nebula, while our sole WandaVision rare is Ralph Bohner, aka Pietro Maximoff.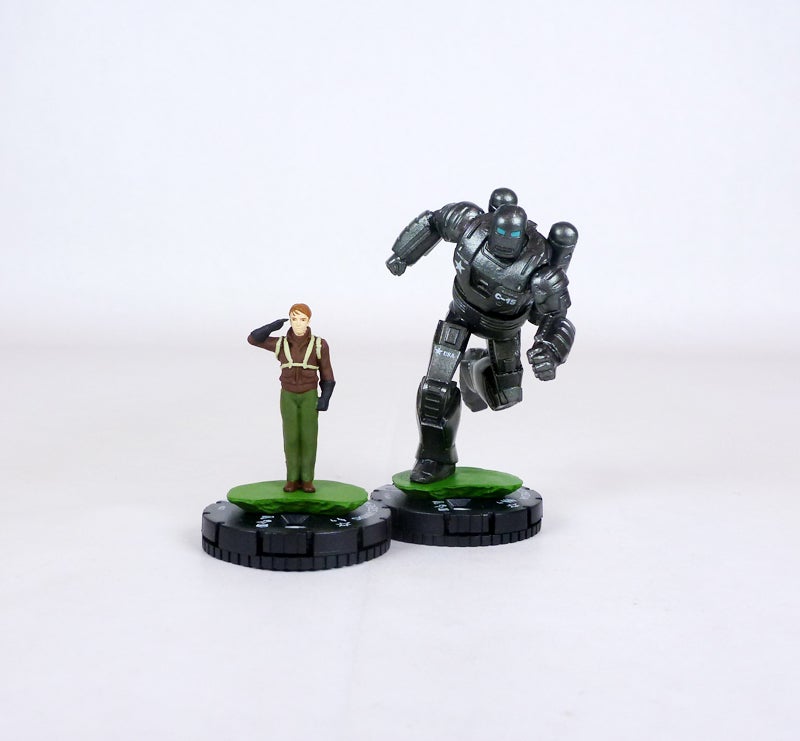 Among this brick's most rare figures we find yet another Loki! The very official "President" Loki is joined by two WandaVision "bad guys" with Halloween Agnes dressed as a witch and the white version of the Vision (a Prime!) made famous in the "Ship of Theseus" scene. Last but certainly not least is our chase pull, the Sakaarian Iron Man from What If…? that looks incredible in miniature form even if it didn't have much screen time.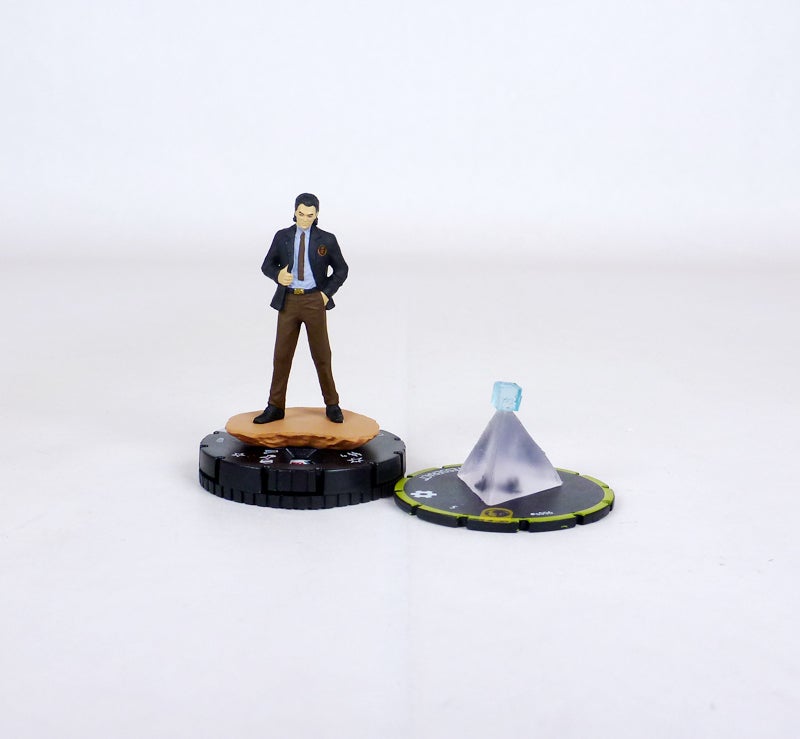 Many HeroClix sets include a handful of figures that come with secondary elements, objects or bystanders, etc. The Disney+ expansion returns to the era of multitudes of equipment objects; many figures have access to them via traits, and many figures come with them in the pack. For example, all of the Captains America can equip their various shields as equipment, etc. In our pulls we found two sets of the Super-Soldier Serum (in boosters with Sharon Carter and John Walker Captain America) and one Tesseract with President Loki.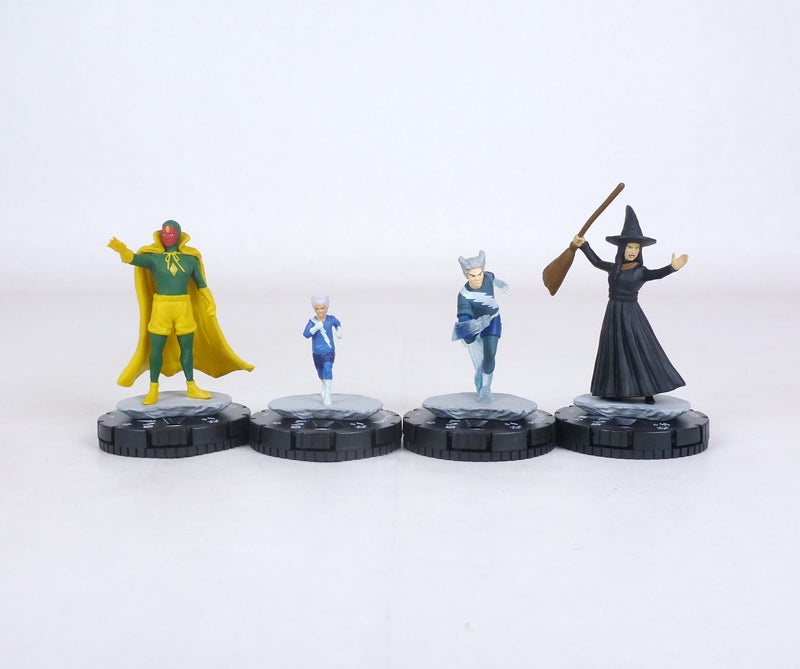 Taking a quick look through the character cards from our pulls we can see some interesting game mechanics, a nice mix of recent popular and fun features. As mentioned above there are quite a few figures that can, for a small points increase, equip objects to start out the game; these include shields, Super-Soldier Serum, Cloak of Levitation, Darkhold, Redwing, etc. It's important to note too that not every character with such a trait actually comes with its associated object; you'll need to hunt down extra Tesseracts for all your Lokis if you want to equip them such. There's a smattering of Improved abilities, as well as a good amount of Team Abilities in play here, and there are some really fun traits shared among themed figures like the WandaVision "All-New Halloween Spooktacular!" Mission Points also make a return with figures like Miss Minutes and Heist Nebula who can get to alternative win conditions.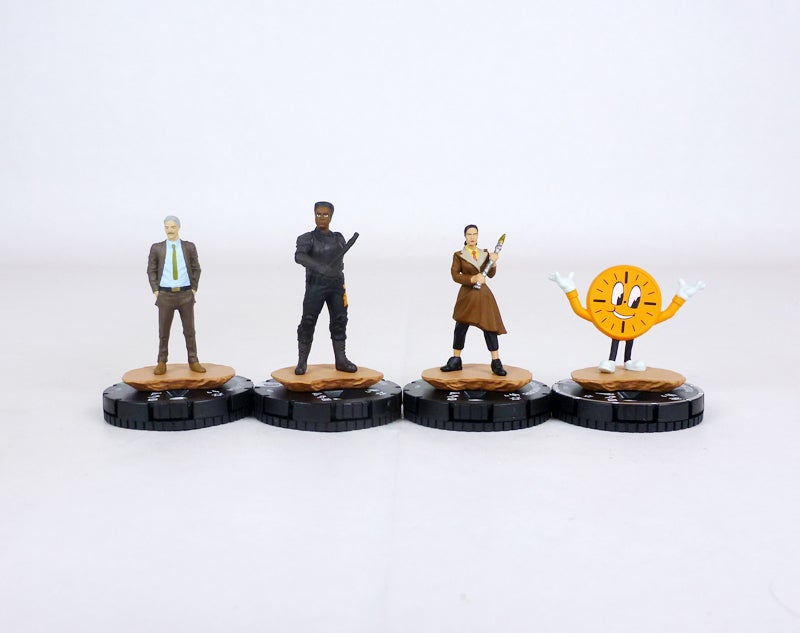 I invite anyone even slightly interested in this HeroClix set to check out my extensive photos throughout this review and in a gallery at the bottom. Overall, I think the figures look phenomenal! There's a really nice variety of models ranging from the darker tone of many of the Falcon and the Winter Soldier people to the zaniness of the What If…? characters, and even the Halloween costumes of WandaVision. Even regular humans have gotten a huge upgrade in recent years with upgraded sculpts, better face applications, and highly detailed badges and logos on their costumes/uniforms (TVA, FBI, S.H.I.E.L.D., etc.). I really love the What If…? figures in general, which makes sense since I'm a big fan of the show and the character designs. WizKids did a phenomenal job replicating these into plastic down to their likenesses and of course all the bright and contrasting colors even starting at the common Captain Carter! Sculpts also solid as well, even apart from faces, with particularly noteworthy examples including the capes on Vision minis with their circuitry details, Killmonger's intricate armor, and of course the absolutely bonkers Sakaarian Iron Man that's completely covered in asymmetric parts and pieces. Other favorites of mine include Captain America, John Walker, both versions of Monica Rambeau, and both versions of T'Challa (love the pink and purple). Finally, I have to mention the most stunning, most unique figure in the set: Miss Minutes! I kid, but even she looks awesome.
Most of the Marvel Studios' Disney+ figures have been revealed by now, but I think I've got a reveal here with the super rare Prime The Vision!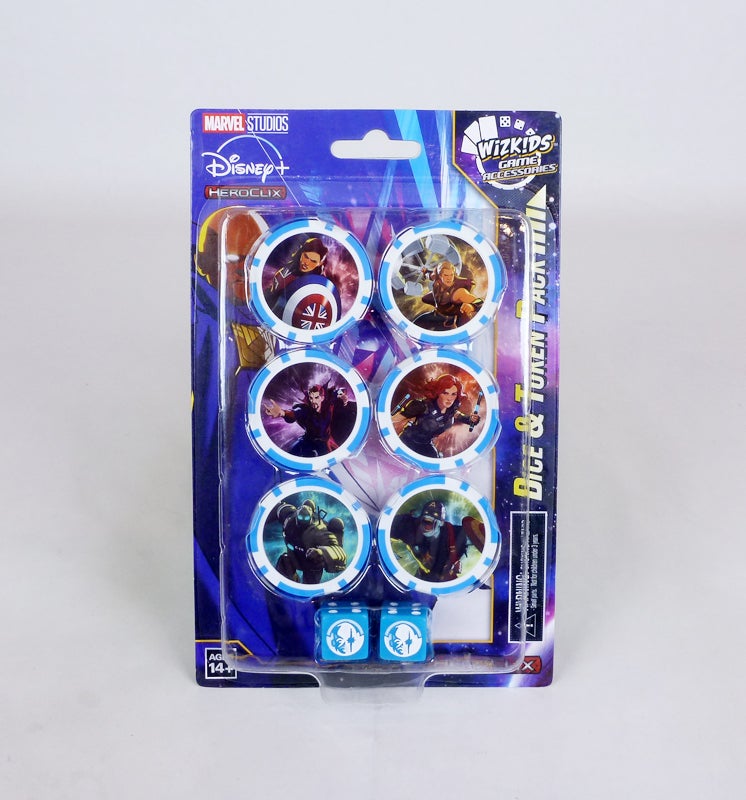 As usual, WizKids has lots more fun for HeroClix fans to dive into alongside the Disney+ booster set and What If…? Miniatures Game. The first of these we'll look at is the always useful Dice & Token Pack. Among my local HeroClix community these are very popular, with players regularly swapping out their action tokens and dice for the latest models. The heavy-duty poker chip-style tokens here are ringed in white and light blue and are all double-sided: Captain Carter/Redwing bystander token, Party Thor/the Watcher, Dr. Strange Supreme/T'Challa Star-Lord, Post-Apocalyptic Black Widow/Loki, HYDRA Stomper/Killmonger, and Zombie Captain America/Mobius M. Mobius. The art is crisp and the characters look great, and thankfully they're not hidden behind any holographic effects like we've seen a couple times before.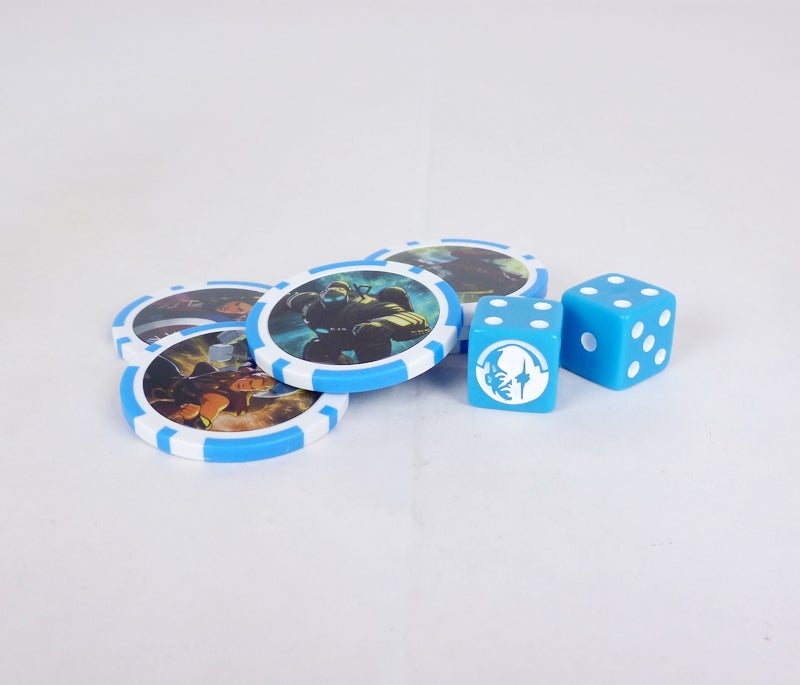 The dice here are matching blue with white pips and the Watcher's face logo on the 6 side. Interestingly this is the same design seen on the dice in the Miniatures Game, but those are red!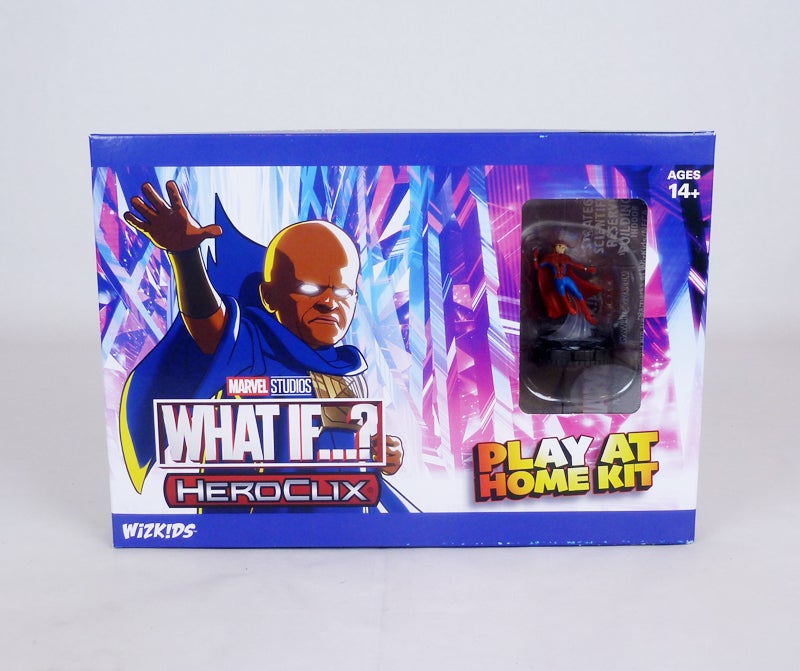 Quite interesting with this set is the latest Play At Home Kit. We've been checking these out since they debuted during the pandemic, and for the last few expansions they've come in plain packaging like any Organized Play kit. It seems like WizKids has really embraced this product, though, as the What If…? Play At Home Kit has its own fancy, detailed box. It's basically the younger sibling of the Miniatures Game box with the Watcher reaching out from it, a window through which you can see the included figure, 3D renders of it, and a description of what's inside on the back panel.
The figure here is none other than Spider-Man from a world taken over by zombies! This is a really fun and accurate character to play with the ability to create bystander tokens of his allies from the episode. The kit also comes with a double-sided map featuring the indoor Strategic Scientific Reserve Building and outdoor Westview battlegrounds.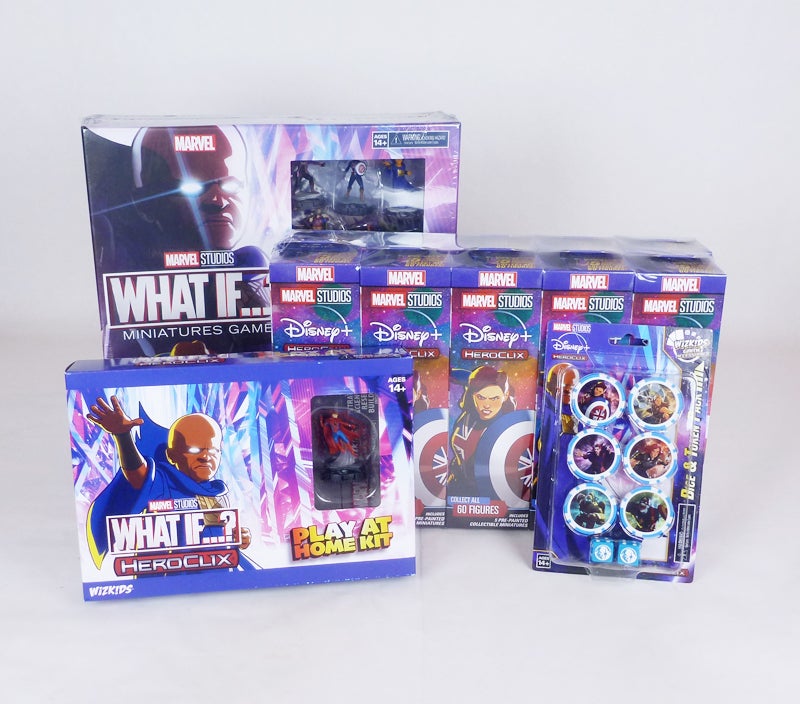 The Marvel HeroClix Marvel Studios' Disney+ booster set and Dice & Token Pack in addition to the What If…? Miniatures Game and Play At Home Kit are coming down the pipeline next month in May, and I think they're going to make a big splash. The figures here are just tons of fun as well as being useful and fun to play, whether you've seen every single Marvel episode on streaming or not. And if you have (like probably most of us)? Then you're going to love checking out all the details on the figures as well as the flavor text and powers on their cards. There are plenty of heroes and villains (and Lokis) for anyone to enjoy, as well as some pretty sweet super rares and chases to make your boosters really exciting. Good luck with your pulls!
Visit HeroClix.com for even more info as well as downloads of rules and maps, and stay tuned to Figures.com as we continue our reviews of new HeroClix! If you don't have access to a local comic book or game store at this time you can also order your HeroClix directly from the WizKids website.
Review and photos by Scott Rubin.
Review samples courtesy of WizKids Games.
BOOSTERS
DICE & TOKEN
MINIATURES GAME
PLAY AT HOME
---