-Review and Photos By Andy Jones
Dinosaurs, mech suits, dinosaurs with robotic armor, this is going to be sweet. Check out playmobil's latest theme, Dinorise, featuring humans teaming up with robotically enhanced robots to fight off the guys in mech-suits. These things are sweet.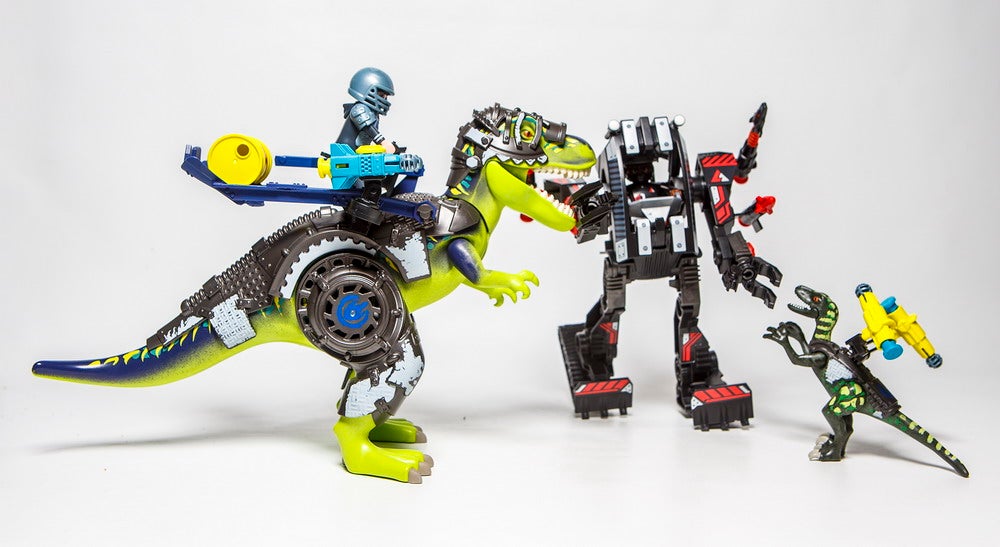 T-Rex: Battle of the Giants: Ian, with T-Rex and MechSuit (70624)
Kicking off with everyone's favorite, the tyrannosaurus rex. This one appears to utilize the familiar mold of the T-rex from the earlier dino series, but all new colors and a new personality. The techno-armor is all new and I love the way it very easily snaps on and pops off with German precision. The playmobil figures fit on very easily and they can grab on to the controls. I also like the missile launchers. The rockets can be positioned and aimed at their target, and a light press sends them soaring.
The mech-suit is familiar from earlier sets but does offer some surprises. It too features some nice missile launchers and extending arms with pinching hands. You can get some decent poses out of the legs, it really is a decent amount of articulation.
This one also comes with a velociraptor type dino (deinonychus) with a firing missile harness. His arms, legs and jaw are articulated as well.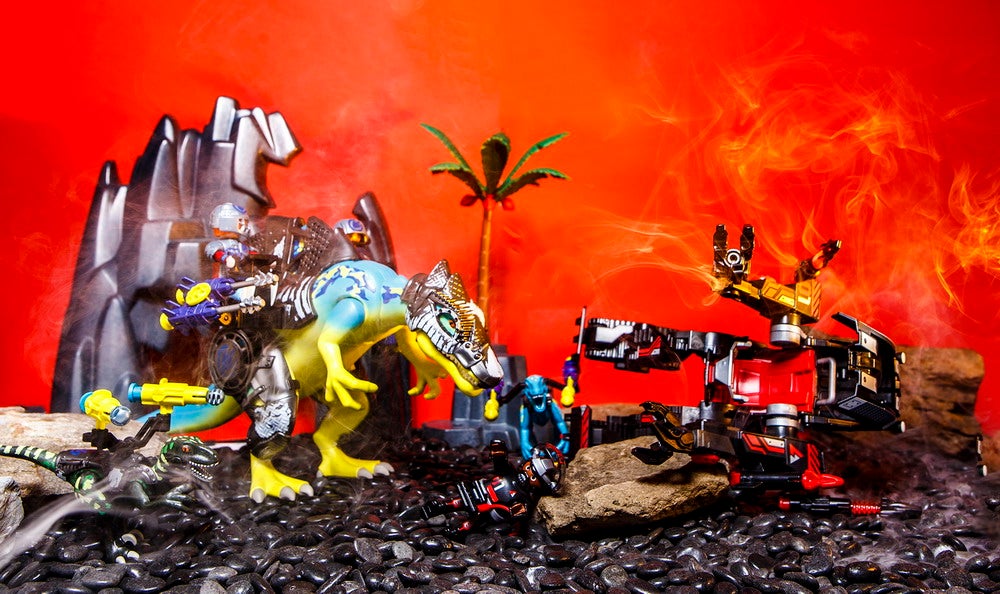 Spinosaurus: Double Defense Power (70625)
The Double Defense Power set comes with Ayla and Samu and a huge spinosaurus. There are two seats so both playmobil figures have a seat. This dino is huge and his armor snaps on and off really easily.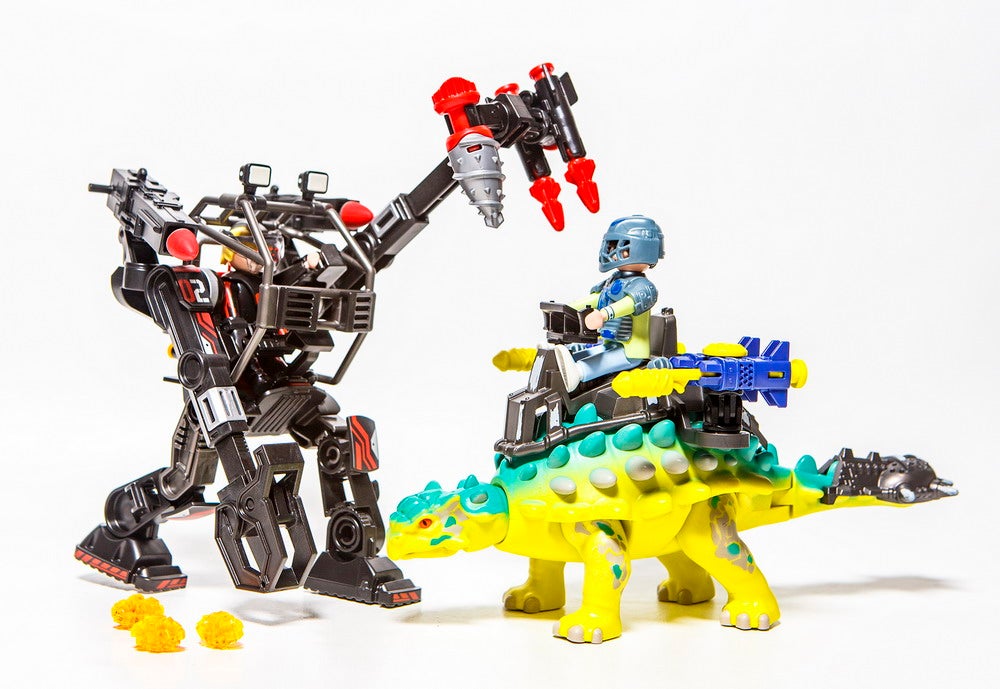 Saichania: Invasion of the Robot (70626)
I love this ankylosaurus, you can open his mouth and swing his tail. The harness clips on and pops off very easily. This set also comes with a sweet mech suit. This mech suit has one arm that has a drillbit and missile launcher instead of a hand. The other hand has a pinching clamp. I love all the missle launchers and weapons as well.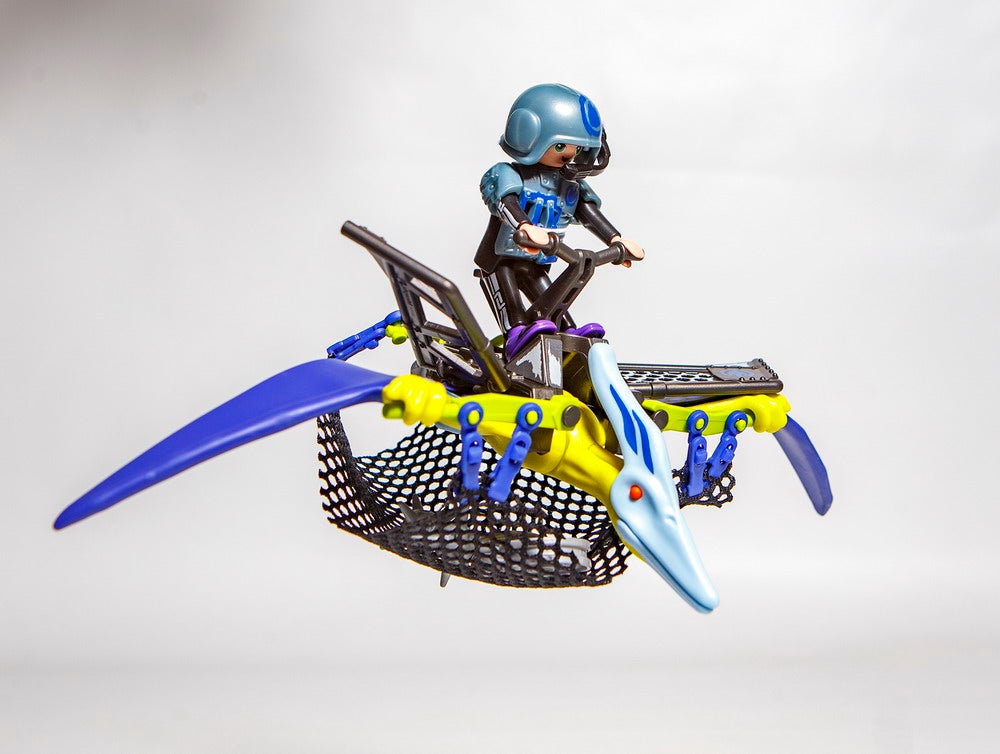 Pteranodon: Drone Strike (70628)
I'm a sucker for pteranodons. This one has armor and a net. The net can be used for flinging debris or for trying to catch the drone. The little evil drone he comes with is perfect. I love how the "bad guy" counterpart is a drone and a guy with a remote control.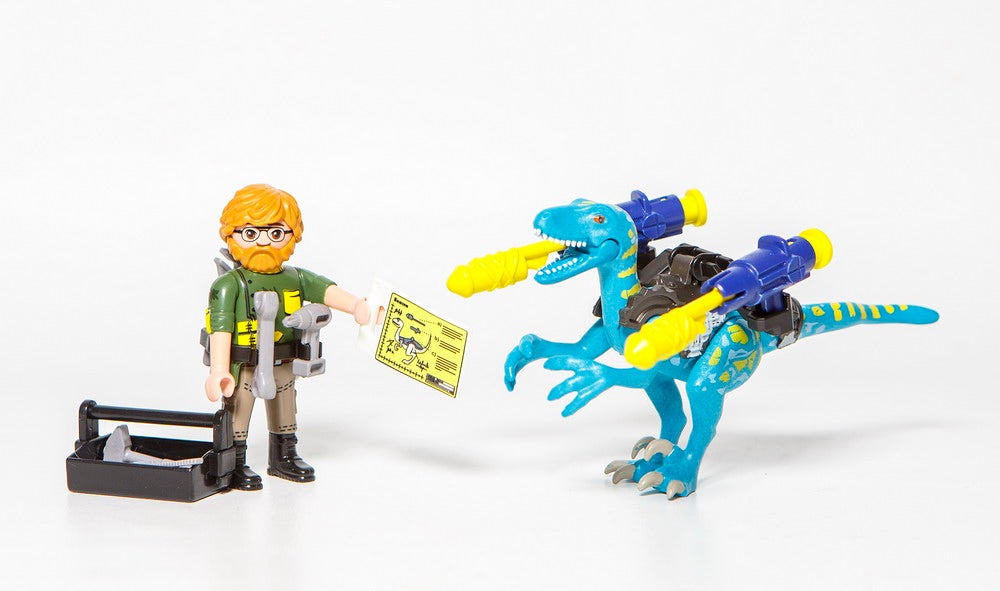 Deinonychus: Ready for Battle (70629)
This set comes with a deinonychus armed with missiles and an explorer. I like how he comes with blueprints for dino armor and toolbox.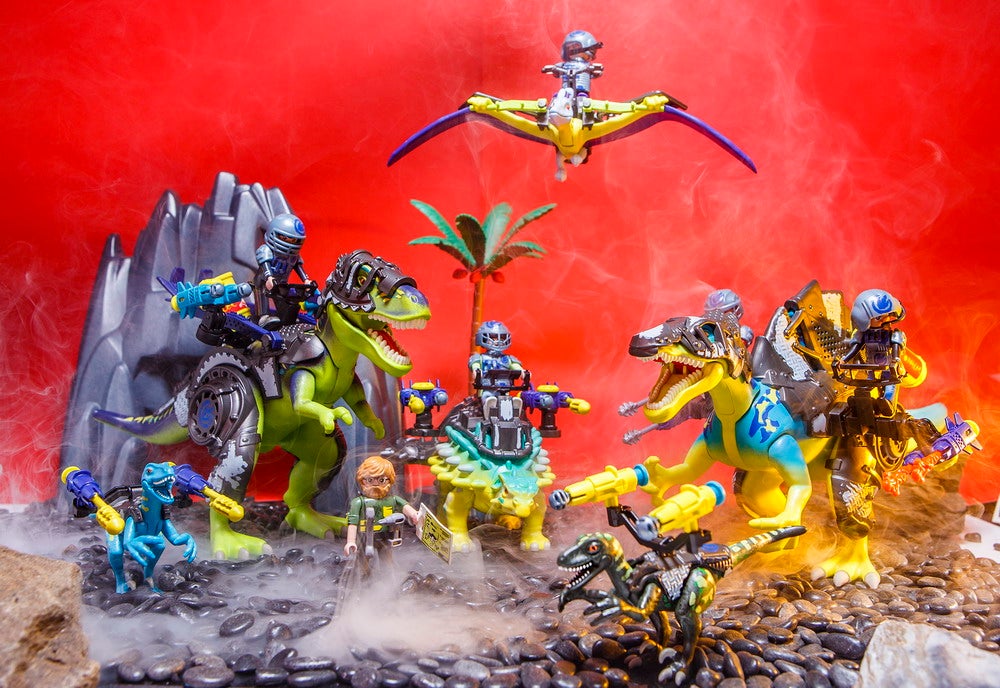 First off these sets are a lot of fun. I've had a love for playmobil ever since I got my first space set in 1986. I've been an avid collector ever since. I was a bit hesitant in getting excited for their licensed properties, but then they blew me away with their Ghostbusters, How to Train Your Dragon, and Back to the Future sets. I even liked the Scooby Doo toys and now I'm super excited for the Star Trek, James Bond, and A-Team sets coming out later on.
The licensed themes are fantastic, and apparently, doing great for sales.
My biggest fear was that their original lines would take a back seat to the licensed lines.
I think the renaissance technology meets medieval castle theme Novelmore was a ton of fun and showed a lot of that great playmobil ingenuity and fun play. While playmobil is creating all new sets, and capturing the likenesses of licensed properties, they'll need to produce some sets that use some recycled pieces. Playmobil has always done a fantastic job of recycling parts from earlier lines while adding updates. I marveled at the mix of brand-new vs old whenever opening a new playset to put together. So if they're going to make a theme that is heavily recycled pieces, I think this was a perfect marriage. Armored dinos vs mech suits. It's perfect and lends itself to fun play for the kids, or even a great display.
This theme also has removable armor for the dinosaur riders. They even included swappable hair so they don't have helmet hair when you take their helmets off.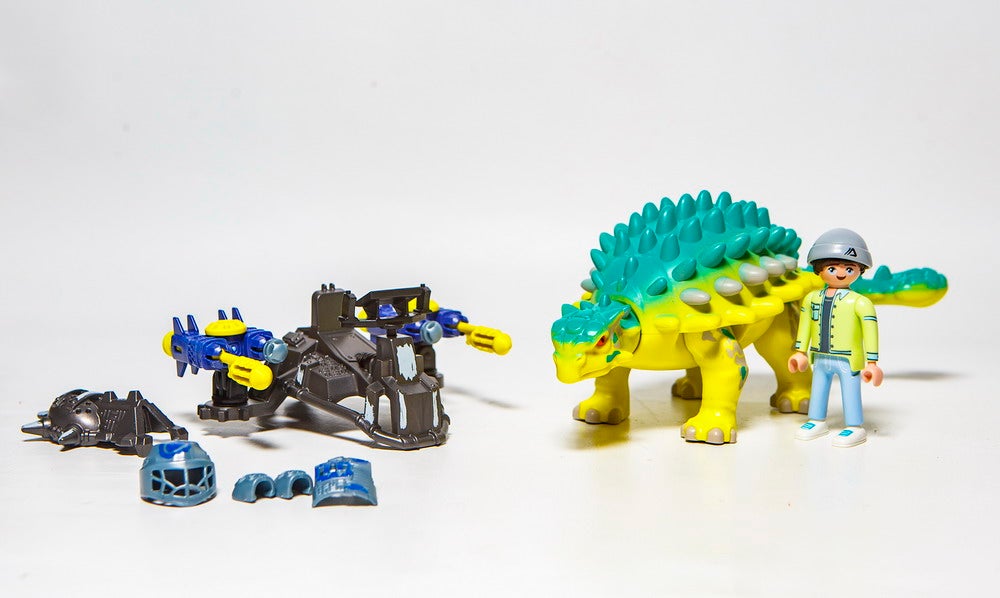 Also, I'll mention the elephant in the room, these are inspired by the 80s Dino Riders series. That toyline however had mind control helmets on dinos, and they fought other dinos. I really like the dino vs robot theme in the DinoRise sets.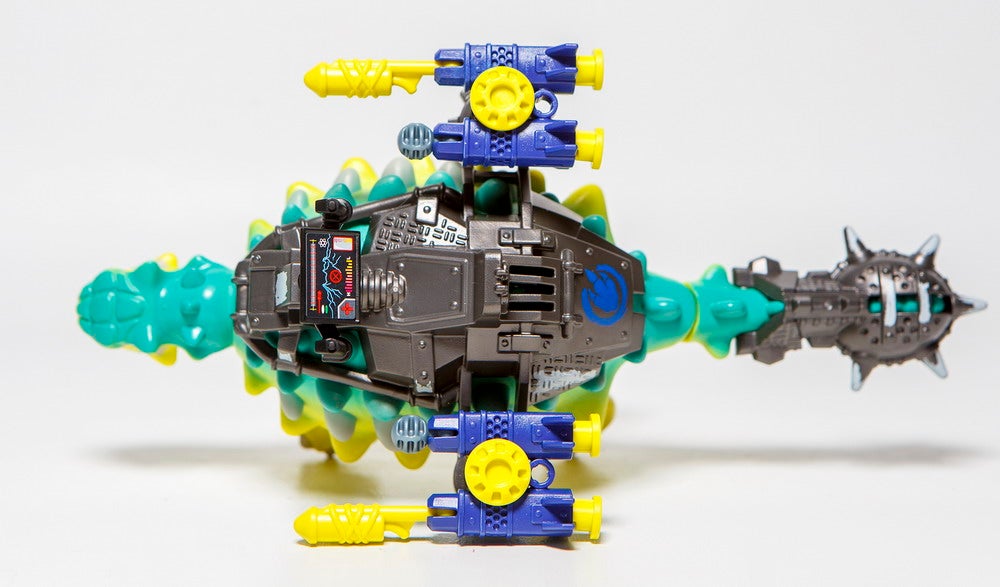 These are available now. I like how you can have a ton of fun with any single set, or pick-up a few to expand your battle!
Review and Photos By Andy Jones
Review Samples Courtesy of Playmobil
We are committed to finding, researching, and recommending the best action figures and collectibles. We earn commissions from purchases you make using the retail links in our product reviews. Learn more about how this works.