About a month ago MEPTOYS unleashed a collection of awesome 3D printed resin Robotech miniatures, originally created as special pre-order incentives for the Invid Invasion board game by Solarflare (see our original article on them HERE). I'm super excited to share a look at some of these minis today in a photo review!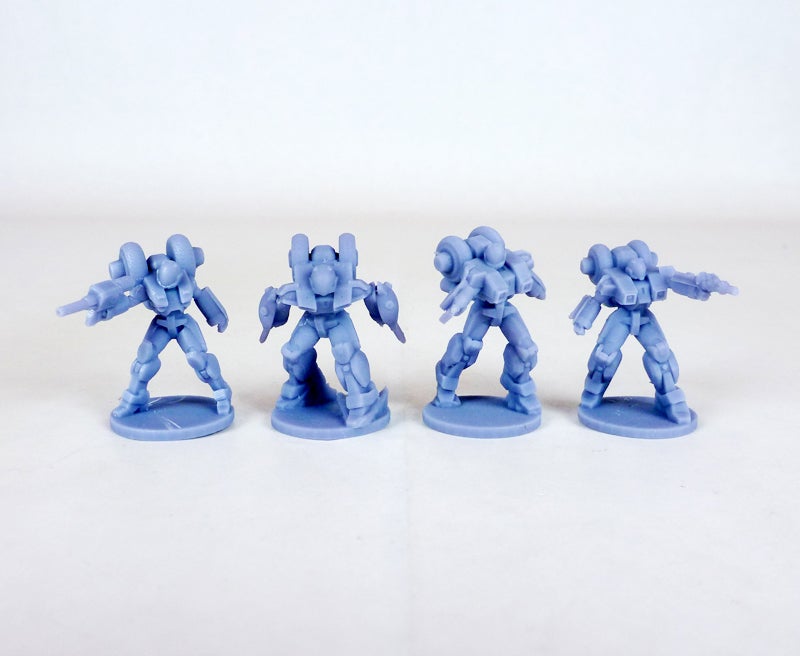 There are a bunch of miniatures available, though the multiple scales, sizes, and price points can get a little confusing. Basically, there are two scales of miniatures (1/145 and 1/285), each broken into three size categories. The largest bracket brings the big mecha with two Beta modes (Battroid and Guardian) and the mighty Invid Enforcer. The mid-range has Veritechs, Invid, and land vehicles with four Alpha Battroids (Lancer, Rook, Scott, and Shadow), Alpha Guardian, Sera and Corg's Invid Commanders, and Lunk's Jeep.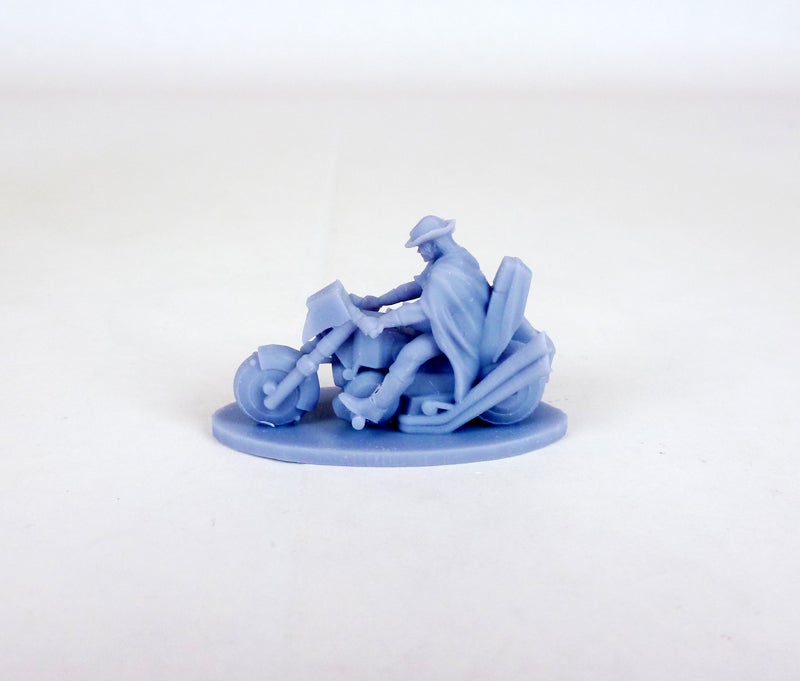 Finally, in the smallest size you'll find a bunch of fun minis with Cyclone Ride Armors (Lancer, Rand, Rook, Scott, Sue), Invid Scout, Invid Trooper, Invid Shock Trooper, Dusty Ayres, and the Invid Regess. Again, all of those minis are available in two different scales: 1/285 at 40-50mm ($8.99) / 30-40mm ($6.99) / 9-30mm ($4.99) and 1/145 at 50-85mm ($14.99) / 35-50mm ($8.99) / 30-35mm ($7.99).
In the photos here you'll see a number of minis from both scales and different size categories:
Lancer Cyclone 1/145 30-35mm
Rook Cyclone 1/145 30-35mm
Rand Cyclone 1/145 30-35mm
Scott Cyclone 1/145 30-35mm
Dusty Ayres 1/145 30-35mm
Invid Commander 1/285 40-50mm
Invid Trooper 1/145 30-35mm
Invid Shock Trooper 1/145 30-35mm
Invid Trooper 1/285 9-30mm
Invid Shock Trooper 1/285 9-30mm
Invid Scout 1/145 30-35mm
(Note that you can also pick up special 3-Packs of Invid Scouts and Invid Troopers if you're building an army.)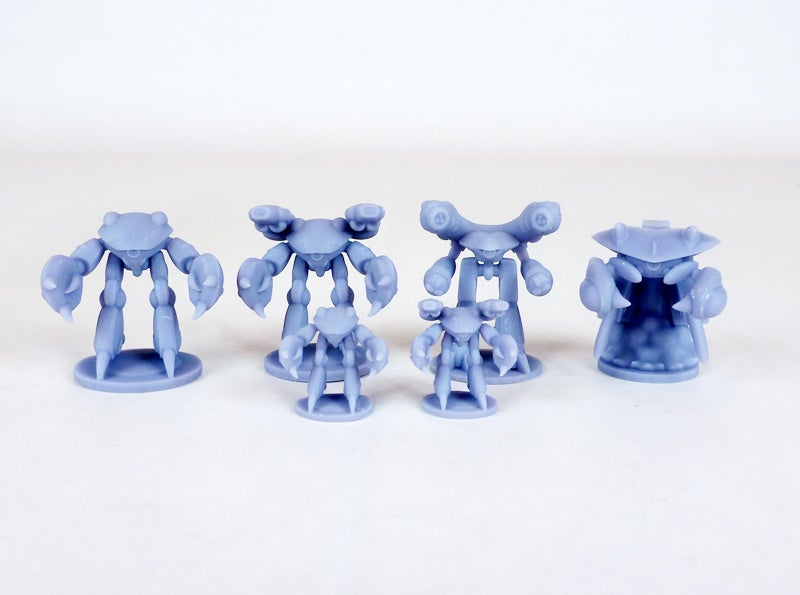 These miniatures are 3D resin printed, and if you're new to this technology there are a couple of things you should be aware of. First off, these are models. They aren't fully finished toys, and will require a bit of work on your end. Resin printing utilizes supports (tiny resin strings to hold parts in place), and even super detailed minis like these will need some clean up. I did a bit of this before taking the photos here, but you'll still see some areas that are not quite smooth; even after clipping and trimming extra resin from the supports I need to sand or trim some more for a perfect finish. [Warning: don't sand resin without proper ventilation as the fine particles are dangerous if breathed in!]
Even beyond that, you can prime, paint, and base your models! I can't get into all the details of the hobby here, but there are lots of online resources for this kind of thing, and your local comic/game/hobby store will absolutely have people who can help you. I definitely plan on painting up these minis.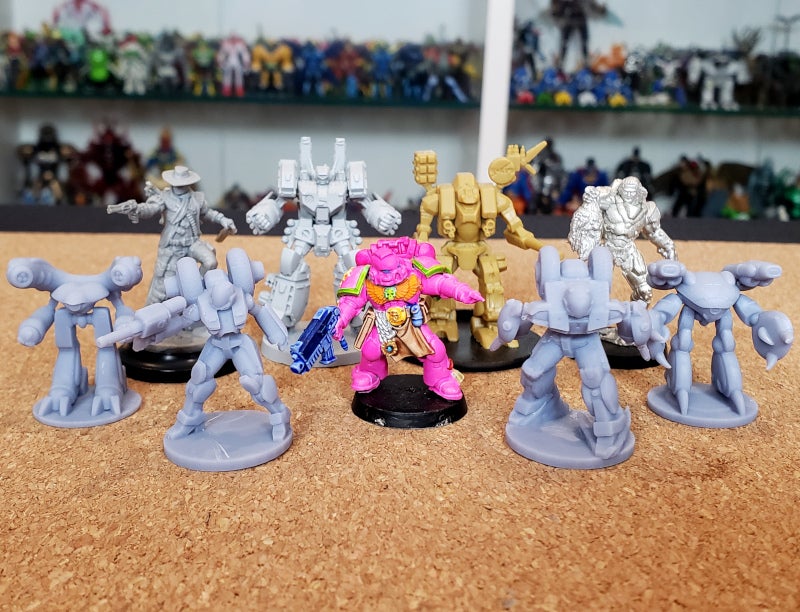 As a huge fan of Robotech I'm beyond happy to have such cool miniatures of these iconic characters and mecha designs. The scale is great for display and price, and they're highly detailed. There's even a good mix of poses to differentiate different versions of mecha (Cyclones, Alphas, Betas, etc.), and the different scales give you even more options for how much you can spend and how big you want your minis.
Get your Robotech miniatures at MEPTOYS!
Review and photos by Scott Rubin
---