Monogram surprises us with an advanced look at numerous new blind bagged collections coming your way next month in March! These include the third wave of everyone's favorite Tokyo-Stompin' kaiju Godzilla; the fifth wave of Marvel's wise-cracking Merc with a Mouth, Deadpool; an all-new assortment based on the epic Godzilla vs. Kong faceoff; and the subject of today's review: Hello Kitty x Naruto!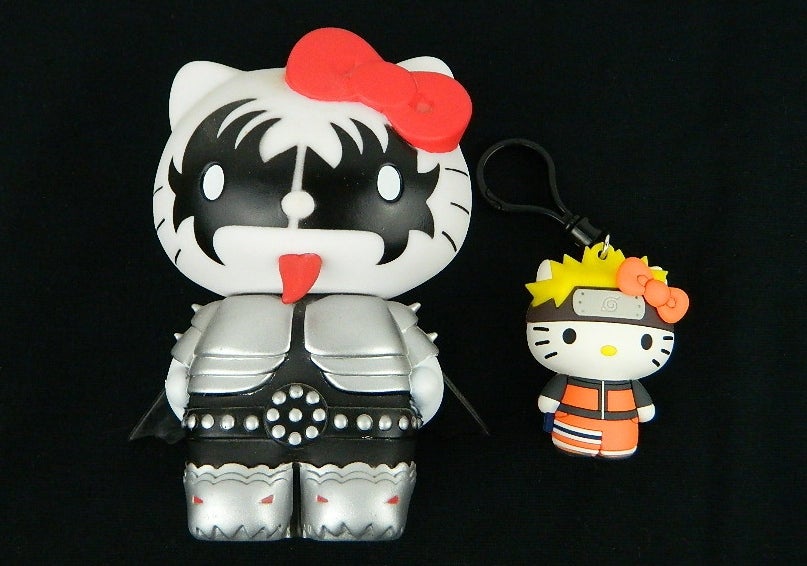 Sanrio's cartoon cat is no stranger to epic mash-ups. Hello Kitty has been paired up with everything from the Teenage Mutant Ninja Turtles, Gundam, popular superheroes, even the legendary rocker band KISS. With Monogram's new blind bagged assortment, Hello Kitty teams with the long-running ninja anime Naruto Shippuden. It's one series I've yet to see (I know, I know), but having covered so many Naruto toys over the years, I feel like I have seen it.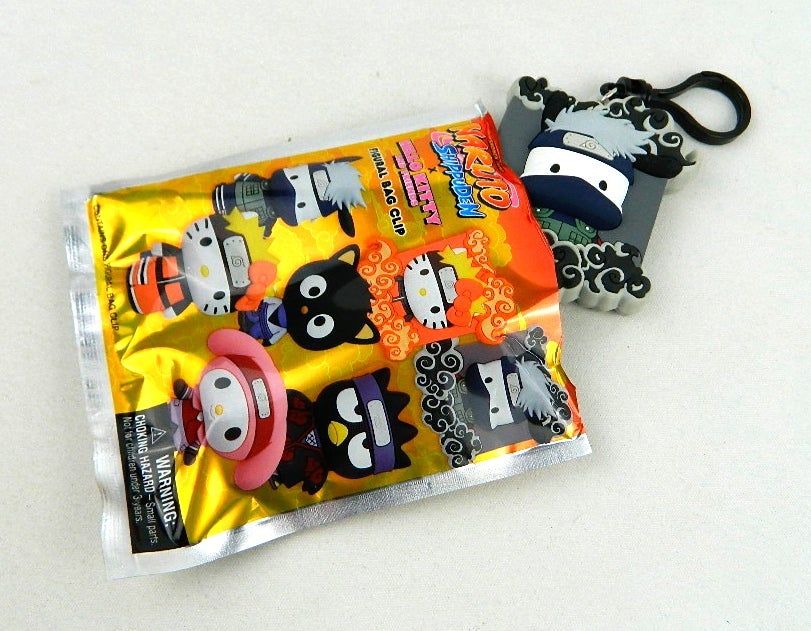 Like all of Monogram's bag clip collections, Hello Kitty x Naruto characters arrive in a foil package with a cardboard insert inside so you can't figure out precisely which character it is (though the larger characters are a no-brainer by weight and size). Hello Kitty x Naruto is one of Monogram's smaller waves, consisting of only seven (7) core characters to collect, along with two (2) ultra-rare chase figures. While that sounds like a negative, it's actually a good thing as it increases your odds of getting the character you want in a full case of 24 blind bags.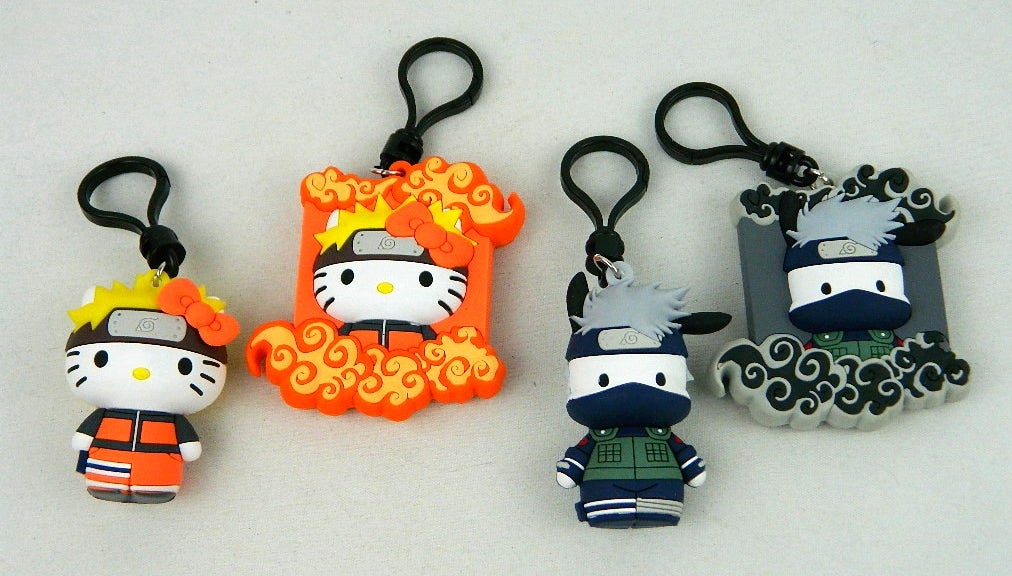 Having fewer characters also leaves room for larger bag clips, like my two favorite designs: the Hello Kitty and Pochacco Badges! These bag clips are HUGE and the largest I think Monogram has ever created. To go along with the "badges", you'll, of course, want to pair them with their corresponding character of Hell Kitty dressed as starring ninja Naruto Uzumaki and Pochacco the pup cosplaying as Kakashi Hatake!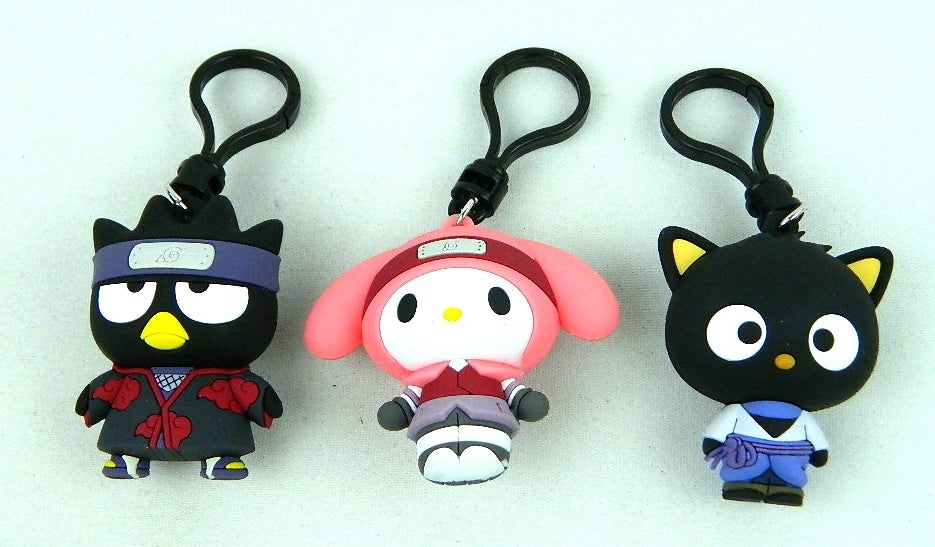 Rounding out the Hello Kitty x Naruto series is the penguin Badtz-Maru as Itachi, My Melody as Sakura, and Chococat as Sasuke!
Rare chase (only one each per case of 24!) includes love-it-or-leave-it metallic characters, including a gold Hello Kitty Naruto and silver My Melody Sakura. While I'm not the biggest fan of "metal" variants, there's no doubt they scream exclusive. Plus, it's sure better than some other popular character being the rare chase figure (like the hard-to-find Venger in Monogram's D&D cartoon series).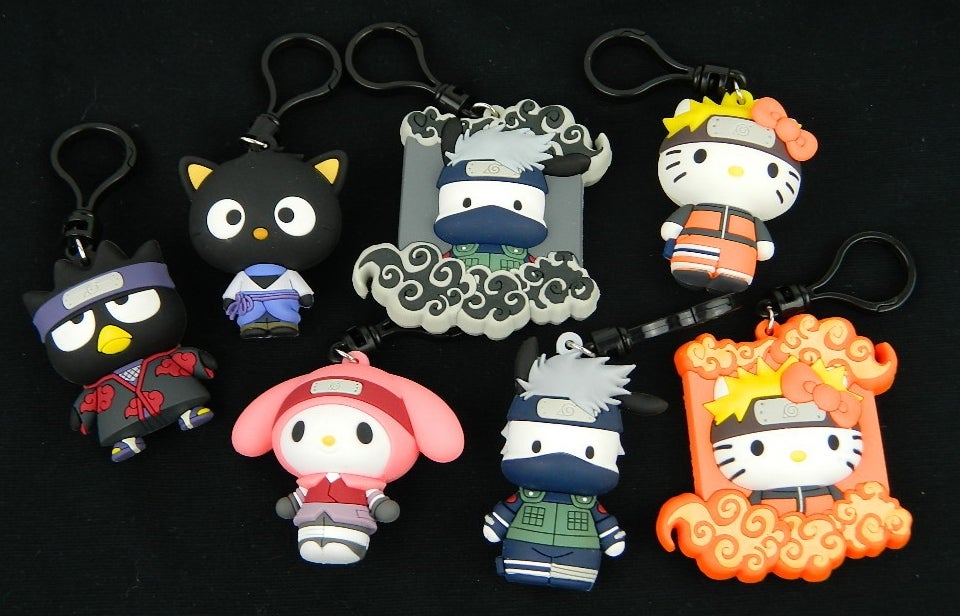 Naruto purists may balk at the thought of their favorite anime ninjas being tainted by another brand. On the other hand, I feel Hello Kitty fans will be much more accepting – the cuteness of Sanrio's famous feline and friends merging quite well with Naruto's colorful designs.
Monogram's Hello Kitty x Naruto series arrives later this month/ early March and can be pre-ordered now through many fine toy retailers, including EntertainmentEarth.com. Take a chance with a random assortment of six blind bags, or go for the gold (and silver!) with a full case of 24. The latter guarantees you the two rare chase figures, along with a whopping three full collections of the seven core characters!
Scroll on for more photos!
-Review and Photos by Jeff Saylor
-Review Samples Courtesy of Monogram
We are committed to finding, researching, and recommending the best action figures and collectibles. We earn commissions from purchases you make using the retail links in our product reviews. Learn more about how this works.
---