I have mixed feelings about 2018's The Predator. Part of me appreciates that a new Predator movie was even made. The other half of me misses the simple action of the original 1987 Arnold Schwarzenegger classic. I think Hollywood is trying too hard to recapture the magic. While expanding the Predator mythos is welcome, sometimes LESS is more. Let's face it, all we really want as Predator fans is a new rag-tag group of elite soldiers (preferably with a solid action hero lead) up against a new Yautja antagonist. Hell, put in TWO Predators for them to face-off against. Predator's success is really a simple recipe for man versus monster.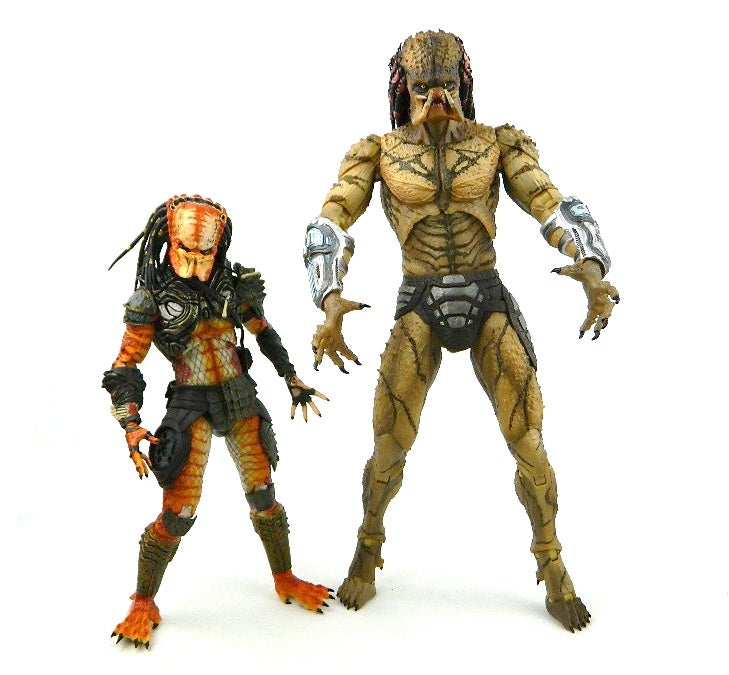 My thoughts on The Predator aside, the new movie was polished with great effects and creature designs. One of those OMFG moments was the introduction of the Assassin Predator. It put 2010's "Super Predators" to shame in sheer size and badassery.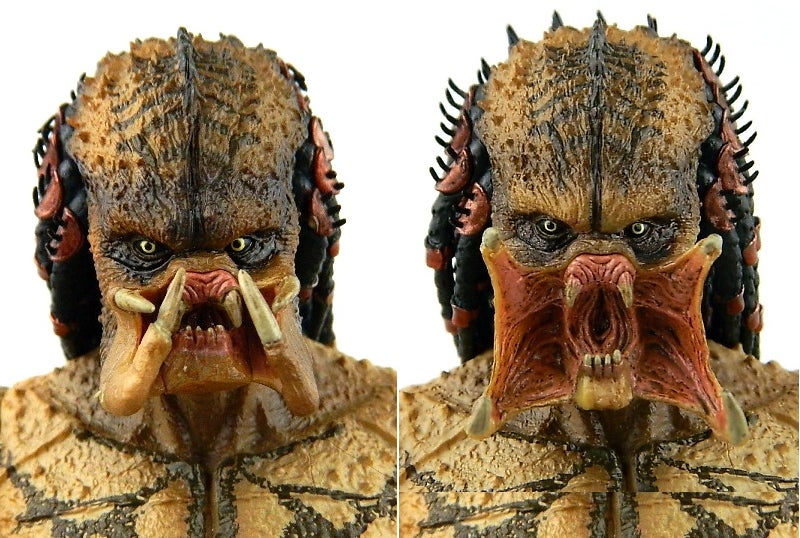 While NECA has already released an action figure of the imposing Assassin Predator in "Armored" form (grey colored skin), the company is making smart re-use of the killer-sculpt with a new "Unarmored" Assassin Predator.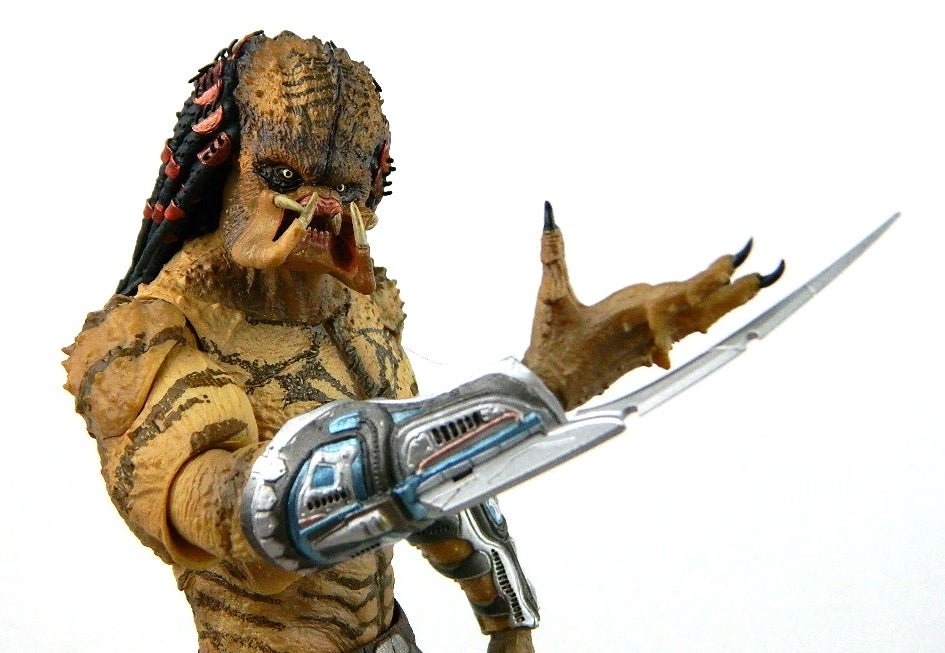 While technically a figure repaint, serious Predator fans that missed out on the original release will appreciate this second opportunity of owning this towering 11-inch action figure, now in more Predator-like earth tones.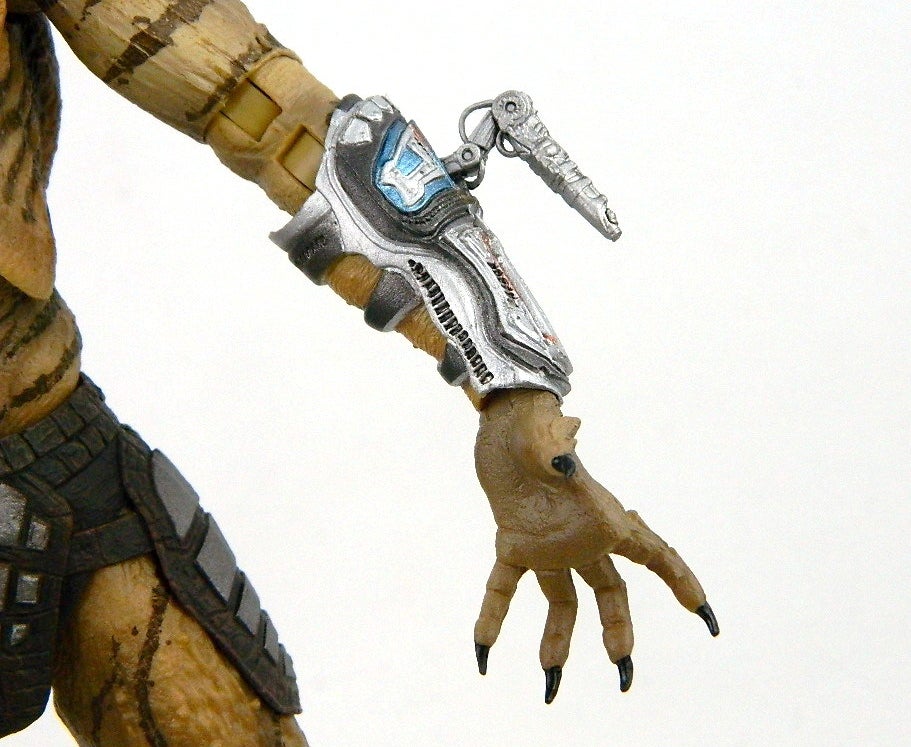 Featuring two interchangeable heads (open and closed mouths), two pairs of hands (open and fisted), and a detachable wrist blade and wrist cannon, the Unarmored Assassin Predator impresses with its simplicity. The killing power of this Predator is in its SIZE.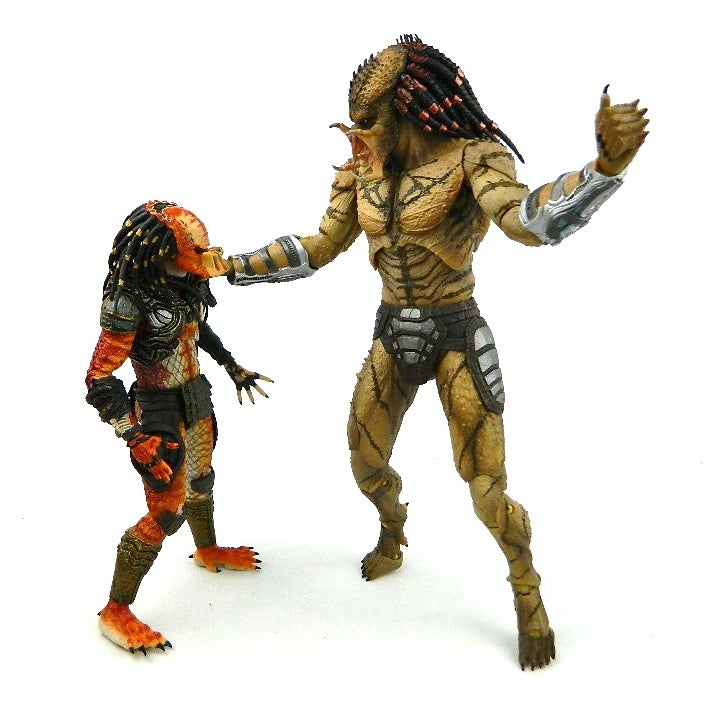 NECA's Unarmored Assassin Predator arrives this February/March as a limited-time Walmart Exclusive, meaning the figure will release at Walmart first and after the initial grace period, will then be widely available at all retailers!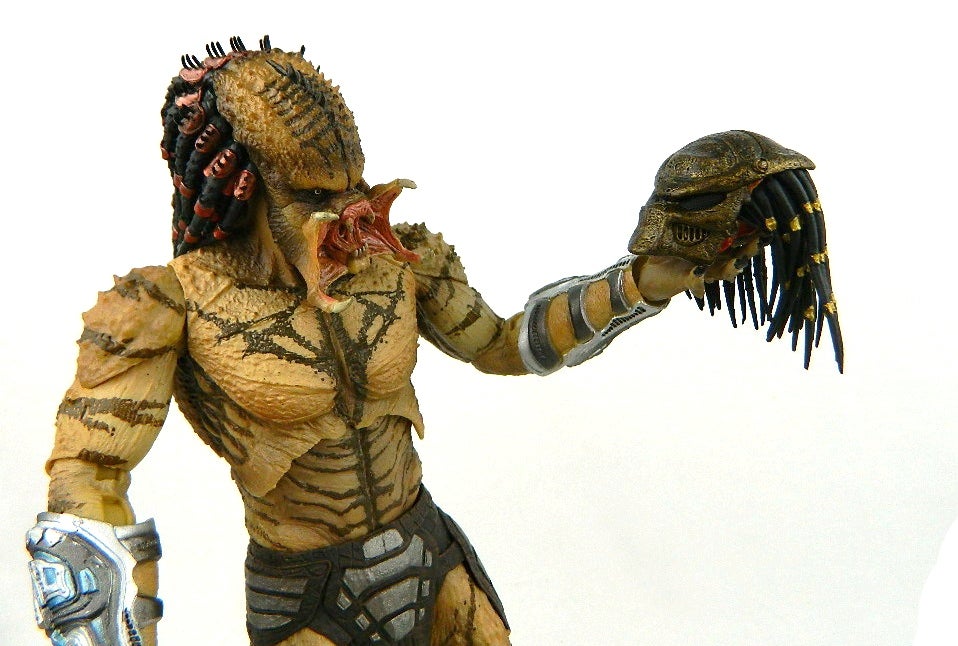 Scroll on for more photos!
Review and and Photos by Jeff Saylor
Review Sample courtesy of NECA
---