Halloween is almost upon us! BigBadToyStore.com continues to cover all your collecting needs, with creepy cool new DC Dark Multiverse pre-orders, killer "Bloody" Mortal Kombat variant figures arriving soon… and even a re-imagined classic video game icon IN-STOCK now!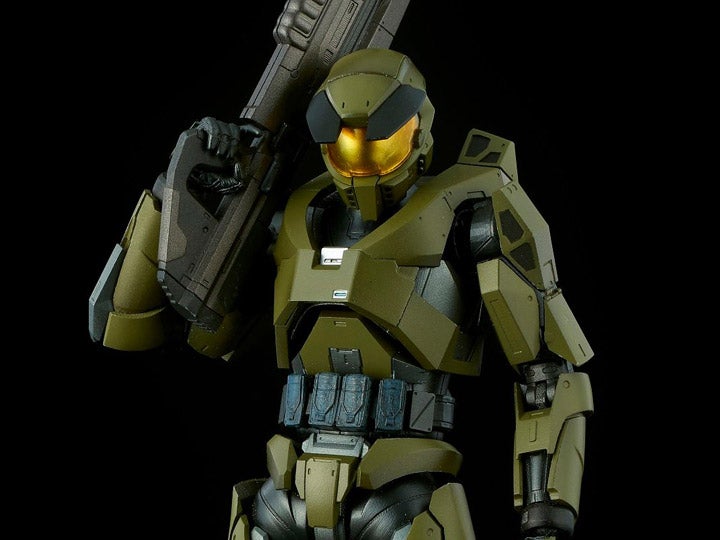 1000toys Halo RE:EDIT Master Chief (Mjolnir Mark V) 1/12 Scale Figure
While I'm in no rush to jump on the Xbox Series X bandwagon, I am a bit bummed about not being able to play Halo Infinite this year on my Xbox One. The anticipated video game, now slated for release sometime in 2021, promised a return to form for the long-running sci-fi franchise; starring a more classic-looking Master Chief and tried-and-true Convenant enemies to fight. Thankfully, Halo fans have something to fill the void while they wait for the new game: an exciting new Master Chief action figure developed by 1000toys!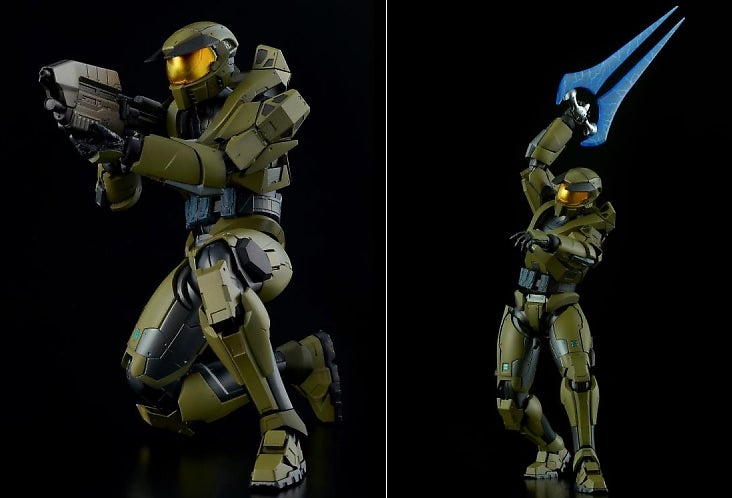 Based on 2001's original Halo: Combat Evolved (which in turn Halo Infinite appears to emulate), the legendary Spartan super-soldier stands over 7 inches tall dressed in his iconic Mjolnir Mark V armor. Famed mecha designer, Izmojuki, has taken the original design and refined it with his trademark touch of style and realism for a unique-looking figure worthy of 1000toys' hyper-artilculated Re:Edit line. Better yet, unlike Halo Infinite's unknown release date, the 1000toys Halo RE:EDIT Master Chief (Mjolnir Mark V) 1/12 Scale Figure is in-stock now and ready to ship! Priced at $124.99 with BigBadToyStore's $4 flat rate shipping, this is one MC no Halo collection should be without.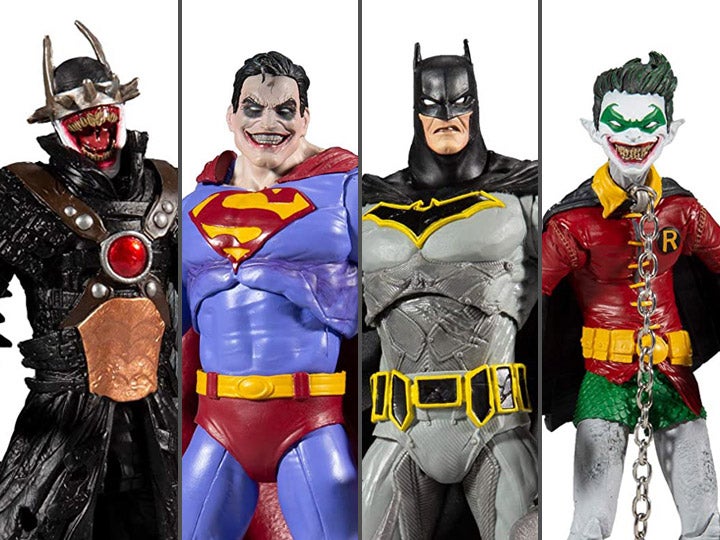 McFarlane Toys DC Multiverse: Dark Multiverse Wave 2
When McFarlane Toys first announced that they had acquired the DC license, fans were skeptical. However, when McFarlane's first wave of DC Multiverse figures exploded out the gate last January, skeptics quickly became true believers. Unleashing everything under the DC Universe sun, including figures based on classic comics, television, video games, and animated series, McFarlane Toys quickly discovered what clicked with fans and didn't. One series that is appealing to collectors is McFarlane's Dark Multiverse figures.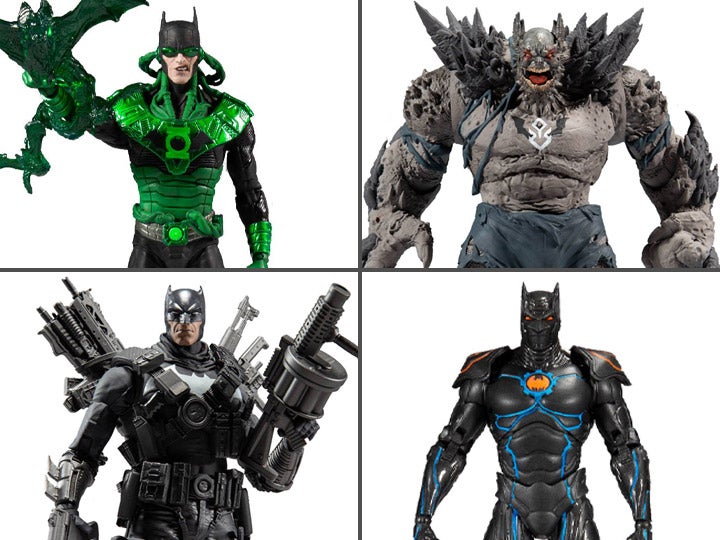 McFarlane Toys DC Multiverse: Dark Multiverse Wave 3
What started with the Batman Who Laughs has expanded into two new Dark Multiverse inclusive waves. Dark Multiverse Wave 2, arriving at Big Bad THIS month (October), includes The Batman Who Laughs with Sky Tyrant Wings, Robin Earth-22 (featuring randomly assorted heads sculpted with 3 unique expressions!), Superman The Infected, and Dark Knights: Metal Batman. Collect them all to build The Merciless! Not to be outdone, Dark Multiverse Wave 3, arriving at BBTS just a few weeks later in November, stars The Dawnbreaker, The Devastator, The Grim Knight (look at all those guns!), and The Murder Machine (love that name!). No Build-A-Figure with this wave, but with heavy hitters like that, who needs one! Pre-order both waves for a quick one-two punch of Dark Multiverse figure awesomeness.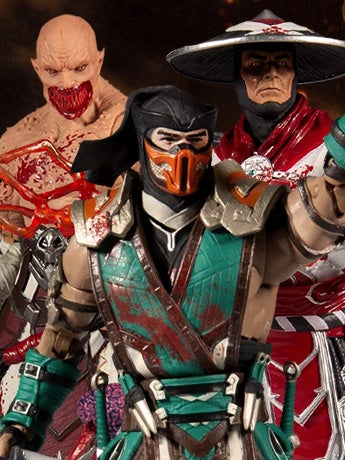 McFarlane Toys Mortal Kombat "Bloody" Editions
Another popular McFarlane figure series is their growing collection of Kombatants from Mortal Kombat 11. Just in time for Halloween, BigBadToyStore.com is offering collectors variants of three fan-favorites – Raiden, Baraka and Sub-Zero – all featuring killer bloody deco.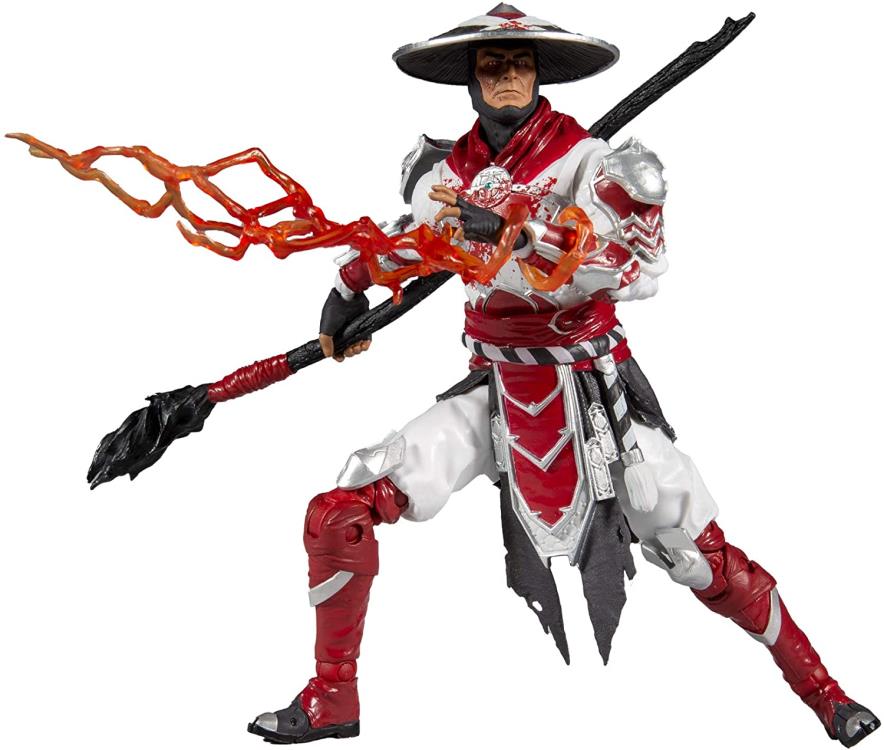 There's Raiden featured in his Bloody White Hot Fury skin (with bloody Staff and Lightning accessory), Baraka featured in his Bloody Horkata skin (with 2 Bloody Tarkatan Blades and a 'slide-on' brain accessory), and Sub-Zero featured in his Bloody Frozen Over skin (with 2 orange bloody Axes and frozen spine accessory). All three figures (with display base!) are priced at $19.99 and arrive THIS month. Pre-order all three figures and place them into your "Pile of Loot" for $4 flat rate shipped!
---