As reported to you earlier this week, Monogram has a ton of hot new properties joining their ever-growing figural bag clip collection this month. There's just no stopping the popular little collectibles! Packaged as mystery blind bagged figures, collectors enjoy the thrill of the hunt – seeking out that cool character (or two, or three).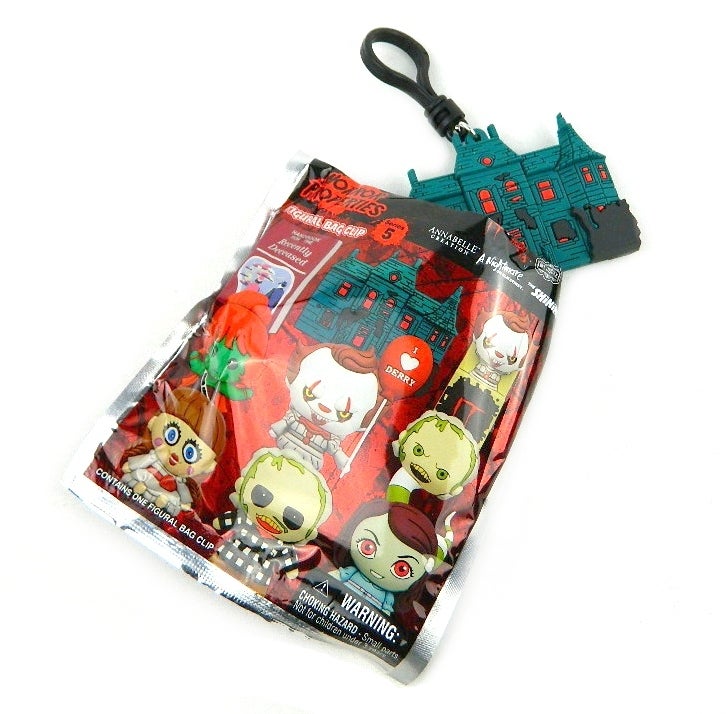 Up for advance review today is one of those recently announced new assortments: Horror Properties Series 5! As a horror fanatic, I was eager to dive into this series; Series 5 digging in deep on such popular movies as Tim Burton's Beetlejuice, Stephen King's IT, Annabelle from The Conjuring Universe and more! To help me share the news, Monogram kindly provided me an entire case of figures. For those that want all their favorite horror characters without any fuss, buying a case is the way go. Each case provides 24 figures, including TWO complete sets of the 9 core characters, in addition to the two rare figures. You'll also get four random duplicates. So who is included in Horror Properties Series 5? Read on!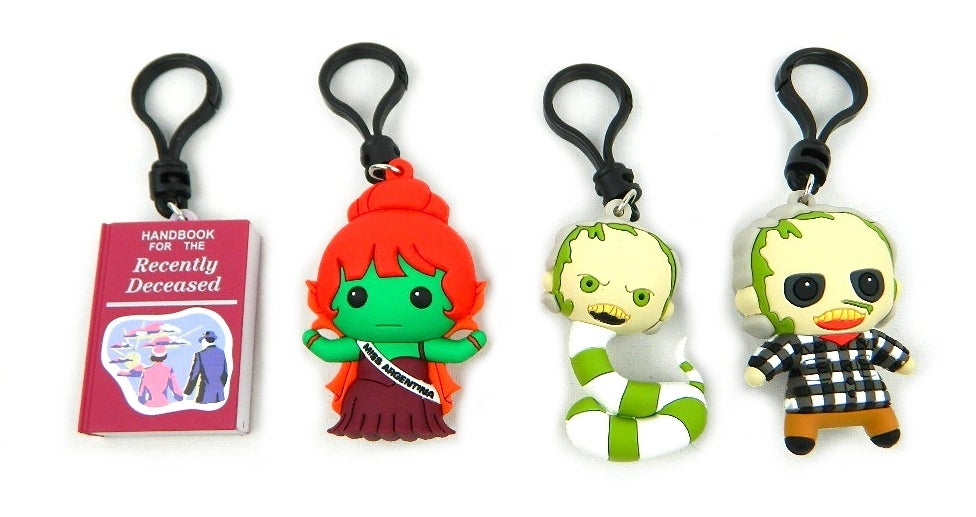 Beetlejuice plays a big part in Series 5, which is nothing but a good thing for fans of the Tim Burton classic. The "ghost with the most" receives two new figures in this wave, including Beetlejuice dressing up like Adam in his black and white checkered flannel shirt, and Beetlejuice sporting a new sandworm body! A new Beetlejuice character to collect in Horror Series 5 is Miss Argentina, the undead beauty featured in the Neitherworld waiting room scene.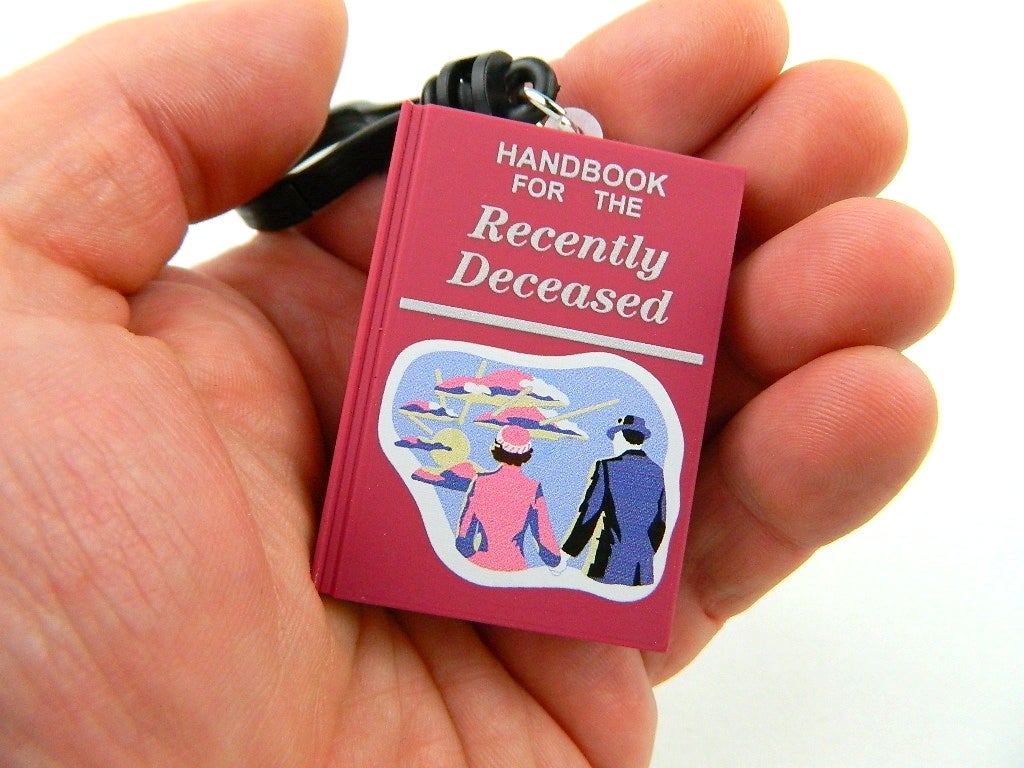 However, my absolute favorite Beetlejuice "character" in this assortment is the Handbook for the Recently Deceased! The book has a nice chunky heft to it which I love, plus it's an awesome toy representation of the movie. Anyone seeing this in your collection will know exactly what it's from, or at least they should!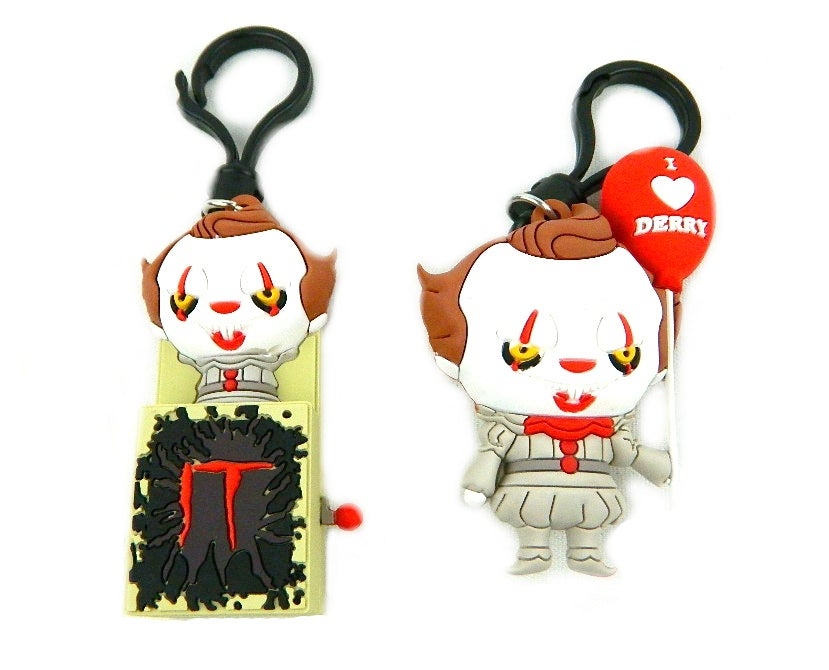 Next up is Pennywise as seen in the amazing 2017/2019 IT movie series. One can never have enough of this creepy clown in their collections, and the two new versions provided here do not disappoint! Pennywise holding his iconic red balloon (with "I Love Derry" written on it, a nice touch) is classic, but my money is on Pennywise as an eerie jack-in-the-box! Another chunky figure, Jack-in-the-box Pennywise makes for a unique interpretation of the character not often seen as a collectible.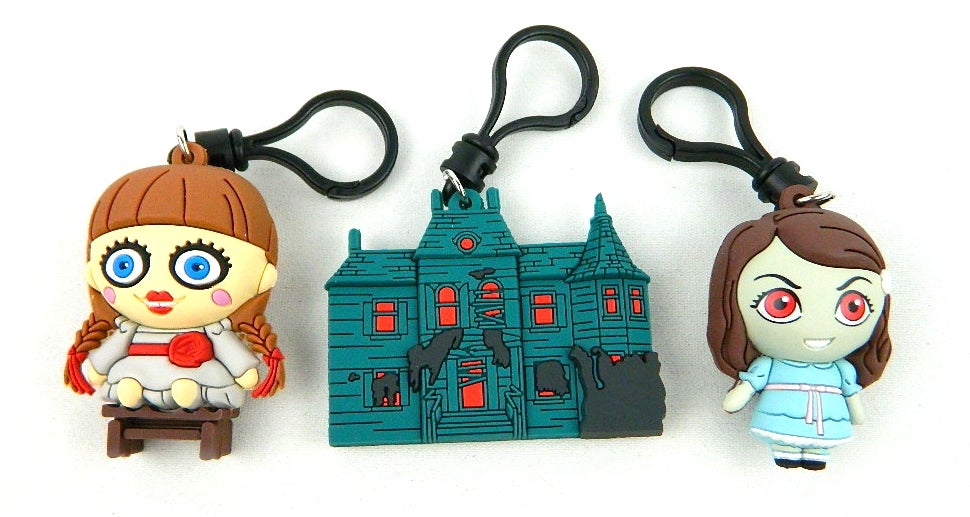 Rounding out the core 9-figure assortment is the spooky rundown Neibolt House as seen in IT, an uber-creepy version of the possessed doll Annabelle sitting in a chair, and a Twin from The Shining!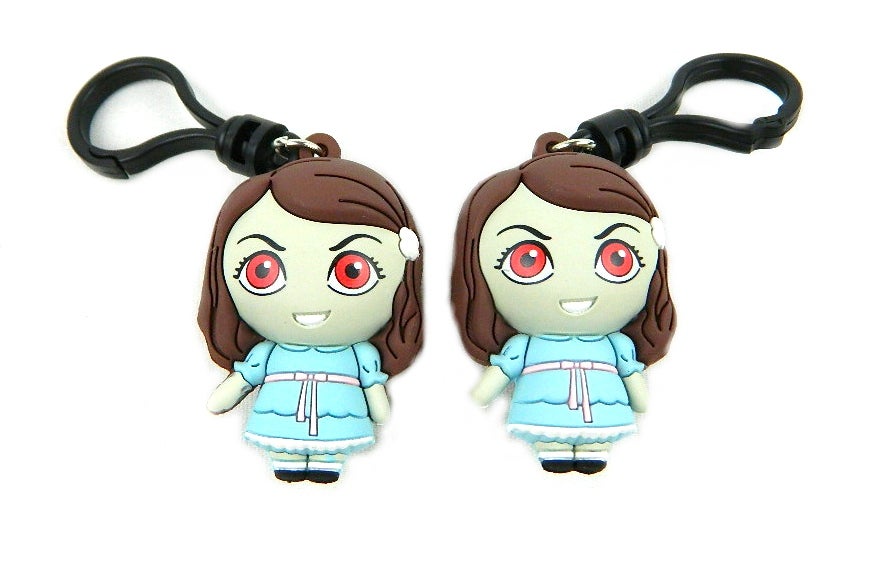 This is a new version of the undead little girls from Horror Series 3 (see my review HERE), and just like those Twins, you certainly won't mind getting a duplicate of her! Redrum!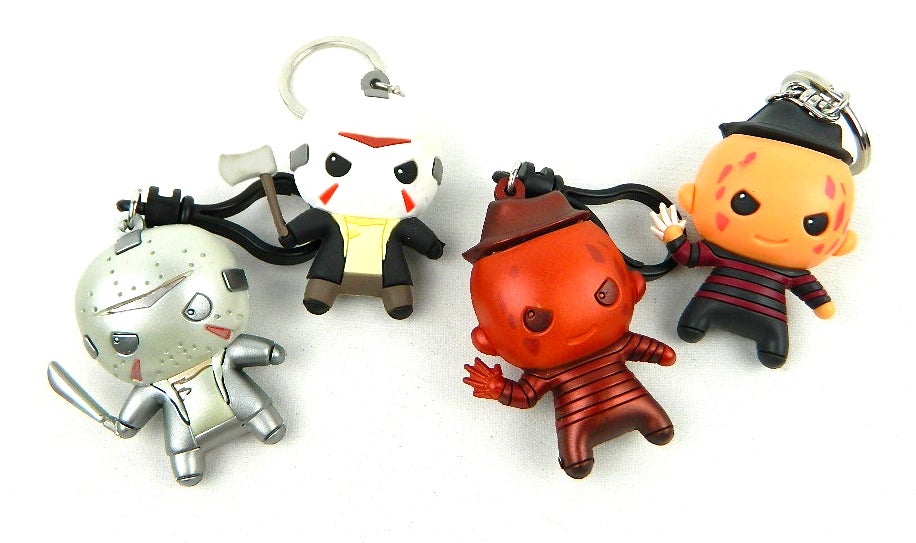 Rounding out this fright-filled series are the two ultra-rare chase figures! These include scream greats Freddy Krueger (A Nightmare on Elm Street) and Camp Crystal Lake stalker, Jason Voorhees (Friday the 13th). Both figures feature a unique metallic paint scheme; Freddy in a metallic red and Jason a shiny metallic silver. While I'm not the biggest fan of repaints, getting these two horror icons again is a win for those that missed out on them in earlier waves. Plus, who doesn't like to brag about getting a rare chase figure?!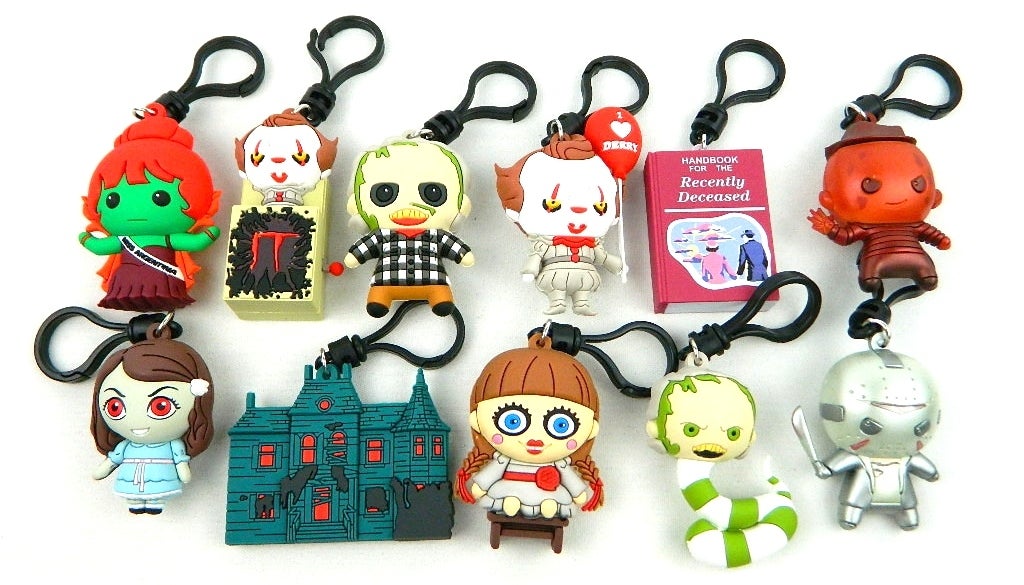 All said, Monogram has another hit with Horror Properties Series 5. While heavy on Beetlejuice and IT, all are worthy new additions. Bringing back The Shining Twin struck me as odd, and while we've seen Annabelle before as well, I like her new sitting pose.
Shipping later this month, horror hounds can pre-order an entire case of Horror Properties Series 5 now through fine retailer EntertainmentEarth.com. For those that want to test their luck with the solo blind bags, Horror Properties Series 5 will be available soon at Hot Topic, BoxLunch, and other specialty and gift retailers!
Scroll on for more photos!
-Review and Photos by Jeff Saylor
-Review Samples Courtesy of Monogram
We are committed to finding, researching, and recommending the best action figures and collectibles. We earn commissions from purchases you make using the retail links in our product reviews. Learn more about how this works.
---