I'll always hold 1977's Star Wars: A New Hope in high esteem for introducing me to the epic sci-fi saga. However, it was my favorite film in the Star Wars series -1980's The Empire Strikes Back – that slammed the doors wide open on the possibilities this universe had to offer. Just think of all the amazing creatures, characters, ships, planets and droids the movie introduced. Just in its ice planet Hoth opening, Empire introduced fans to the Wampa snow beast, Tauntauns (and their insides!), Snowtroopers (woah, they had SEASONAL armor!), Rebel Snowspeeders, awesome Imperial AT-ATs (and a Scout Walker cameo!), and one of my all-time favorites, an Imperial Probe Droid.
Also known as a Probot, the Imperial Probe Droid's debut blew my 9-year old mind with its wild multi-eyed, multi-limbed arachnid robot design. In my book, the Probot is the true Imperial badass of The Empire Strikes Back. This spy droid was responsible for discovering the secret Rebel base on Hoth, but did he get a medal? NOOOOOO. He had to self destruct and commit robo-suicide like a chump.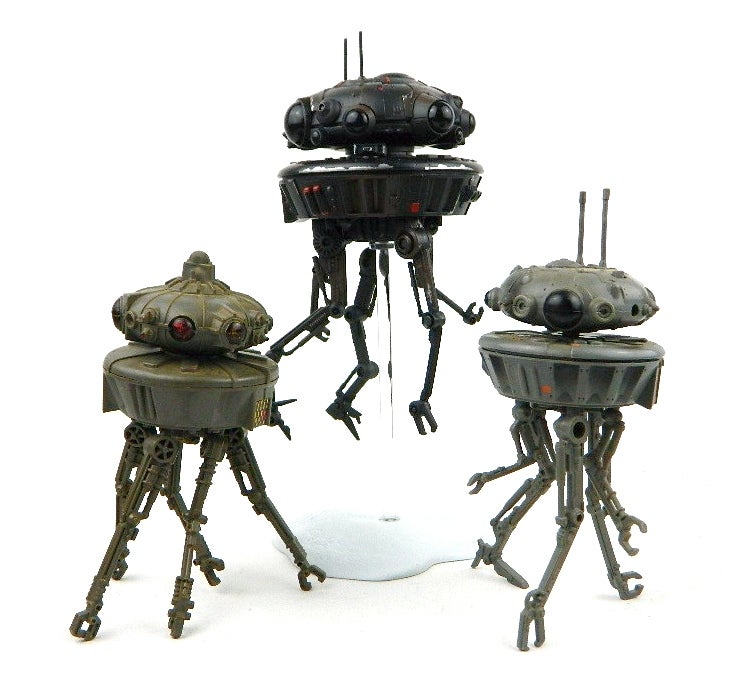 When I finally got my hands on an Imperial Probe Droid toy (included with Kenner's terrific Turret and Probot Playset), my Probot adventures continued off-screen with the 'bot single-handedly kickin' the Rebel's butt. Okay, he had some help from Boba Fett, but my point is I never liked how the poor Probot went out. I saw this droid as a killer assassin. I mean, heck, what were all those legs for? It even had a laser!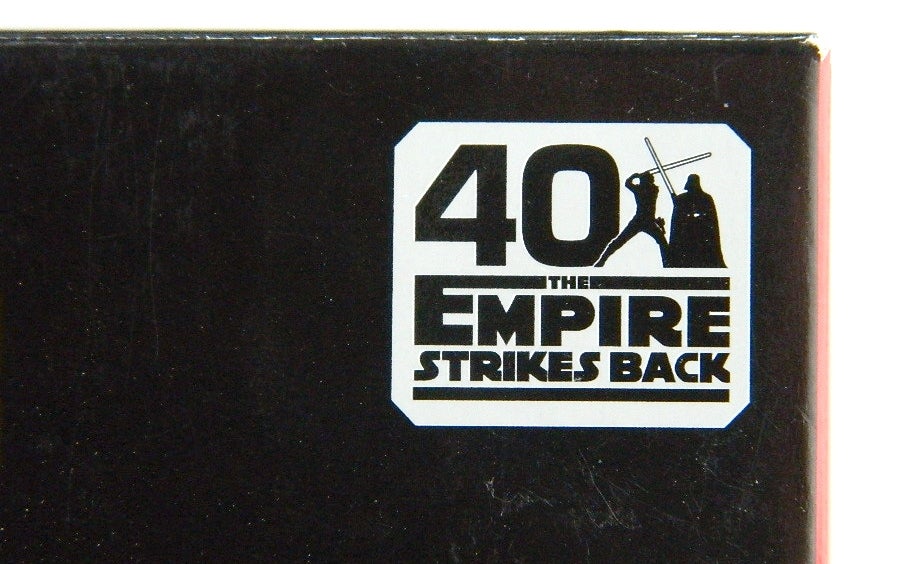 The bottom line is that I LOVE the Probot design. As I mentioned, I own the vintage figure and I bought the updated Power of the Force model back in 1996. Both figures feature great sculpts, but there's always room for improvement. Would Hasbro heed the call? Imagine my surprise at Toy Fair this year when Hasbro revealed a Star Wars 6-Inch Black Series Imperial Probe Droid in celebration of The Empire Strikes Back's 40th anniversary. Sometimes growing old has its perks. I pre-ordered that bad boy on Amazon right then and there at the show, and now it has arrived. That's what I call speedy fan service….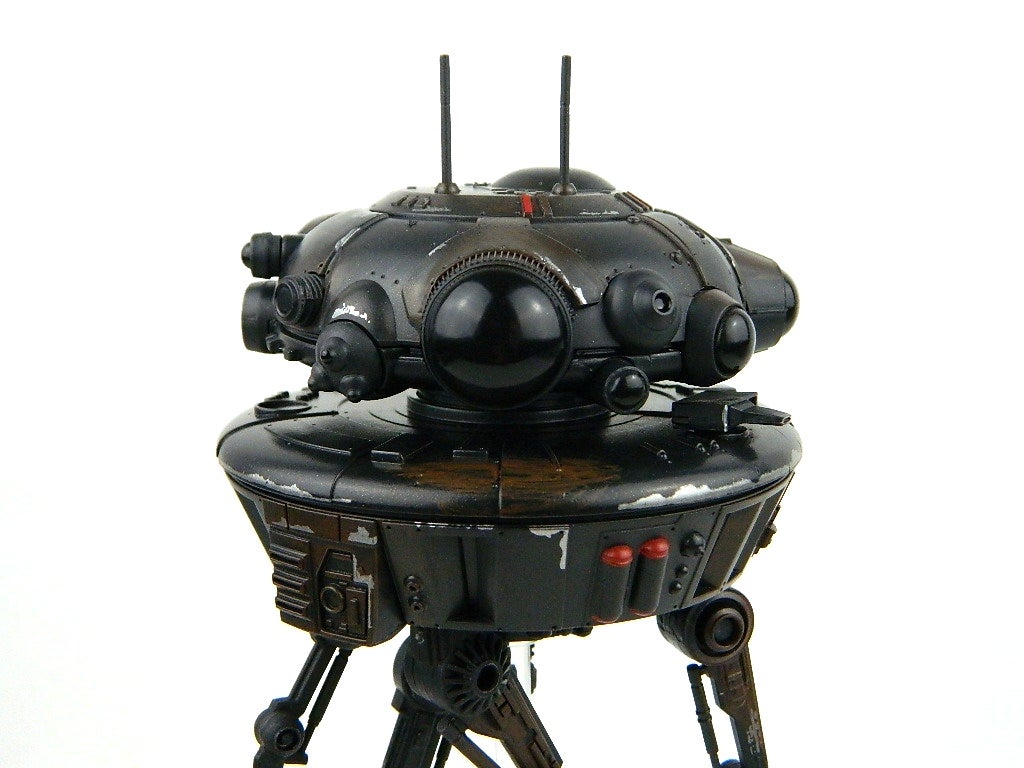 As one would imagine, Hasbro's 2020 Probot puts the 80's and 90's figures to shame. A spot-on movie-accurate sculpt was the first thing I noticed, complete with a weathered gunmetal, almost black paint deco. Slightly larger than his vintage probot cousins, the Black Series Probe Droid hovers in at 6 inches tall (8 inches on the base), and 3.5 inches wide.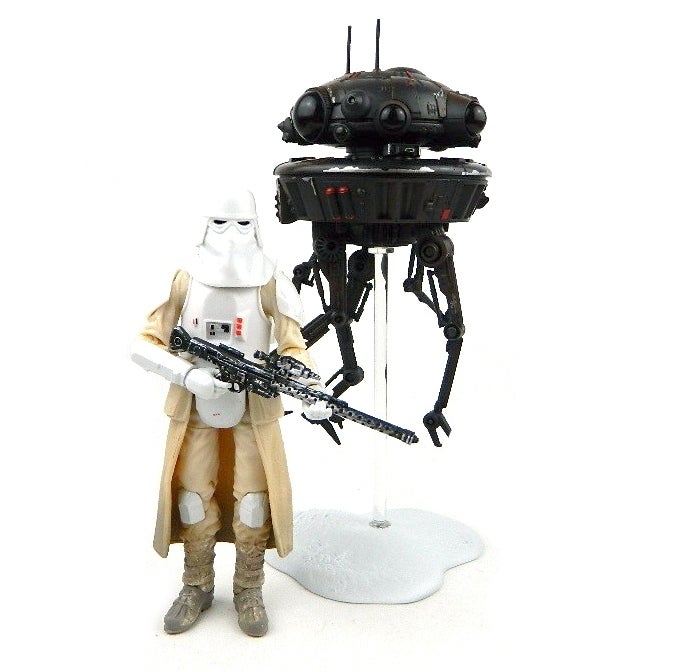 The second thing to impress me was the fact that this Probe Droid can actually "float". Sure, if you had the vintage playset, a rod was included where you could display the droid (and "destroy" it). But, showing it off on its own? Good luck posing it on those loose limbs. The 90's Probot faired better with stiffer and more stable limbs, but hovering? More like inching along the ground on its spider-like legs. The Black Series Probot easily solves the Probot's floating problem with an included clear display rod and Hoth snow-covered base. Thank you Hasbro.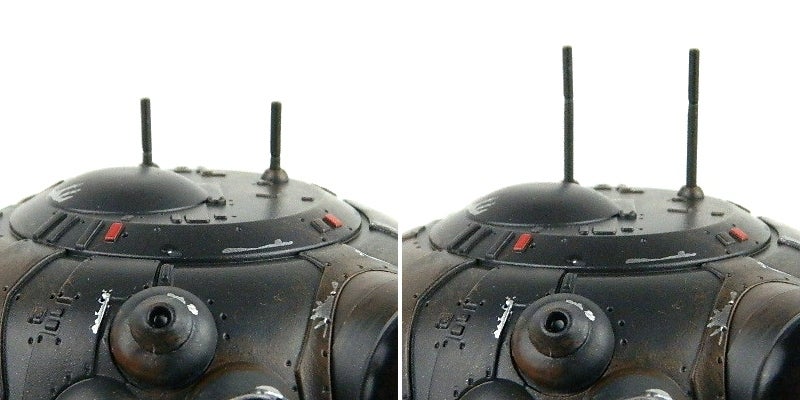 Another nice touch is the cool addition of retractable antenna. By gently pulling on one antenna, both raise or lower. I can almost hear the Probot's odd garbled transmission sounds now.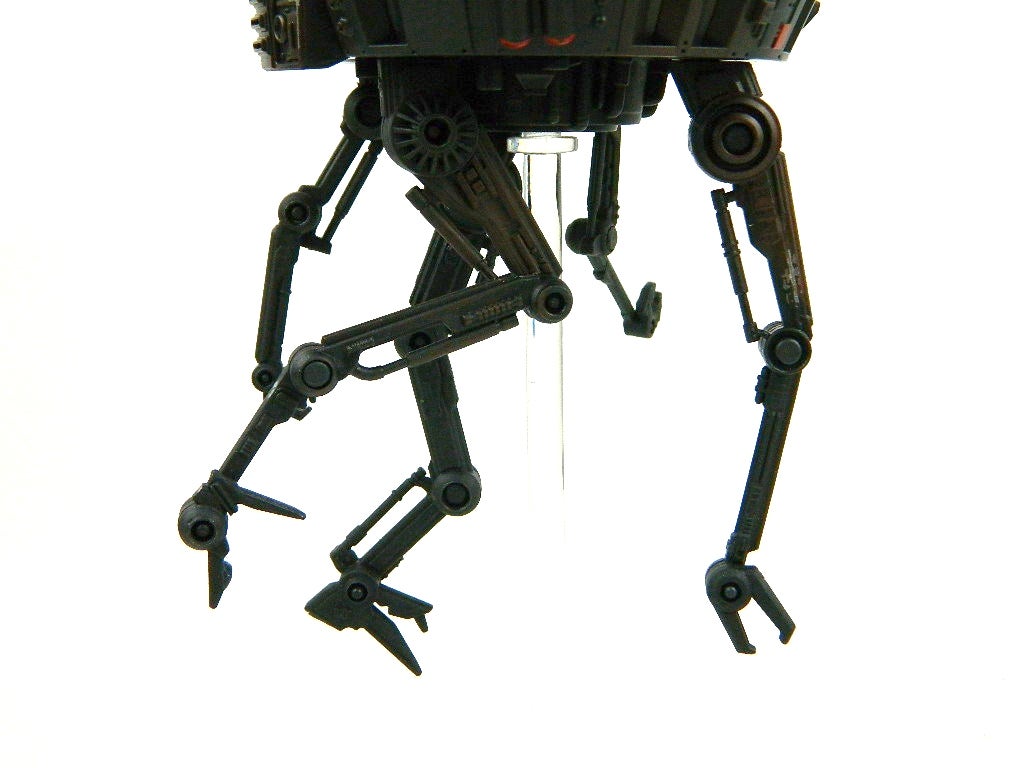 As a prestigious Black Series figure, the probot can move. Points of articulation include the robot's domed head (full 360 degree motion), a swiveling laser, the aforementioned antenna, and all five of its legs. What's great here is that each limb, big and small, includes three nice and solid swivel joints for a wide range of poses.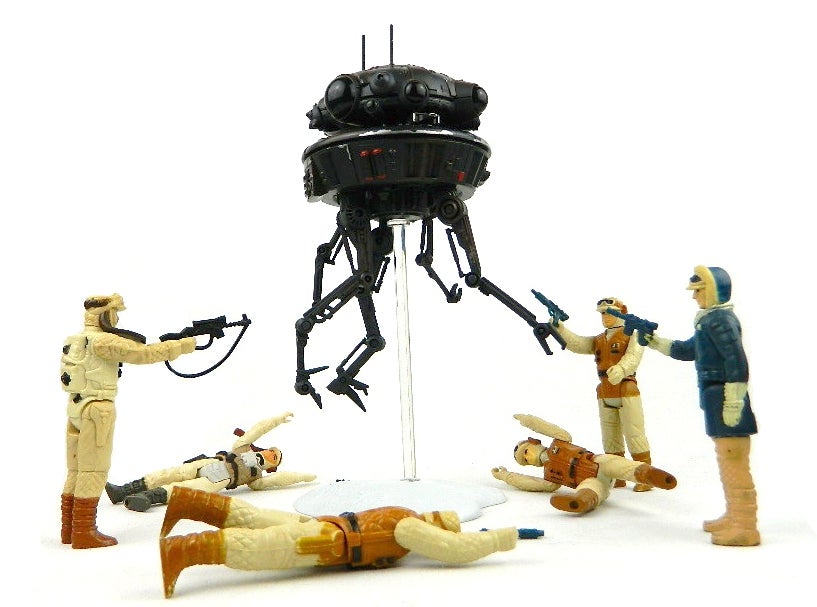 The Star Wars Black Series Imperial Probe Droid has just landed, and can be had through Amazon priced at $29.99 ($27.00 with Prime!). If you're a Probot lover like myself, this is a must-have figure for your collection. The Rebels don't stand a chance! Bwahahaha!
---
We are committed to finding, researching, and recommending the best action figures and collectibles. We earn commissions from purchases you make using the retail links in our product reviews. Learn more about how this works.
---