I've been a fan of the first-person shooter DOOM since its shareware, floppy disc(s) release back in the mid-90s. I was kicking other player's butts in dial-up deathmatchs while most of today's Fortnite-playing youth were still in diapers. DOOM was the game that rekindled my love of video games – a passion originally birthed from quarter arcades and the Atari 2600. It's thanks to DOOM that video games are still a huge part of my life to this very day.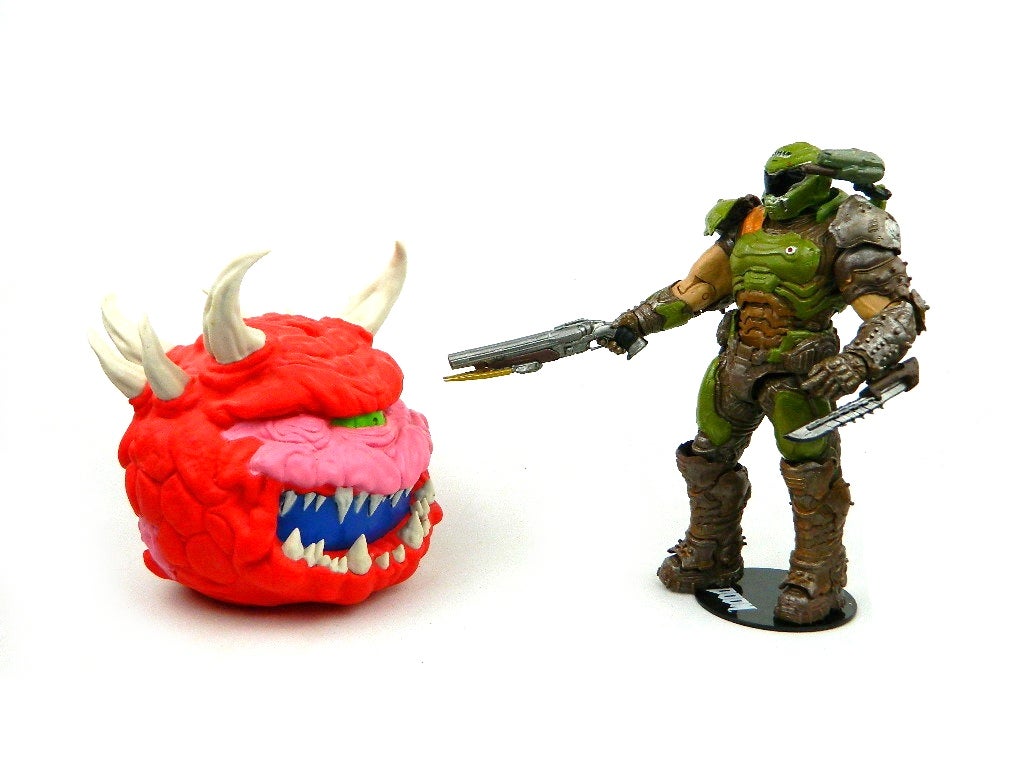 Needless to say, I'm looking forward to DOOM Eternal, the follow-up to 2016's surprising modern-day reboot of the popular franchise. I'm also extremely excited to finally own an action figure of the "Doomslayer" ("Doomguy" for all you old school fans).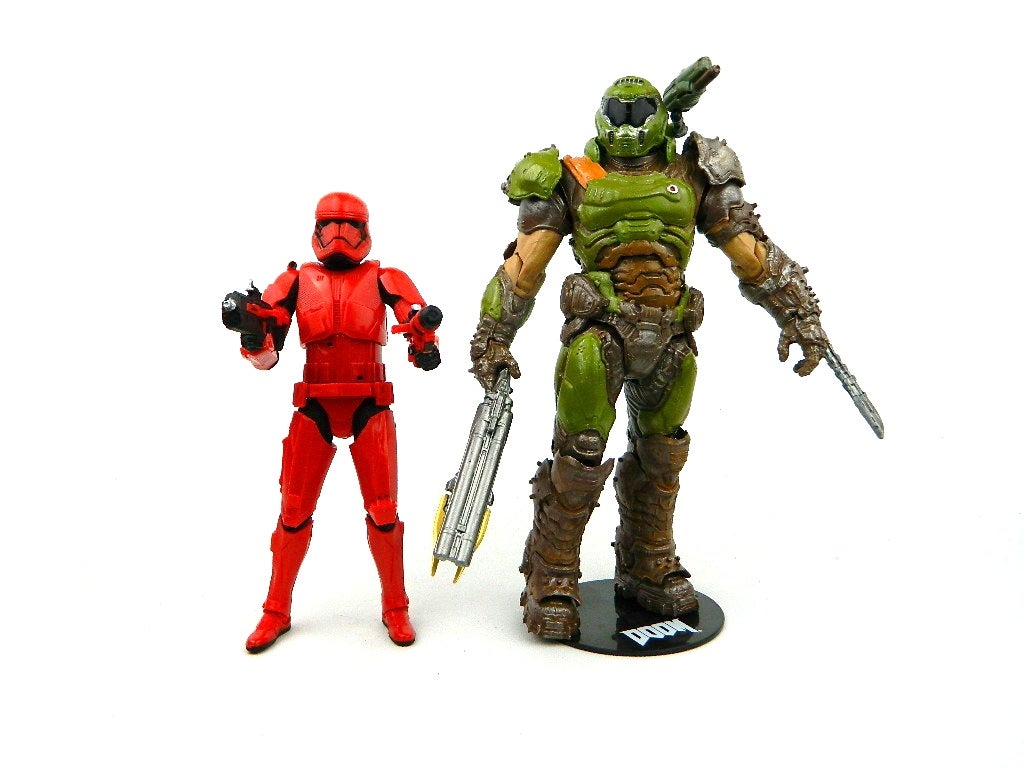 Shipping now priced at $19.99 (I got mine through Amazon with free Prime shipping), the Doomslayer shows a return to form for McFarlane Toys. Not since the golden days of Spawn has the company produced such a seriously chunky, well-articulated and sculpted action figure.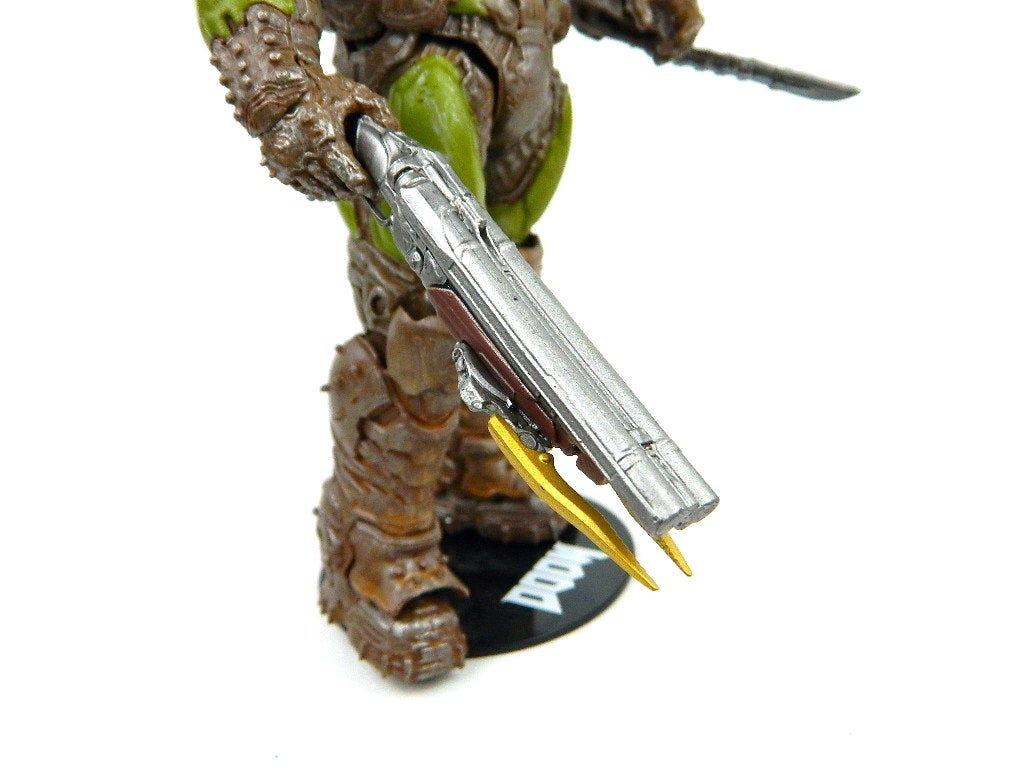 Standing over 7-inches tall, the Doomslayer comes armed to take on the demon horde with his trusty double-barreled Super Shotgun (with new underslung grappling "Meat Hook"attachment), as well as an extended arm blade. The whole new look of DOOM Eternal's Doomslayer has a very "Predator"-like vibe, an influence further seen in his shoulder-mounted side-arm weapon, the flame belcher. McFarlane Toys crafted this weapon on numerous swivel joints, allowing you to position it as you see fit.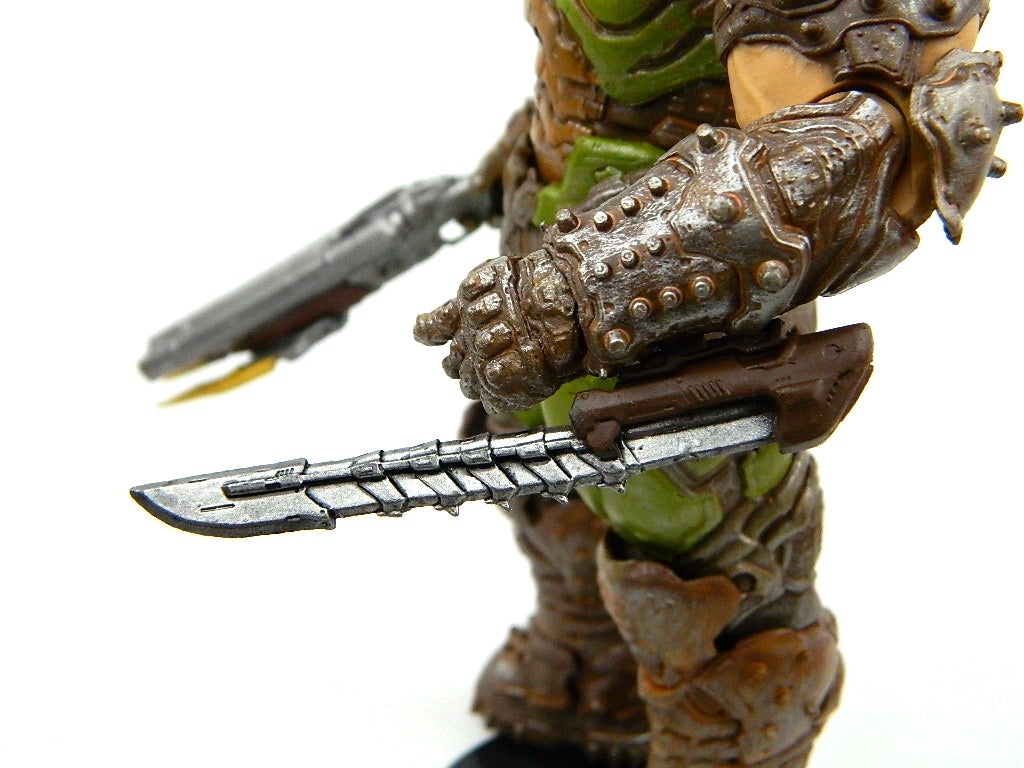 Speaking of articulation, McFarlane didn't skimp on this figure. 22 points are mentioned. In addition to the poseable flame belcher (3 points there), the Doomslayer features: Ball-jointed head, each shoulder pad, shoulders (though a bit stiff here), and thighs; double-swivel/ball waist (slightly restricted, but it allows for some much-needed turning motion); hinged-swivel knees; swivel wrists; and rocker ankles.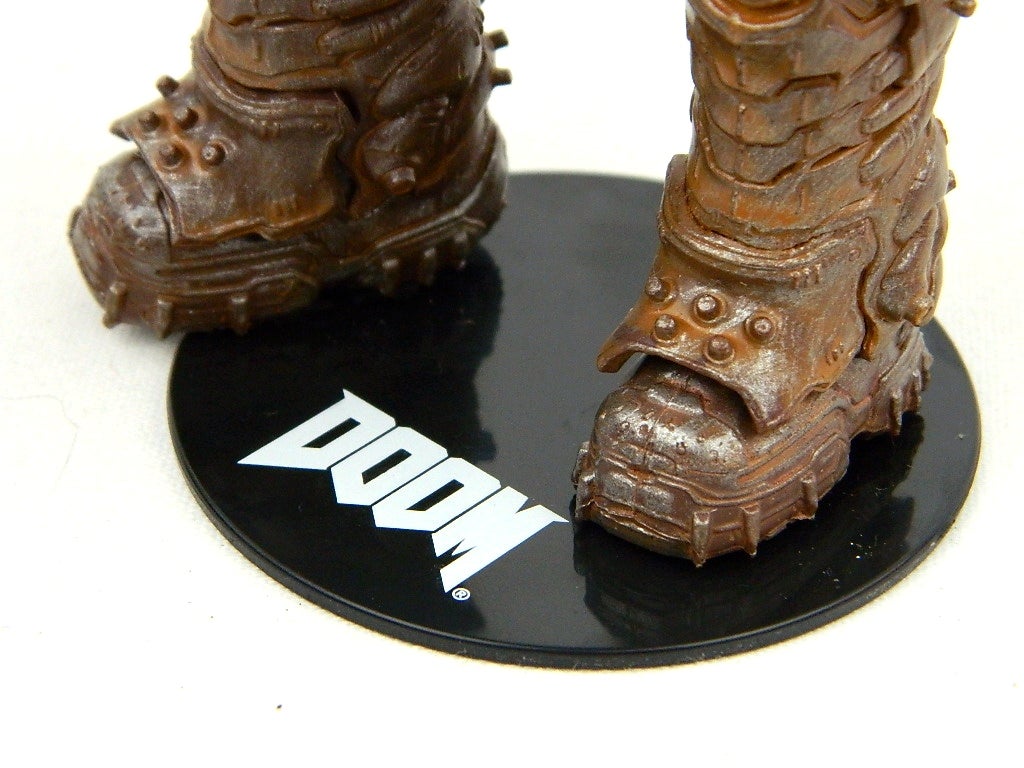 In other words, the Doomslayer features pretty much every major articulation point you could want on a modern action figure. It's certainly enough to get some killer poses. While the Doomslayer stands fine on his own, McFarlane goes the extra mile and throws in a DOOM-themed display base. A welcome addition.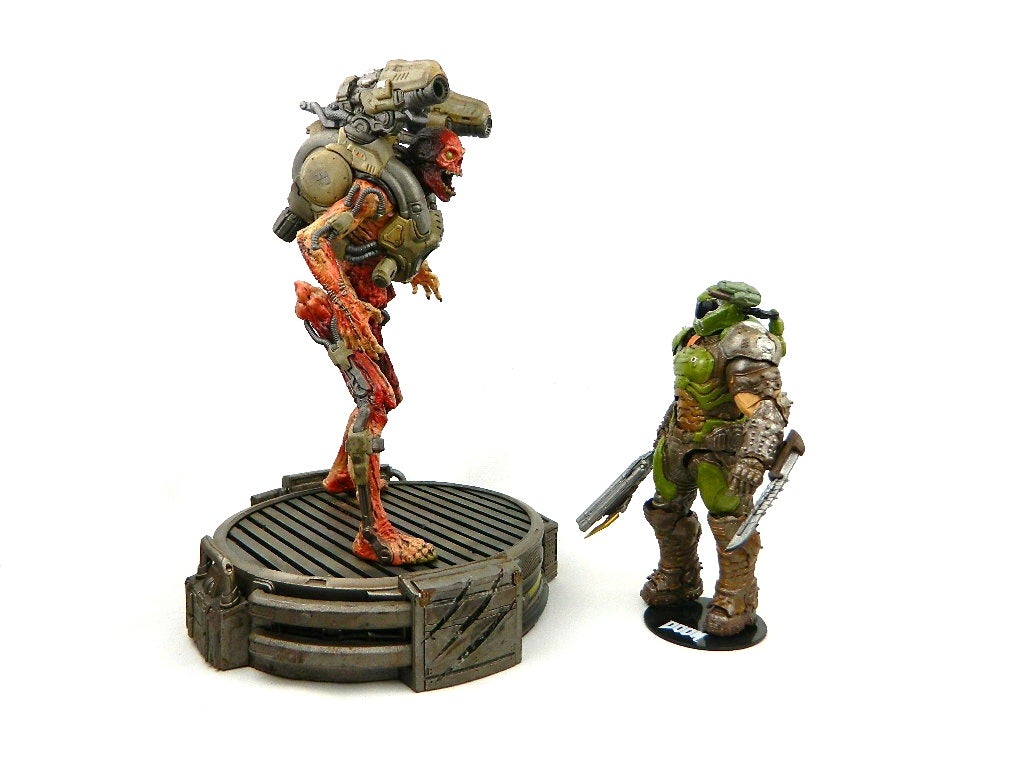 While news that DOOM Eternal has been bumped back to March 2020 is a bit of a bummer, the fact that fans can own a Doomslayer action figure NOW is simply fantastic. I'm ecstatic that I can finally scratch this long-awaited figure off my wish-list… and I'm even happier that it came out so well. Fingers crossed that McFarlane Toys produces even more DOOM action figures – old, new and everything in between – because this long-time fan can never have enough DOOM in his life.
Scroll on for more photos!
Review and Photos by Jeff Saylor
Figure Purchased by the Reviewer
---
Keep up with all the latest toy news by following Figures.com on Facebook and Twitter!
To buy action figures, take a look at Hobby Link Japan, BigBadToyStore.com, TheToySource.com, Toynk.com, and BriansToys.com.