Playmobil has been handling their licensed properties with flying colors. We loved their classic Ghostbusters line, and the animated style Real Ghostbusters were also true to the source, and a lot of fun. This is our first time playing with the Dragons line from Dreamworks' How to Train Your Dragon series, and the first set in an all-new series from the new film, How to Train Your Dragon: The Hidden World (in theaters February 22!)!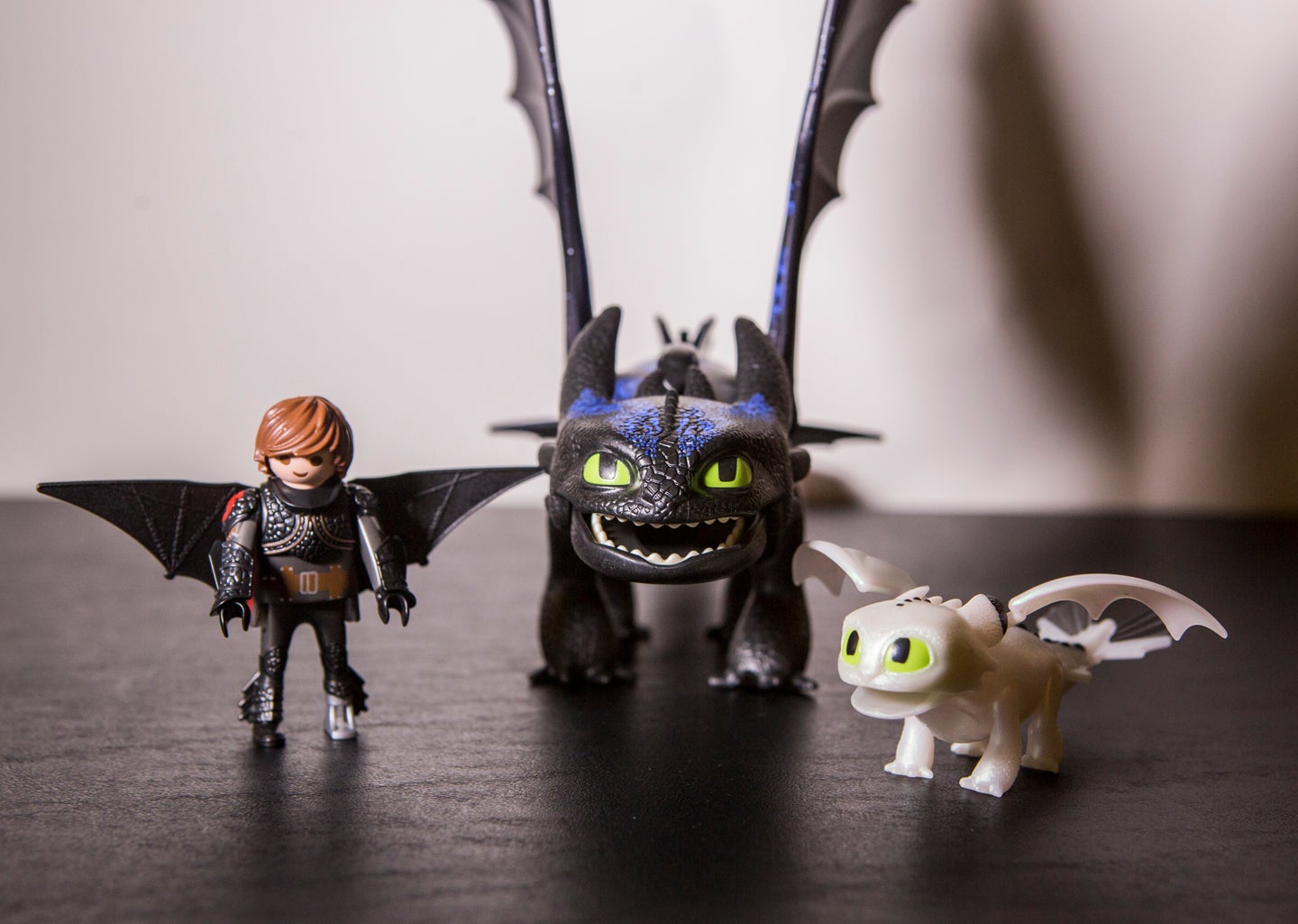 This set features Hiccup, with his flight suit and fire sword, Toothless, with light up fins and the ability to fire blue fireballs, and a pearlescent baby dragon.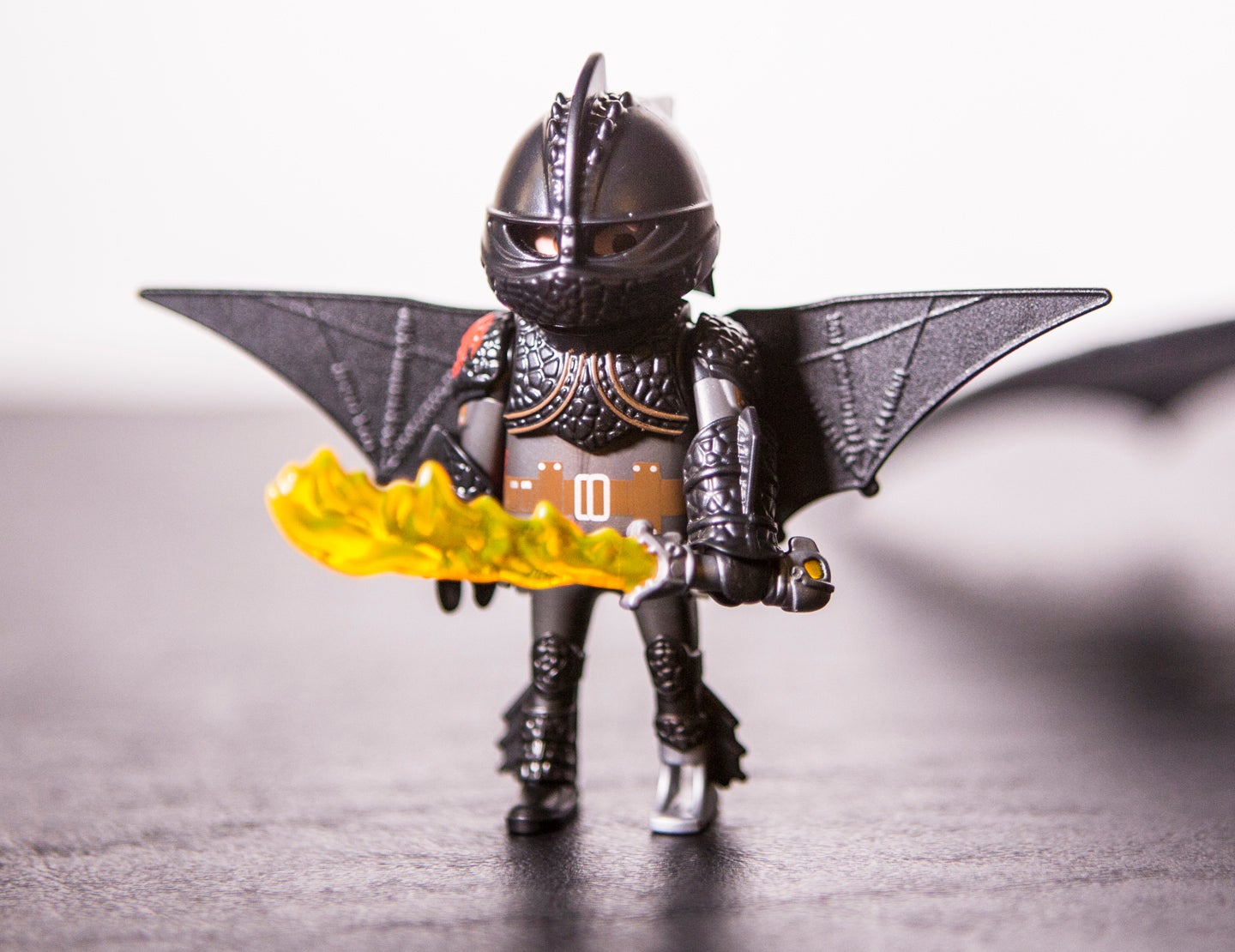 Hiccup has his prosthetic leg, and the fire sword is beautiful. I also liked how there are two hair pieces, one for his tussled look, and then a classic Playmobil hair piece for securing his helmet. Safety first!
Toothless is massive and impressive. The paint job and texture are fantastic. I love how Playmobil can embrace the look of the film, but it's still clearly Playmobil at its heart. It's well constructed, but nothing is compromised. The wings can pose in all kinds of positions, and the long tail is great for smaller hands to hold and "fly" him around the room. The light up feature is subtle and fun, and the saddle for Hiccup fits nicely into the design. Hiccup sits very securely, even when doing barrel rolls and nose dives.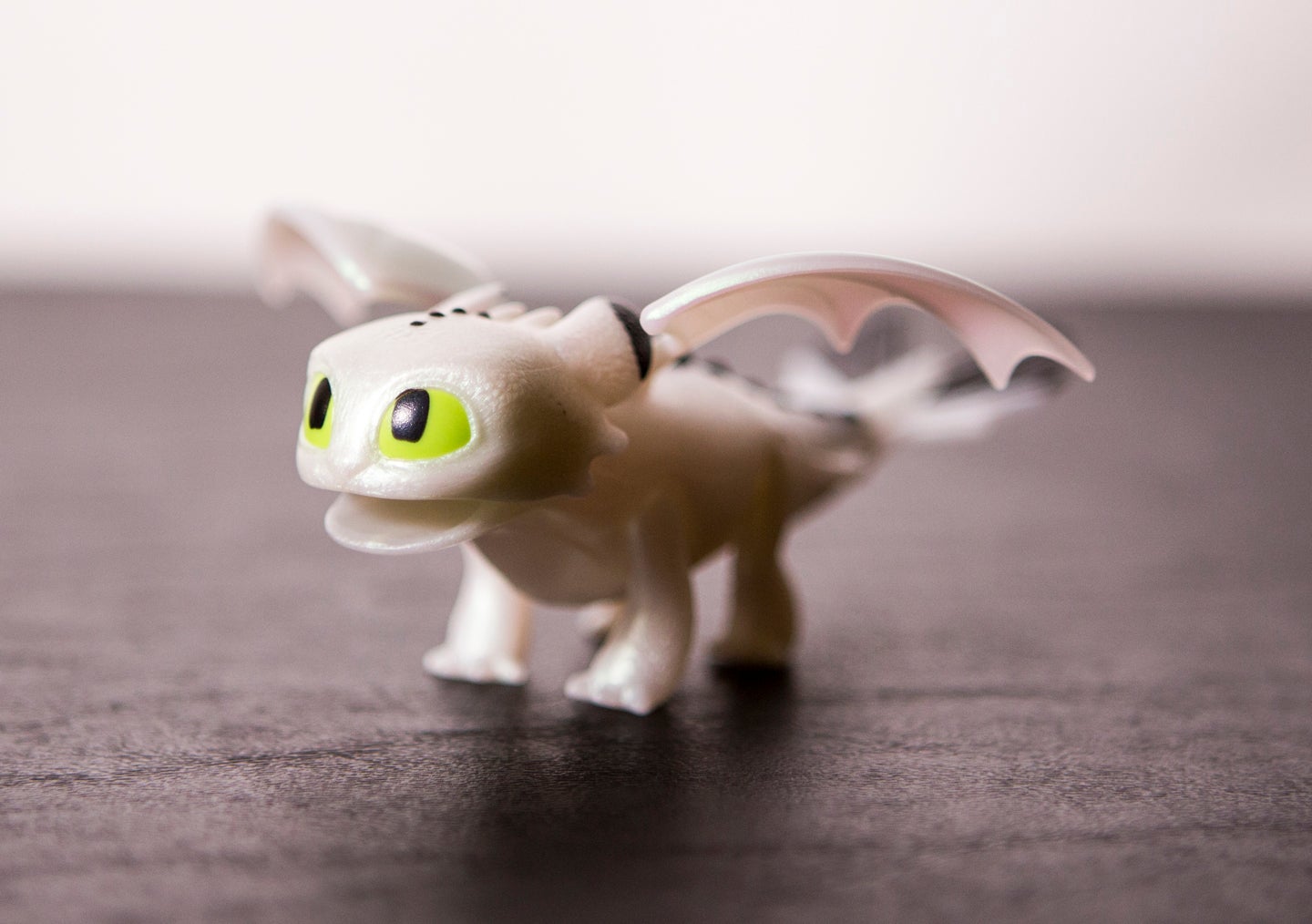 The baby dragon has a great pearlescent quality. It catches all kinds of colors in the light, and his wings, legs and mouth are also poseable.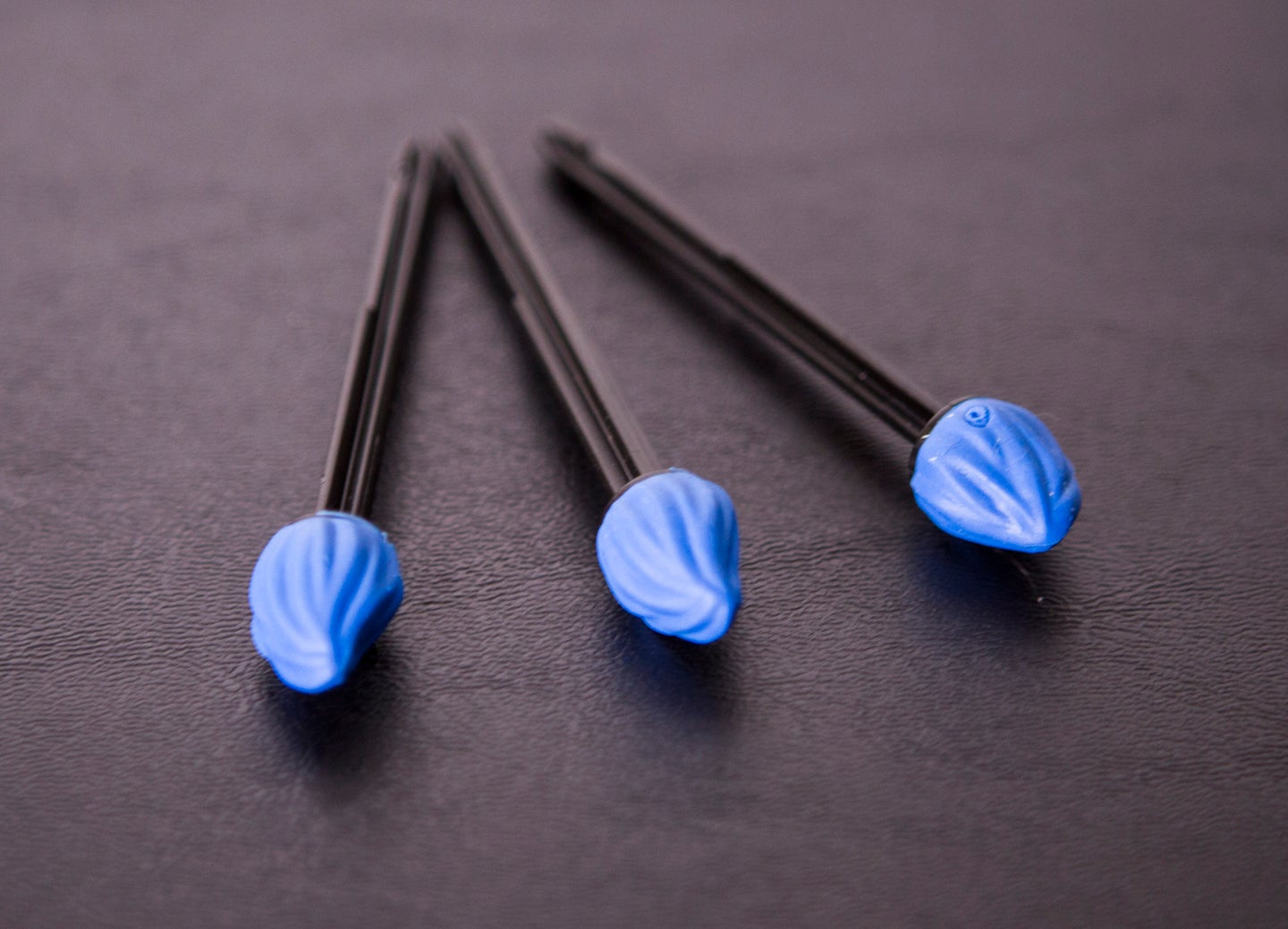 The "firing" feature is nice, just push back on Toothless's ears to open his mouth, and he'll shoot one of three blue safety-tipped darts.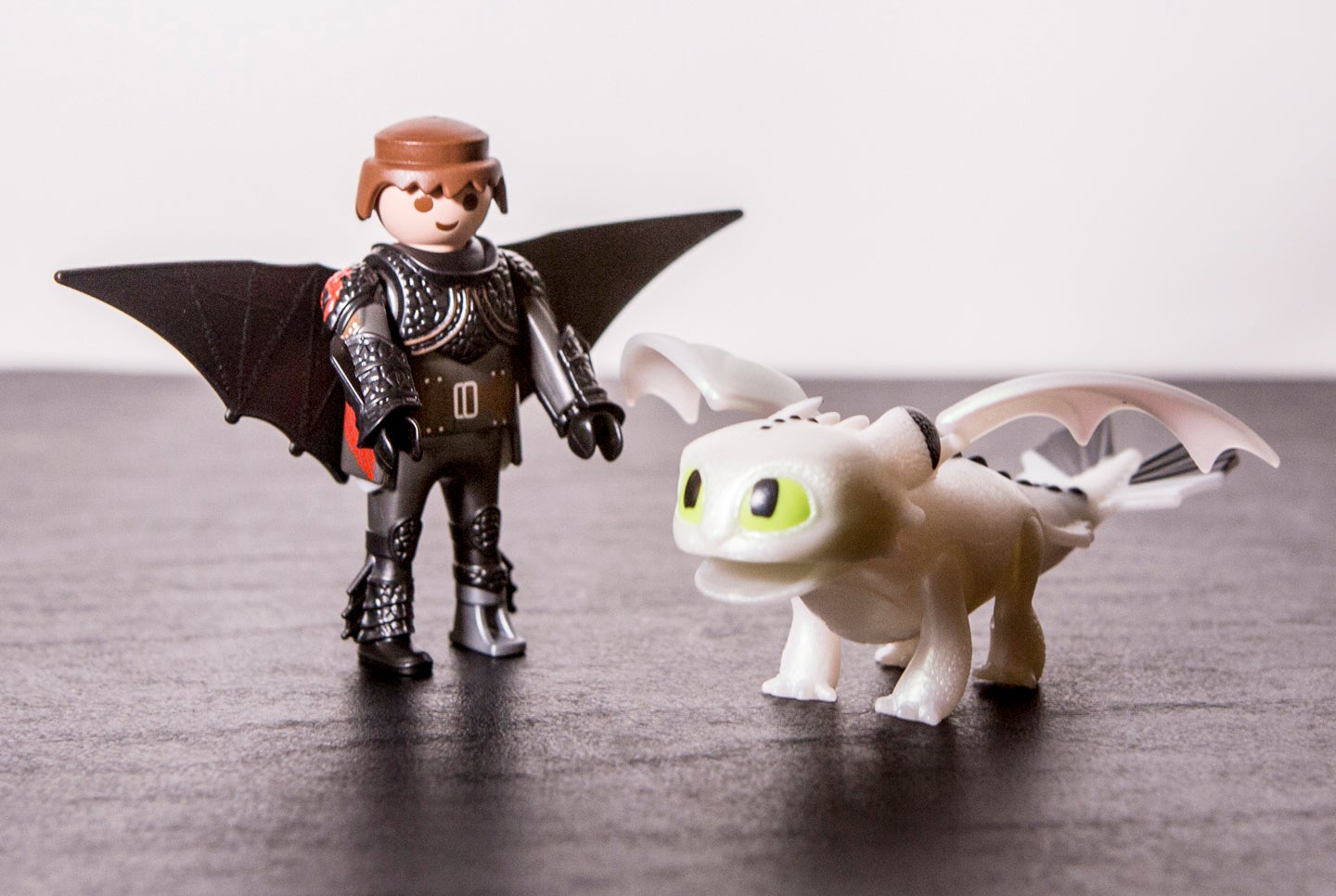 There's a whole line of Dragon themed toys, including several other new sets from How to Train Your Dragon: The Hidden World (check them all out HERE). We're looking forward to watching the latest entry, The Hidden World to see how it all comes to an end.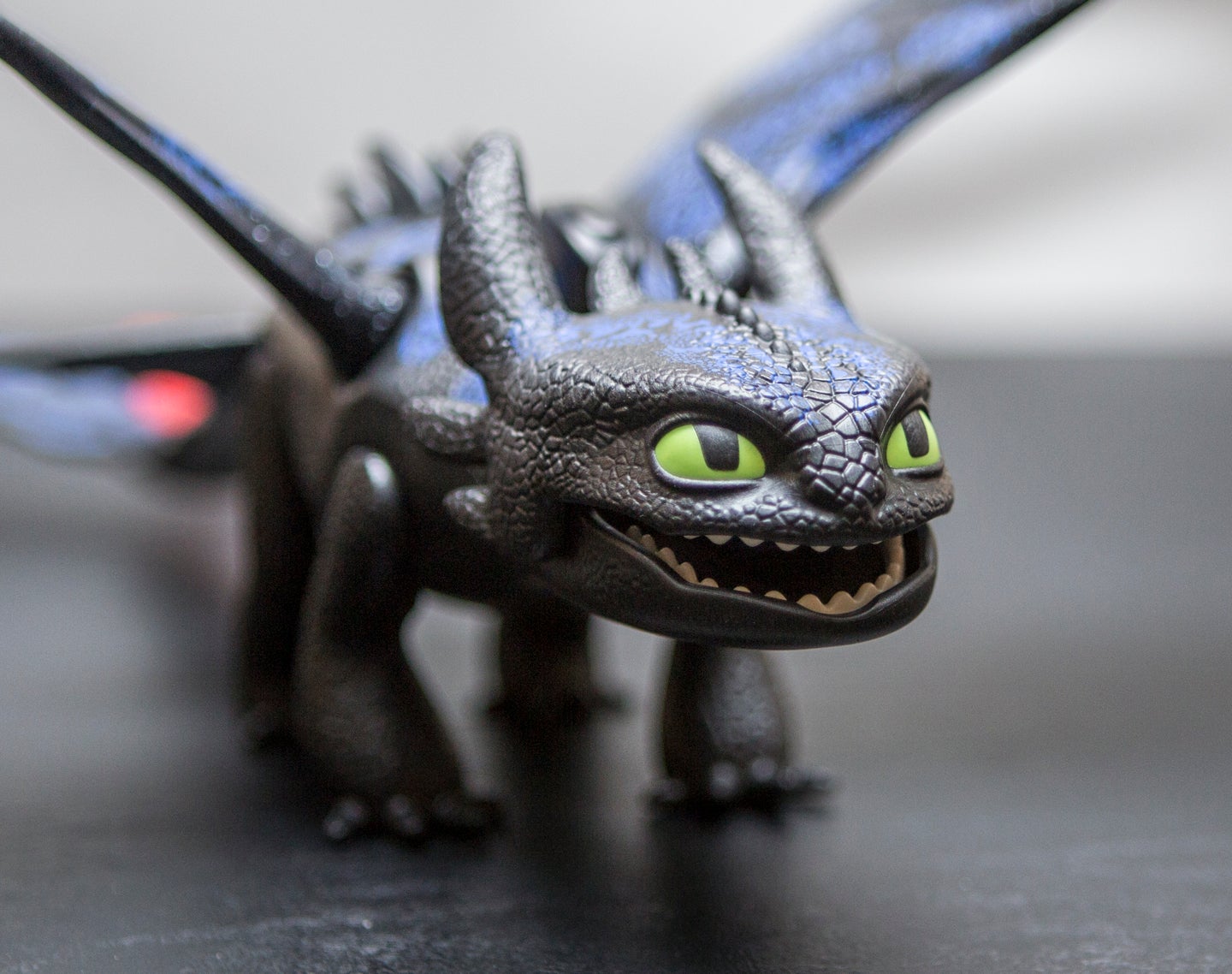 Overall Playmobil knocks it out of the park for both playability, detail, and display ability. It's a good solid toy, and won't break easily. We loved it and can't wait for more. Stay tuned for coverage of Playmobil is showing at Toy Fair starting this weekend!
Review and Photos by Andy Jones
Review Sample Courtesy of Playmobil
---
Keep up with all the latest toy news by following Figures.com on Facebook and Twitter!
To buy action figures, take a look at Hobby Link Japan, BigBadToyStore.com, TheToySource.com, Toynk.com, and BriansToys.com.