Marvel's Avengers: Infinity War hits digital tomorrow on July 31st, and will arrive on DVD and Blu-ray soon after on August 14th. That means one thing: you need Marvel collectibles to celebrate! Lucky for you, Monogram has an affordable solution with their newest 3D Foam Figure Key Chain assortment!

Based on characters from the blockbuster movie, this assortment is all about Avengers: Infinity War, all the time.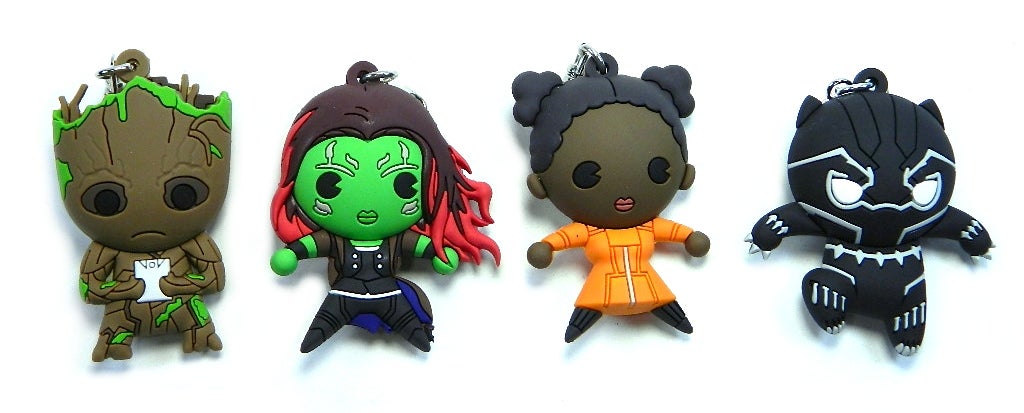 Characters to collect include: Captain America, Winter Soldier, Thor, Spider-Man (technically Iron Spider), Thanos, Black Panther, Teenage Groot (with game device), and Shuri.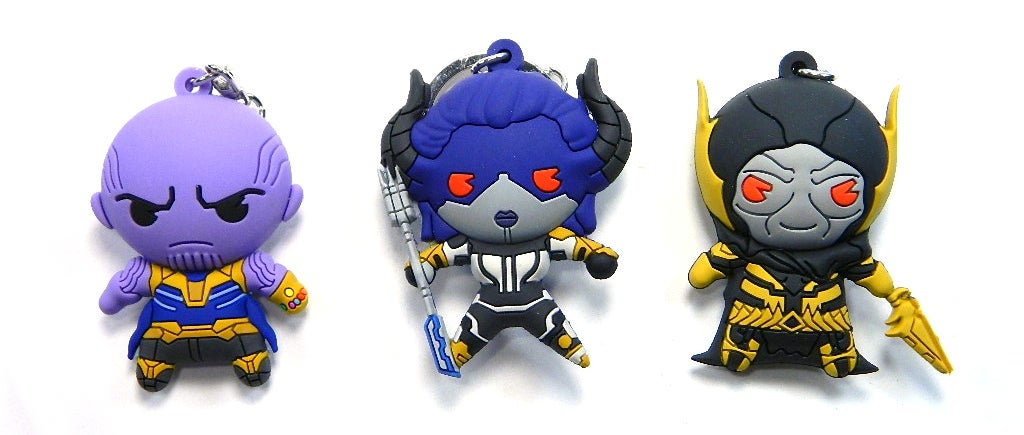 Be on the look out for the two super rare chase figures of Corvus Glaive and Proxima Midnight!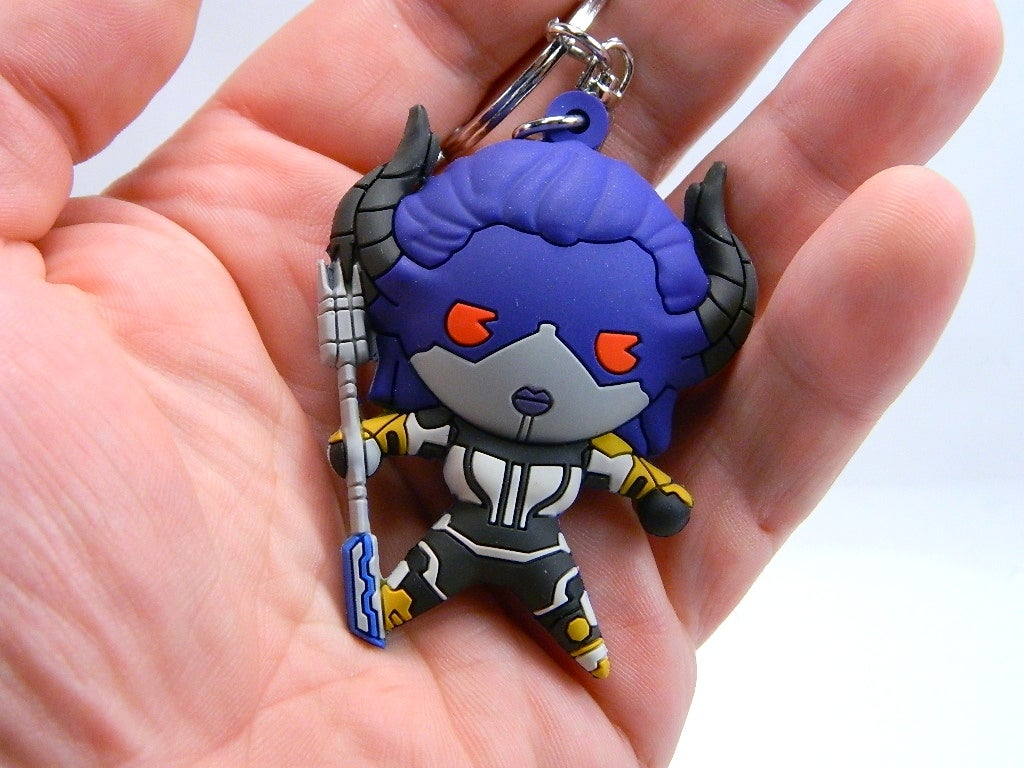 Highlights in this wave are Shuri andThanos' two goons. These are especially collectible as you won't find these characters in any previous Marvel assortment. My one small nit with this wave is a lack of character-specific accessories, such as Thor with his new hammer and Captain America with his new Panther-made shields. Corvus Glaive and Proxima Midnight have their weapons, why can't our heroes have them too?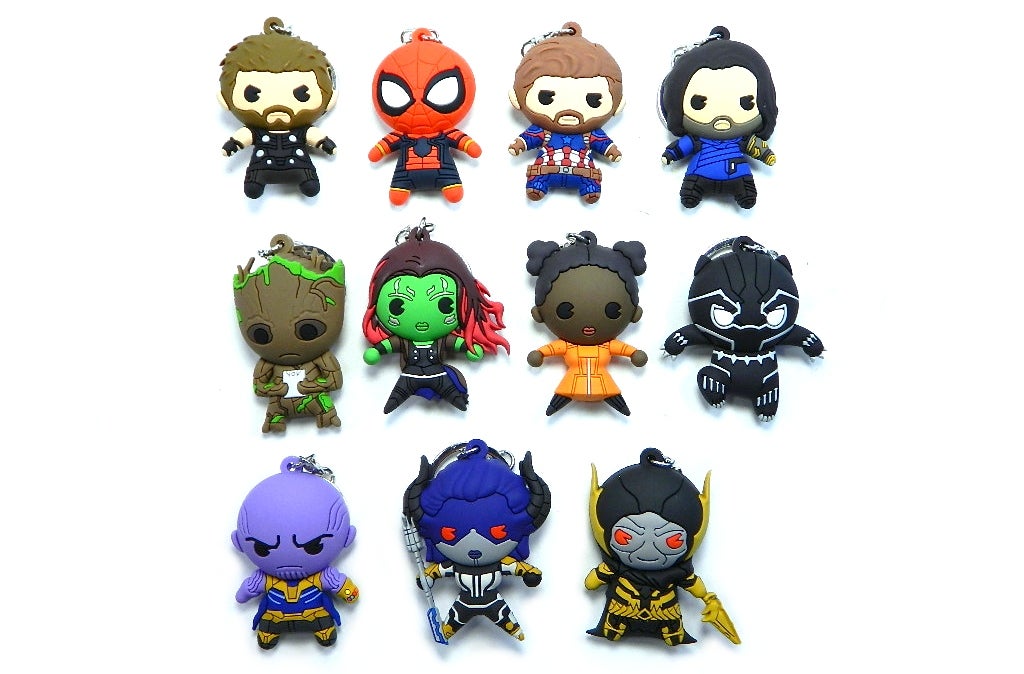 Missing Mjölnir aside, this is a fun assortment that's perfect for long-time Marvel Monogram collectors, as well as those just starting out. Make mine Marvel!
Review and Photos by Jeff Saylor
Review Samples Courtesy of Monogram