Moooooorrrtttaaaallllll Kooooommmmmbbbbbaaaaaattttttt!
In the crowded arena of fighting games, Mortal Kombat has stood out from the pack with it's ever-growing roster of killer-looking "Kombatants" and over-the-top, violent "Fatalities". It's been a formula for success since its introduction in 1992, spanning decades of brutal gaming fun all the way to Mortal Kombat's latest installment – MKX – in 2015.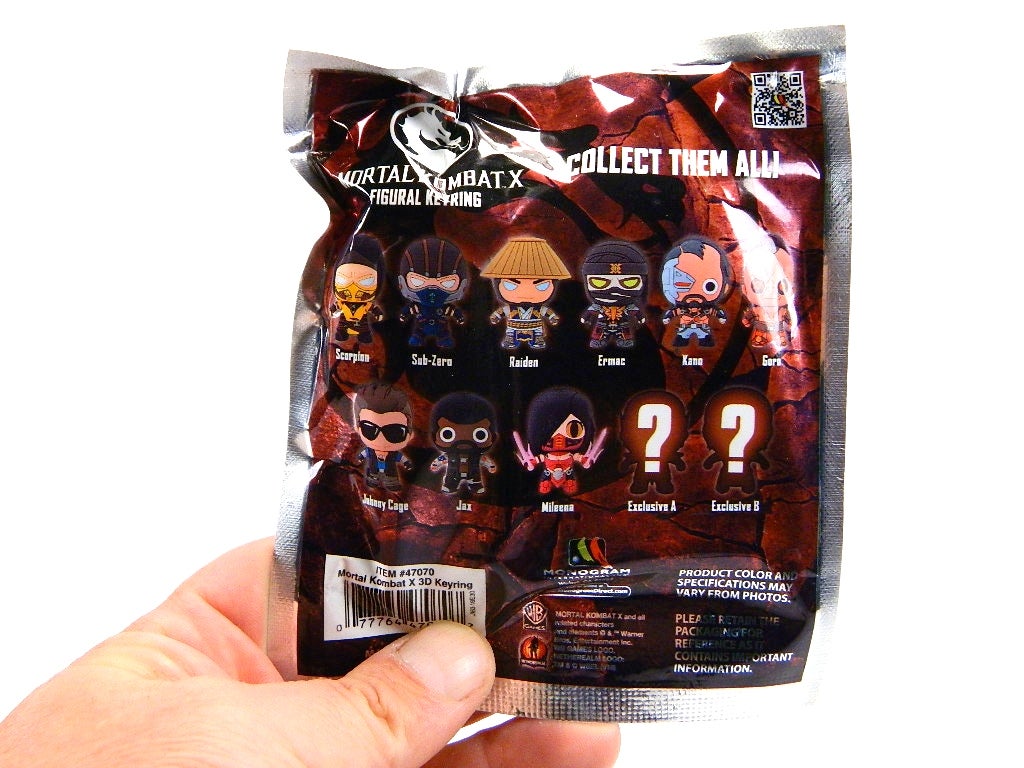 Exclusive to GameStop stores, Monogram has released a new 3D Foam Figure Key Chain assortment based on characters from the 10th Mortal Kombat game.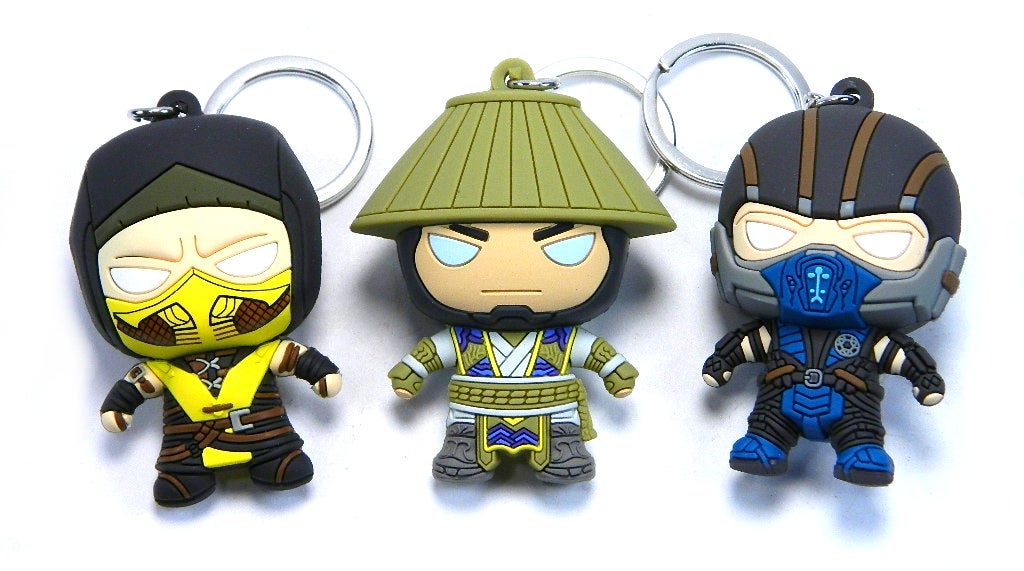 While MKX has a TON of new fighters, Monogram's first series has a strong focus on the classic Kombatants (with new MKX outfits), which is nothing but a good thing for this long-time fan. The nine core characters to collect include ninja's Scorpion, Sub-Zero, and Ermac; thunder god Raiden; movie martial artist Johhny Cage; cyborgs Jax and Kano; sai-wielding assassin Mileena; and the four-armed brute Goro.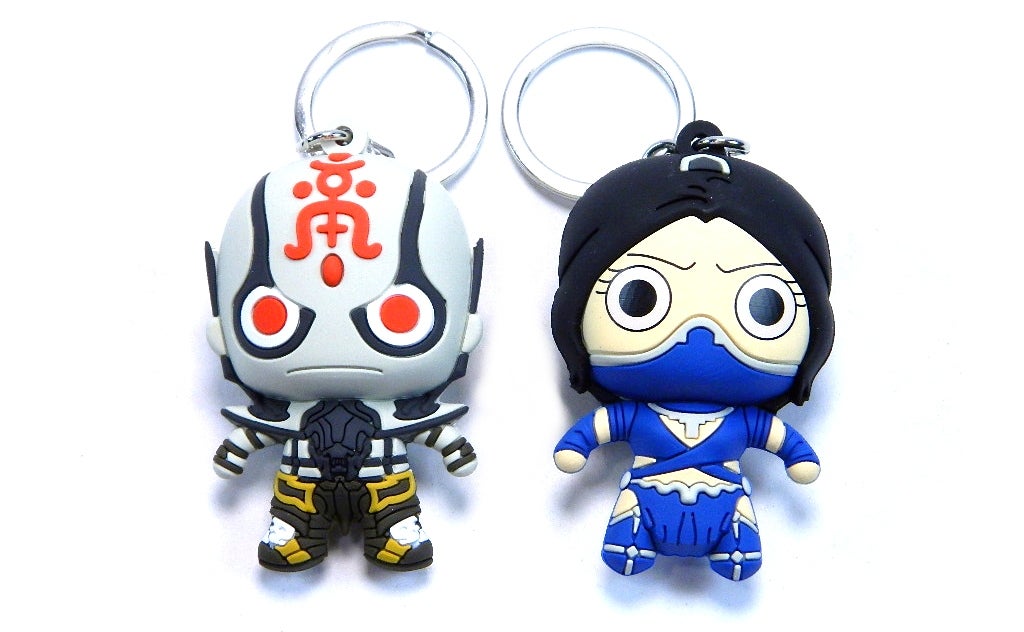 As is a Monogram staple with their 3D blind bagged series, the Mortal Kombat collection stars two super rare chase figures. Be on the look out for the Netherealm necromancer Quan Chi and the Steel Fan-slicing femme fatale, Kitana!
Out of the case of 24 blind bagged figures I opened, I received one complete set of 11 figures (including the two rare chase), a full set of 9 core characters (no chase), and four figures to spare: a Goro, Scorpion, Mileena, and hot-shot Johnny Cage. In other words, your odds are about 50/50 on getting a core character.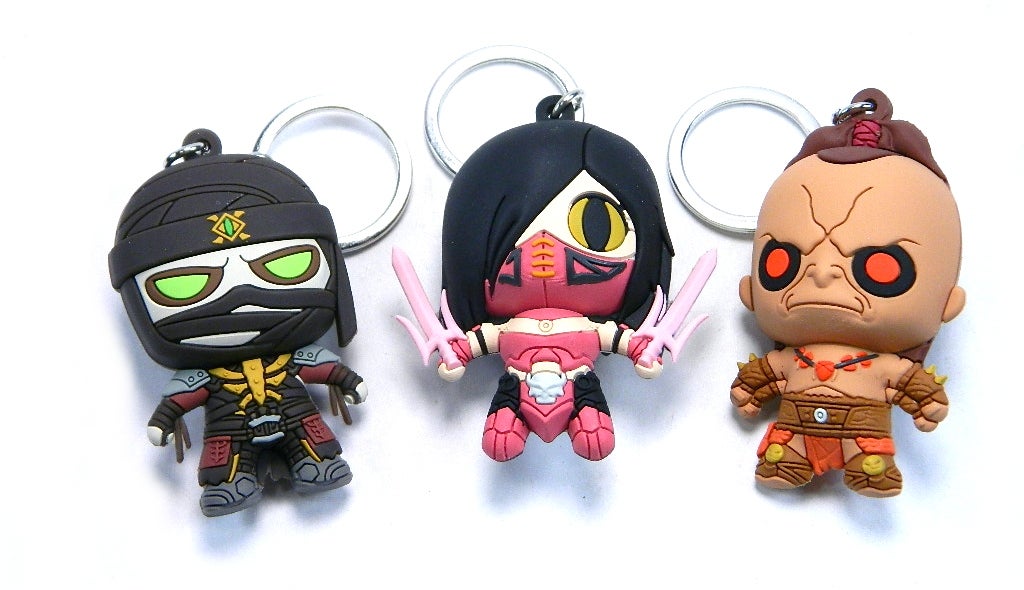 As a long time Mortal Kombat fan, I absolutely love this new assortment.The cute chibi design of the figures pairs nicely with a hard hitting, violent property like Mortal Kombat. My favorites are the original ninja duo of Scorpion and Sub-Zero, followed closely by the adorable beady eyed Goro. The detail on Monogram's 3D Foam Figures grows more intricate with each new release. The cybernetic detail on Kano is amazing.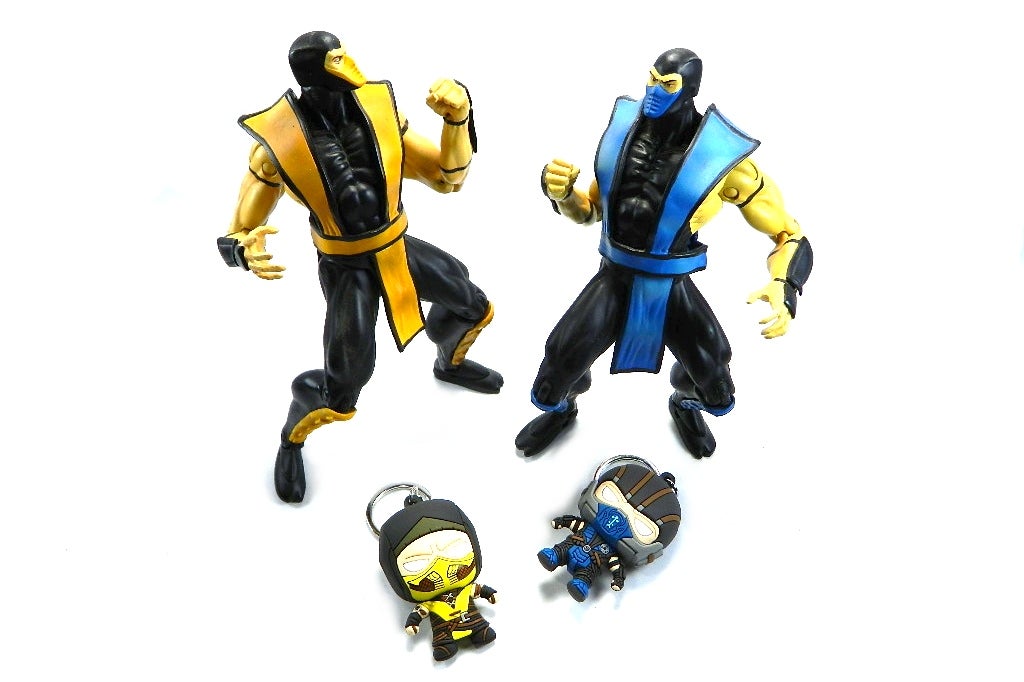 Here's hoping we receive a second series of Mortal Kombat 3D Foam Figure Key Chains. I still need my favorite character Kabal. More of the ninjas too – Reptile, Cyrax, Smoke, and Sektor. Heck, there's TONS more Kombatants to do. Shao Kahn, Sonya Blade, Liu Kang, Kung Lao…
FINISH THEM! 🙂
Review and Photos by Jeff Saylor
Review Samples Courtesy of Monogram
---
Keep up with all the latest toy news by following Figures.com on Facebook and Twitter!
To buy action figures, take a look at Hobby Link Japan, BigBadToyStore.com, TheToySource.com, Toynk.com, BriansToys.com, ToyWiz.com, and EntertainmentEarth.com.