Review and photos by Scott Rubin
Marvel is having a hell of a year right now, and it's only getting better this week with the release of Avengers: Infinity War. On the gaming table, WizKids has been celebrating the characters of the comic book universe in a big way with the X-Men: Xavier's School HeroClix expansion in February and very soon with the Marvel HeroClix Avengers Infinity set! It's not based on the film, but rather a comic book storyline from 2000. From that jumping off point the expansion includes Avengers in space, classic characters (both new versions and some never before clixed), Infinity Watch, Guardians of the Galaxy members from their first appearances, Spaceknights, and more. This set also does something never before seen in HeroClix: each over-sized booster includes four standard figures and one 2×2 colossal or vehicle! These range from generic and unique conveyances (including the Spider-Buggy!) to monsters, heroes, and even supremely powerful cosmic entities.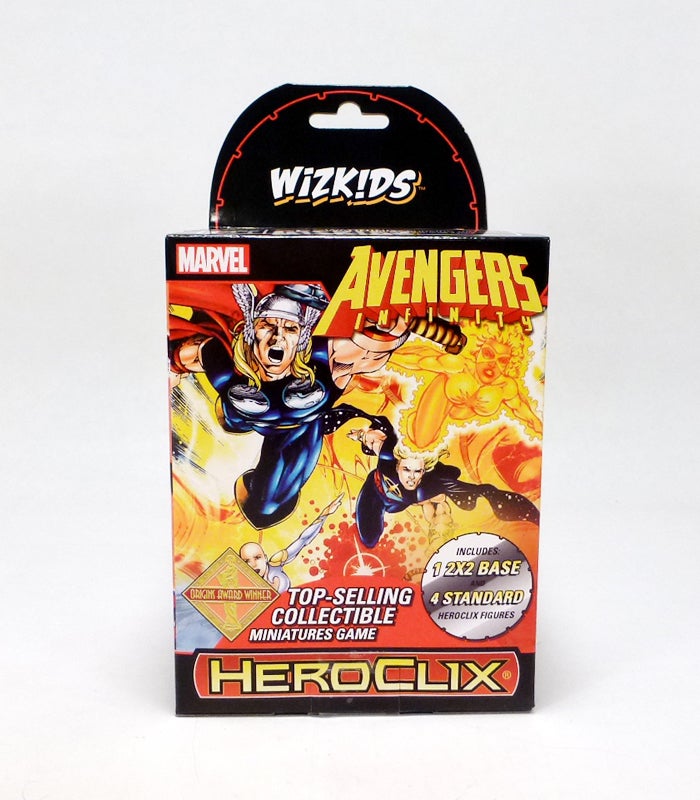 With the new format the Avengers Infinity boosters have a new shape; they're more like square boxes than the traditional tall and thin packages. These are decorated on the front with artwork from the titular comic series featuring heroes Thor, Photon, Quasar, and Moondragon.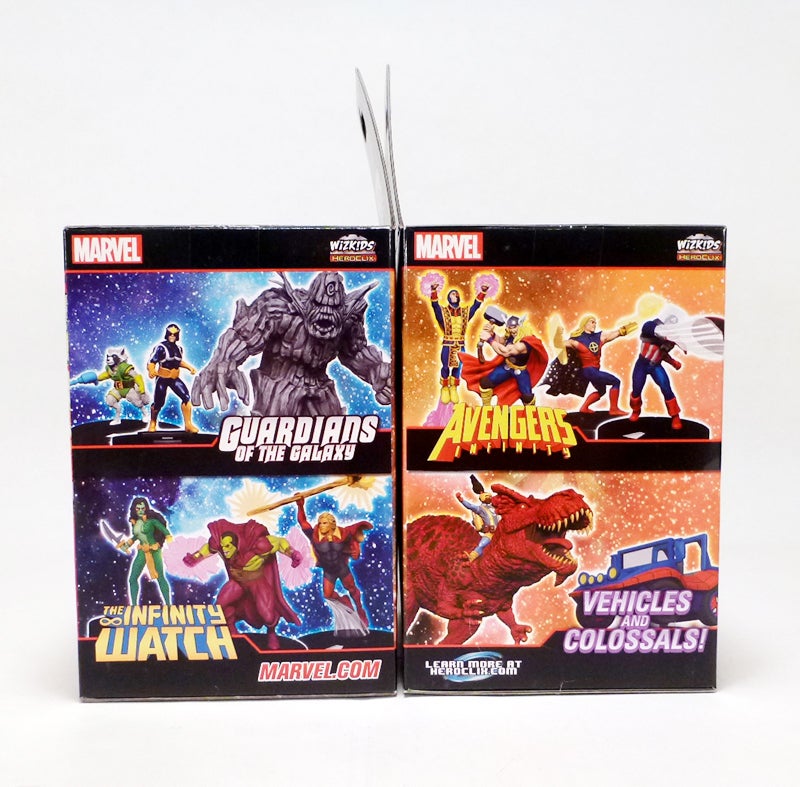 The sides show off some of the themes in the set with Guardians of the Galaxy (origin versions of Star-Lord, Rocket, colossal Groot), Infinity Watch (Gamora, Drax, Adam Warlock), Avengers Infinity (Jack of Hearts, Thor, Quasar, Captain America), and vehicles and colossals (Devil Dinosaur and Moon Girl, Spider-Buggy). Lastly, the back of each booster displays the incredible Living Tribunal figure and points you to the HeroClix community and the WizKids Info Network. Oh, and watch out… Thanos threatens you from the top of the booster box!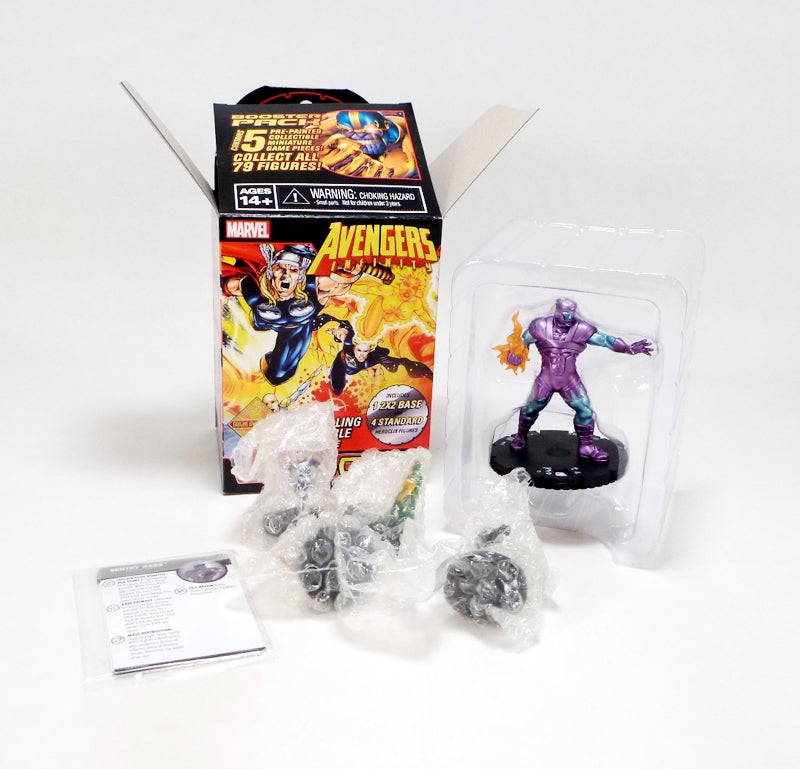 Because of the way the standard size figures are packaged (individually bagged in bubble wrap, crammed in behind the plastic tray holding the colossal/vehicle) we're going to leave the unboxing videos to the professionals like Scott Porter and get right to what we do best: awesome photography! Check out the contents of each booster, then keep reading for tons more info and a photo gallery of all the Avengers Infinity figures we pulled.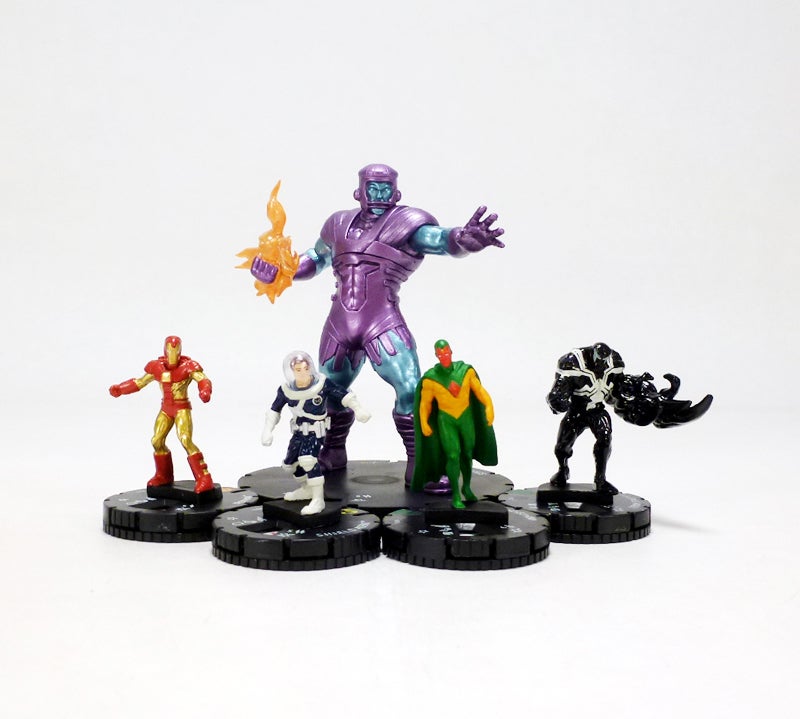 Booster 1
001 Iron Man
011 S.H.I.E.L.D. Agent
014 Anti-Vision
023 Venom, Space Knight
G013 Sentry #459
Alright, cool stuff right off the bat! Iron Man starts the set with a fun, retro armor featuring a space helmet and the S.H.I.E.L.D. Agent is a second spaceman and our first generic figure. Anti-Vision was an interesting addition, a parallel Earth version of the beloved android Avenger, and then there's an incredible Venom, Space Knight from the comic by the same name in which Flash Thompson becomes a sci-fi space hero. The big figure in this booster is the specific, rare version of the imposing Kree Sentry, #459.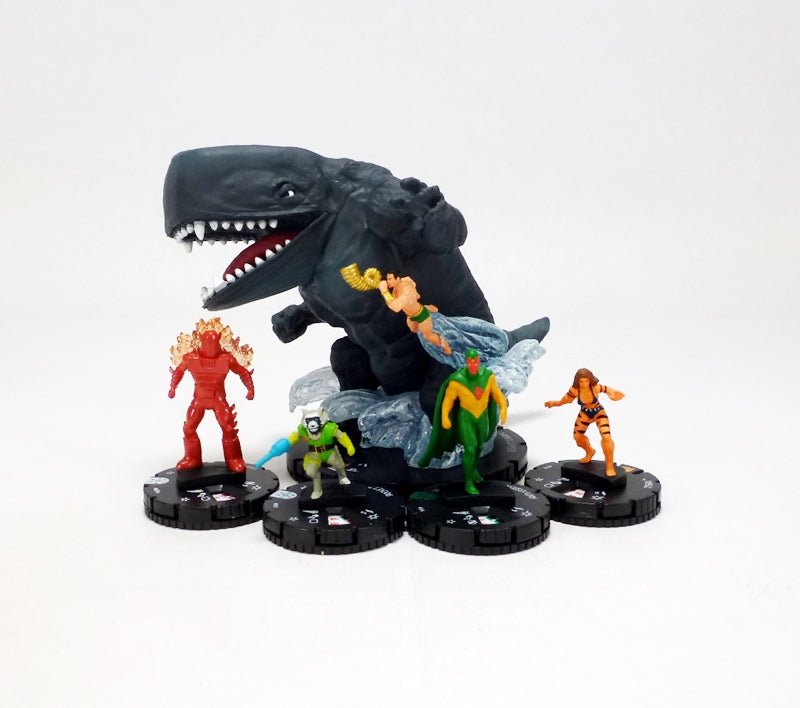 Booster 2
007a Firefall
009 Rocket
014 Anti-Vision
018 Tigra
G017 Giganto & Namor
Okay, now things are getting interesting. Common Firefall gives us our first traditional Spaceknight (Venom is one, of course), and Rocket is one of the cool "origin story" figures with a fun classic look. We've got our first double with Anti-Vision and then an Avengers Infinity version of Tigra. I had seen that Giganto would be one of the colossals in this set, but this version is a duo with Namor and looks awesome!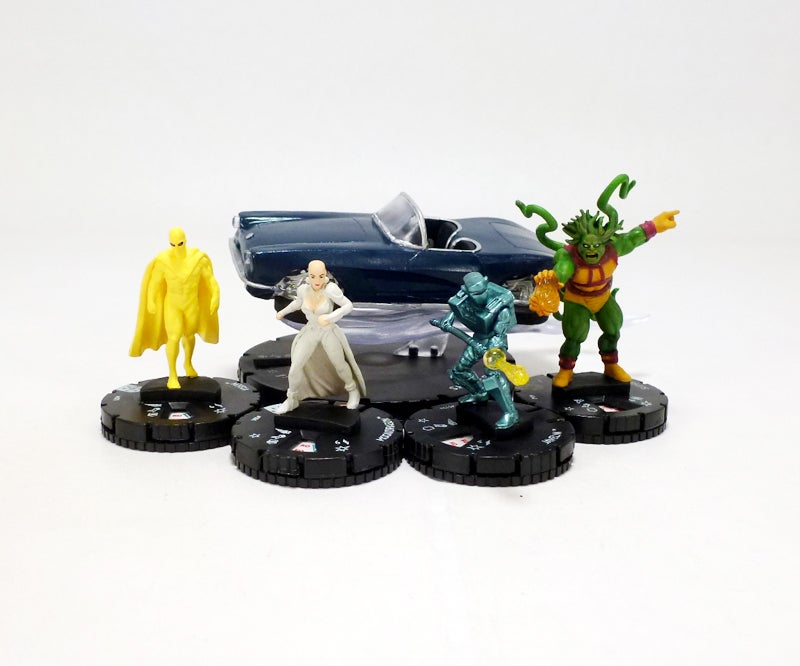 Booster 3
005 Vision
006 Moondragon
019a Javelin
042 Supremor
G002 S.H.I.E.L.D. Flying Car
Common Vision is a ghostly yellow version of sculpt shared with Anti-Vision, and alongside him is our first Infinity Watch member with Moondragon. Javelin adds to our Spaceknight collection, the hero in his shiny metallic armor and blasting with his staff. We've got our first super rare with Supremor, the Kree Supreme Intelligence downloaded into a powerful robot body for combat! This booster also gave us our first vehicle, the super cool S.H.I.E.L.D. Flying Car.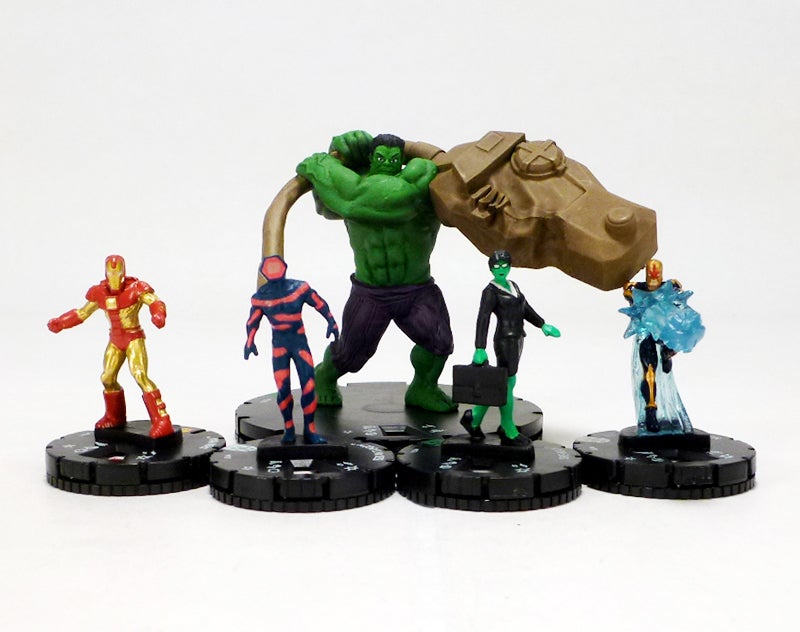 Booster 4
001 Iron Man
012 Ego Anti-Body
024 She-Hulk
032 Nova
G004 Hulk
Another Iron Man gives way to the generic Ego Anti-Body, a weird pastel creature reminiscent of the new Lost in Space robot that can be fielded alongside the 2×2 Ego Prime if you pull it. A prim and proper She-Hulk is a nice surprise, as is another version of Richard Rider Nova fully empowered by the Worldmind. But that's nothing compared to the big figure, the first ever colossal Hulk!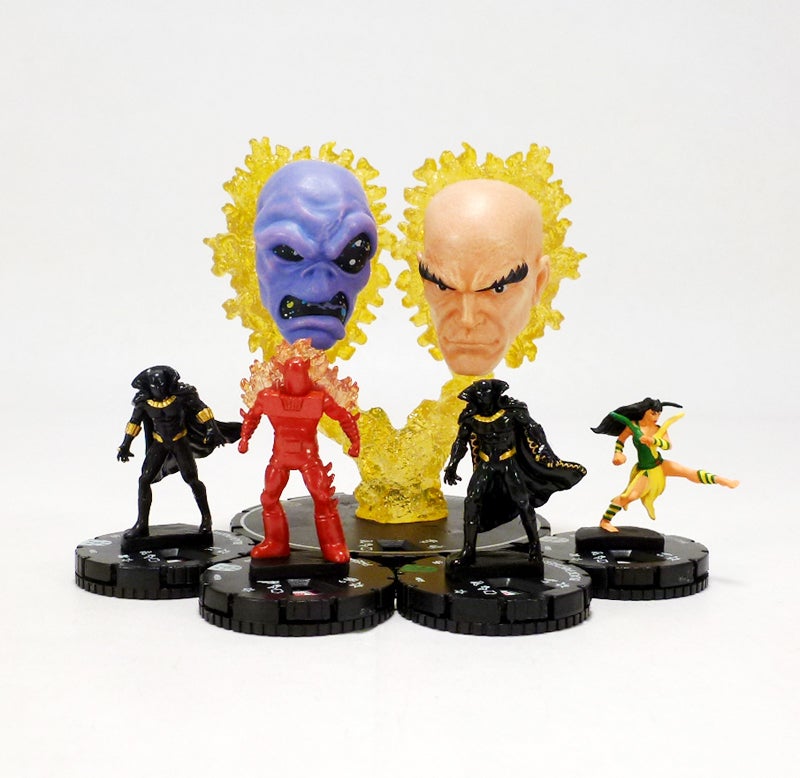 Booster 5
002 Black Panther
007a Firefall
013 Black Panther 2099
030 Mantis
G021 Lord Chaos & Master Order
#5 was a very cool booster starting with a double shot of the Wakandan hero. Marvel Knights Black Panther shares a sculpt with the first ever Black Panther 2099 figure, though they're differentiated by paint apps. We pulled a second Firefall, and then in the rare slot is classic pre-Guardians of the Galaxy Mantis the Celestial Madonna. Towering over them all is a super rare 2×2, Lord Chaos & Master Order with their two creepy heads and extreme energy effect!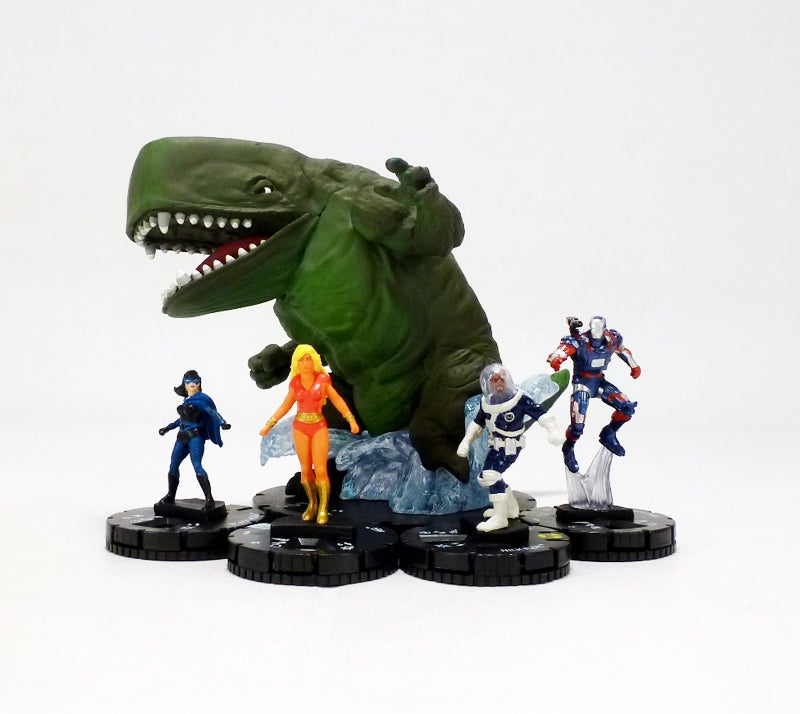 Booster 6
003 Black Widow
010 Her
017 Nick Fury
034 Iron Patriot
G007 Giganto
1965's "new" Black Widow headlines this booster with her barely remembered caped costume, and with her comes the cosmic Hero, a space-traveling Nick Fury (utilizing the S.H.I.E.L.D. Agent sculpt), and a high-flying Toni Ho Iron Patriot in the rare slot. While Namor rode with a blue Giganto the solo version here is green.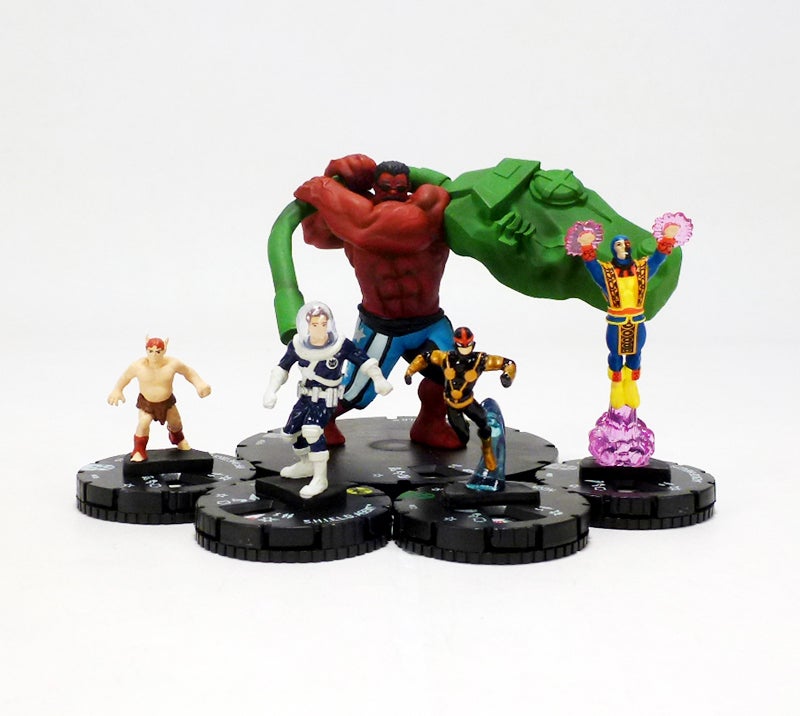 Booster 7
008 Pip The Troll
011 S.H.I.E.L.D. Agent
022 Nova
026 Jack of Hearts
G014 Red Hulk
The Infinity Watch's diminutive Space Gem wielder Pip the Troll finally returns to HeroClix, and along with him in this booster is another S.H.I.E.L.D. Agent and Champions-era Sam Alexander Nova. The Avengers Infinity story brings us the first figure of Jack of Hearts since 2006 and he looks great. The big guy here is the U.S.Avengers Red Hulk (Robert Maverick) utilizing the Hulk sculpt but with a sweet moustache and sunglasses head!
Booster 8
001 Iron Man
004 Hawkeye
016 Kismet
029 Drax
G009 Jakar
Classic Hawkeye joins Iron Man for some old school Avengers action, and Kismet is the perfect evolution of the common Her with which she shares a sculpt. Infinity Watch Drax with his unique first appearance look is a rare, and the 2×2 in this booster is the weirdo Jakar.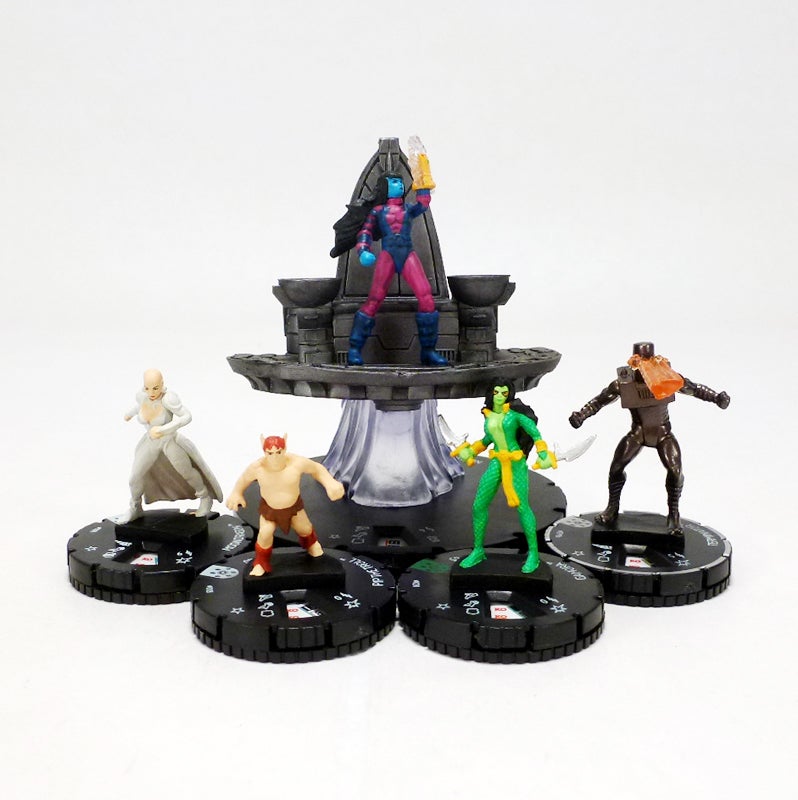 Booster 9
006 Moondragon
008 Pip The Troll
020 Gamora
031b Terminator
G008 Nebula
Booster #9 takes things to the infinite with Infinity Watch members Moondragon and Pip the Troll along with Time Gem-wielder Gamora. The "b" version of Spaceknight Terminator with his vicious face blast is the odd man out here, while in the big slot is Thanos' daughter Nebula with the Infinity Gauntlet!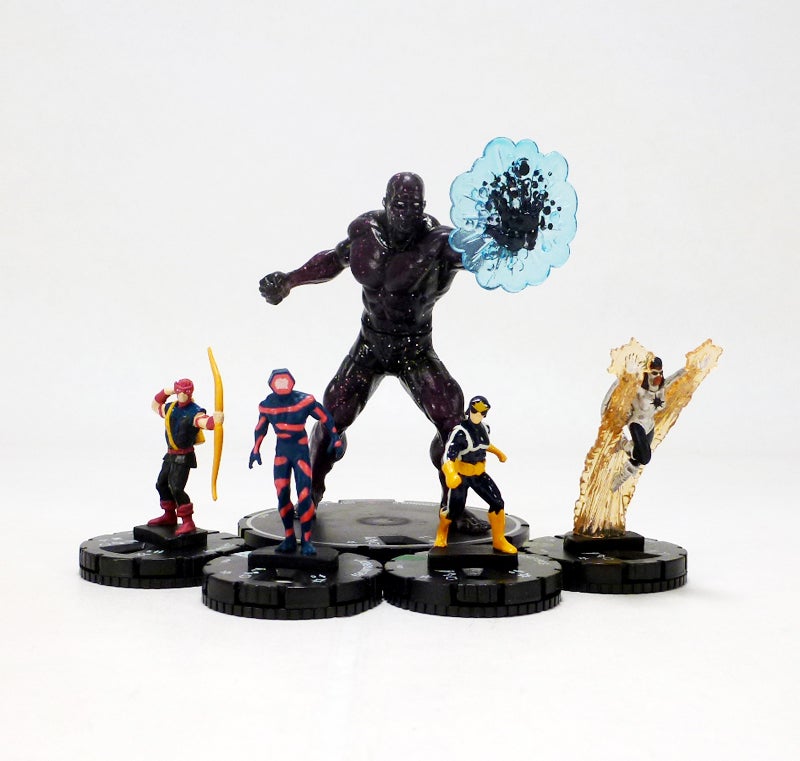 Booster 10
004 Hawkeye
012 Ego Anti-Body
021 Star-Lord
036 Photon
G010 Kronos
The last booster doubles up on our Hawkeye and Ego Anti-Body collections with first appearance Star-Lord and a super rare Photon from Avengers Infinity. Our last 2×2 figure is the cosmic entity and universal abstract Kronos. Full disclosure, the figure came with the energy hand broken off in the package and had to be repaired.
---
Here's the full breakdown of the figures in this brick (your results will vary of course):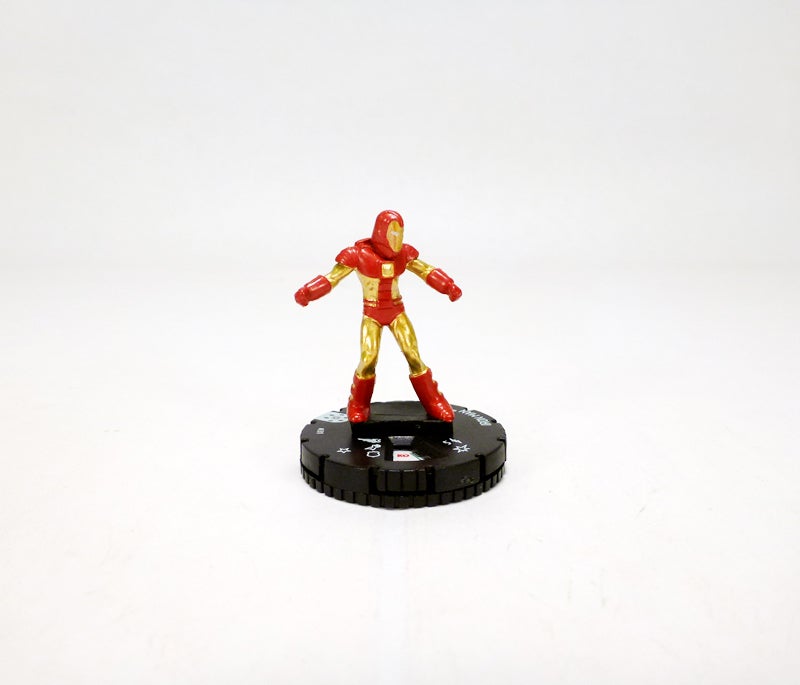 COMMONS (including duplicates)
001 Iron Man
002 Black Panther
003 Black Widow
004 Hawkeye
005 Vision
006 Moondragon
007a Firefall
008 Pip The Troll
009 Rocket
010 Her
011 S.H.I.E.L.D. Agent
012 Ego Anti-Body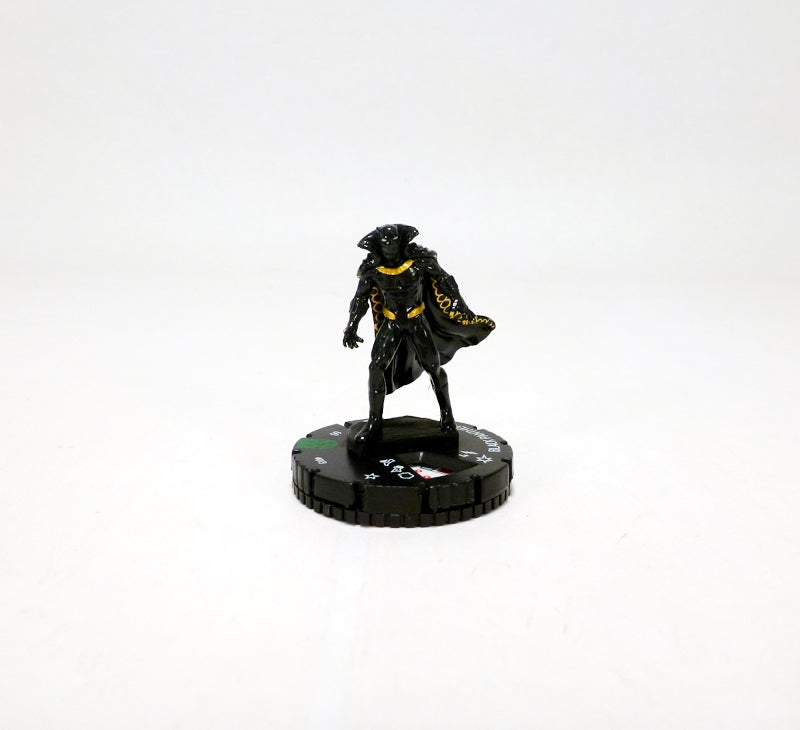 UNCOMMONS (including duplicates)
013 Black Panther 2099
014 Anti-Vision
016 Kismet
017 Nick Fury
018 Tigra
019a Javelin
020 Gamora
021 Star-Lord
022 Nova
023 Venom, Space Knight
024 She-Hulk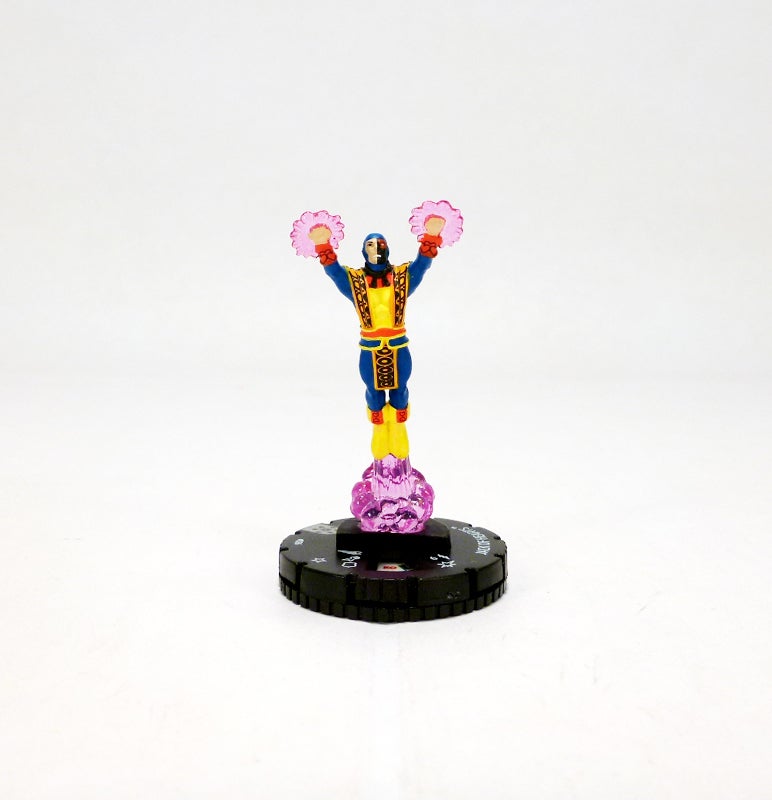 RARES
026 Jack of Hearts
029 Drax
030 Mantis
031b Terminator
032 Nova
034 Iron Patriot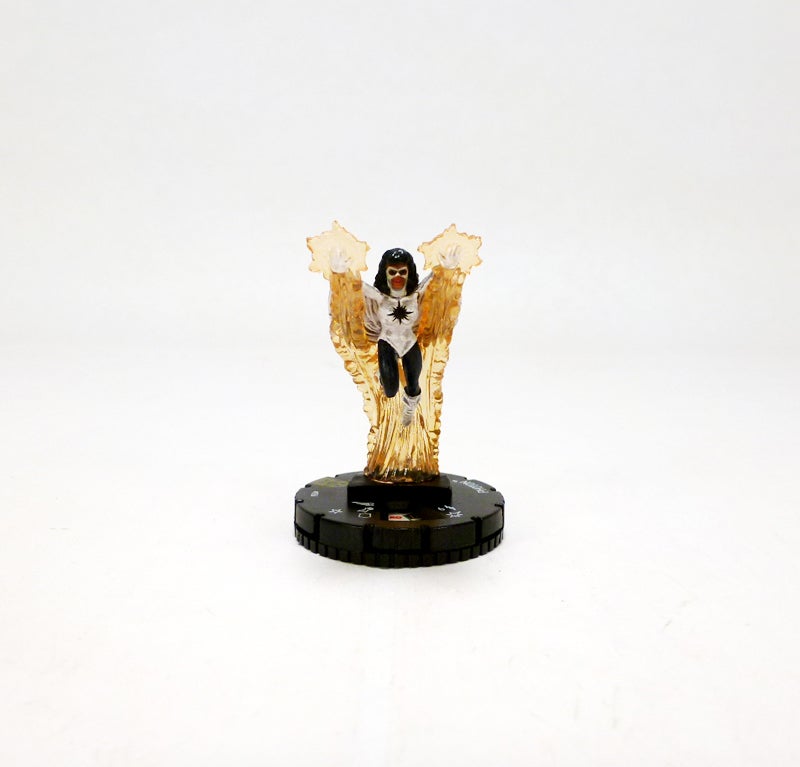 SUPER RARES
2×2 FIGURES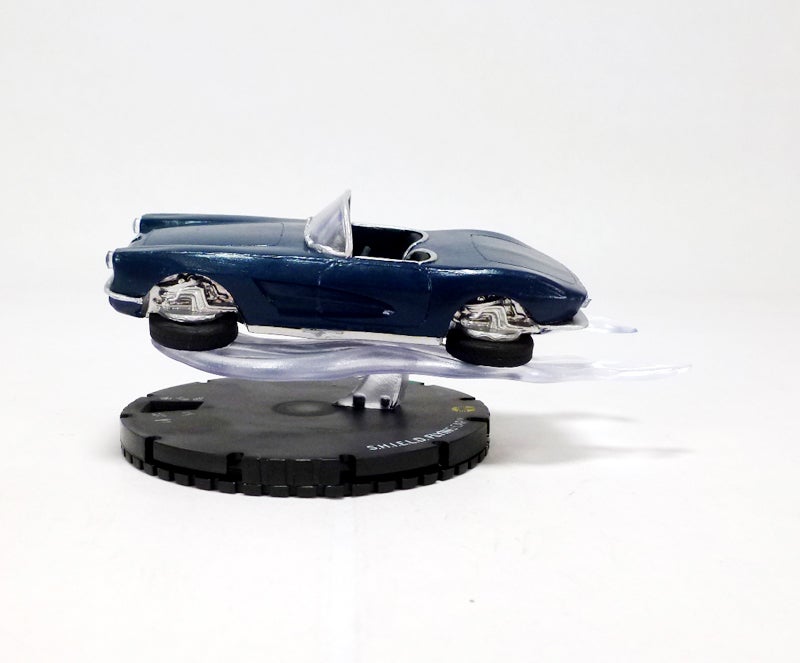 Uncommons
G002 S.H.I.E.L.D. Flying Car
G004 Hulk
G007 Giganto
G008 Nebula
G009 Jakar
G010 Kronos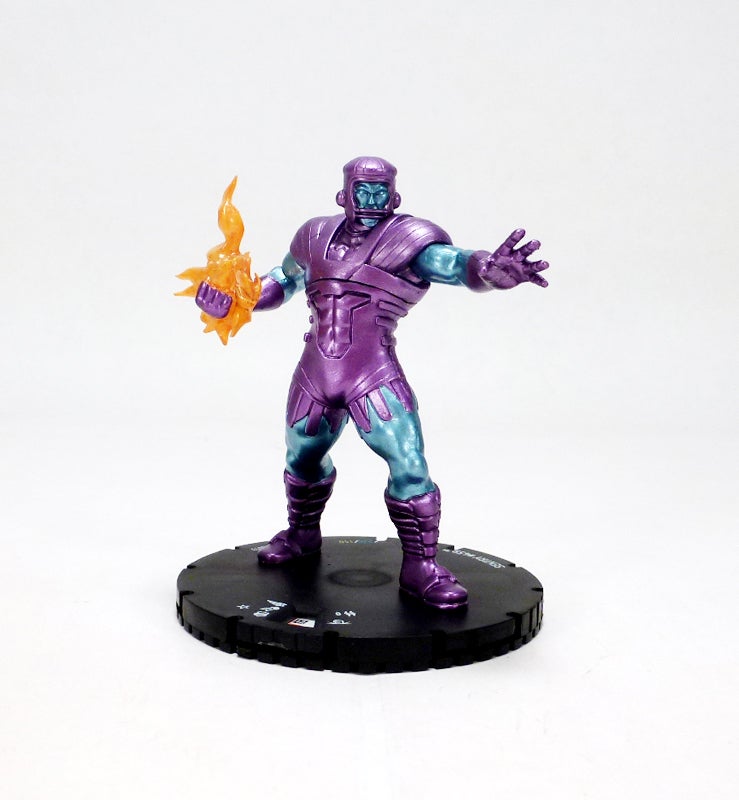 Rares
G013 Sentry #459
G014 Red Hulk
G017 Giganto & Namor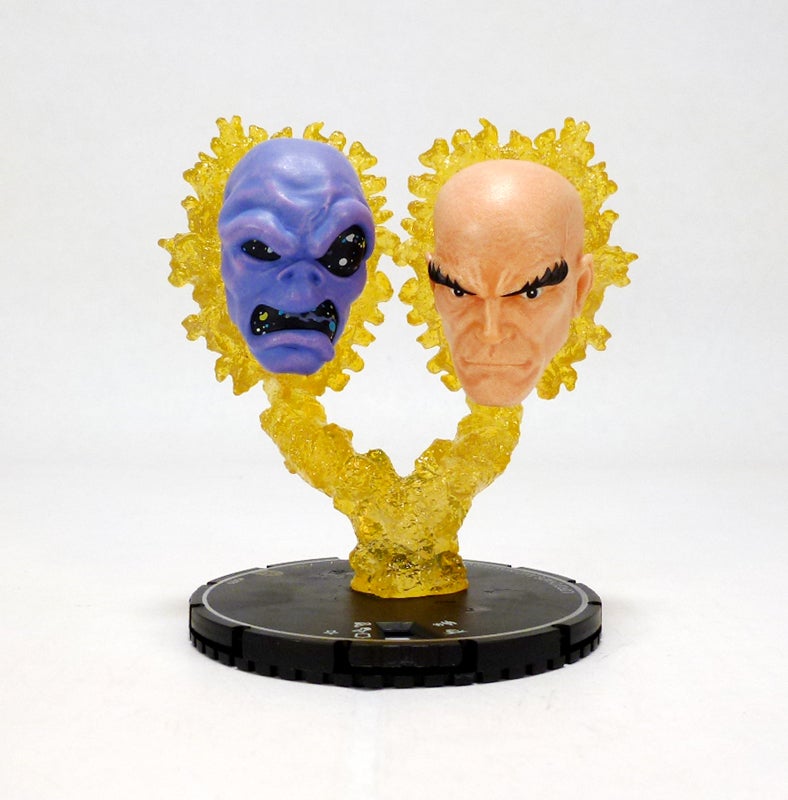 Super Rare
G021 Lord Chaos & Master Order
Looking at our pulls of standard size figures we got at least one of each 12 commons (not including the Prime), 11 of the 13 uncommons, 6 rares including the "b" Terminator, and 2 super rares. No chases, but it happens. Then in the 2x2s we pulled 6 of the 10 uncommons, 3 of 10 rares, and one of the 5 super rares. Interestingly we only got one vehicle! Thematically the commons are a mix of Avengers Infinity callbacks Iron Man and Moondragon, first appearance "Origin" figures Black Widow, Hawkeye, and Rocket with an amazing trait, and Pip the Troll of Infinity Watch and Firefall of the Spaceknights. Black Panther, Vision, and Her and some of the unique inclusions, while generics Ego Anti-Body and S.H.I.E.L.D. Agent give you something for your hordes. In the uncommon slots are more of the same with Avengers Infinity Tigra, Javelin and Venom of the Spaceknights, Infinity Watch Gamora, and Origin Star-Lord. The set's cosmic collection adds Kismet and Sam Alexander Nova with Avengers and space-related Black Panther 2099, Anti-Vision, Nick Fury, and She-Hulk. Each of the rares we pulled fits into one of the set's themes with Avengers Infinity Jack of Hearts, Infinity Watch Drax, Mantis from her origin story, Spaceknights Terminator, U.S.Avengers Iron Patriot, and cosmic Richard Rider Nova. Last up for the normal-sized guys are super rares Photon from Avengers Infinity and the Kree Supreme Intelligence given physical form Supremor!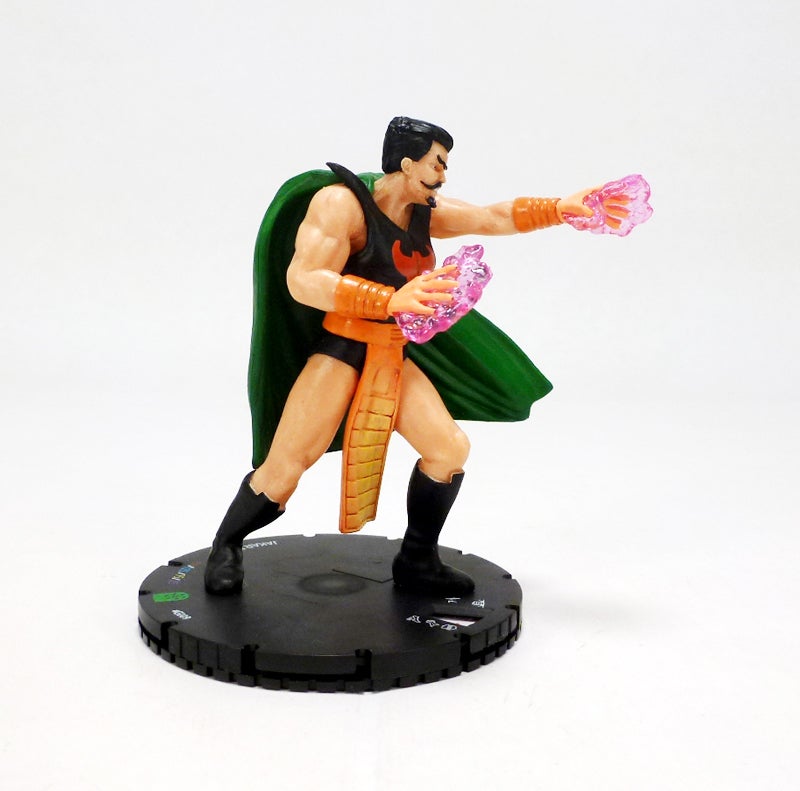 2×2 figures in our pulls come from a much wider range of storylines and themes, and starting our pulls is the fun and little bit silly S.H.I.E.L.D. Flying Car. Hulk with a tank turret for bashing is the first ever colossal version of Bruce Banner, Giganto is a neat throwback all the way to 1968, Nebula flies in on her daddy's throne while wielding the fully powered Infinity Gauntlet, Jakar returns from the '70s to menace Captain America and other heroes again, and the cosmic entity Kronos is one of Marvel's "abstracts" that anchor all of existence. Rare 2x2s bring the distinct Kree combat robot Sentry #459, U.S.Avengers Red Hulk (technically a giant despite sharing most of his sculpt with Hulk), and the second Giganto with pal Namor along for the ride! Lastly we were lucky enough to pull one of the colossal super rares, the very strange looking but mighty Lord Chaos & Master Order.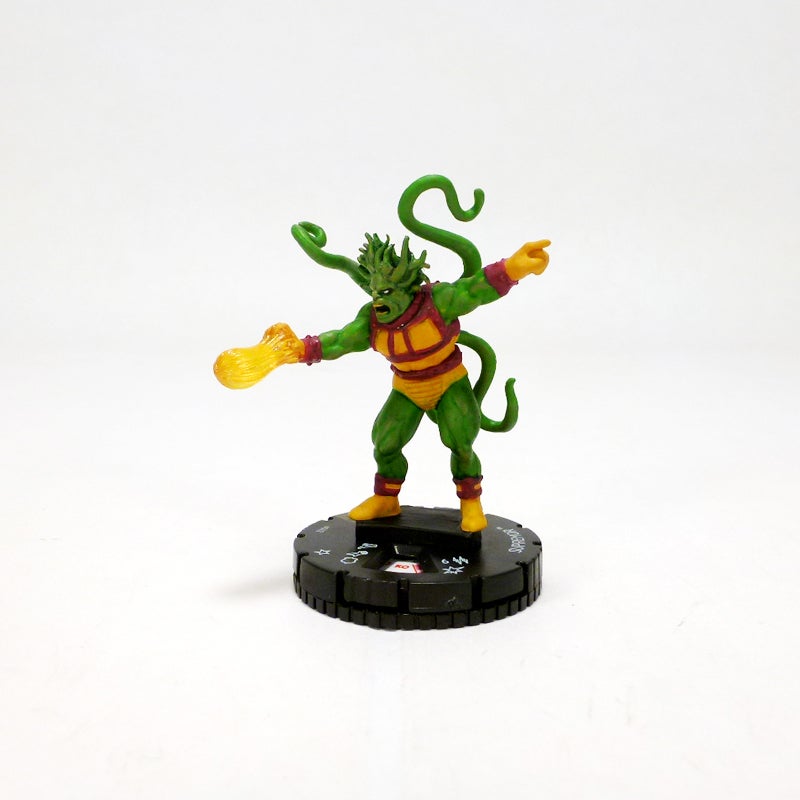 When it comes to both sculpts and paint jobs in this set, I was very excited since Marvel's "cosmic" stories are jam-packed with weird and unique characters. And in short, I was not disappointed. Some of my favorite sculpts among the figures pulled here include the common spaceman armor version of Iron Man, just a really smooth presentation in Her/Kismet, the dynamic space opera styling of the S.H.I.E.L.D. Agent/Nick Fury with its cool helmet, Spaceknight Venom with his hulking physique and crazy weapon arm, original Drax looking huge and contorted, Mantis performing a wild martial arts kick, all of the Spaceknights with their complex armor, rare Nova blasting enemies of the Corps, Iron Patriot flying to the rescue, and the indescribable battle form of Supremor.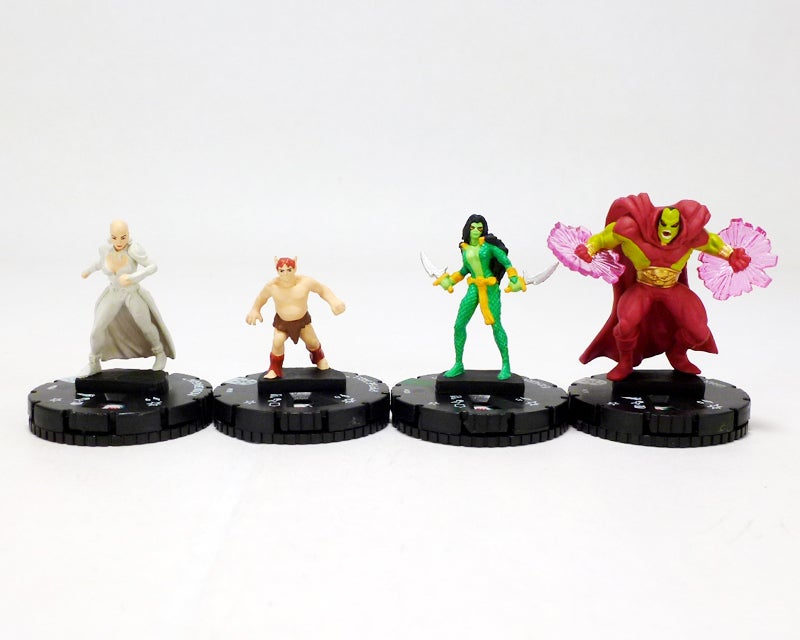 Then there are figures whose poses perfectly show off their attitudes like the Black Panthers with their swagger and fluttering capes, Moondragon and Tigra in crouching action stances, Sam Alexander Nova happily hurtling through space, and a very lawyerly She-Hulk stopping to fight crime on her way to court. Lastly I always like to see what kind of interesting textures WizKids puts on such tiny figures, and in this set you can see some cool examples including the crosshatching on Black Widow and Gamora, tech details and layered armor on the Spaceknights, and the complex energy patterns on figures like Photon.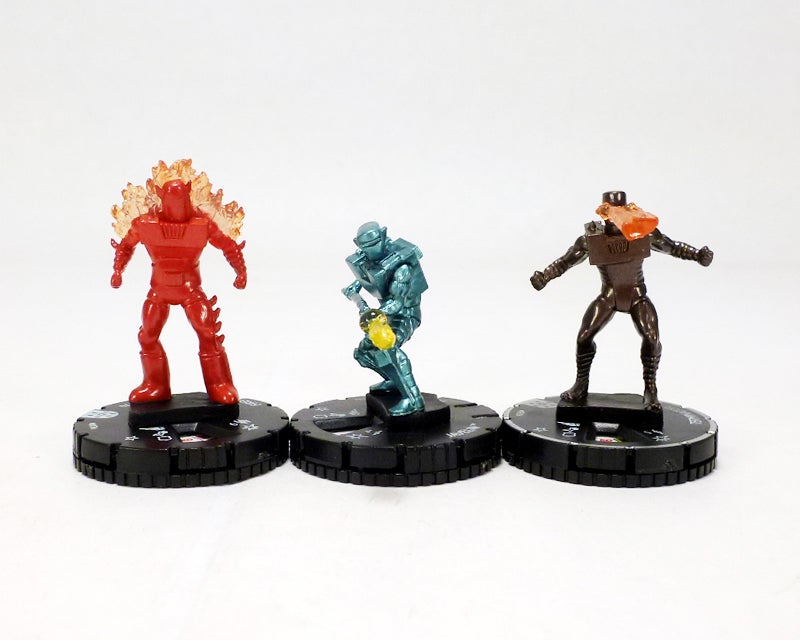 Similarly the colors and paint applications on the Avengers Infinity figures are out of this world, quite literally. I've seen very little slop and solid work on details like eyes and costume symbols. Again your experience will inevitably vary but among these figures some of my favorite paint jobs include the dashing Black Widow in black and blue, the ultra-clean Moondragon in white with perfectly painted eyes, Rocket's retro colors in full effect, the pastel goodness of the Ego Anti-Body, Venom's harsh black and white contrast, Jack of Hearts with tons of little details, and Iron Patriot who pops up in a lot of my lists since she's such a great looking figure. Metallic paints show up on weapons like Gamora's daggers, Iron Man's armor, and of course all of the Spaceknights (except Venom) Firefall, Javelin, and Terminator. With all of the space-traveling and cosmically-powered characters it should be of no surprise that there's a lot of translucent plastic used in this set: Firefall is wreathed in flames, the S.H.I.E.L.D. Agent/Nick Fury have see-through helmets, Javelin's Plandanium weapon fires an energy bolt, both Novas fly on clear bases while Rider unleashes a massive energy bolt, Jack of Hearts and Drax generate power from their hands while the former flies on a translucent explosion, Terminator unleashes a blast from his face, and Photon is wreathed in energy.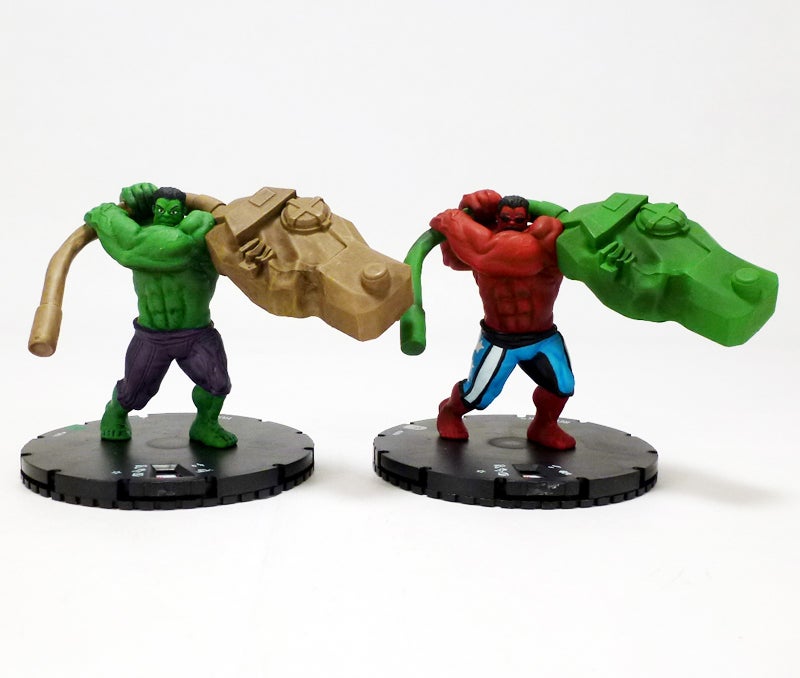 Beyond the standard figures, the 2×2 figures just look great. On their bigger canvas there's an increased level of sculpted detail everywhere you look and some great paint work. The one vehicle we pulled is the generic S.H.I.E.L.D. Flying Car with a deep blue paint job, but it has neat tech details peeking out from behind the wheels as it floats on a huge translucent air effect. The Hulks are massively muscled, posed menacingly as they brandish an entire tank turret. As noted previously they differ in skin color, turret color, shorts (Red Hulk has his stars and stripes), and unique heads capturing the different looks and personalities.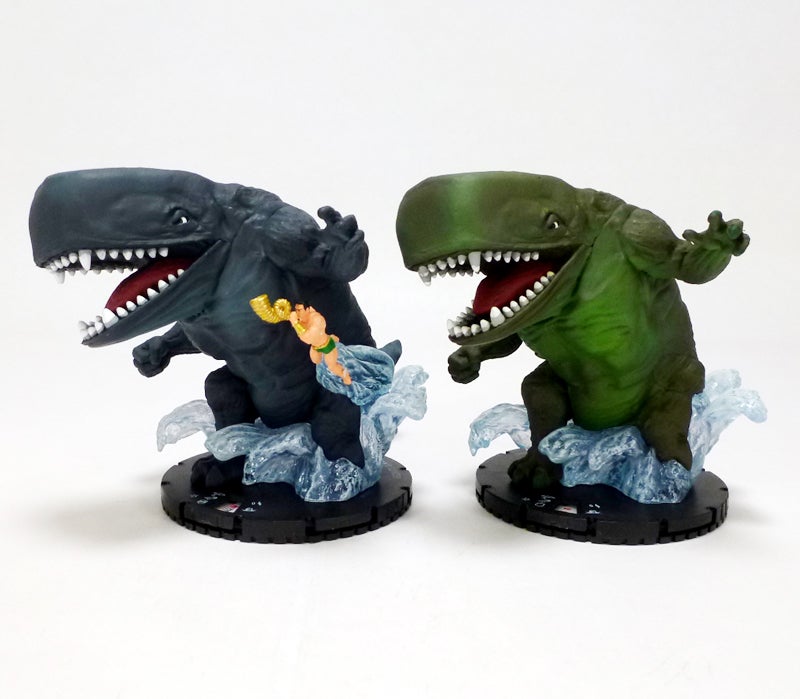 Similarly the two Gigantos have the same base sculpt, a whale-headed leviathan erupting from the waves. The uncommon version is green with a nice color variation while the rare Giganto is a bluish gray with Namor blowing the Horn of Proteus by his side. Nebula also features a normal-size figure on a larger setting, this time the daughter of Thanos holding aloft the Infinity Gauntlet as she rides her father's throne through the air on a huge column of translucent plastic. Jakar, Kronos, and the Sentry #459 are all imposing colossal figures with very different appearances; the first looks like a weird wizard, Kronos is a smooth humanoid shape composed of star stuff, and the Sentry is resplendent robotic perfection as only the Kree can achieve. Finally there's the duo of floating heads, Lord Chaos & Master Order with very different craniums; the former is a purplish nightmare containing galaxies of stars while the latter is a stern-faced old man with flaring eyebrows. Both hover in mid-air suspended on a massive, forked energy effect.
---
Shall we take a look at some dials? Let's! We've been lucky to get previews from WizKids and select partners plus an awesome unboxing video series by Scott Porter, our unbox-and-play event on Hyper RPG's Indomitable, and more. Here are a few dials I don't think we've seen just yet: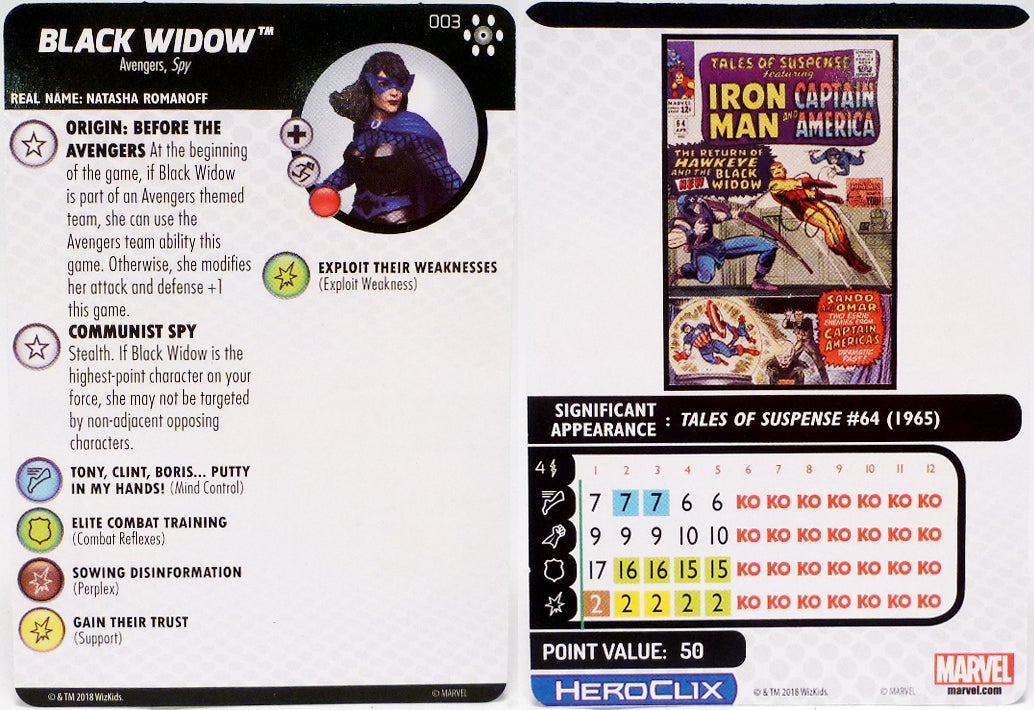 Common 003 Black Widow gives you an early version of Natasha, an interesting 50 point annoyance with the tremendous "Origin" trait giving her the Avengers team ability if she's on that theme team or attack and defense +1 if not. She also has Improved Movement ignoring elevated terrain and a trait giving her Stealth and protection from ranged targeting if she's the highest point figure on your team (late game perhaps unless you're running all very low point figures). Widow's power set is a little different than what we're used to seeing on her figures with opening Perplex, a long run of Combat Reflexes, mid-dial Mind Control and Support, and end-dial Exploit Weakness.
020 Gamora is an uncommon, and she's an Infinity Watch member packing a huge punch for 65 points. Her Time Gem trait gives her 8 range Probability Control and passes on PC to a friendly ally when she's KO'ed. Gamora's opening two clix have stellar attack values with Charge, Combat Reflexes, and a special power granting Super Strength and Precision Strike! The rest of her dial has Sidestep, Quake, Toughness, and Close Combat Reflexes. Protect her with some allies and she can do some serious damage all for a sub-70 point cost.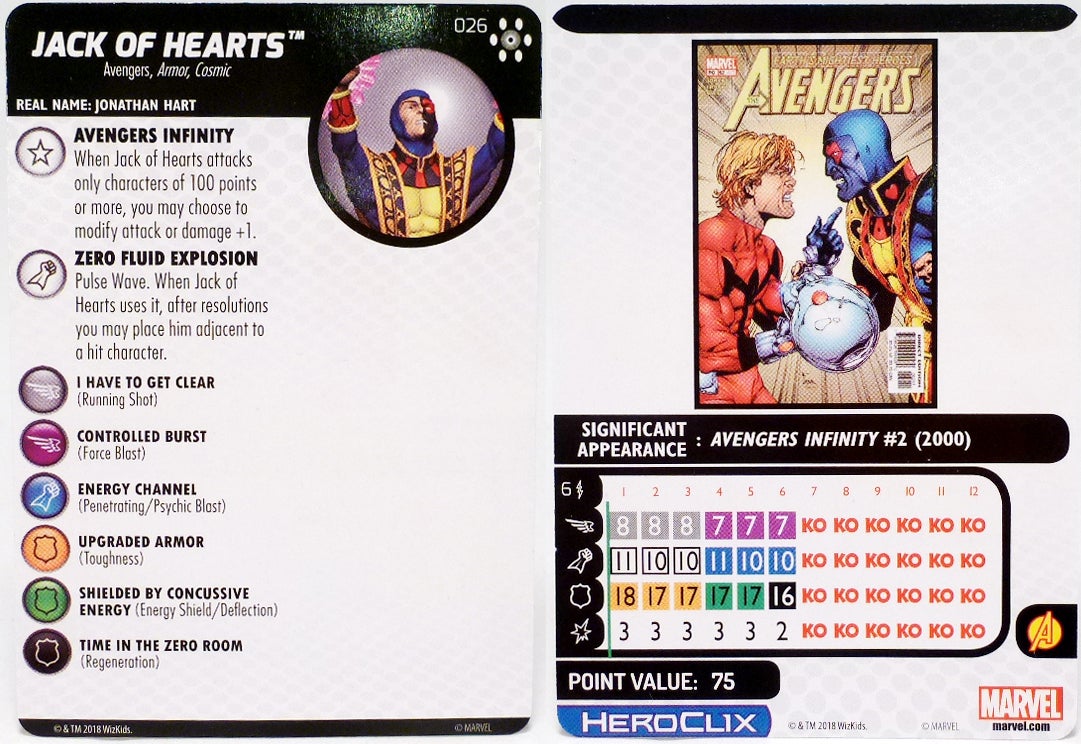 Representing the Avengers Infinity storyline is 026 Jack of Hearts among this set's rares. He's 75 points with Flight, a 6 range, and the Avengers team ability plus the Infinity trait that gives him a +1 to apply to attack or damage when attacking only enemies 100 points or more. Jack's dial is split in half starting with Running Shot, Toughness, and a special power letting him use Pulse Wave and then teleporting next to a hit enemy. Mid-dial he switches over to Force Blast, Penetrating/Psychic Blast, and Energy Shield/Deflection, with Regeneration appearing on the last click.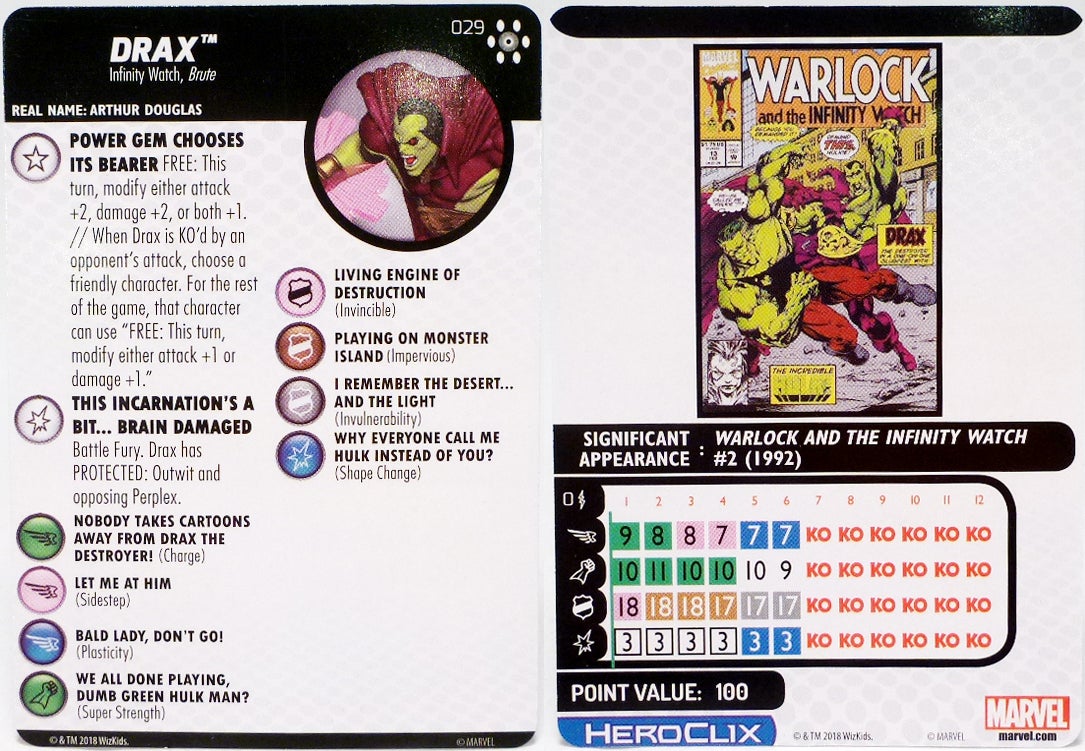 Another Infinity Watch heavyweight like Gamora above is the rare 029 Drax. No blades on this guy as you may be used to, but this 100 point brick has Flight, Indomitable, and the Power Gem trait giving him permanent "Combat Expert" stat bumps and passing on a minor version of it to an ally when he's KO'd. Drax is a smash machine with opening Charge, Super Strength, Invincible, and a special power combining Battle Fury and Protected: Outwit and opposing Perplex! He later cycles through Sidestep, Plasticity, Impervious, Invulnerability, and Shape Change.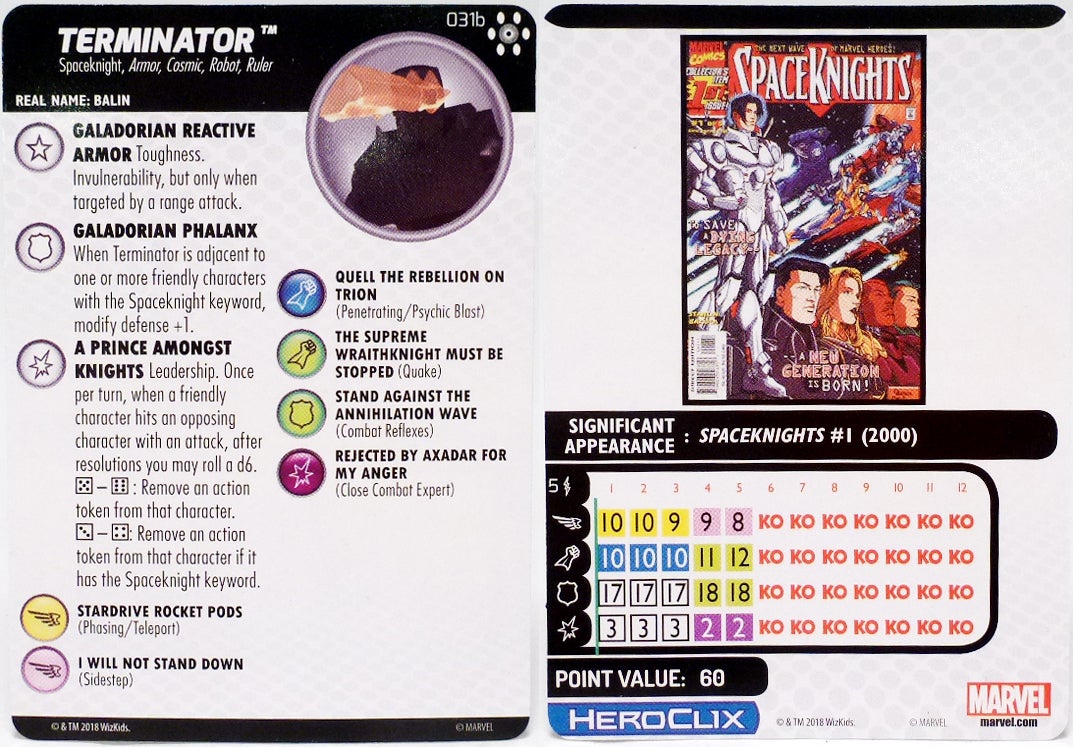 We can't do previews without checking out one of the set's Spaceknights, and so I give you the rare 031b Terminator. Balin is his real name, and he's all about leading his fellow knights with a slim 60 point dial with Flight, a 5 range, and the shared Galadorian Reactive Armor trait granting Toughness and Invulnerability vs. ranged attacks. Terminator's first three clicks have Phasing/Teleport for positioning, Penetrating/Psychic Blast for shooting, and two special powers; the first is another shared among his fellows boosting his defense when adjacent to Spaceknight allies while the second gives him Leadership and on a roll he can potentially help out an ally who's hit by an attack. On his last two clicks he turns into a melee monster with rising attack and defense stats paired with Sidestep, Quake, Combat Reflexes, and Close Combat Expert.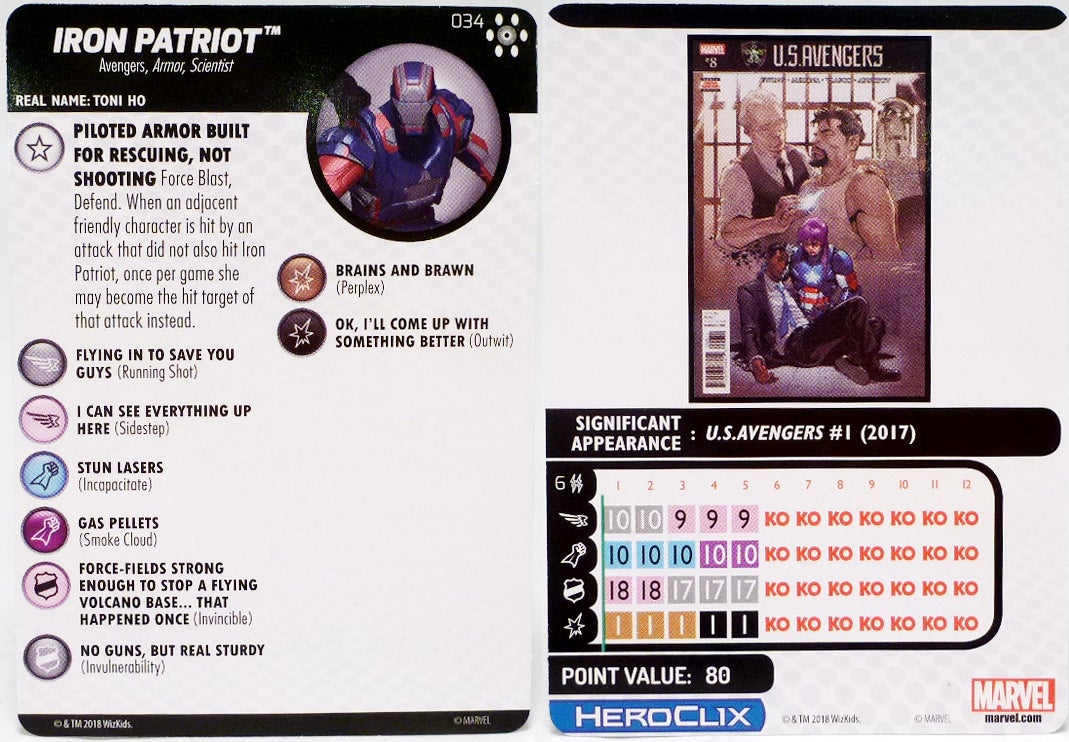 Another familiar name with a new style of dial is rare 034 Iron Patriot, piloted this time around by Toni Ho! She is 80 points with Flight, Indomitable, 6 range with two targets, and a trait that gives her permanent Force Blast plus the ability to take a hit for an adjacent ally once per game. Iron Patriot's dial is completely colored in with standard powers starting with Running Shot, Incapacitate, Invincible, and Perplex then moving on to Sidestep, Smoke Cloud, Invulnerability, and Outwit.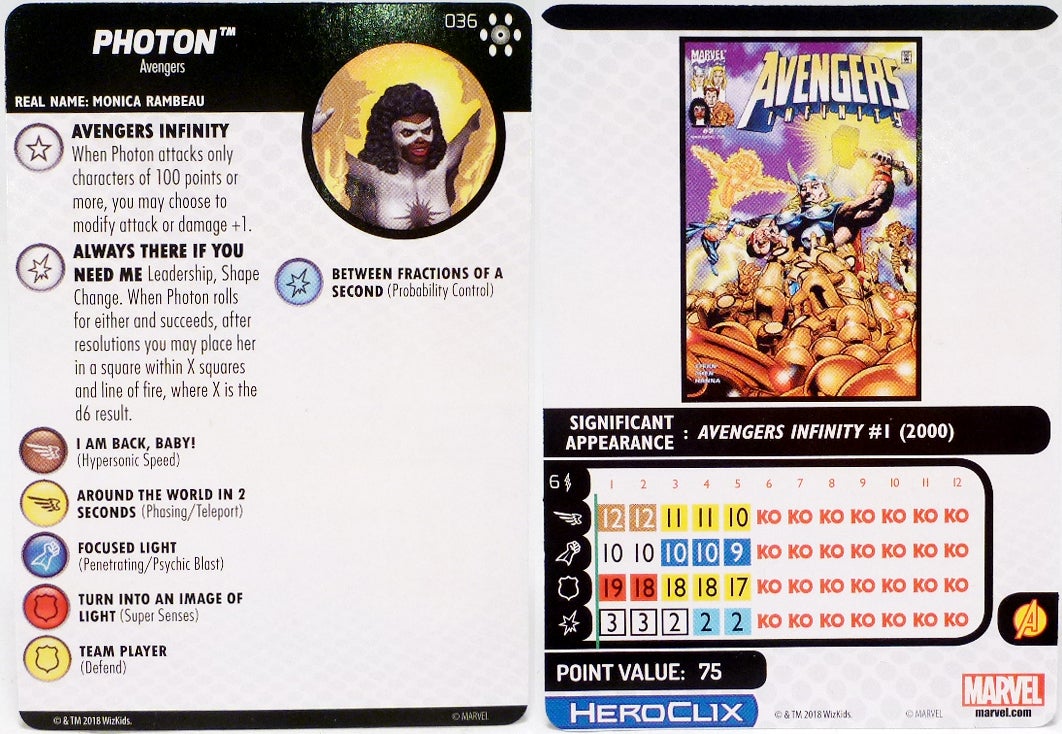 Starting our look at this brick's super rares is 036 Photon from Avengers Infinity, and longtime HeroClix players know every time we see Monica Rambeau we're in for some variations on an energy superhero theme (and quite often different codenames). This time around she's 75 points with Flight, a 6 range, Avengers team ability, and the same trait shared with Jack of Hearts above. Photon has excellent starting movement and defense numbers with Hypersonic Speed, Super Senses, and a special power combining Leadership and Shape Change with a bonus move she gets whenever either of those rolls succeeds! The back half of her dial features Phasing/Teleport, Penetrating/Psychic Blast, Defend, and Probability Control.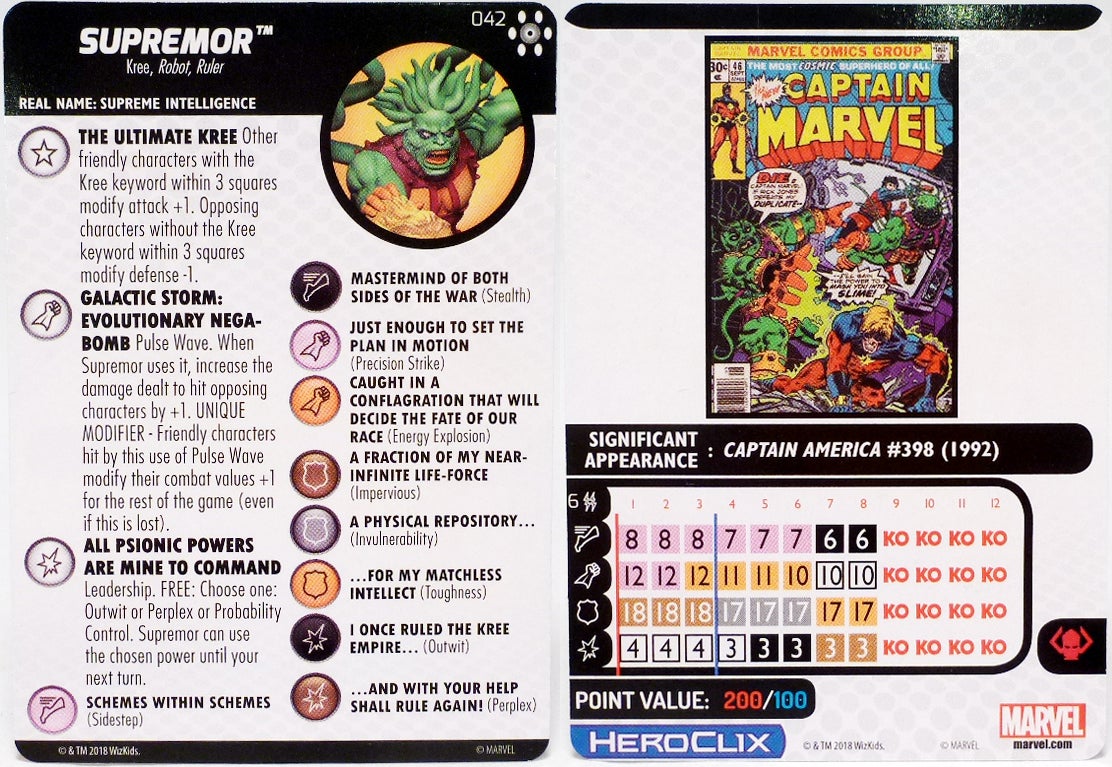 A definite surprise for me in this set was 042 Supremor, the Kree Supreme Intelligence controlling a humanoid combat robot! He's beastly at 200 points (100 point dial starts on click #4) with a 6 range and two targets, Power Cosmic, and the trait "the Ultimate Kree" buffing nearby Kree allies' attack values and penalizing nearby enemies who aren't Kree with a -1 defense. Supremor isn't the fastest but he hits hard, starting with Sidestep, Precision Strike, Impervious, and a special power combining Leadership with once per turn pick-a-power Outwit, Perplex, or Probability Control. He cycles through Energy Explosion, Invulnerability, and Outwit before his final clicks which feature Stealth, Toughness, Perplex, and a unique second special power letting him use Pulse Wave that does +1 damage to hit enemies AND buffs combat values for the rest of the game on hit allies! That's Kree forced evolution for you.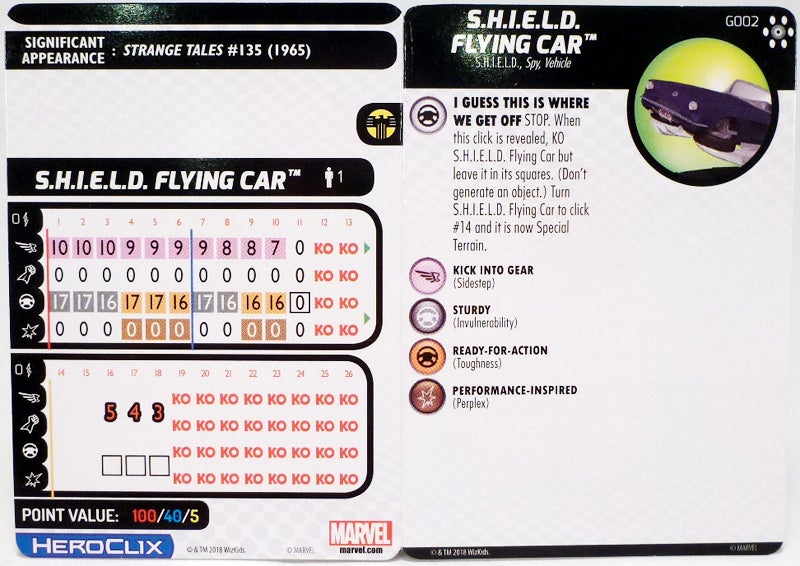 Heading into the 2×2 figure territory we'll start with our one and only vehicle pull, the G002 S.H.I.E.L.D. Flying Car. It's 100 points for the full dial with Flight, 1 passenger, and the S.H.I.E.L.D. team ability. The car is mobile and tough with a long dial completely covered by Sidestep, alternating Invulnerability and Toughness, and a smattering of Perplex. The flyer has a STOP click at the end of its dial that turns the vehicle into Special Terrain on click #14.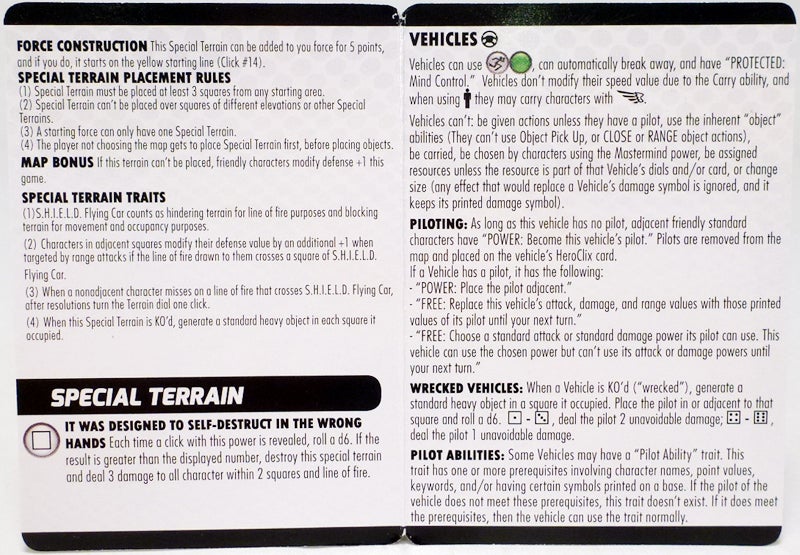 You can read all the rules on the card, but essentially it's now hindering for line of fire and blocking for movement, grants an additional +1 to defense for allies being targeted across it, and when a nonadjacent enemy misses shooting across it you turn the dial one click; starting on click #16 it has a chance to explode! You can also purchase the car as just the Special Terrain for 5 points.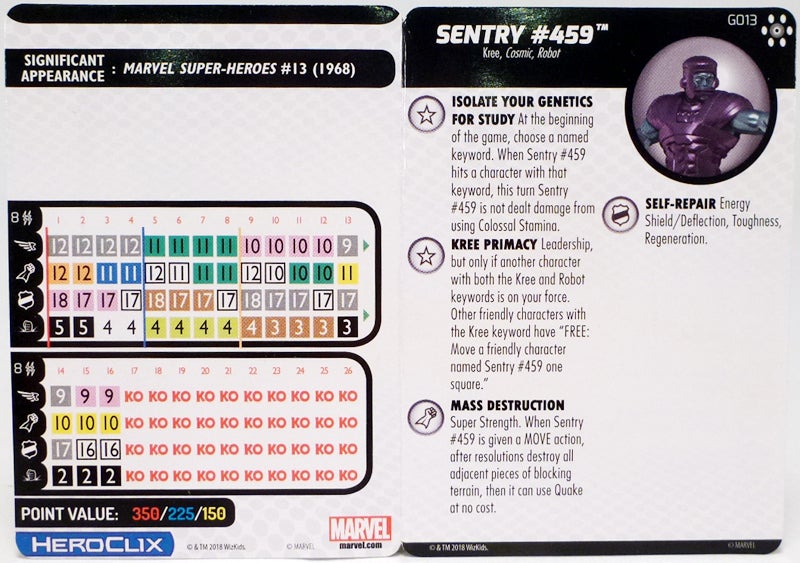 While the uncommon Kree Sentry colossal is a 75 point soldier that you can customize according to how you want to play, the individual G013 Sentry #459 version is a tentpole for your Kree army topping out at a massive 350 points (with additional starting dials at 225 and 150). #459 has Flight, Indomitable, Colossal, an 8 range with two targets, and two hefty traits. The first lets you choose a keyword and whenever the Sentry hits an enemy with it the robot is not dealt damage from Colossal Stamina; this means that especially against a theme team you could potentially attack every turn without ever clearing or taking pushing damage!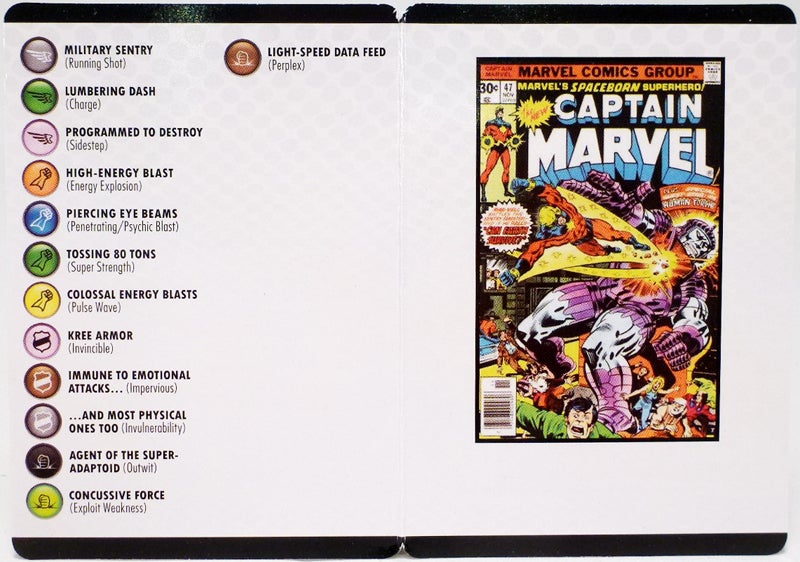 The second trait is situational, giving the Sentry Leadership if an ally has Kree and Robot keywords; it also lets other Kree on your team use a free action to let #459 move one square. On the dial this Sentry starts with a strong 12/12/18/5 stat line featuring Running Shot, Energy Explosion for dealing with swarms, Invincible, and Outwit. Powers come and go with Penetrating/Psychic Blast appearing after a couple clicks, and at several points in its dial the robot gets a special defense power with Energy Shield/Deflection, Toughness, and Regeneration to stay in the fight. There are melee clicks with Charge, Impervious, Exploit Weakness, and another special power that shows up on several figures in this set; "Mass Destruction" combines Super Strength with the ability that when given a MOVE action destroy adjacent blocking terrain and then use Quake. Other powers showing up on #459's dial are Super Strength, Sidestep, Invulnerability, Perplex, Pulse Wave, and Outwit.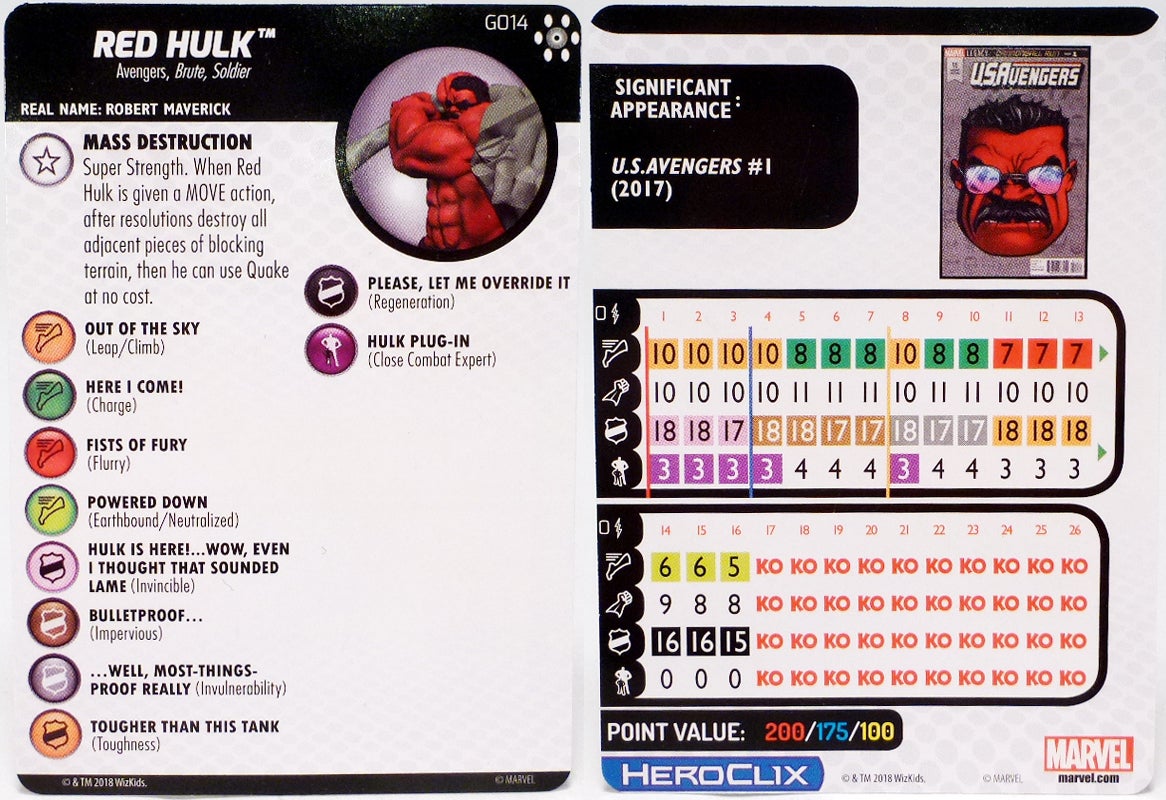 Another pleasant surprise after seeing this set's Hulk was seeing the sculpt (most of it at least) again but red for U.S.Avengers' Robert Maverick as G014 Red Hulk! He's actually "only" a giant, not a colossal, and has Indomitable and "Mass Destruction" (see Sentry #459 above) as a trait! For 200 points he has 16 clicks of life starting with Leap/Climb (remember the trait), Invincible, and Close Combat Expert. Later he switches over to Charge and Impervious, then Invulnerability, Flurry and Toughness, and end-dial Earthbound/Neutralized and Regeneration. It's a nice, straightforward power set and should be a lot of fun to play.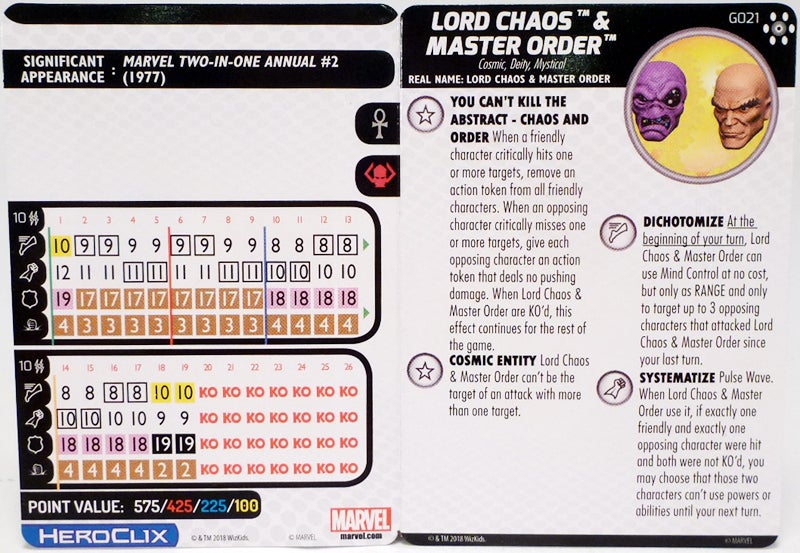 Last but certainly not least is our super rare colossal, G021 Lord Chaos & Master Order! The floating heads clock in at a massive 575 for full points with a 10 range with two targets, both Power Cosmic and Mystics team abilities, and the shared "Cosmic Entity" trait preventing it from being targeted along with another character in an attack. Then there's a second trait that applies two permanent effects to the game even after it's KO'd; when a character on your team hits with a critical hit remove an action token from all friendlies, and when an enemy critically misses give a token to all enemies that doesn't deal pushing damage! That is huge.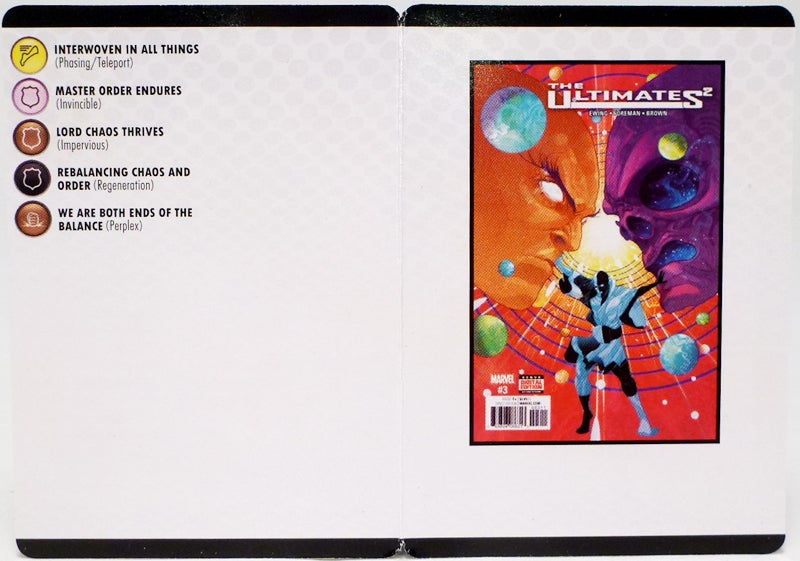 Chaos & Order has a unique first click with Phasing/Teleport, Invincible, and Perplex. Click #2 starts the shenanigans with the special power "Dichotomize" giving him free ranged Mind Control at the start of every turn but only to target up to three enemies that attacked it since your last turn. A few clicks later is the special power "Systematize" giving Chaos and Order Pulse Wave with the weird addition that if it hits exactly one enemy and one ally and both survive then you can choose that both can't use powers or abilities until your next turn. Other powers on the dial are Impervious and last two clicks of Phasing/Teleport and Regeneration. Big LC & MO can also be played at 425, 225, and 100 points.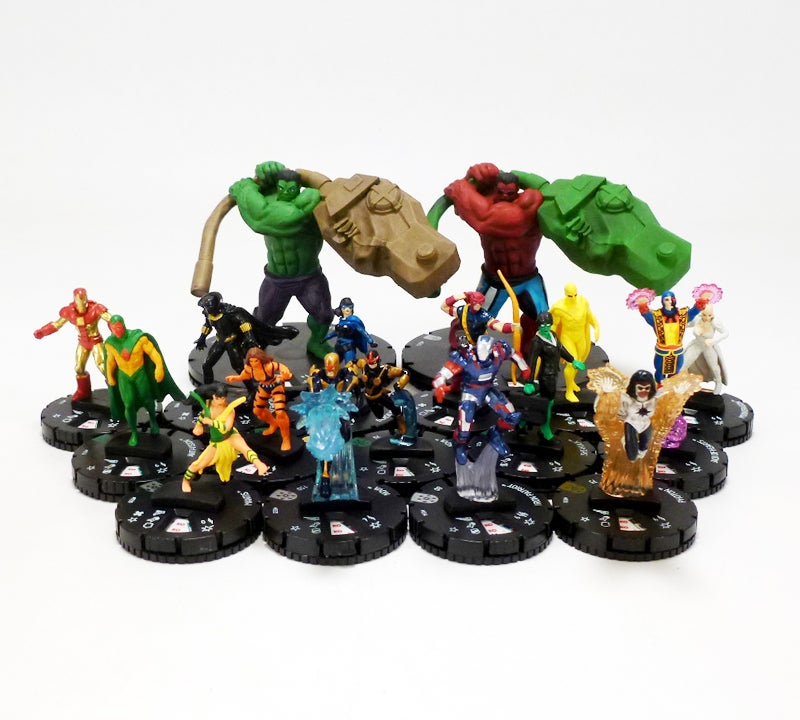 Thanks for checking out our unboxing of a Marvel HeroClix Avengers Infinity booster brick! If you're a HeroClix player, Marvel fan, or just like cool miniatures you're definitely going to want to pick up some boosters, and every single one includes a big figure or vehicle that looks great on display. The set's official release date is May 16th, but starting two weeks prior on the 2nd there will be exclusive pre-release tournament events going on at participating locations! Check to see if your local venue is on the list on the WizKids Info Network. As always, have fun and good luck with your pulls!
Scroll below to check out a photo gallery of all the figures from this brick.
Visit the brand new and improved HeroClix.com for even more info as well as downloads of rules and maps, and stay tuned to Figures.com as we continue our reviews of new HeroClix!
Review and photos by Scott Rubin
Review samples courtesy of WizKids Games
---
Keep up with all the latest toy news by following Figures.com on Facebook and Twitter!
To buy action figures, take a look at Hobby Link Japan, BigBadToyStore.com, TheToySource.com, Toynk.com, BriansToys.com, ToyWiz.com, and EntertainmentEarth.com.