I enjoy building model kits, but when it comes to pieces I want to display, I usually lean towards pre-built, pre-painted die-cast replicas. Revell, however, has shown me the light with their impressive SnapTite Build & Play kits.
Super easy to assemble, these models are very well made; their plastic construction a lot sturdier than your typical flimsy model kit. Better yet, they come in pre-molded colors, so painting is totally optional. AND they feature lights and sounds! As display pieces, Revell's SnapTite kits are amazing.
To celebrate Force Friday, Revell was kind enough to send over samples of their three newest SnapTite kits featuring vehicles from the new Star Wars movie, The Last Jedi. Value priced at only $19.99 each, these kits include the return of the classic A-wing Fighter, Kylo Ren's newest ride, the TIE Silencer, and an advanced Imperial Walker, the Heavy Assault AT-M6.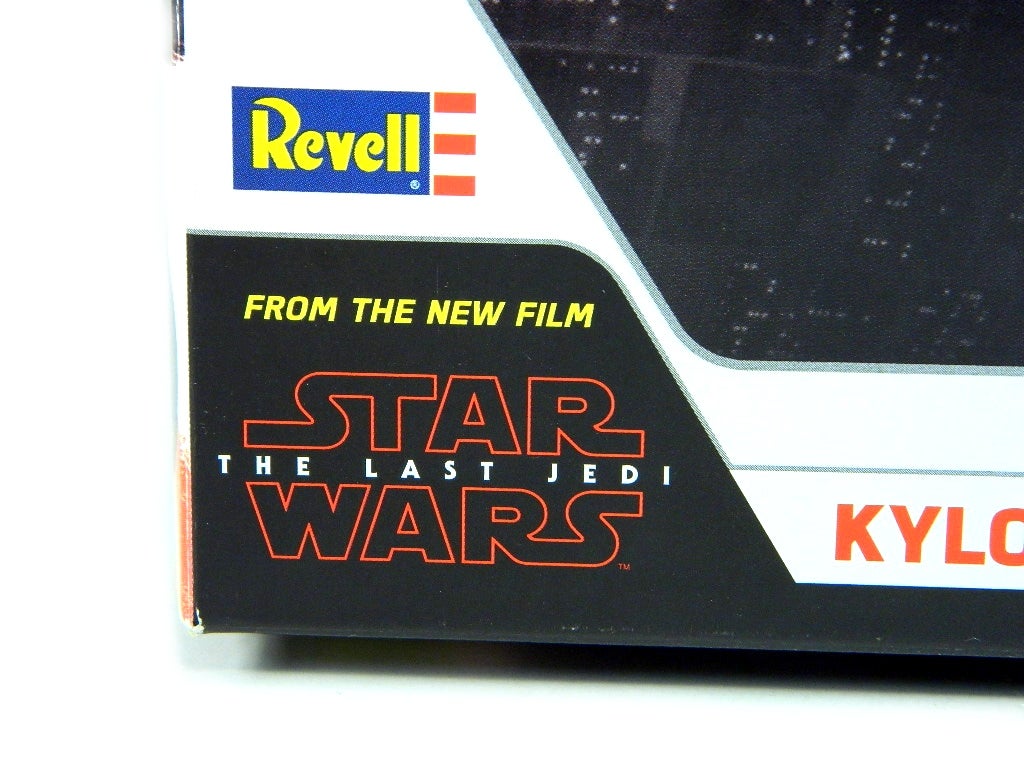 The new SnapTite Resistance A-wing Fighter kit is available exclusively at Target starting today, September 1, until October 1, 2017. The two other new kits, as well as all seven previously released products in the series, are available on Amazon.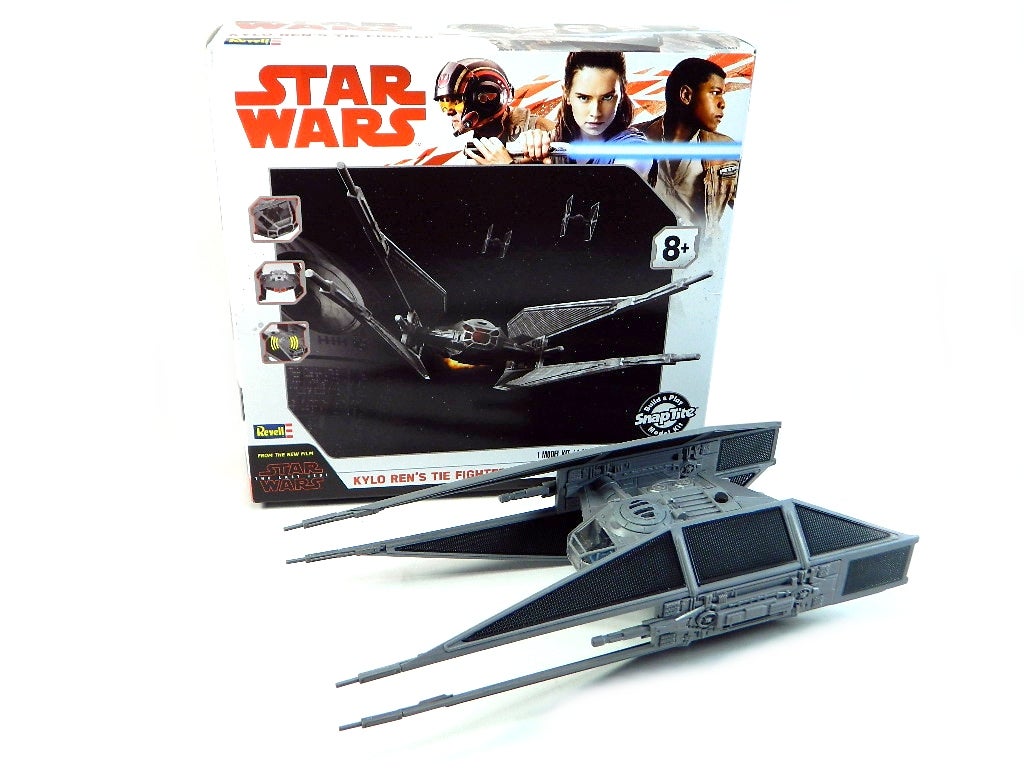 Kylo's new TIE Fighter is the simplest build, but is my absolute favorite of the bunch. Measuring 10 inches long and nearly 4.5 inches wide, building this ship is literally a snap. If you're looking for a challenging model kit, this isn't for you. I think I had this done in 10 minutes flat.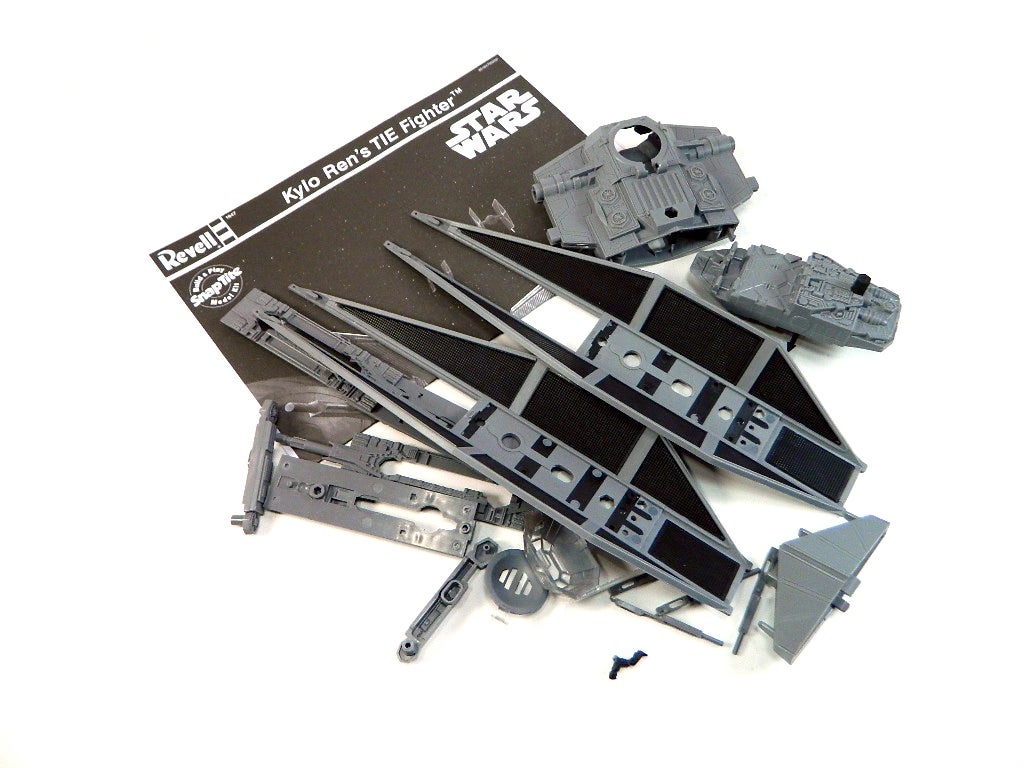 Unlike more complex model kits, Revell's SnapTite models – as the name implies – require no glue. Another nice feature is that all the model's parts come either polybagged or secured in the box. There are no sprue trees to fuss with or any excess flash to trim.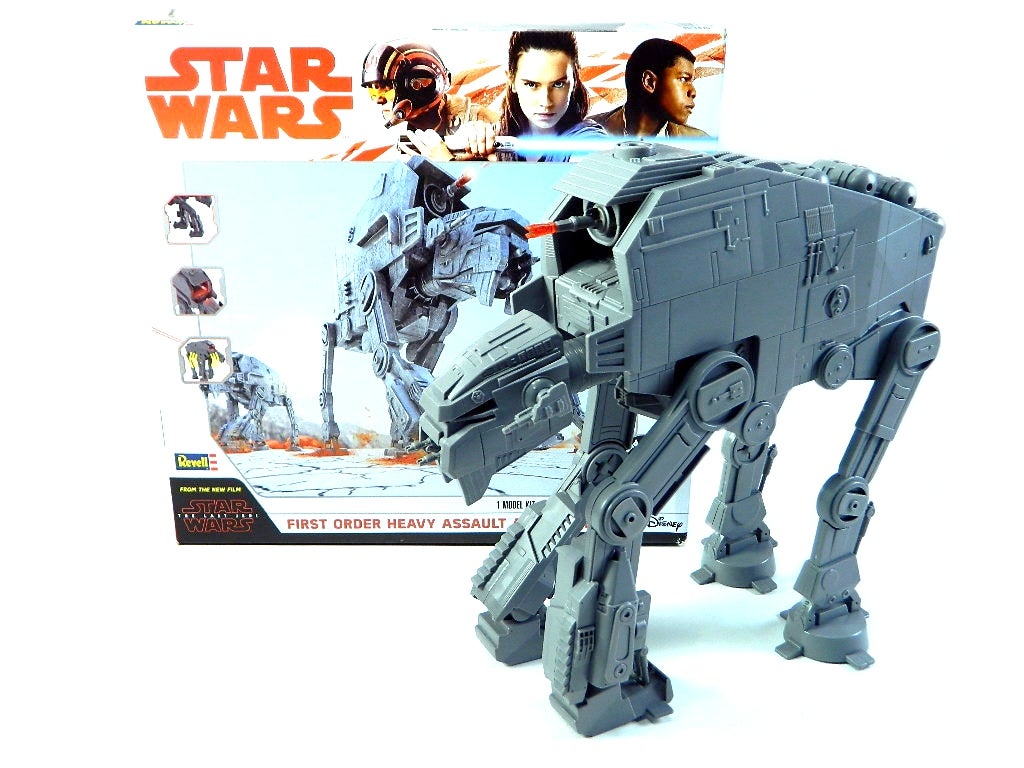 The new AT-M6 Walker is another large kit, standing a cool 7.5 inches tall and being almost as long. I'm a HUGE fan of the classic AT-AT, although I'm still getting used to the AT-M6's design. I love the gorilla-like chunkiness of it, but the laser cannon on top kinda puts me off. I'm sure when I see these guys in action that my attitude will change. Regardless, this is an impressive kit and the most time consuming build of the bunch.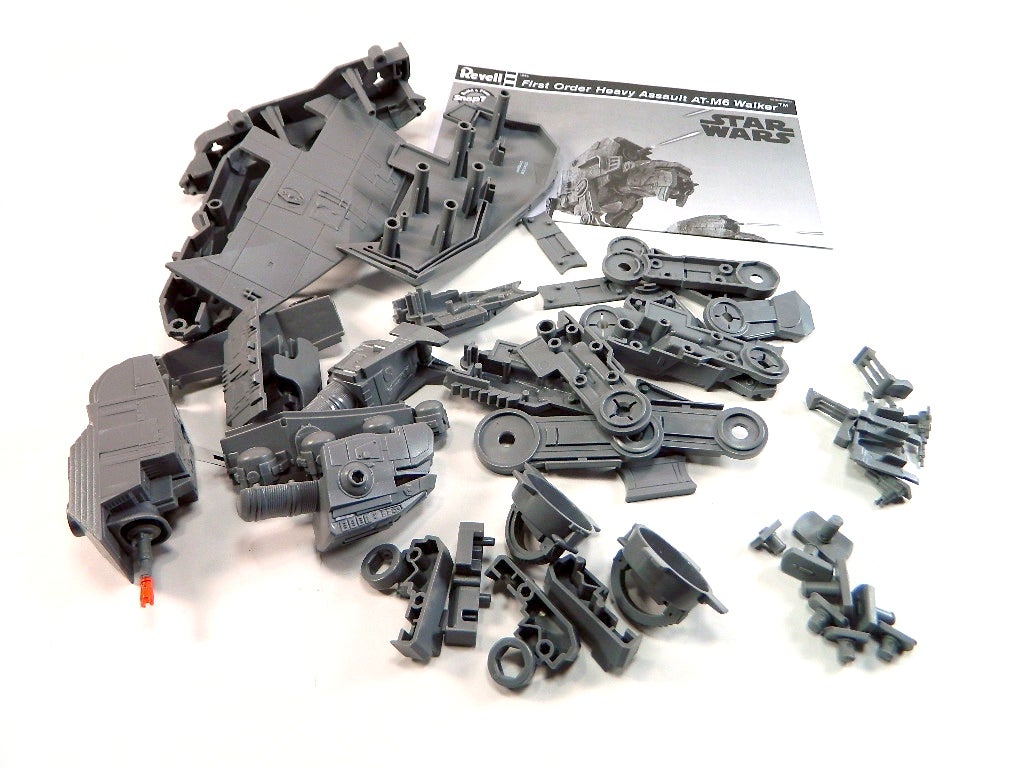 Most of the AT-M6 build is legs, but it all pays off at the end because they actually move! Articulation on a model kit is rare, however these Star Wars SnapTite's featuring quite a lot of it.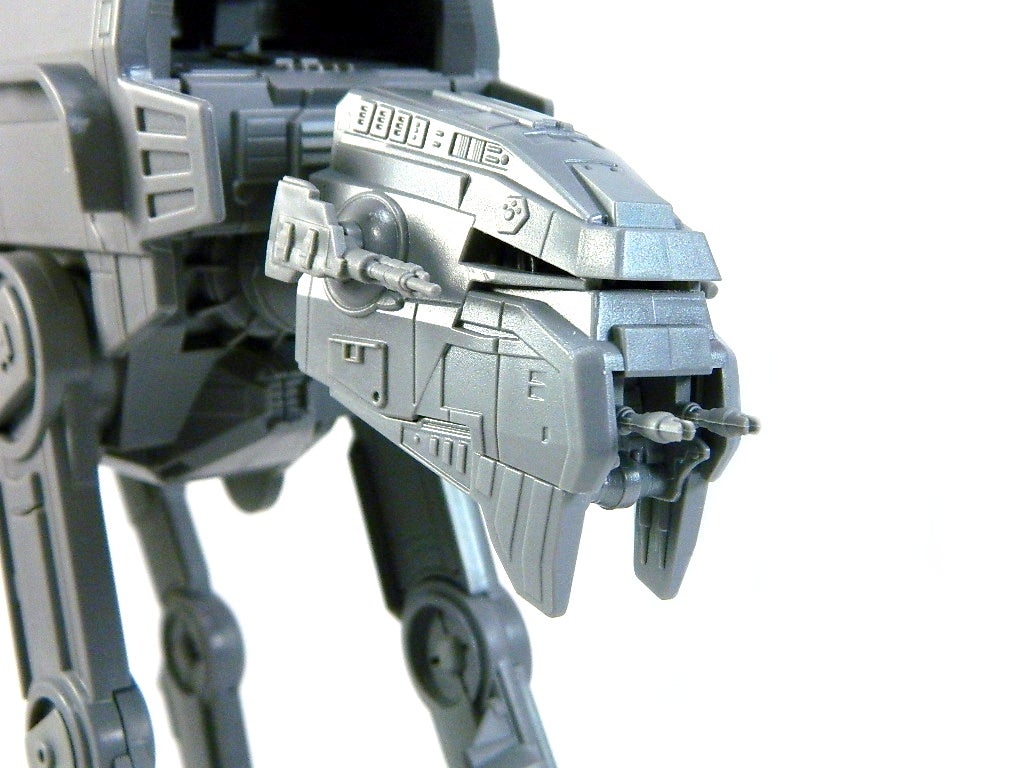 In addition to the Walker's legs being jointed (thighs, knees AND feet), its head is popped on via a ball joint. It can't look up, though it has a nice side-to-side and looking down motion. The side cannons on the AT-M6's head also swivel.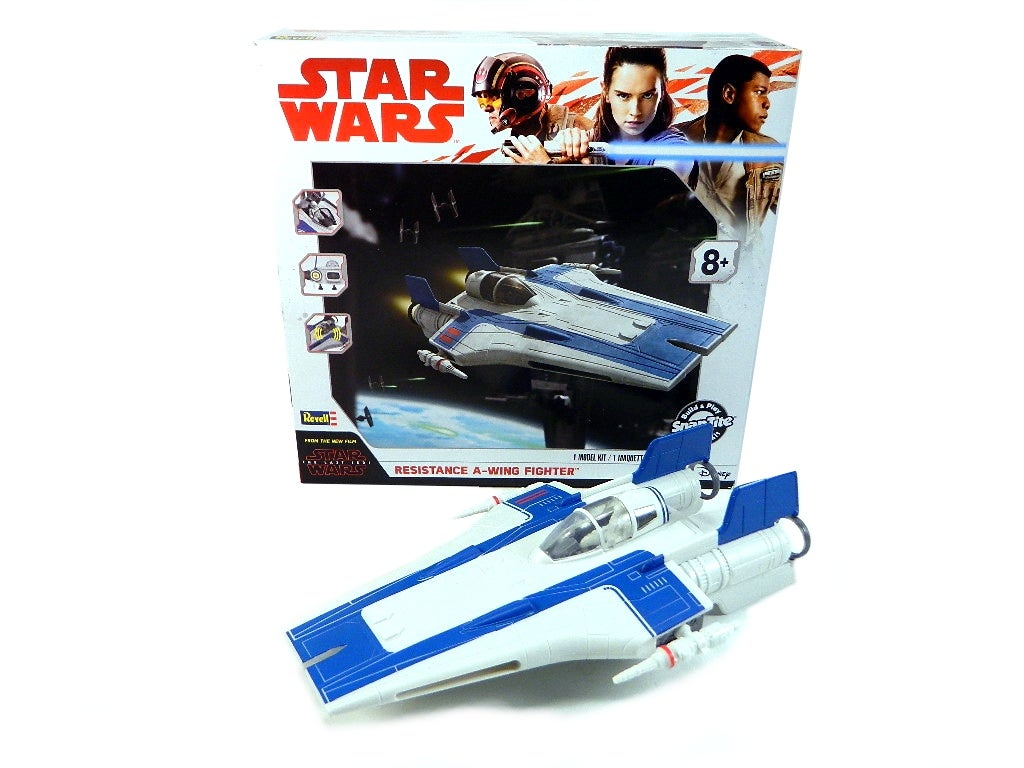 The A-wing isn't one of my favorite ship designs, though I have grown to really appreciate it after doing this build. Measuring 8.5 inches long and 5 inches wide, this ship is sort of in the middle when it comes to construction. It has about as many pieces as Kylo's TIE, however the assembly is a bit more complicated. Not horrible, mind you. None of these kits took me more than 20 minutes to complete.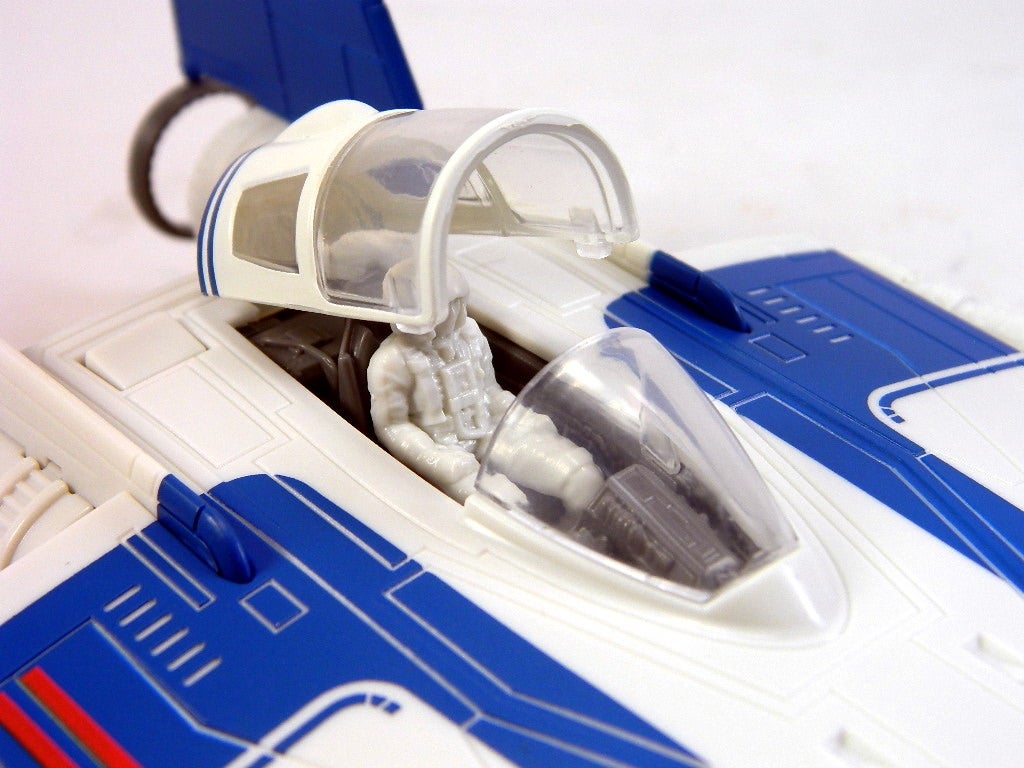 Articulation on this bad boy include an opening canopy (Kylo's TIE Silencer has this feature too), as well as retractable landing gear!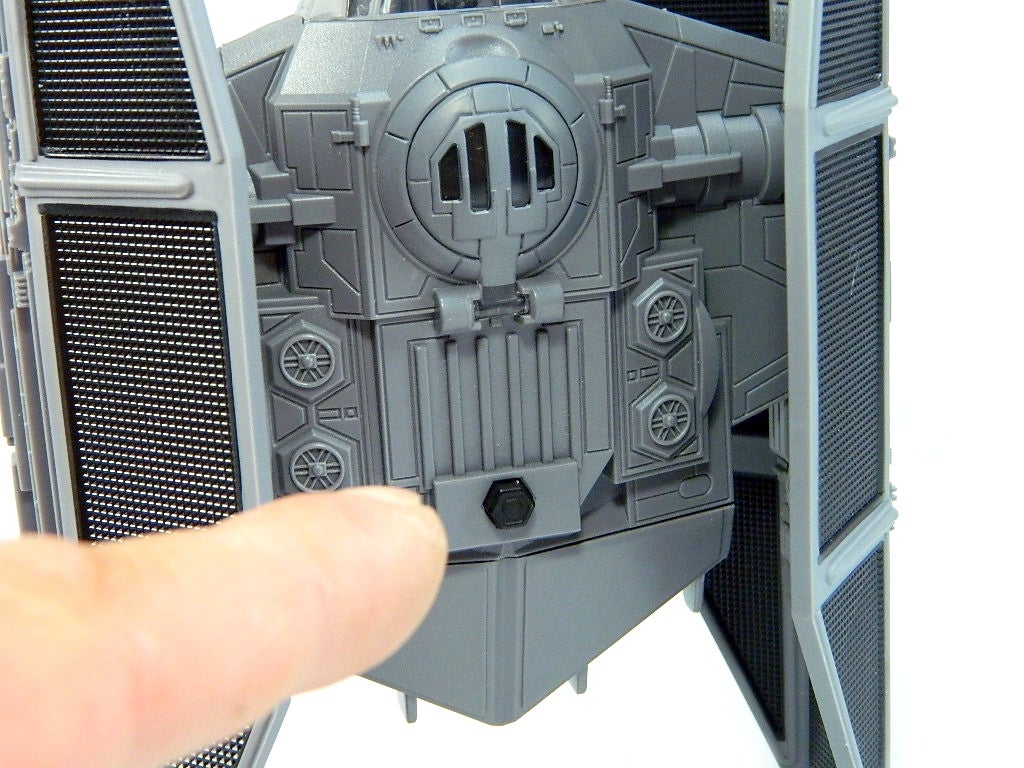 What's cool about all these kits is their light and sound feature. Each model consists of a main module that house the electronics: cockpits for the A-wing and TIE, the back cannon on the AT-M6. Simply pull the tab out and press the nicely concealed buttons to activate! You'll hear blaster effects, flying and stomping sounds, along with a laser cannon and ship engines that glow. Check out the brief videos  below to see each vehicle in action!
Scroll down even further for a complete image gallery!
Review, Photos and Videoes by Jeff Saylor
Review Samples Courtesy of Revell
[gallery_bank type="images" format="masonry" title="true" desc="false" responsive="true" display="all" sort_by="random" animation_effect="bounce" album_title="true" album_id="1112″]
Keep up with all the latest toy news by following Figures.com on Facebook and Twitter!
To buy action figures, take a look at Hobby Link Japan, BigBadToyStore.com, TheToySource.com, Toynk.com, BriansToys.com, ToyWiz.com, and EntertainmentEarth.com.