Since the brand's debut in 2008, Bandai's S.H. Figuarts has firmly established itself as the "Gold Standard" of 6-inch scale action figures. While hyper detail and extreme articulation have always been the name of the game, S.H. Figuarts' latest achievement has been its expansion of popular licenses. Kicking off with strong Japanese properties like Kamen Rider, S.H. Figuarts has grown to include well-known global powerhouses such as Star Wars, DC Comics, Marvel, and even legendary rock stars, such as Freddie Mercury and Michael Jackson.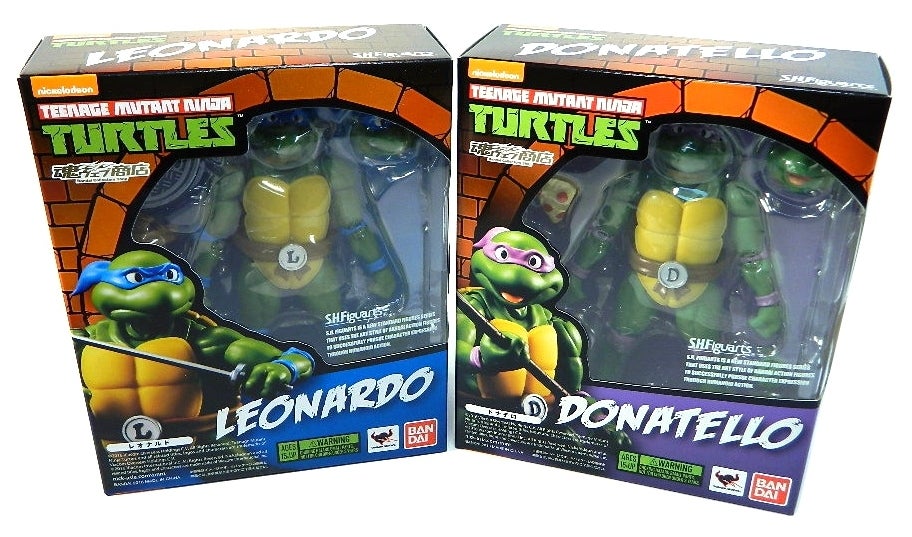 The newest license to receive the special S.H. Figuarts treatment is the Teenage Mutant Ninja Turtles. In a toy world ruled by movie tie-ins, one would assume that Bandai would opt for the new TMNT film looks as a launching point. Instead, Bandai has wisely placed their bet on what passionate, longtime Turtle fans know and love: the four Turtles as they appeared in the classic 80's cartoon series.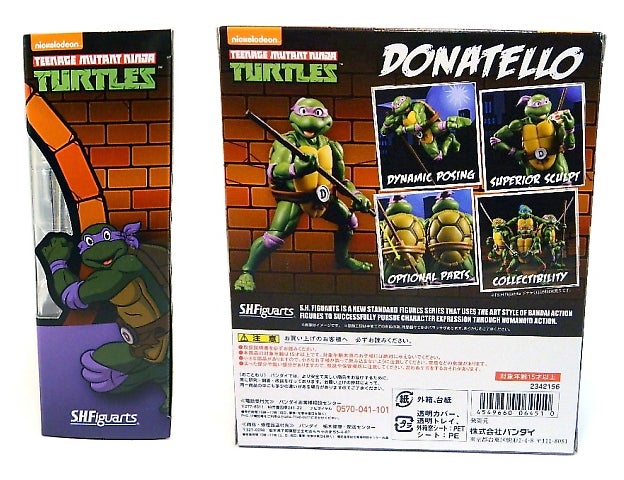 Fans have no shortage of Teenage Mutant Ninja Turtles figures to choose from, thanks in large part to Playmates Toys and their ever-revolving door of TMNT product. While much of it is gimmicky and aimed at kids, select figures do cater to serious collectors on a budget. However, for super fans that want the best a 6-inch action figure has to offer, Bandia's new S.H. Figuarts Teenage Mutant Ninja Turtles series is money well spent.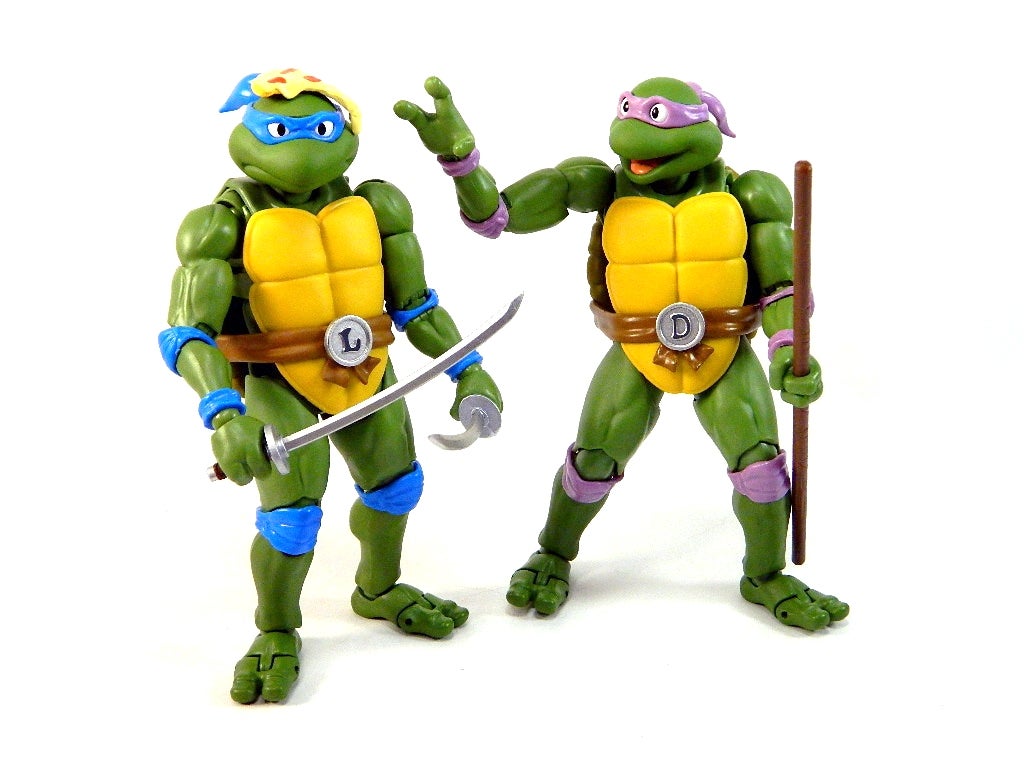 Now available for purchase are the first two S.H. Figuarts "Heroes in a Half Shell":  Katana-slashing Leonardo and bo staff-swinging Donatello. Priced at a MSRP of $62.99 each, these figures aren't mass market cheap by any means, but they aren't designed to be. These figures are made for fans looking for the ultimate 6-inch figures of their beloved characters.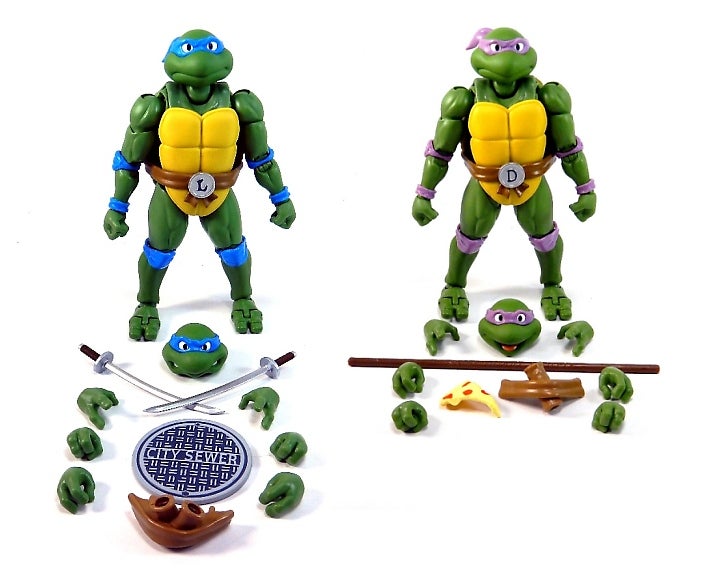 True to the 'toon, both Leonardo and Donatello share identical bodies made unique by their colored headbands, elbow and knee pads, as well as the "L" and "D" sculpted onto their belt buckles.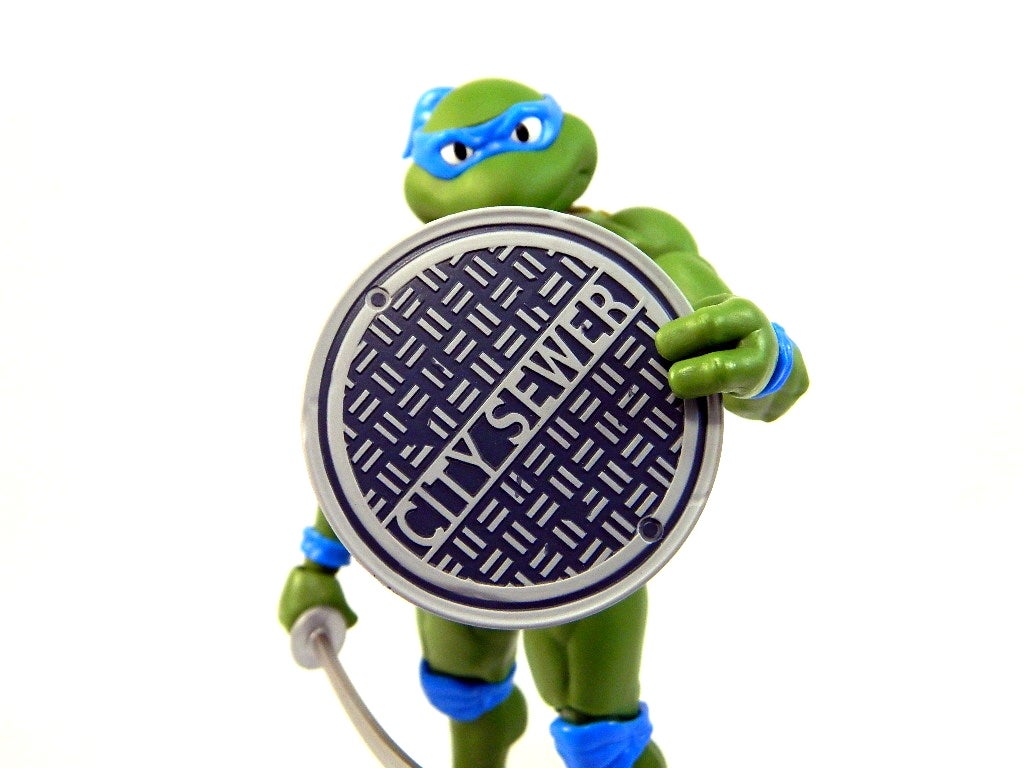 Each Turtle figure also shares numerous accessories, including four sets of swap-out hands (slightly open for gripping smaller items, fully splayed open, balled up in a fist, and weapon grasping), and an optional rear-mounted weapon holder that swaps out with a piece of their belt (which I think most fans will stick with).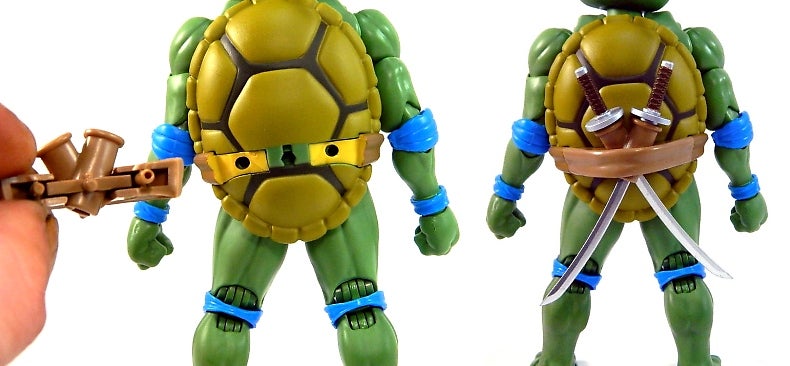 What makes Leonardo and Donatello truly stand apart from each other is their weapons and bonus accessory – swords and a sewer manhole cover for Leo, bo-staff and a slice of pepperoni pizza for Don – as well as their super expressive head sculpts, two for each Turtle.
Like their hands, each Turtle's head easily pops on and off with a firm pull and are an absolute joy to play around with. You can have both Turtles closed mouth and serious, but I personally love the Bert and Ernie combo of a grouchy, snarling Leonardo with a goofy, smiling Donatello.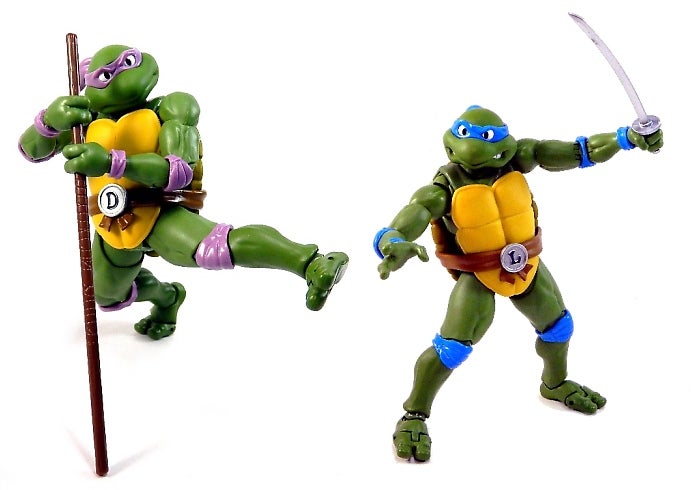 Thanks to the S.H. Figuarts body, each Turtle can also express themselves in a wide variety of poses. Ball-joints and double-joints abound on these figures, each point of articulation firm and fluid. Bandai states that die-cast material is integrated in the legs for added weight and stability (as well as for realism in their belt buckles), and I believe them. I had a BLAST playing around with these figures!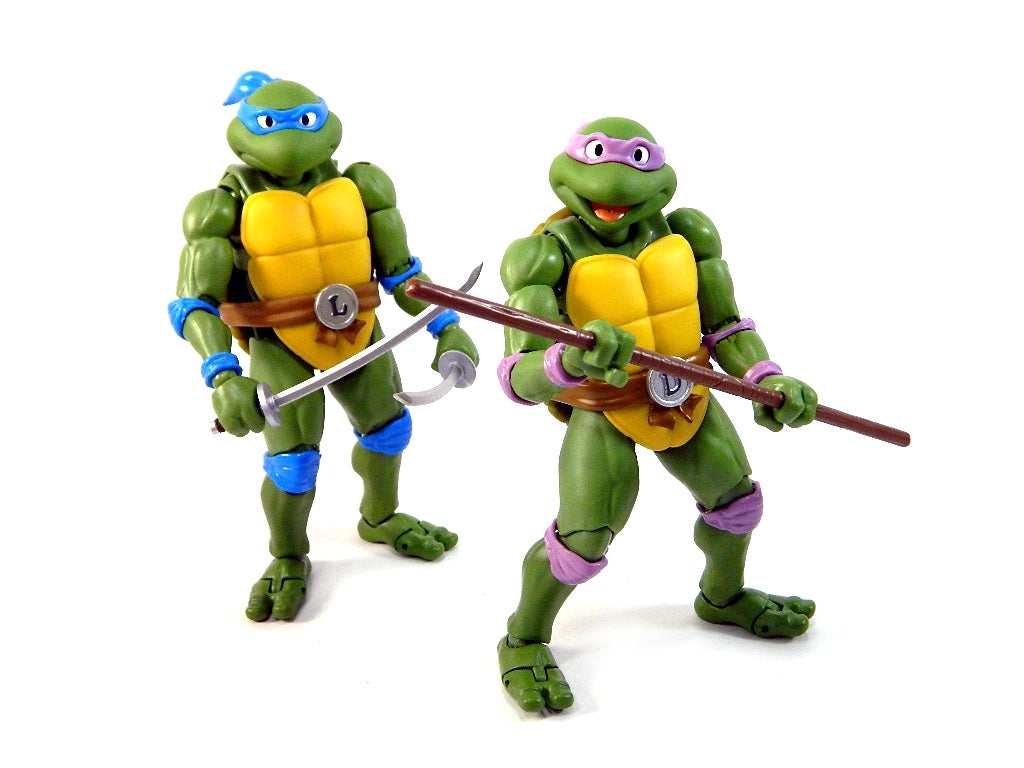 Packed with plenty of good looks, solid construction, hefty articulation, and accessories galore, Bandai delivers the best Turtle toys ever released in this scale. TMNT fans can order Leonardo and Donatello now at many fine retailers, such as BigBadToyStore.com where they are both in stock. Pre-orders are also open for the rest of the gang – Michelangelo and Raphael – both scheduled to hit retail by year's end. Turtle Power!
Review and Photos by Jeff Saylor
Review Samples Courtesy of Bluefin
[gallery_bank type="images" format="masonry" title="true" desc="false" responsive="true" display="all" sort_by="random" animation_effect="bounce" album_title="true" album_id="296″]
Keep up with all the latest toy news by following Figures.com on Facebook and Twitter!
To buy action figures, take a look at BigBadToyStore.com, TheToySource.com, Toynk.com, BriansToys.com, ToyWiz.com, and EntertainmentEarth.com.