Gecco continues their Dark Souls statue series with Siegmeyer of Catarina. The second release following Souls of Cinder (read my review HERE), Siegmeyer of Catarina was offered as a San Diego Comic-Con 2017 exclusive priced at $299.99. A few pieces were available for pre-order for those unable to attend SDCC and are now shipping this month.
Like all Gecco statues, Siegmeyer was a limited edition release and quickly sold out. So if you didn't lock in your pre-order, your only option to get your hands on one is the secondary market at marked up prices. Let this be a lesson learned: if you really like a Gecco statue we report about here on Figures.com, get that pre-order in pronto. You can always cancel a pre-order. You can't order something that's sold out.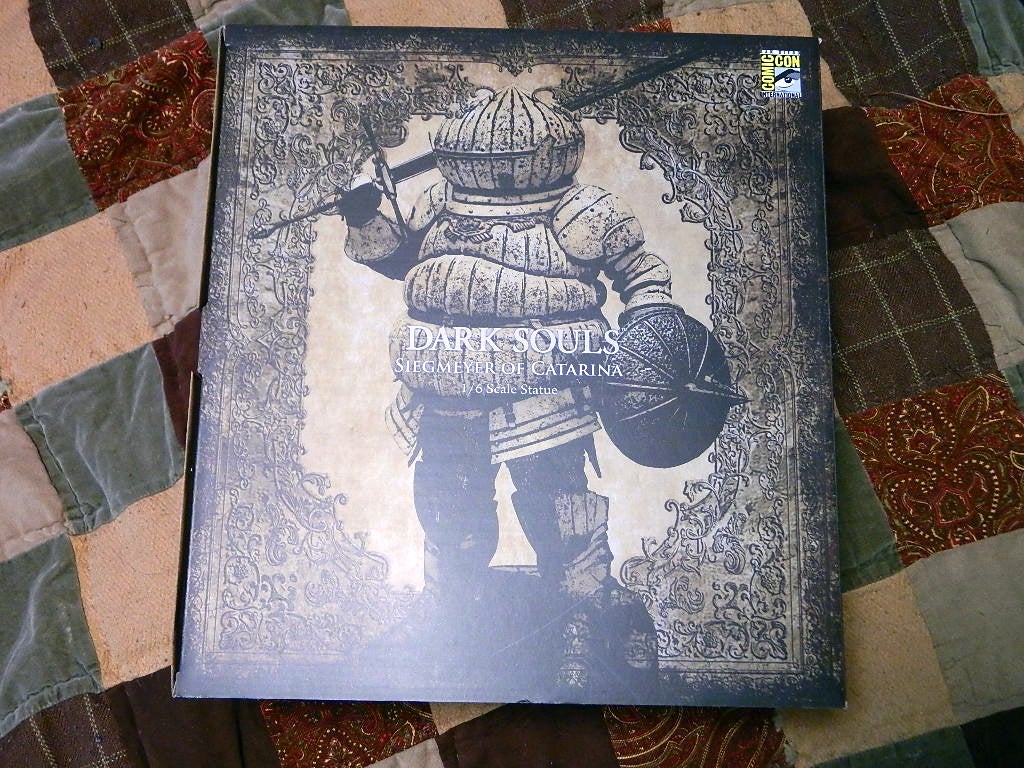 Unlike the majority of Gecco's statues that are made of PVC plastic, Siegmeyer of Catarina is a more traditional statue cast in resin. The entire Dark Souls series has been this way, and I'm really not sure why. Sculpted detail and paint apps are equally impressive on both Gecco's PVC and resin statues. You really can't tell the difference just by looking at them.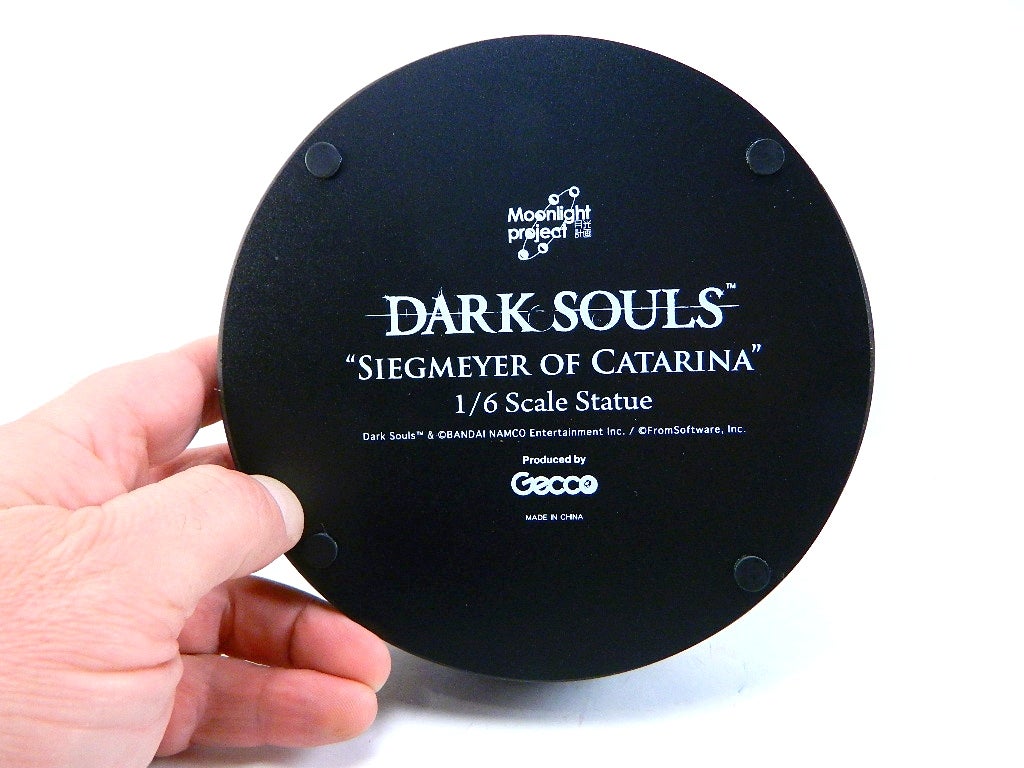 The only real difference between a Gecco resin statue and one of their PVC statues is A) weight and B) durability. For example, Siegmeyer weighs a good 10 pounds in packaging where Bloodborne's PVC Doll is close to 5. If your dropped Siegmeyer, he'd shatter, where the Doll would most likely come out unscathed. So yeah, I'm not sure why Gecco is experimenting with resin when there are so many advantages to using PVC. Perhaps it's part of the Dark Souls licensing deal? Did the cost of PVC production go up? (Siegmeyer did retail for the same as the Doll, which strikes me as odd.)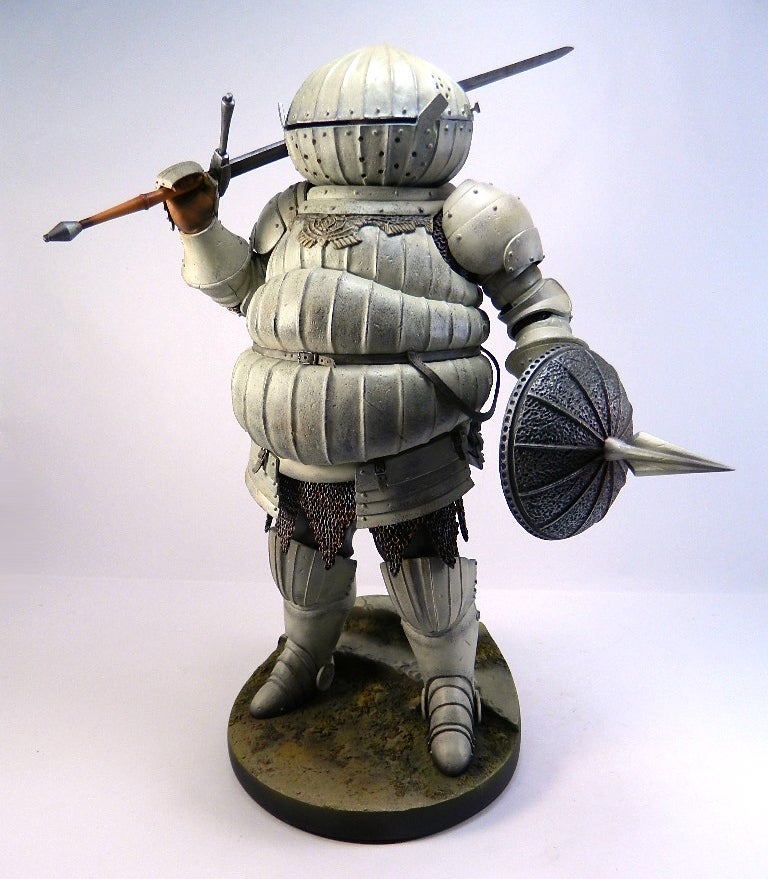 I'm really just thinking out loud, because ultimately it doesn't matter. PVC or resin, Siegmeyer of Catarina is an amazing sculpture. Dubbed the "Onion Knight," Siegmeyer is a Non Player Character in the Dark Souls game series. I never got the opportunity to meet the jolly fellow because I found Dark Souls 3 so brutally hard to play. Say what you will, but dying over and over and over again is NOT fun. Perhaps Siegmeyer could have helped me succeed?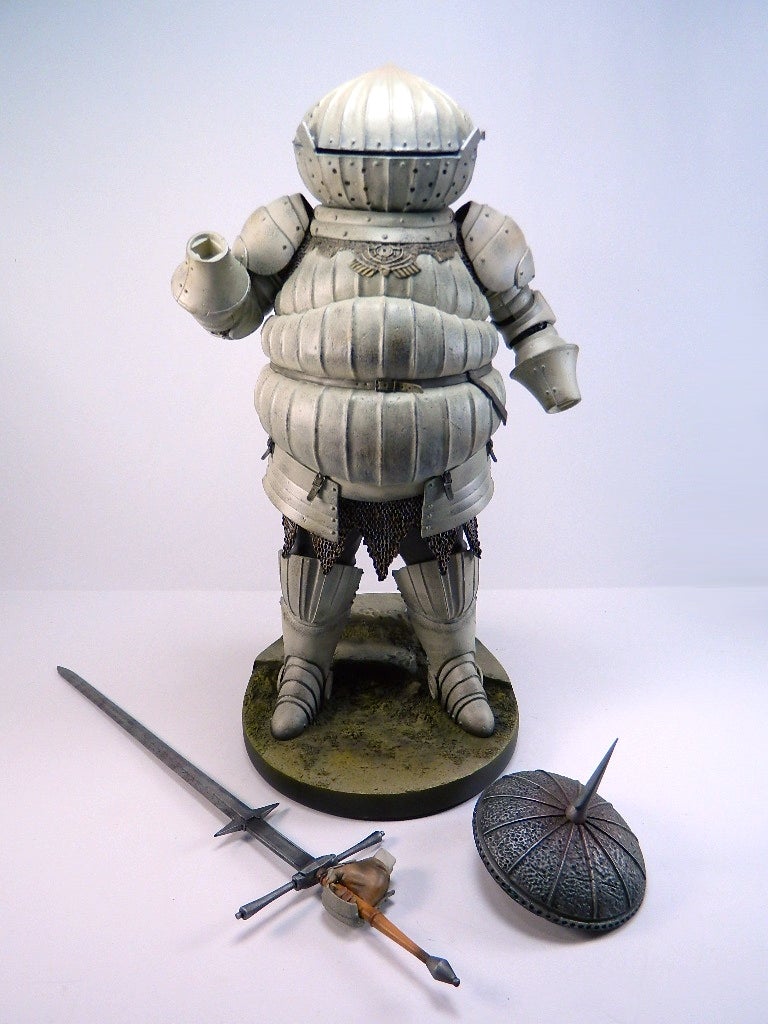 Siegmeyer stands tall at 13 inches and carries a two-handed sword that is equally as long. Assembly is very direct: plug Siegmeyer onto his base and attach his two hands – one clutching the sword and the other a small spiked shield. Both hands stick on securely via magnets, and if I'm not mistaken, the figure's feet do too. There certainly appears to be a more secure connection when his pegged feet are placed into position.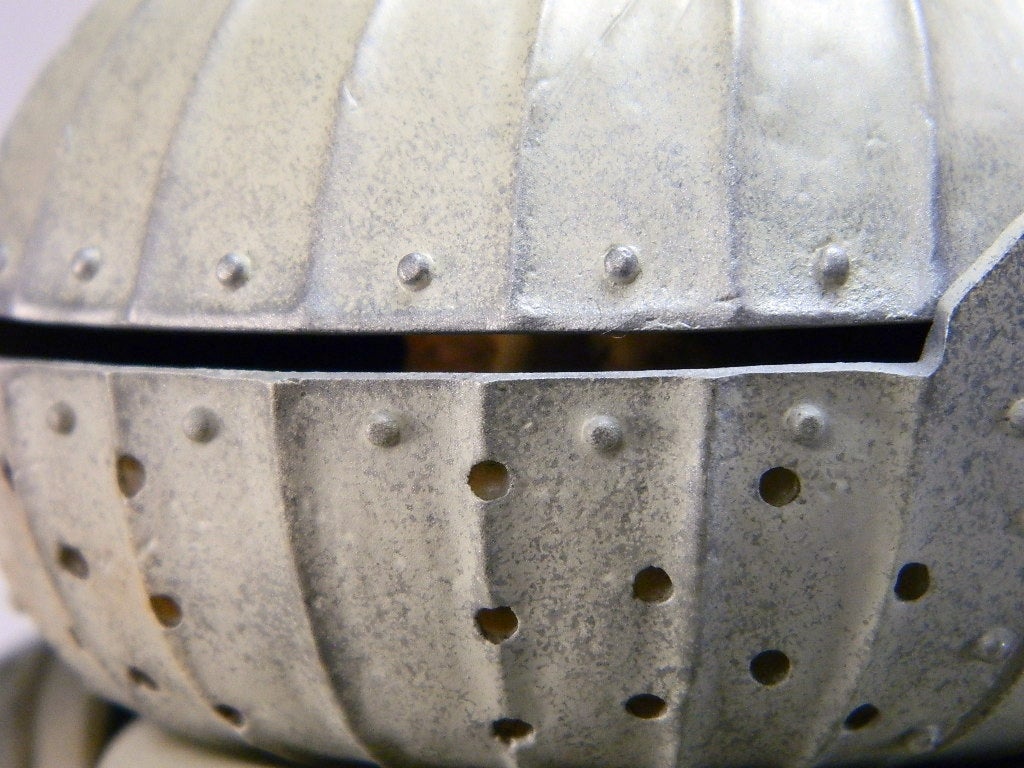 As mentioned, sculpt and paintwork on Siegmeyer is impressive. His unique rounded armor steals the show, especially his helmeted "onion" head. And yes, if you look close enough between the long visor slit on Siegmeyer's helmet, you can actually see a sculpted head inside!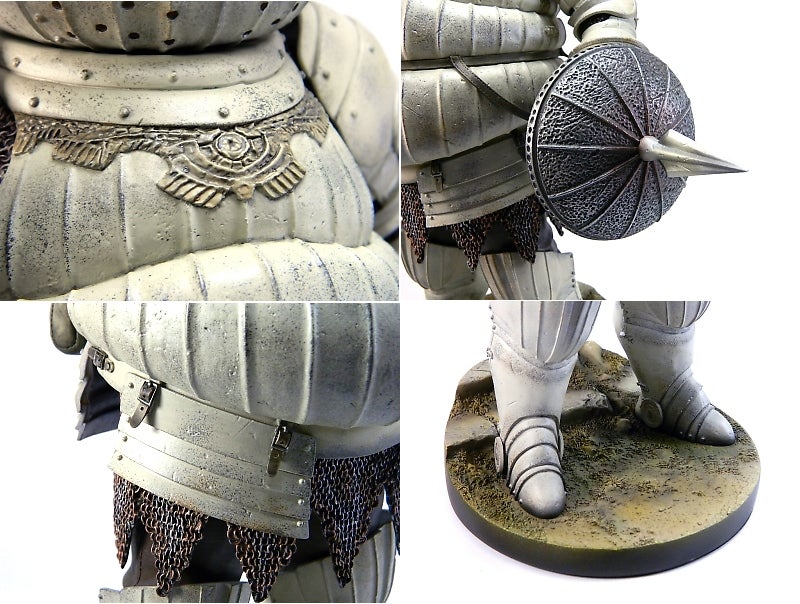 Coloring, while primarily white, is very realistically worn and battered. Siegmeyer features some intricate detailing on his collar, and the micro buckles and individually sculpted chain links in his under armor is breathtaking.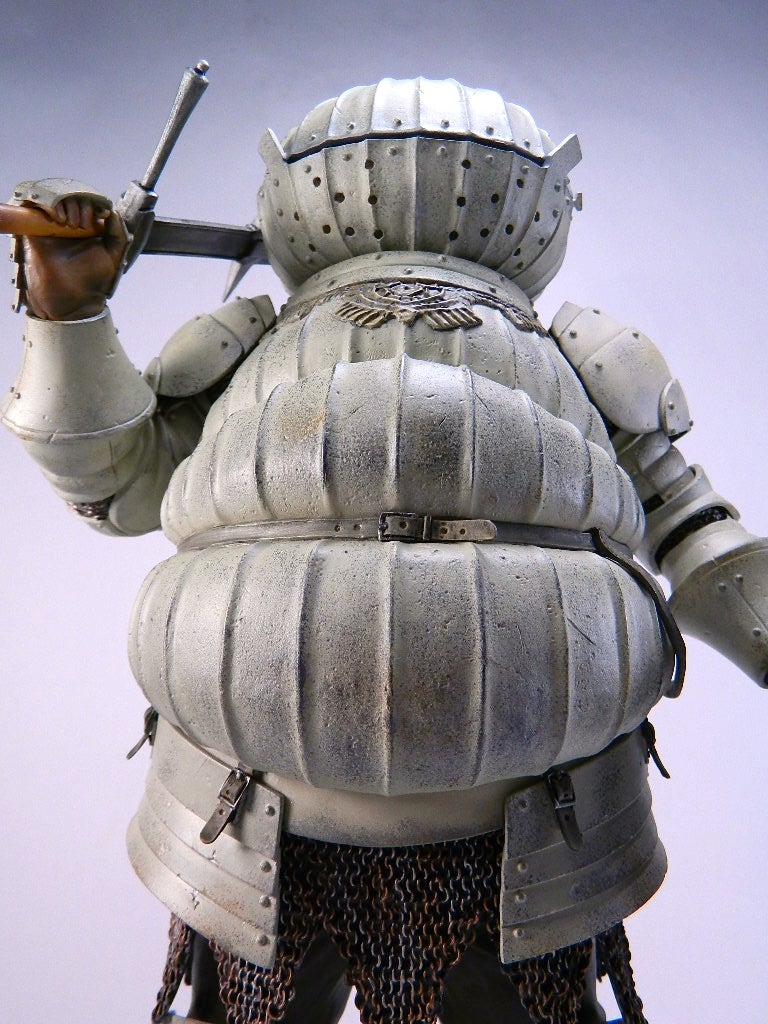 Large and in charge, Gecco's Siegmeyer of Catarina is a super unique fantasy sculpture. I've personally never seen anything quite like him before. If you're looking for a fun conversation piece in your medieval, fantasy collection, then the "Onion Knight" is for you.
Scroll on for more photos!
Review and Photos by Jeff Saylor
Review Sample Courtesy of Gecco
Dark Souls Siegmeyer of Catarina 1/6 Scale Statue
Keep up with all the latest toy news by following Figures.com on Facebook and Twitter!
To buy action figures, take a look at Hobby Link Japan, BigBadToyStore.com, TheToySource.com, Toynk.com, BriansToys.com, ToyWiz.com, and EntertainmentEarth.com.