If there's one thing I regret about owning an Xbox One and not a PlayStation 4, it's not being able to play system exclusive games, such as Bloodborne. In an ideal world, all games would be available for all systems. But I get it, each needs their own incentive to get players on board. Anywho, Bloodborne looks amazing, with its decrepit Gothic setting, Van Helsing-like protagonist (the Hunter) and twisted nightmare monsters.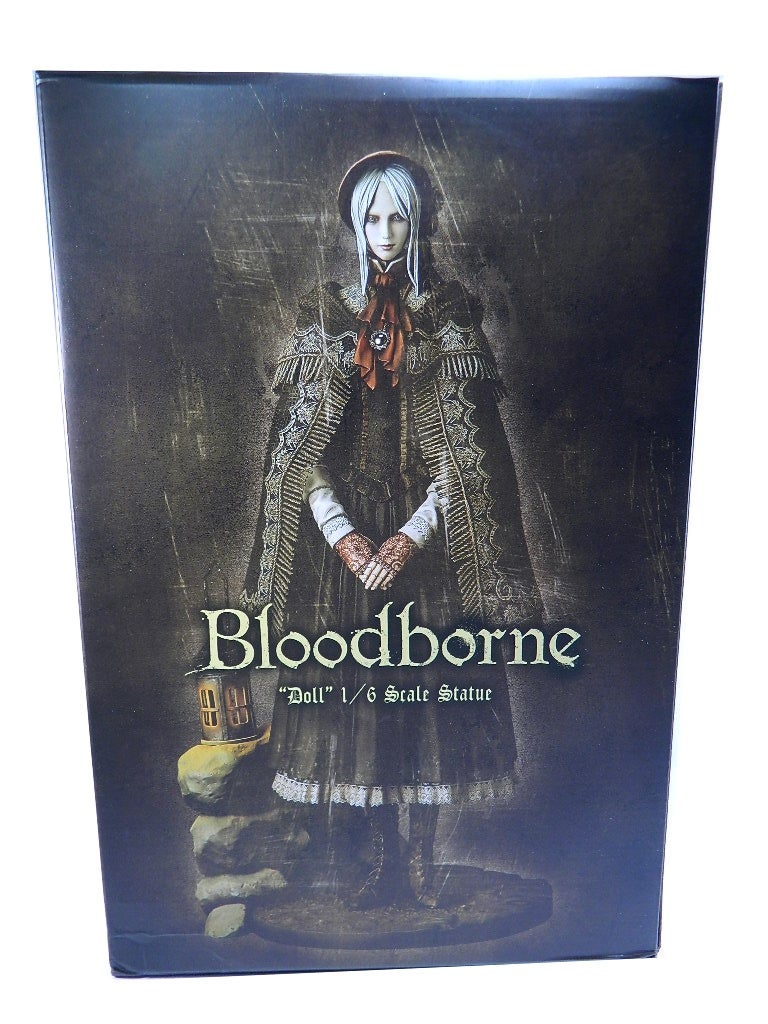 Gecco of Japan has been celebrating this video game with fine collectibles for almost two years now. Their first release was a 1/6th scale PVC statue of the Hunter (read my review HERE). A "Puddle of Blood" Hunter exclusive came next, followed by a variety of Hunter weapons released earlier this year. This month Gecco returns to Bloodborne with a long anticipated all-new character: The Doll.
Like the Hunter, this is a 1/6th scale PVC statue release, not to be confused with the numerous Dark Souls resin statues the company has been offering lately. She is priced at $299.99 and is still available for pre-order from select retailers, including BigBadToyStore.com.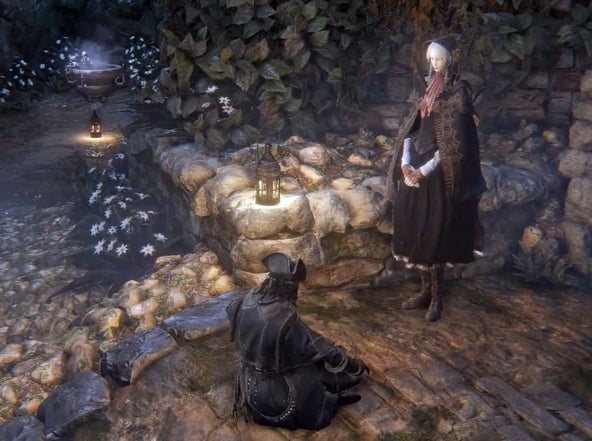 "Welcome home, good Hunter. What is it you desire?"— The Doll
While I haven't had the opportunity to play Bloodborne, some quick research informs me that the Doll is a character you interact with at your home base, the Hunter's Dream. She literally starts off as an inanimate porcelain doll, but later comes to life (creeeepy!). As someone you encounter quite frequently in the game while leveling up, the Doll makes perfect sense as a Bloodborne statue release.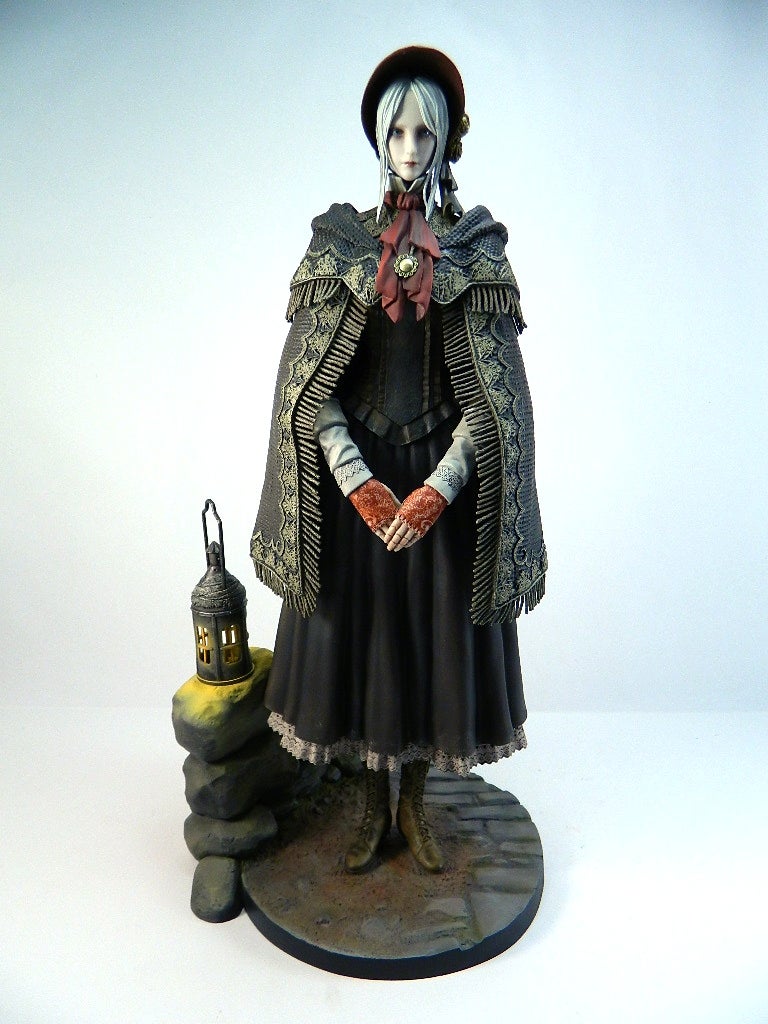 The Doll stands an eye-catching 13 inches tall, nearly an inch taller than the Hunter statue. This is game accurate, however, as the Doll stands about a foot taller than the player (you know, for that extra creep factor). Assembly is extremely straightforward: plug the Doll and her lantern onto the Hunter's Dream base and you are good to go.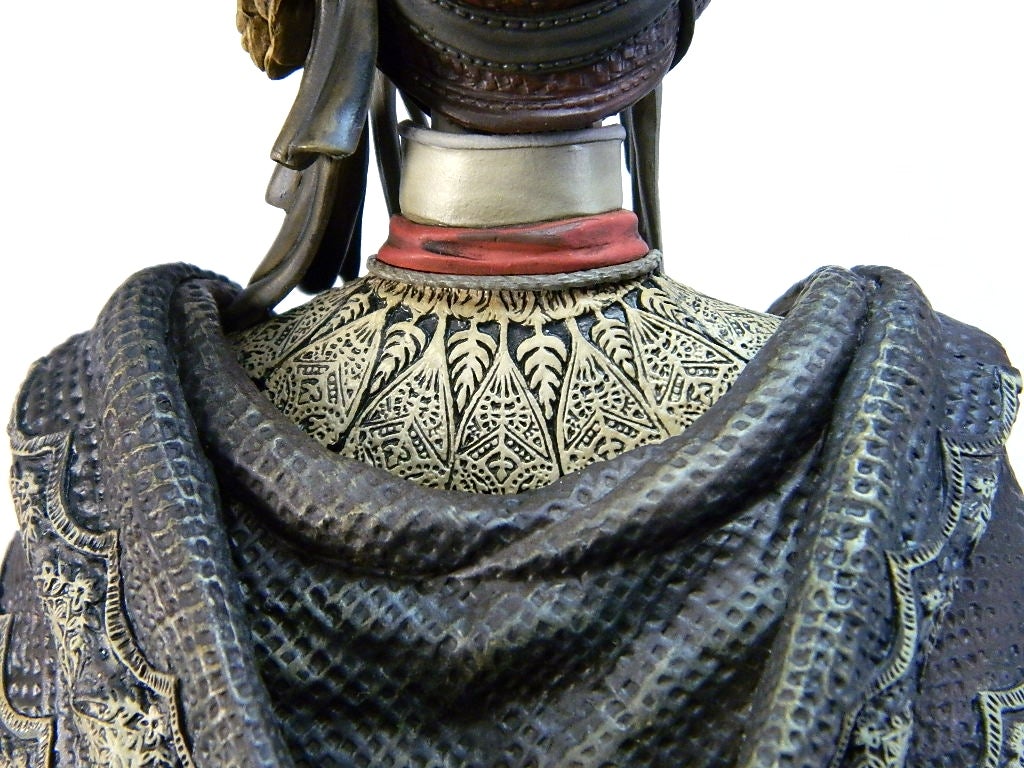 Construction, like past Gecco releases, is a nice and solid PVC plastic. Be it plastic or resin, Gecco has shown time and time again that they can achieve a staggering level of sculpted detail. The sculpting work here shows off multiple layers of different fabrics – from delicate lace patterns, to more robust texturing on her frilled shawl and leather boots. Not to be overlooked is the delicate, smooth sculpting of her porcelain doll face and the actual cut lines on her more prominent doll-like fingers.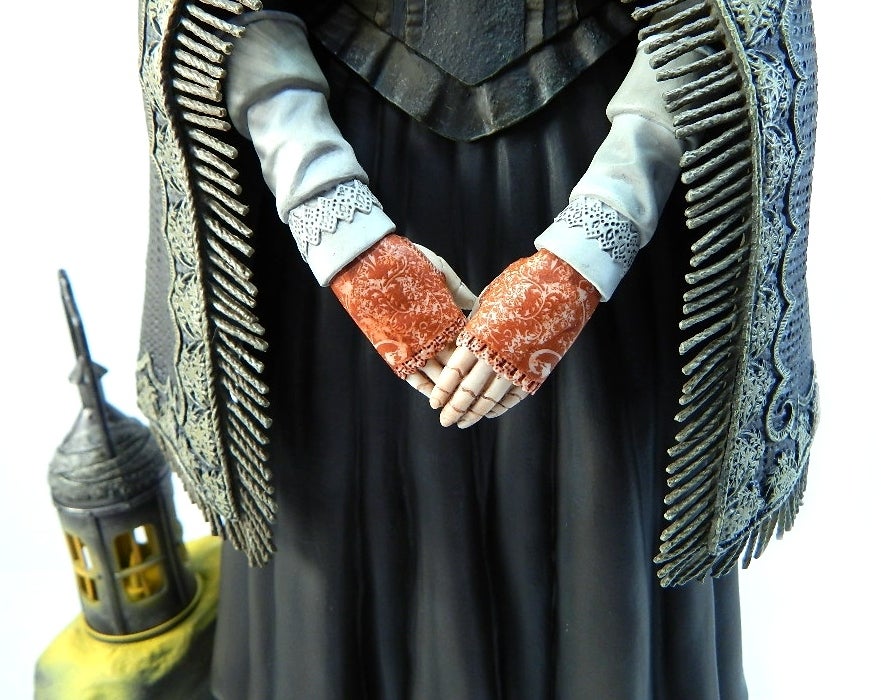 Equally impressive is the paintwork on this statue. The stenciling on her red, fingerless gloves is wonderfully intricate and the yellow "light" radiating from the lantern is an impressive effect. The almost white coloring of her doll face is eerily realistic, and if you look closely, you'll notice very fine porcelain "cracks" on her cheek and forehead.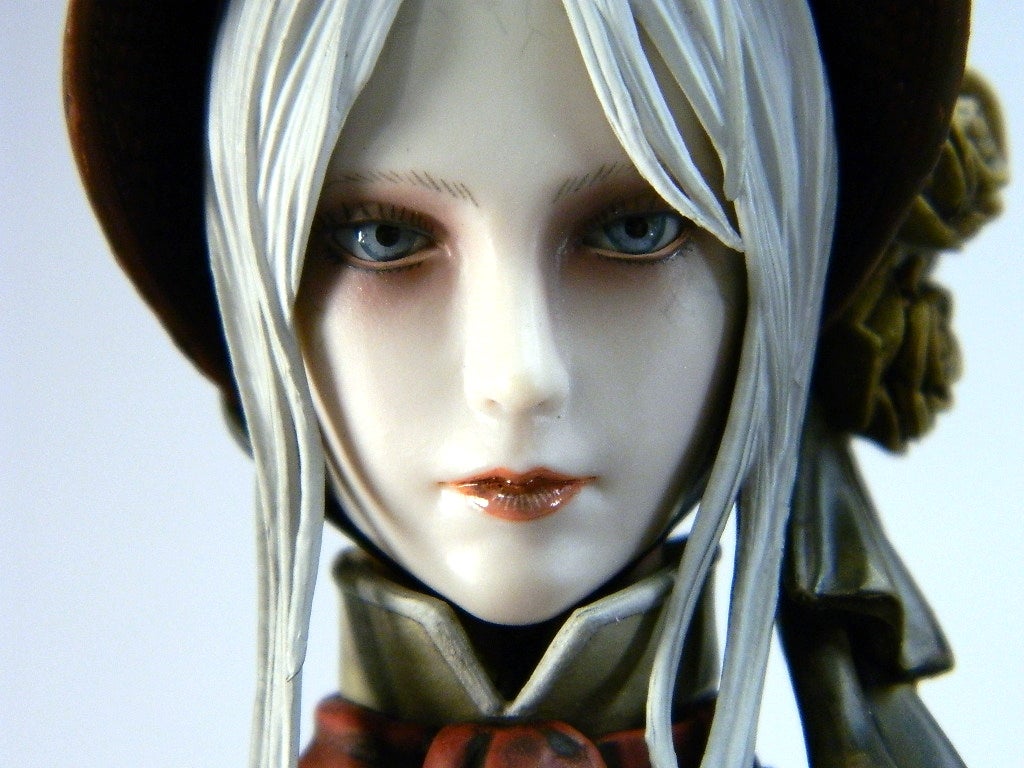 Being a game packed with tons of crazy creatures, you'd think Gecco would have gone that route for their next Bloodborne statue. Don't get me wrong, I hope Gecco does make some Bloodborne monster statues, but it's refreshing to see the company take on a beautiful (and creepy!) character like the Doll. This statue is all about fan service. If you're a Bloodborne player looking for something unique to display your fandom, Gecco's the Doll statue fits the bill.
Scroll on for more photos!
Review and Photos by Jeff Saylor
Review Sample Courtesy of Gecco
Bloodborne Doll 1/6 Scale PVC Statue
Keep up with all the latest toy news by following Figures.com on Facebook and Twitter!
To buy action figures, take a look at Hobby Link Japan, BigBadToyStore.com, TheToySource.com, Toynk.com, BriansToys.com, ToyWiz.com, and EntertainmentEarth.com.