Domez, the stackable mini figure concept from Zag Toys, are back with an all-new animated assortment! Distributed in the U.S. via UCC Distributing, this new wave is based on Over the Garden Wall, a well received animated miniseries that aired on the Cartoon Network back in 2014.
I'll be honest with you, I totally missed this one, but according to Wikipedia, I'm going to have to check it out:
The series follows two half-brothers, Wirt and Greg (voiced by Elijah Wood and Collin Dean respectively), who become lost in a strange forest called the Unknown. In order to find their way home, the two must travel across the seemingly supernatural forest with the occasional help of the wandering, mysterious and elderly Woodsman (Christopher Lloyd) and Beatrice (Melanie Lynskey), an irritable bluebird who travels with the boys in order to find a woman called Adelaide, who can supposedly undo the curse on Beatrice and her family and show the half-brothers the way home.
Talented voice cast. Check. Imaginative story. Check. Brilliant animated style. Check. It appears that Over the Garden Wall has all the trappings of a true animated classic, which explains why 3 years later we're receiving collectibles.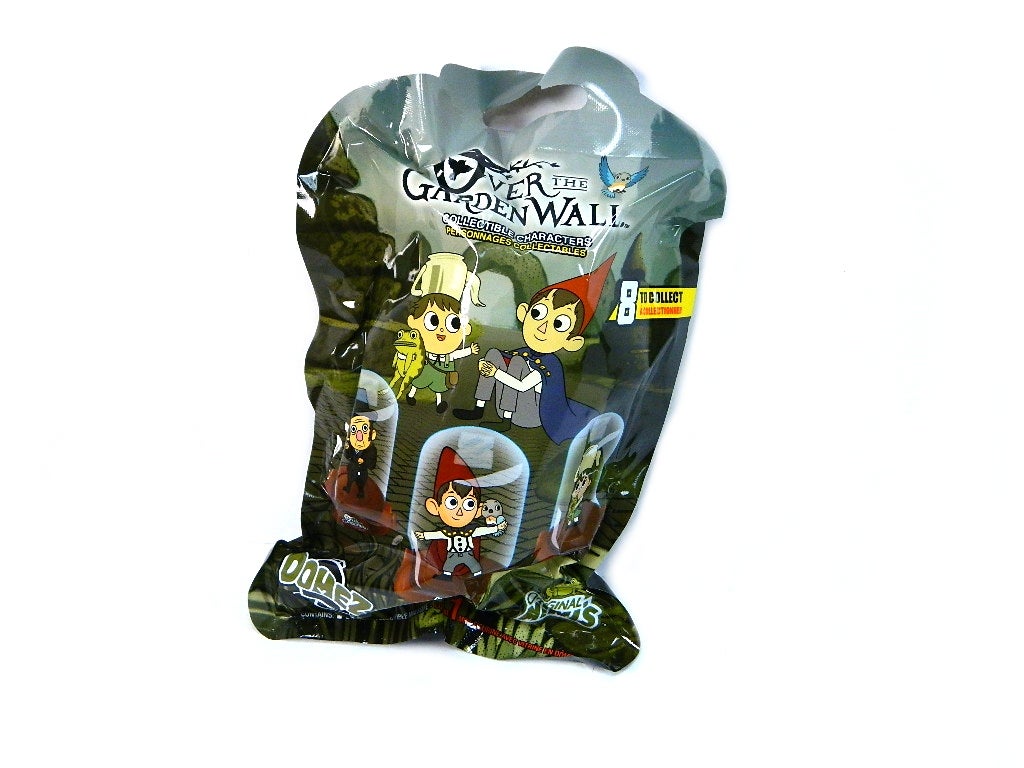 And these are some nice collectibles! Blind bagged, each Over the Garden Wall Domez counter display contains 24 figures with a total of eight characters to collect. There are no rare chase figures to hunt down in this assortment (whew!), which means there are 3 solid sets of eight characters per case. It also means your odds of getting all eight characters are pretty darn good!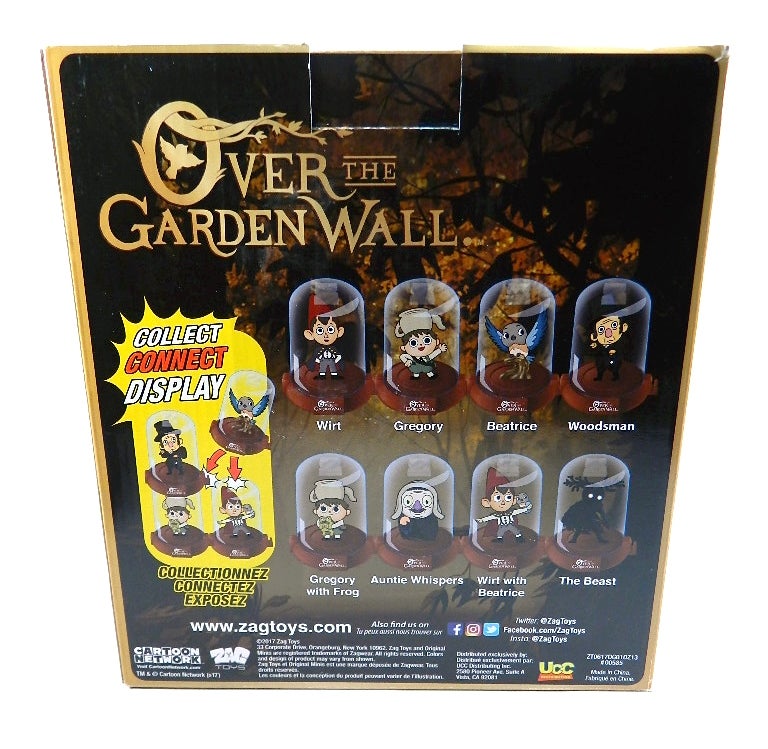 Over the Garden Wall Domez figures include:
Wirt
Wirt with Beatrice
Gregory
Gregory with Frog
Beatrice
Woodsman
Auntie Whispers
The Beast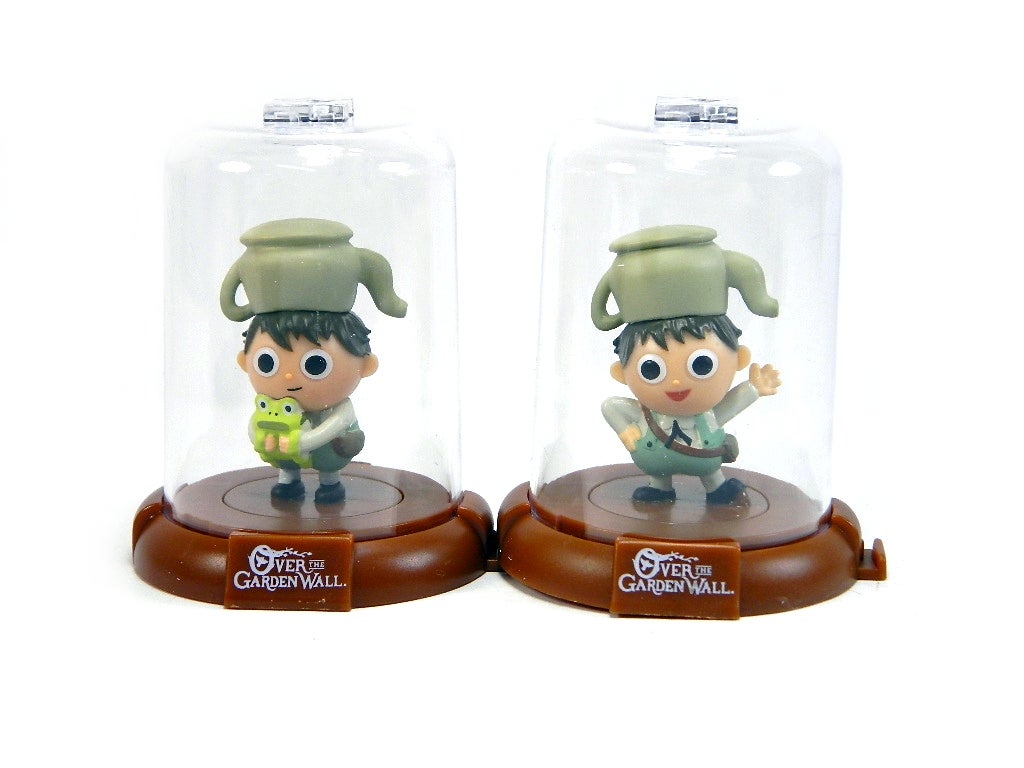 As mentioned, there are no chase figures, however two versions of Wirt and Gregory sort of fill that void. While they aren't any harder to find than the standard version, these variants do make it more difficult to collect the six core characters.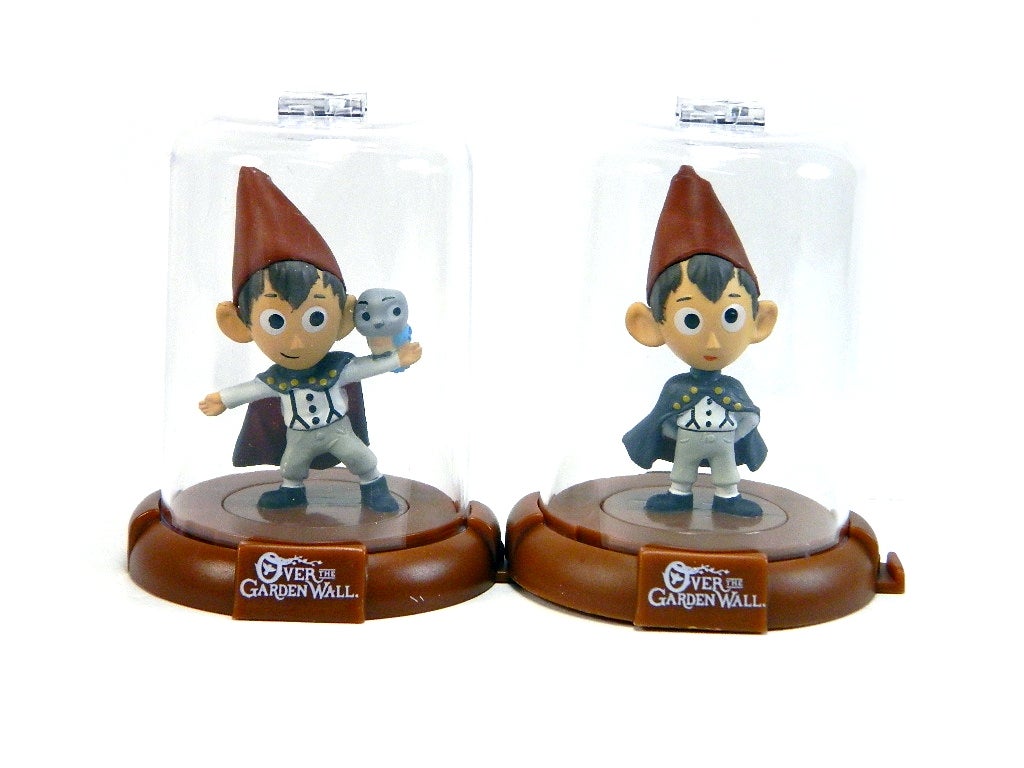 I get it, they are the main characters, though I would have been happy with just the versions of them holding the animals – adorable!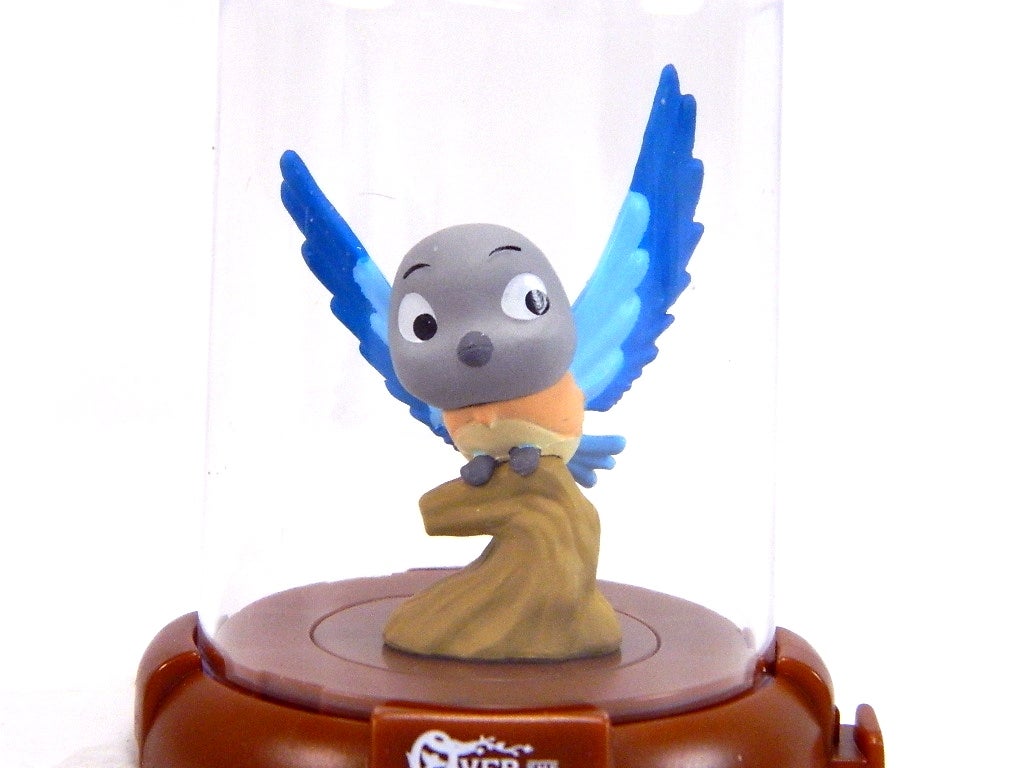 Speaking of animals, Beatrice the bluebird receives its own Domez (though the frog sadly does not). I'm sure this will be a popular figure.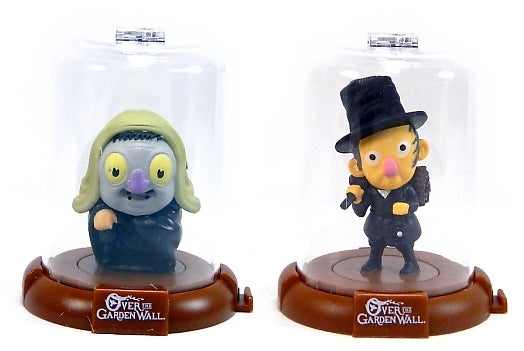 Auntie Whispers is cool with her creepy 'lil witch vibe, while the Woodsman strikes me more as an animated Abe Lincoln. I know, I know. Watch the show. I'm sure my attitude towards these characters would be totally different.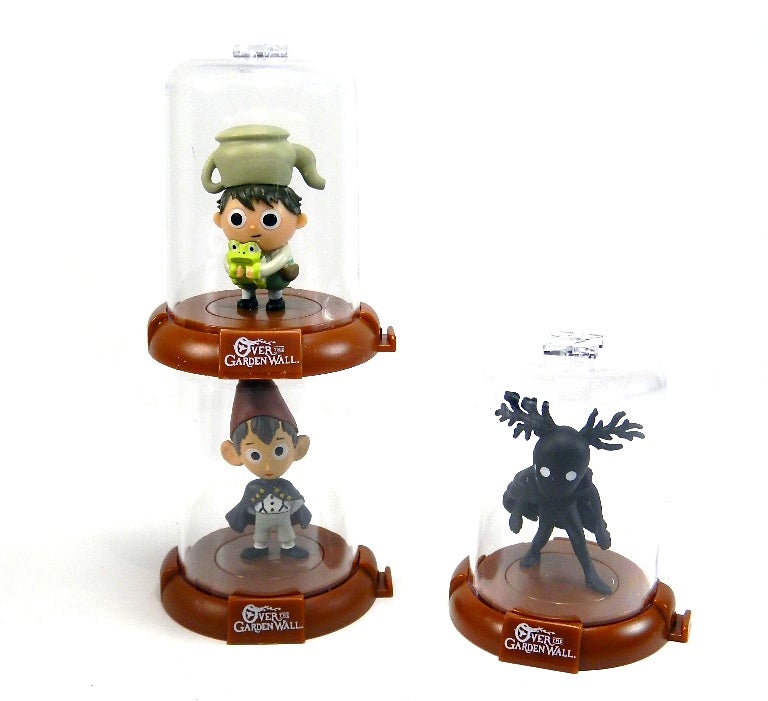 My favorite figure of the bunch is The Beast, the obvious villain of the show. Hey, I'm a sucker for the bad guys.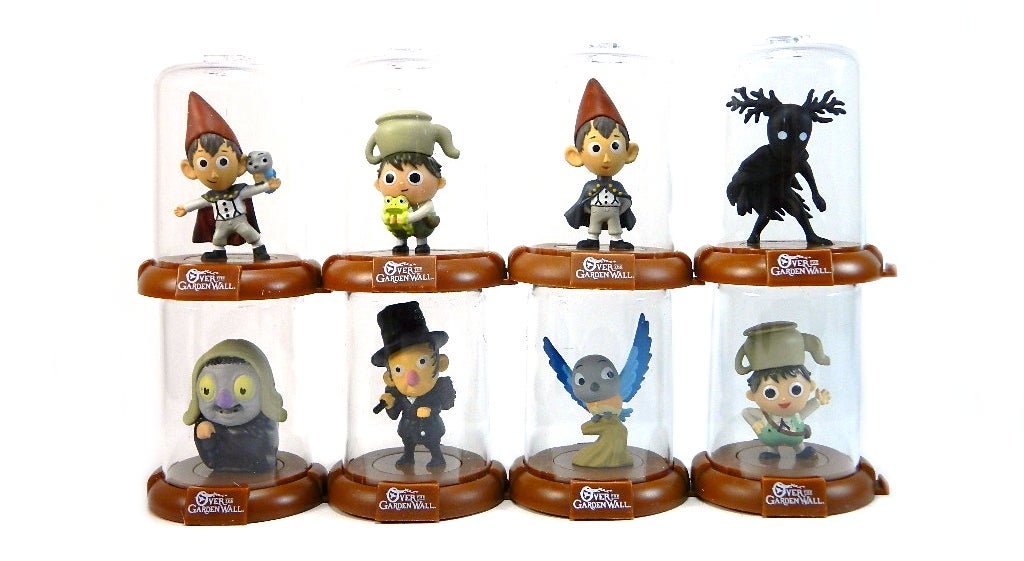 Don't let my unfamiliarity with Over the Garden Wall deter you from this assortment of Domez characters. Fans (of which there are many of you!) will fully appreciate this colorful cast of imaginative cartoon characters in mini figure form.
Collect. Connect. Display. Domez are the ideal way to show off your love of Over the Garden Wall.
Scroll on for more photos!
Review and Photos by Jeff Saylor
Review Samples Courtesy of UCC Distributing
Over the Garden Wall Domez
Keep up with all the latest toy news by following Figures.com on Facebook and Twitter!
To buy action figures, take a look at Hobby Link Japan, BigBadToyStore.com, TheToySource.com, Toynk.com, BriansToys.com, ToyWiz.com, and EntertainmentEarth.com.