Unlike The Walking Dead, the cause of the zombie outbreak (and other horrible mutations) in Resident Evil is well established. The Tyrant-Virus (commonly abbreviated as T-Virus) was developed by the Umbrella Corporation as a military weapon. As is so often the case in these mad scientist scenarios, things go horribly wrong and the rest is video game history.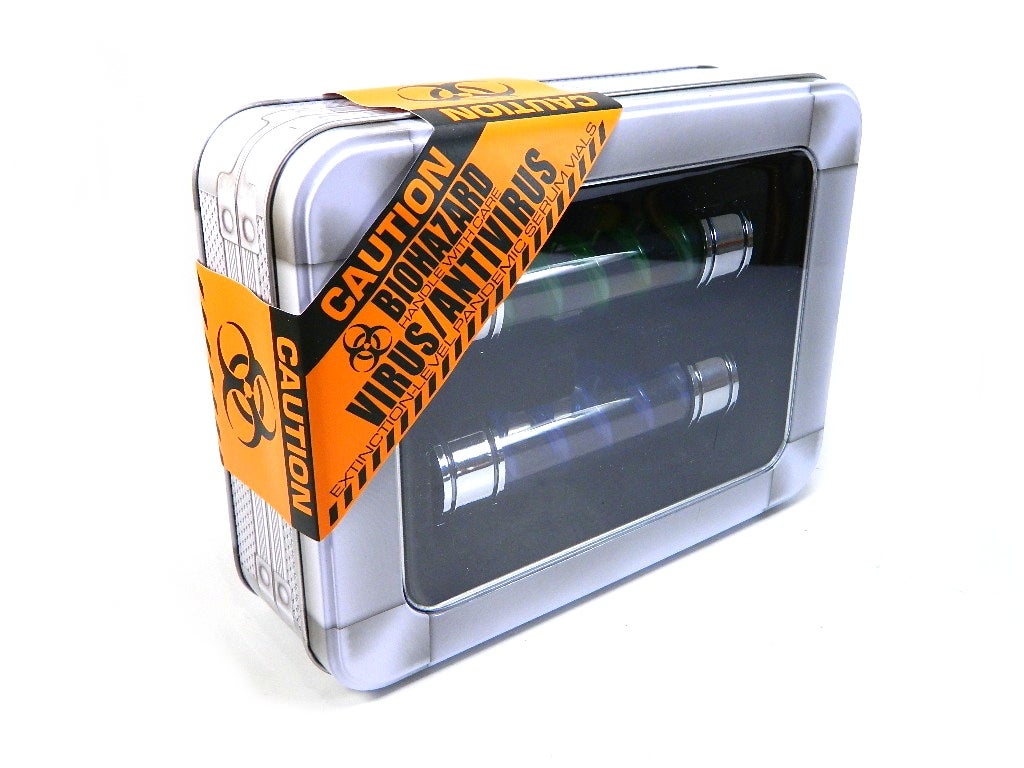 Produced by Classified Novelties exclusively for Toynk Toys, this replica prop set of Resident Evil-themed capsules includes one mutant inducing T-Virus (blue) and the experimental  antidote, the G-Vaccine. This set is currently in-stock and available for order through Toynk.com priced at $53.98.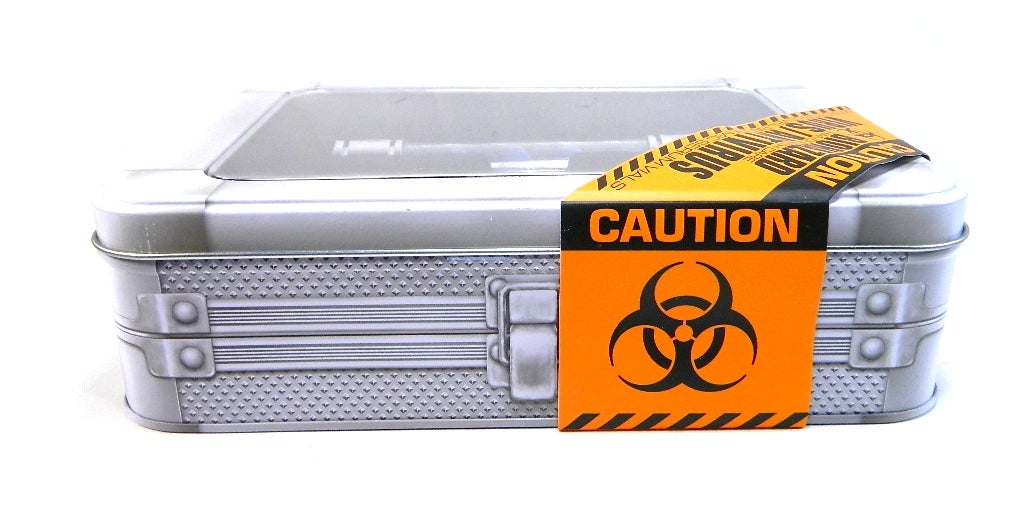 Like their recent Doctor Strange Eye of Agamotto replica (read my review HERE), the packaging presentation for Toynk's T-Virus replica set is top notch. Both vials come housed in a collectible tin with a clear window lid for easy viewing and dust-free display. A bright orange band grabs your attention with a biohazard warning and describes the contents as "Extinction Level Pandemic Serum Vials".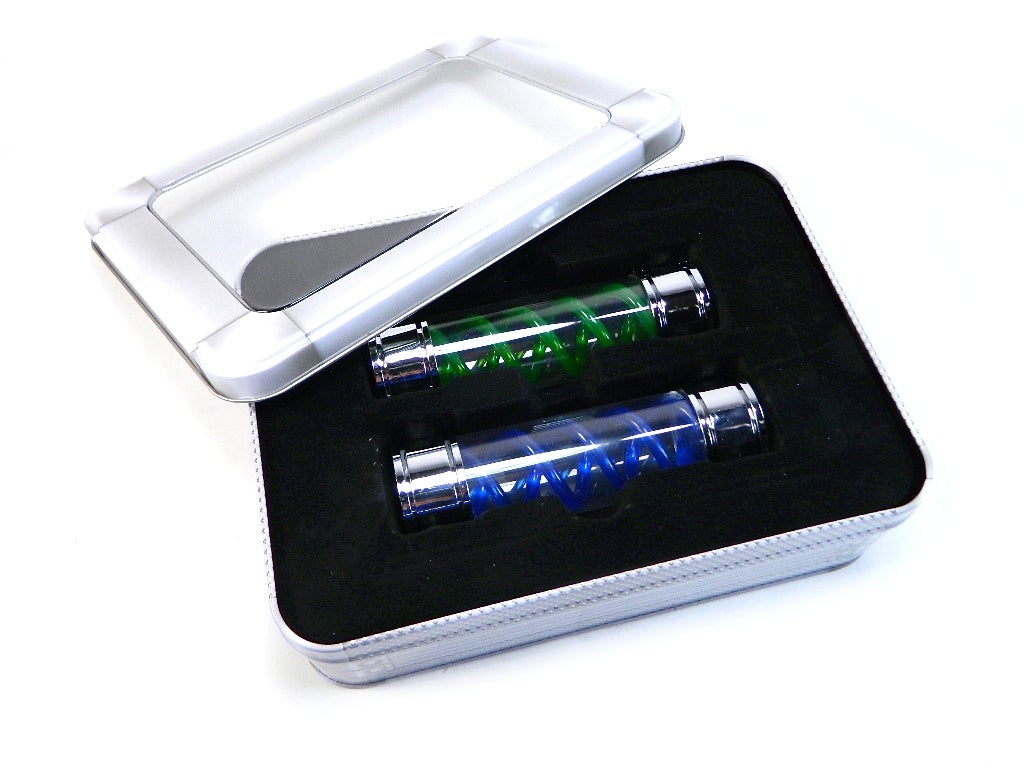 It's all a clever way of saying not officially licensed,  however (**nudge, nudge, wink, wink**) true Resident Evil fans know what's up . Your non-nerd friends might appreciate these as a "neat" zombie related gift, but to someone who has played all the games and seen all the movies? They'll crack a sly smile and light up like a Christmas tree when they see this set. I know I did.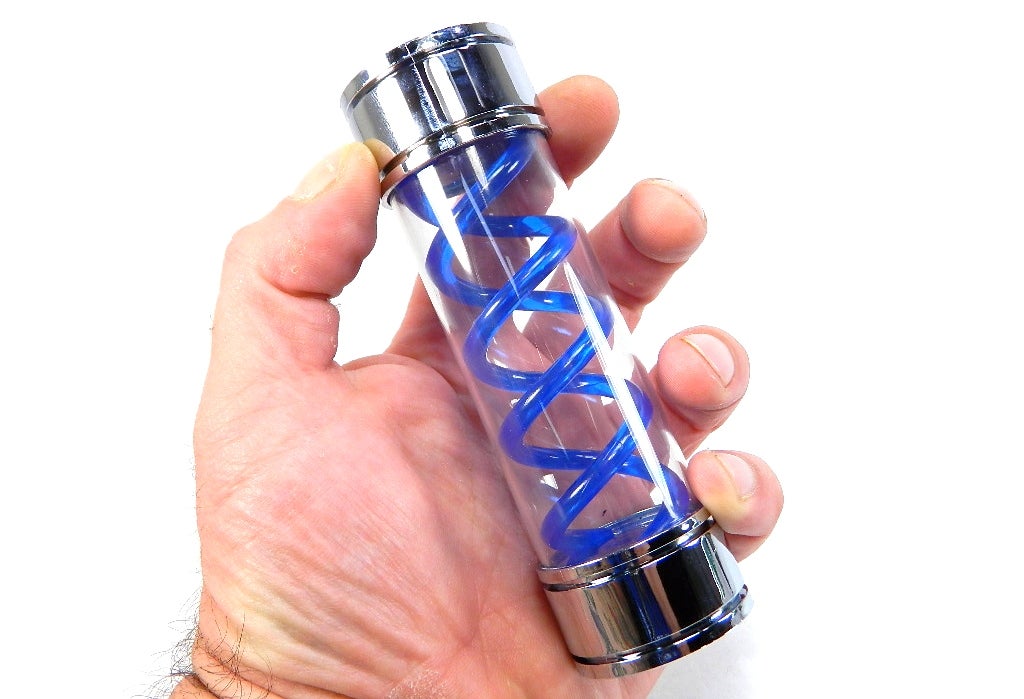 I initially thought these would be small and slender, like a test tube, though I was surprised to find that each vial is quite large. Each replica measures 5 inches tall and features a nice and wide 1.5 inch diameter; the perfect size for holding in your hand.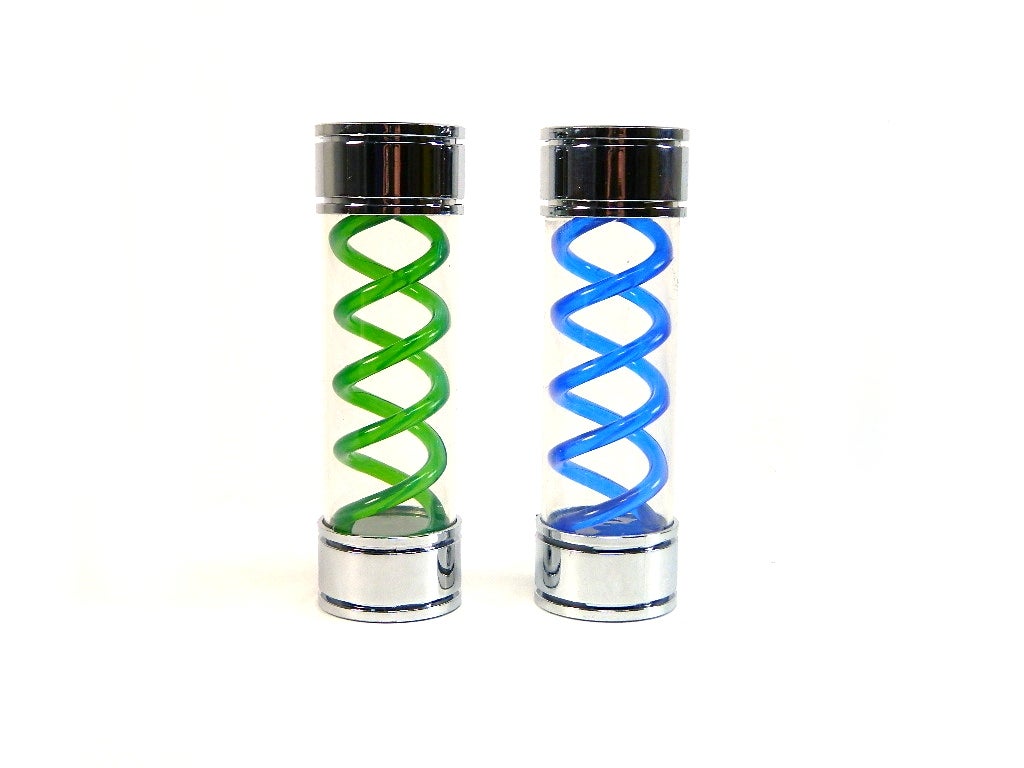 Construction, while looking like real metal and glass, is actually a very durable plastic. There's nothing cheap or flimsy feeling here. These are great for cosplay use (without the fear of breaking them), and even nicer as display pieces.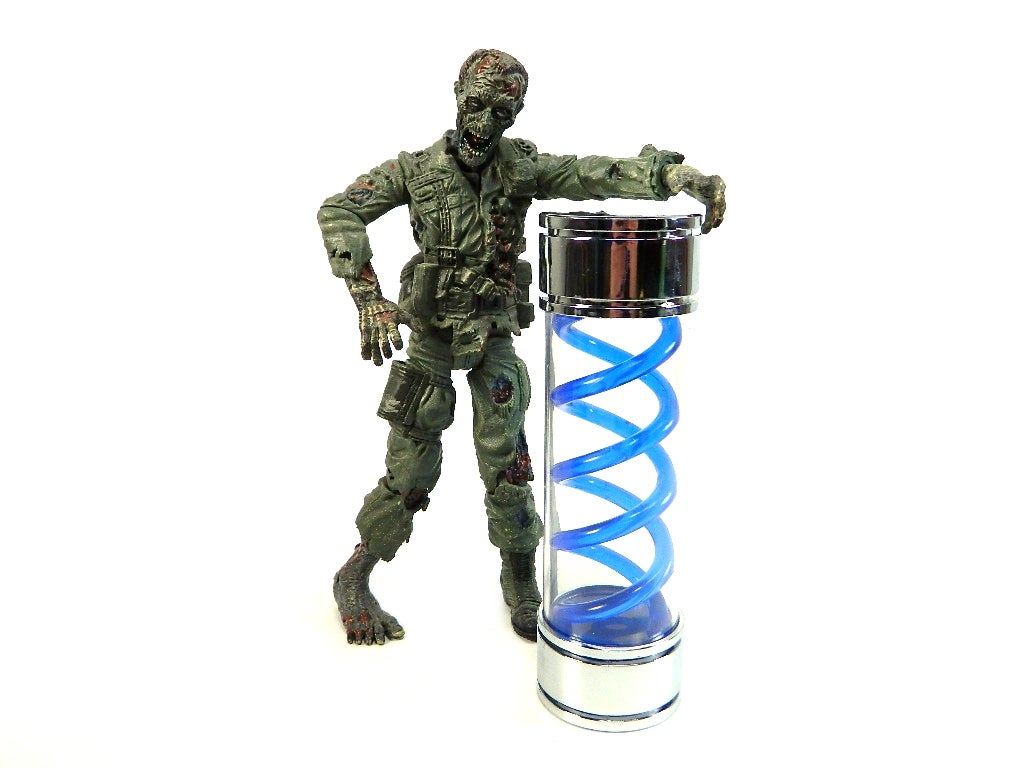 Resident Evil T-Virus replicas have existed for years, from an officially licensed set produced by Hollywood Collectibles Group (HCG) to numerous fan-made projects on Etsy and eBay. While they all nail the look of the replica –  a clear vial filled with a twisty colored DNA strand – pricing has always been problematic. HCG's replica, for example, retailed for $199, while homemade versions can go for $50 a pop. Toynk's T-Virus replica hits the sweet spot at close to $25 a vial.
If you're a Resident Evil fan, Toynk's exclusive  T-Virus/ G-Vaccine Prop Replica Set is a must-have. The serum vials have been a main-stay of the games and movies and play an integral part in the franchise's lore.
– Review and Photos by Jeff Saylor
-Review Sample Courtesy of Toynk
Resident Evil T-Virus/ G-Vaccine Prop Replica Set
Keep up with all the latest toy news by following Figures.com on Facebook and Twitter!
To buy action figures, take a look at Hobby Link Japan, BigBadToyStore.com, TheToySource.com, Toynk.com, BriansToys.com, ToyWiz.com, and EntertainmentEarth.com.