Hot on the heels of Sailor Moon (read our review HERE), Monogram prepares to release their next Anime 3D Foam Key Ring assortment based on Naruto Shippuden. Hitting Hot Topic stores this month, this wave takes on another long-running anime classic that spins the story of Naruto Uzumaki and his ninja adventures.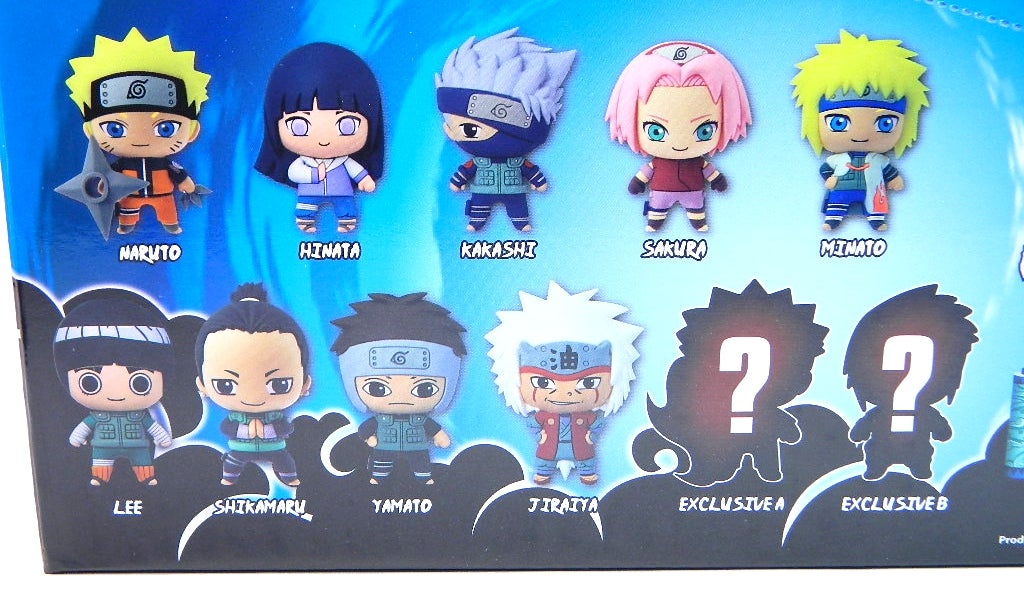 Like Sailor Moon, the Naruto blind bagged series consists of nine (9) core characters to collect. These include:
Naruto
Hinata
Kakahi
Sakura
Minato
Lee
Shikamaru
Yamato
Jiraiya
With 24 figures per counter display, your odds of getting a standard character and completing the group of nine are good. I received two complete sets during my case opening with several duplicates to spare.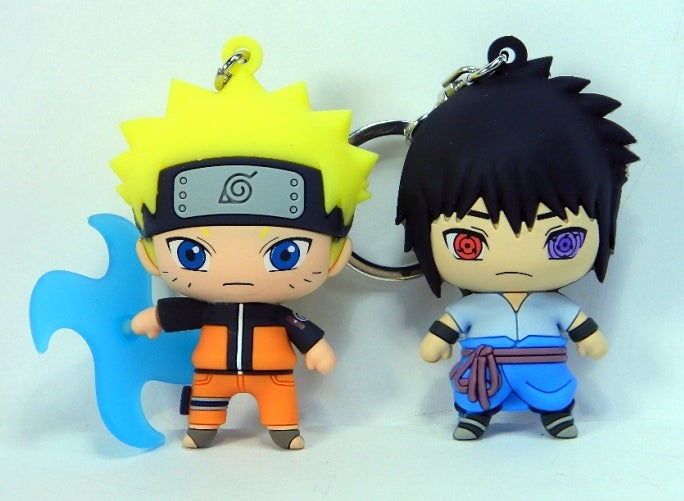 To keep things interesting and collectors on their toes, Monogram has inserted two rare chase figures into the mix. The two rare chase are Sasuke and a cool variant of Naruto with his Wind Release Rasenshuriken! There is only one of each per case of 24, so finding one is indeed something to celebrate!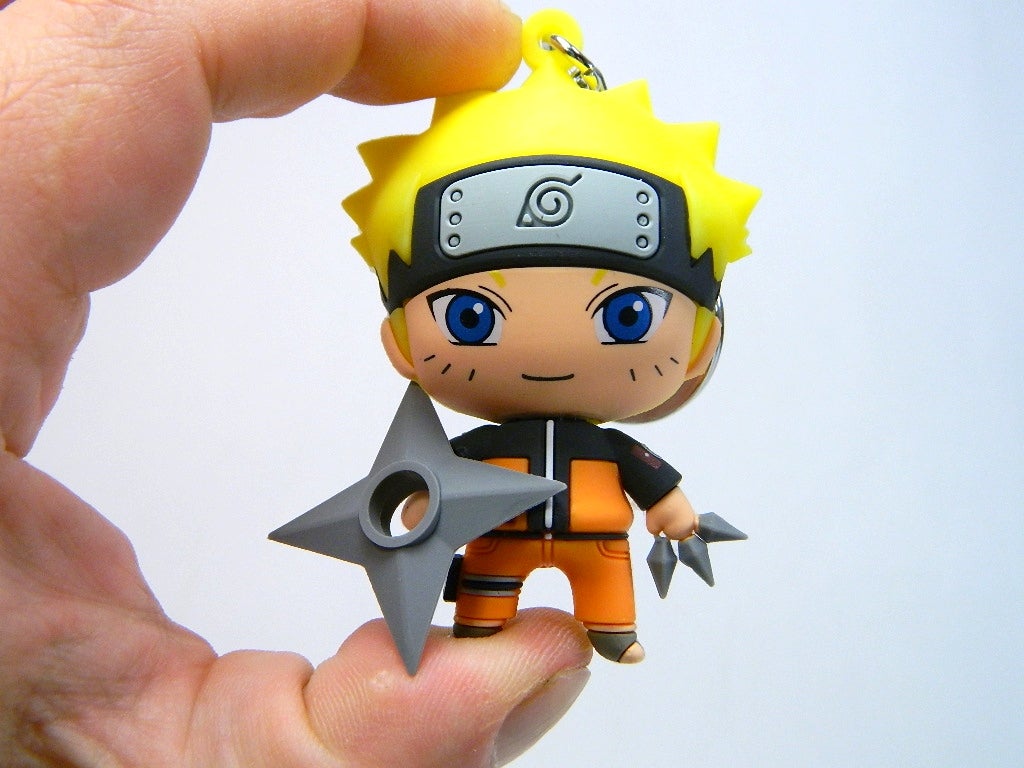 This is a fun assortment. My favorite characters are those with spiky hairdos, because nothing screams anime like a spiky hairdo. Naruto himself is the star of the series, the character featuring what I believe is a first for Monogram and their 3D Foam Key Ring line: an individually sculpted weapon. While the giant shuriken is permanently attached to the figure, it is actually a separate sculpt and looks terrific.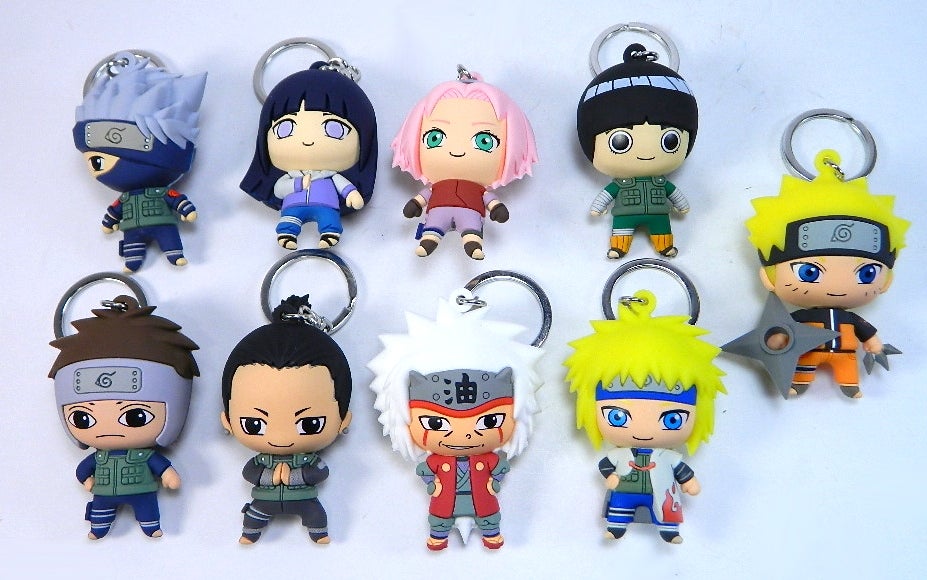 Monogram is off to a strong start with their new Anime 3D Foam Key Ring series. Sailor Moon and Naruto are both very strong properties with tons of colorful characters to collect. Here's looking forward to even more – I'd love to see some Macross/Robotech, Neon Genesis Evangelion, and Akira. The sky is the limit!
Scroll on for more photos!
Review and Photos by Jeff Saylor
Review Samples Courtesy of Monogram
Naruto Blind Bagged 3D Foam Key Rings
Keep up with all the latest toy news by following Figures.com on <strong><a href="https://www.facebook.com/Figurescom-80240142457/timeline/">Facebook</a></strong> and <strong><a href="https://twitter.com/figures_dot_com">Twitter</a></strong>!
To buy action figures, take a look at <strong><a href="https://hlj.com/">Hobby Link Japan</a></strong>, <strong><a href="http://www.bigbadtoystore.com/bbts/default.aspx">BigBadToyStore.com</a></strong>, <strong><a href="http://thetoysource.com/">TheToySource.com</a></strong>, <strong><a href="http://www.toynk.com/home">Toynk.com</a></strong>, <strong><a href="http://www.brianstoys.com/">BriansToys.com</a></strong>, <strong><a href="http://www.toywiz.com/">ToyWiz.com</a></strong>, and <strong><a href="http://www.entertainmentearth.com/aff-home.asp?id=FI-501239902″>EntertainmentEarth.com</a></strong>.