If you're looking for highly detailed miniature spaceship replicas perfect for desktop display, then it doesn't get any better than NECA's Cinemachines. Launching strong with a four-piece assortment based on Alien/Aliens (read our review HERE), NECA's Cinemachines amaze with a compact 6-inch size and partial die-cast metal construction. They look good, they feel good, and for this serious sci-fi vehicle collector, they arrive in the perfect scale; a scale I absolutely adored back when Galoob/ Hasbro's Action Fleet ruled toy shelves.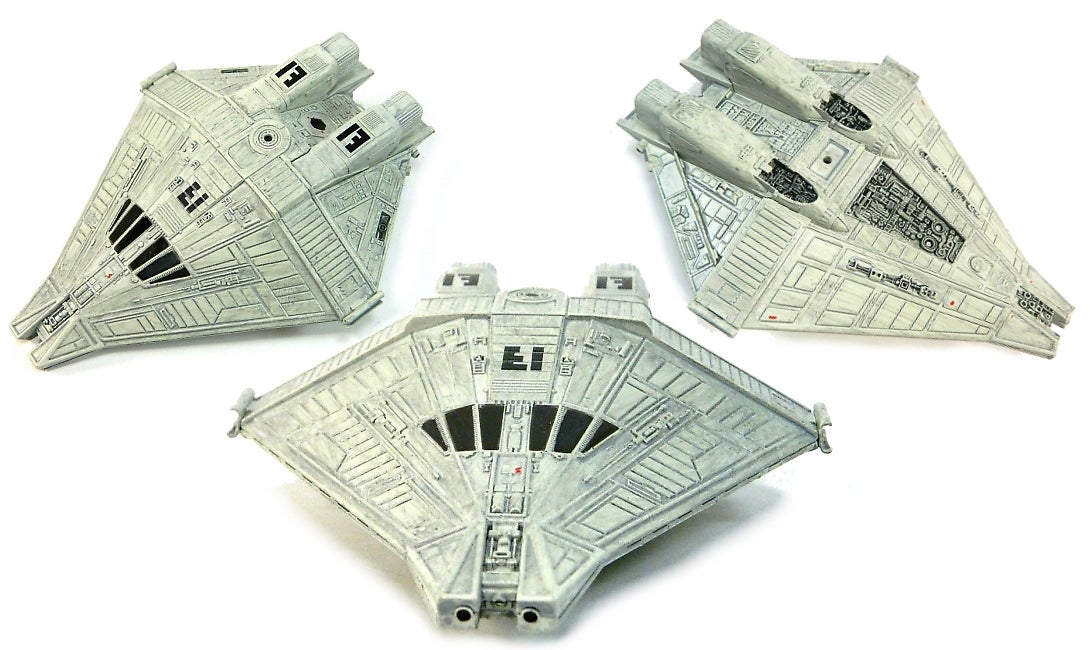 Cinemachines Series 2 picks up where the first series left off: 1979's Alien. From this film we receive one of my favorite sci-fi spaceships of all-time: the Narcissus. Brilliantly designed by Ron Cobb, this lifeboat was used by Ripley at the end of the movie to escape the Nostromo. It's a beautiful replica, and like Alien's Derelict Ship, long overdue as a collectible. Aside from the hard-to-find Action Fleet vehicle, as well as some rare Japanese gashapon, there just aren't any Narcissus replicas out there. Certainly none as nice as NECA's Cinemachine, that's for sure.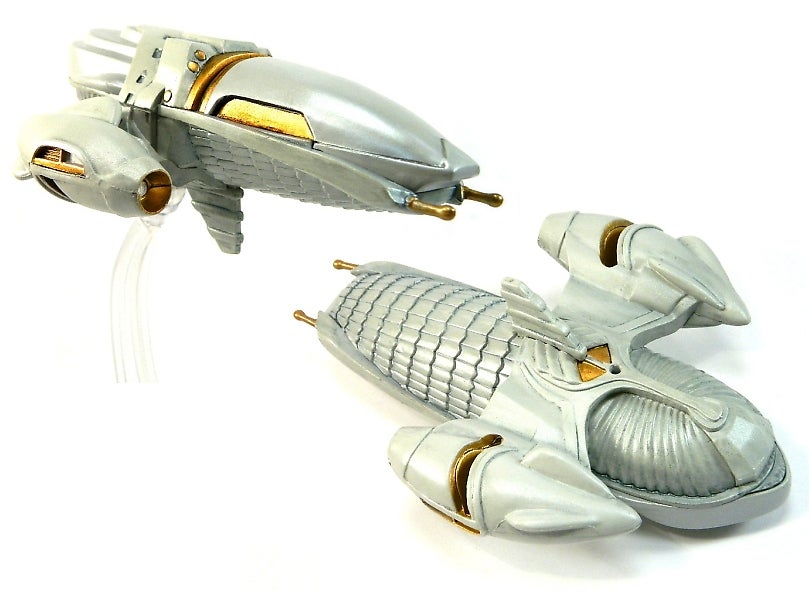 For Predator fans, NECA has also released not one, but TWO Cinemachines. The first is the Scout Ship, this particular version seen oh so briefly flying to Earth at the beginning of the 1987 film Predator. Because it had such little screen time, owning a replica of it is pretty neat; it allows fans to finally get a close up look at this spaceship design. Personally, I think the Scout Ship looks more Star Trek in design; it's scaled underbelly reminding me of a Romulan ship. That's not necessarily a bad thing, I just feel it doesn't properly reflect the Yautja aesthetic very well. (Update: It just dawned on me that the Scout Ship was most likely designed before the final Stan Winston Predator suit was used. The head of the early concept Predator – seen HERE – does resemble the Scout Ship's nose section.)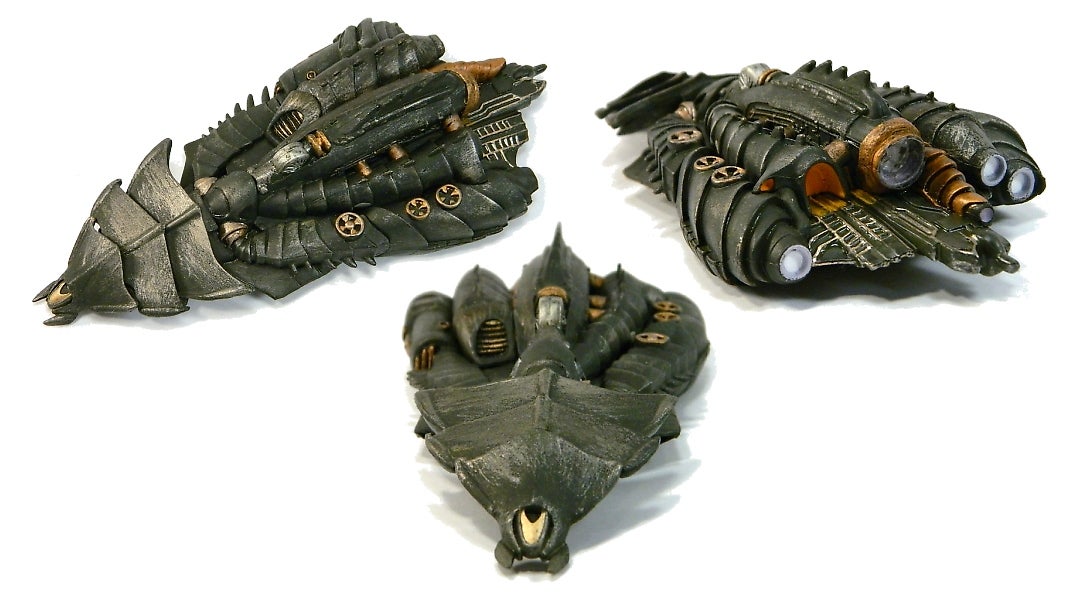 On the other hand, the Lost Tribe Ship is exactly what I envision a Predator ship to look like. Insectoid in appearance, this menacing spaceship was seen oh so briefly at the END of 1990's Predator 2. Again, not having much screen time makes owning this Cinemachine all the more awesome. Where the Scout Ship is rather simple in design (no fault of NECA), the Tribe Ship oozes with cool alien details. Even it's tarnished black paint scheme screams Predator.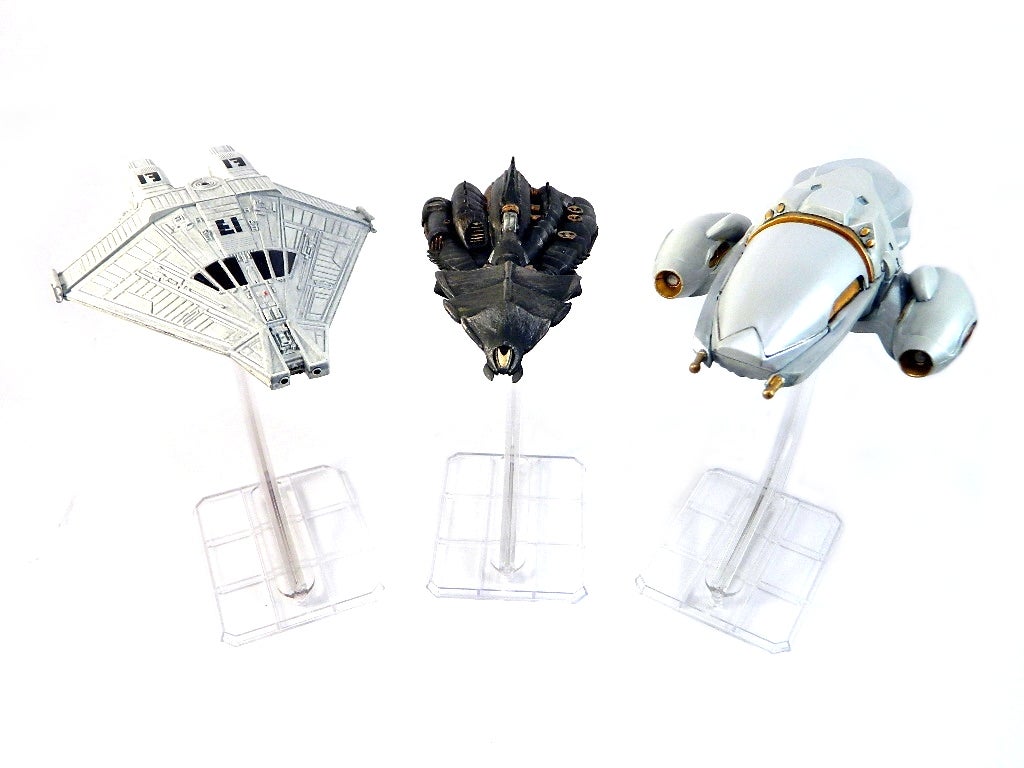 Only the Derelict Ship in NECA's Cinemachines Series 1 had a display stand and that's because it was the only one that really needed one. With Series 2, NECA provides all three ships with a stand. These come in three clear pieces (flat base, display arm and posing peg) and require some very minor assembly (snap, snap, done). Like the one that came with the Derelict Ship,  I still feel that the display stands aren't sturdy enough. Being tall tends to make them wobble under the weight of the die-cast ships.  You'll also want to be sure the posing peg is properly tightened or your ship will keel over. However, as a bonus accessory to a robust $25 replica, I understand NECA not going all out on these. They're compact, cost effective and they do get the job done.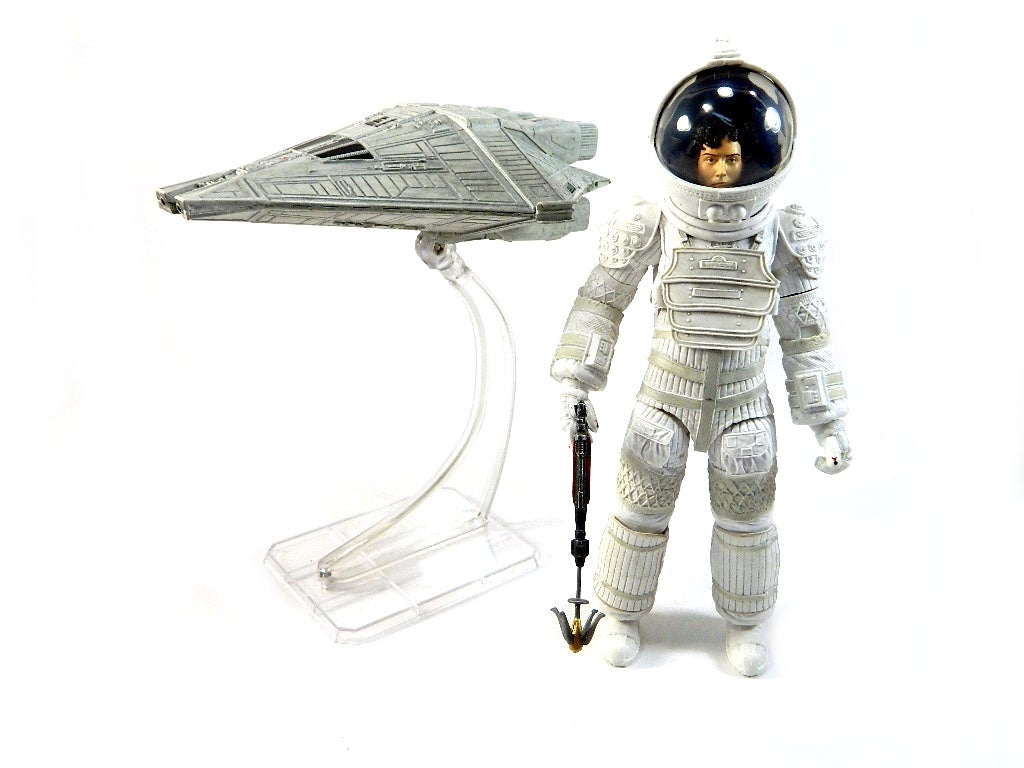 NECA's Cinemachines Series 2 continues to amaze Alien fans and is an absolute must-have collection for Predator fans. While we only get three ships this time around, they more than make up for it with their meaty palm-size. Don't get me wrong, these are still around 6-inches long and fit right in with Series 1, but due to the design of each ship, they come across more chunky. That's also reflected in their slightly higher price point of around $24.99, each worth every penny in sculpt and construction.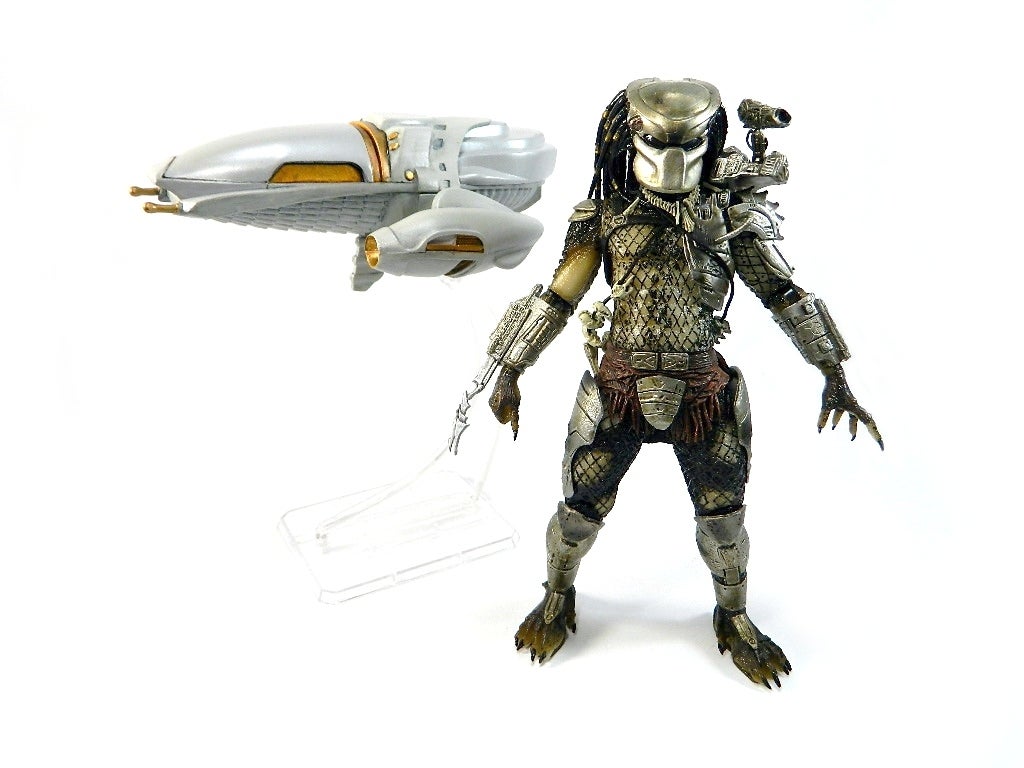 While NECA hasn't revealed what the next Cinemachines assortment will be, we know from this year's Toy Fair and San Diego Comic-Con that they still have plenty of vehicles left in the pipeline. There's more ships from Alien, including the Nostromo, which will most likely be a deluxe stand-alone release due to its size. There's also the Hadley's Hope Daihotai Tractor and USS Sulaco from Aliens. And least we forget the awesome Terminator Hunter Killers! I can't wait to add them all to my collection.
NECA's Cinemachines Series 2 is shipping to retailers NOW and can be ordered at such online stores as ToyWiz.com and BigBadToyStore.com.
Review and Photos by Jeff Saylor
Review Samples Courtesy of NECA
Cinemachines Series 2
Keep up with all the latest toy news by following Figures.com on Facebook and Twitter!
To buy action figures, take a look at BigBadToyStore.com, TheToySource.com, Toynk.com, BriansToys.com, ToyWiz.com, and EntertainmentEarth.com.