"The pinnacle of mechanical perfection, the latest generation of Fulgore units is the absolute best in class…"
Premium Collectibles Studio presents the Fulgore 1:4 Scale Statue.
The Fulgore 1:4 Scale Statue measures 20" tall and 18" wide on a base inspired by his Ultratech factory stage in the Killer Instinct games, complete with the series logo. The statue can be displayed with or without the logo as it is attached magnetically for multiple display options. Fulgore's signature plasma claws are on full display, cast in a translucent blue to contrast with his metallic form. The statue is fully sculpted to capture the classic aesthetic of the character and includes a swap-out portrait using his laser eye attack. Apart from the yellow plume on his head and red nodes on his feet, Fulgore's entire body is composed of varying metallic silver and gray armor plates.
The Fulgore 1:4 Statue is also available in a Player 2 variant featuring a darker metallic green deco and a super limited Gold Edition.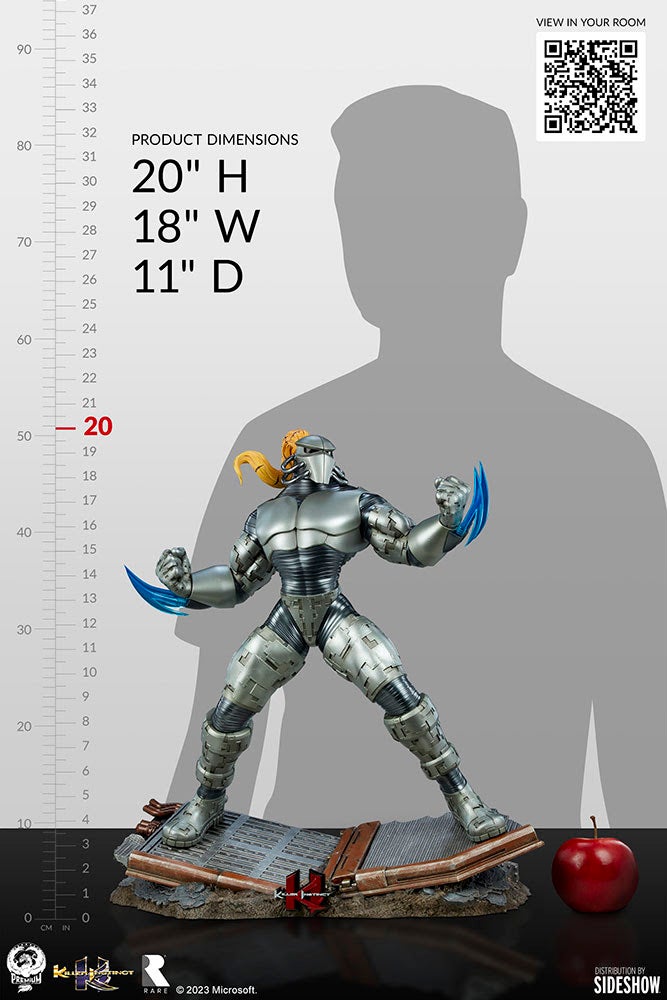 FULGORE 1:4 STATUE
Retail price : $650
Approx Dims 20"H x 18"W x 11"D
Est Ship Date: Jul – Sep 2023
Edition Size : 350
Includes:
Fully Sculpted Statue
Swap-Out Eye Laser Portrait
Environment Base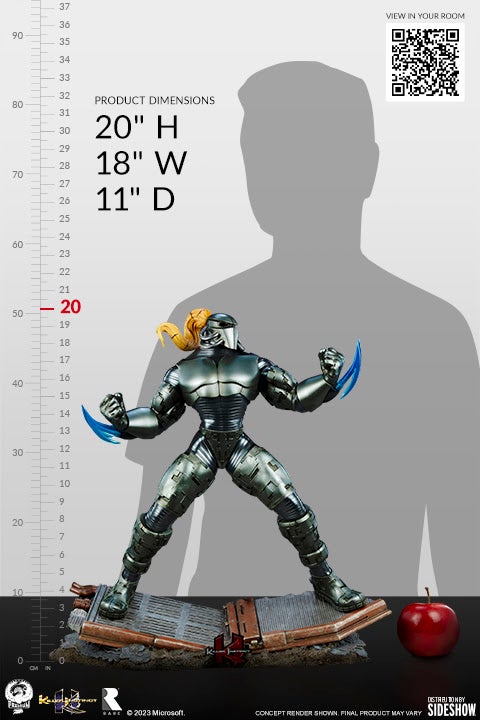 FULGORE 1:4 STATUE – PLAYER 2
Retail price : $650
Approx Dims 20"H x 18"W x 11"D
Est Ship Date: Jul – Sep 2023
Edition Size : 250
Includes:
Fully Sculpted Statue
Unique Variant Deco
Swap-Out Eye Laser Portrait
Environment Base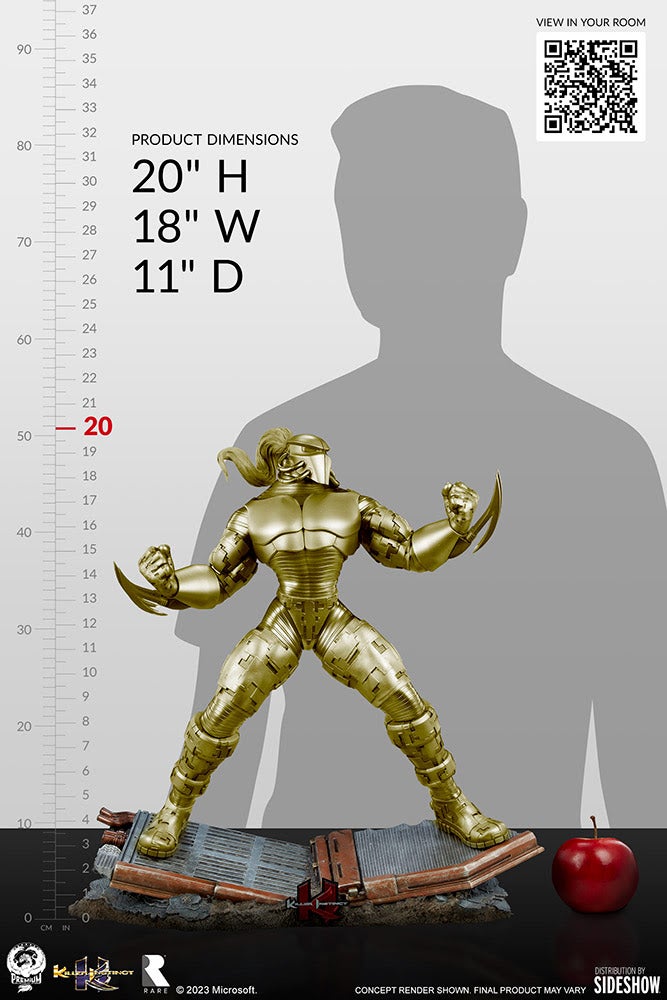 FULGORE 1:4 STATUE – GOLD EDITION
Retail price : $650
Approx Dims 20"H x 18"W x 11"D
Est Ship Date: Jul – Sep 2023
Edition Size : 150
Includes:
Fully Sculpted Statue
Unique Gold Deco
Environment Base
---