From the award-winning film 'Lord of Tears', The Owlman joins the One:12 Collective… and your nightmares! The figure is priced at $100 with shipping scheduled between August – October 2023.
The One:12 Collective The Owlman is dressed in a tailored, weathered suit with his claws bursting from his sleeves. Two blood splatter FX are included and attach to his left claw hand.
Repay your debts with the included Alter of Moloch, found deep within the catacombs of the Findlay's mansion. The Alter of Moloch features melted candles, fractured bones, and animal skulls, with a spot in the middle to place James Findlay's decapitated head – a sacrifice to Moloch.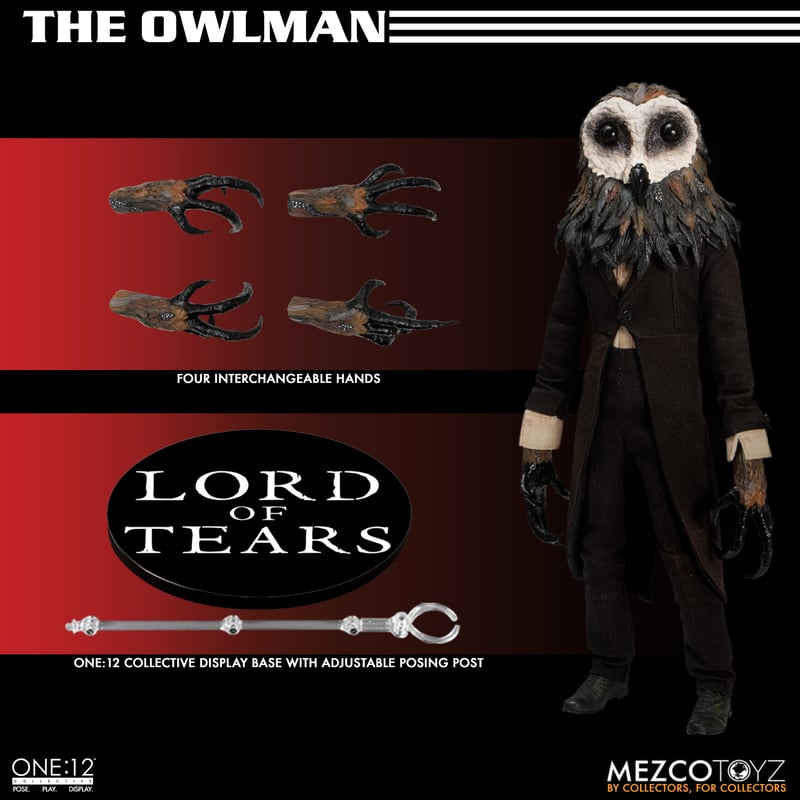 THE ONE:12 COLLECTIVE THE OWLMAN FIGURE FEATURES:
One:12 Collective body with over 27 points of articulation
One (1) head portrait
Hand painted authentic detailing
Approximately 17cm tall
Four (4) interchangeable hands
-One (1) pair of claw hands (L&R)
-One (1) pointing hand (R)
-One (1) grabbing hand (L)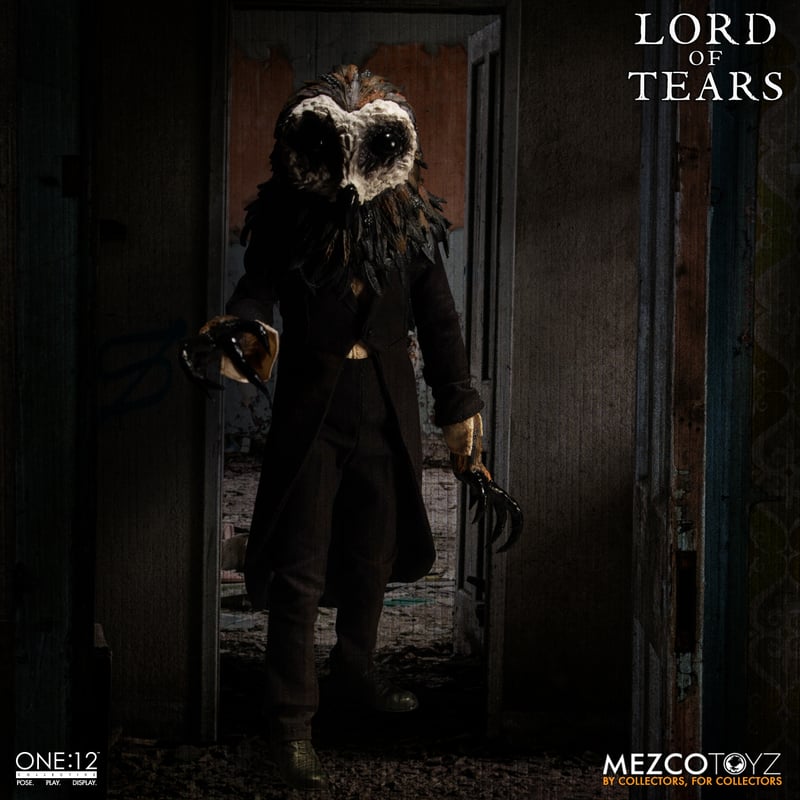 COSTUME:
Tailored, weathered suit
Dress shoes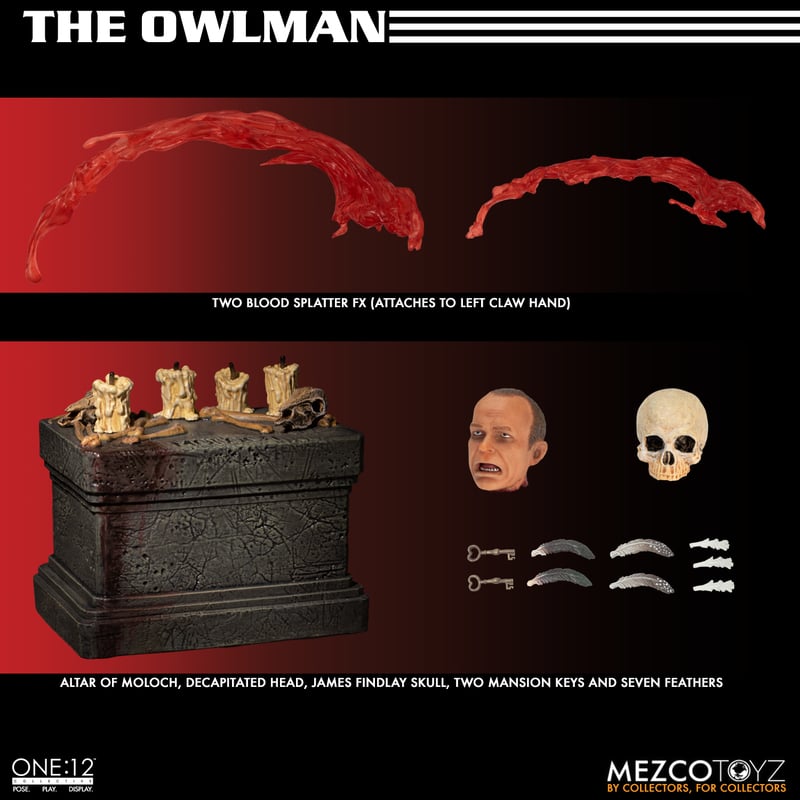 ACCESSORIES:
One (1) Alter of Moloch
One (1) decapitated head
One (1) James Findlay skull
Two (2) mansion keys
Two (2) blood splatter FX (attaches to left claw hand)
Six (6) feathers
One (1) One:12 Collective display base with logo
One (1) One:12 Collective adjustable display post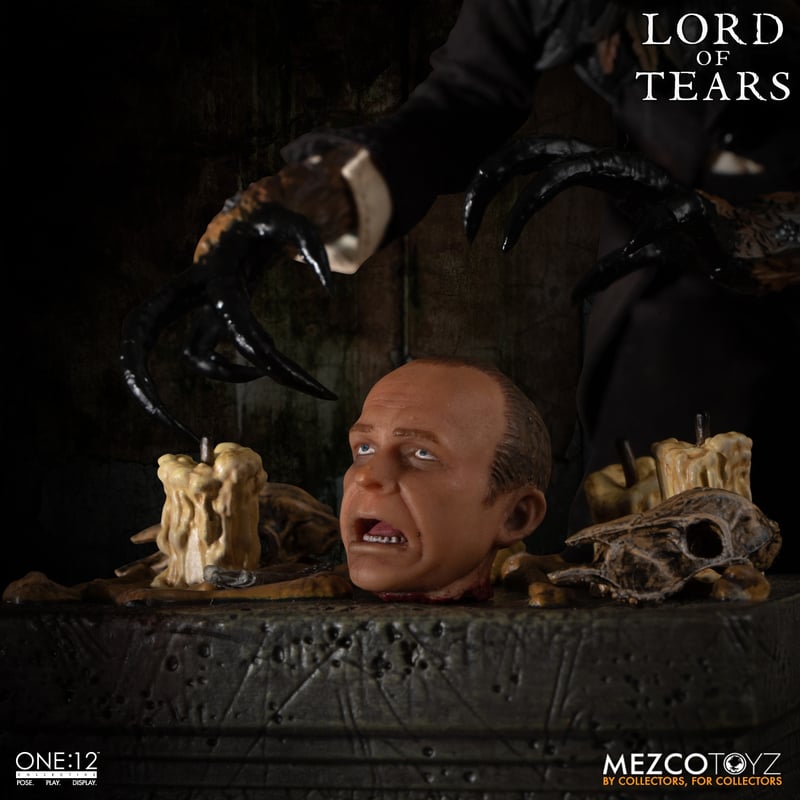 ---