When Czarface and Impostarr go head-to-head for control of the galaxy, an epic showdown is sure to follow!
Set the stage for battle with Super7's new Czarface ReAction Battle Mode Double-Sided Playset, featuring metallic editions of both Czarface and his nemesis Impostarr! Measuring 12.8"H x 8"D x 12"W, the Czarface ReAction Playset features a red plastic base featuring metallic accents and a reversible backdrop that lets you switch between urban apocalypse and cosmic chaos scenes as you pit Czarface and Impostarr against one another!
Who will win? You can decide once you've secured your Czarface ReAction Figure Playset available now via Super7.com priced at $75.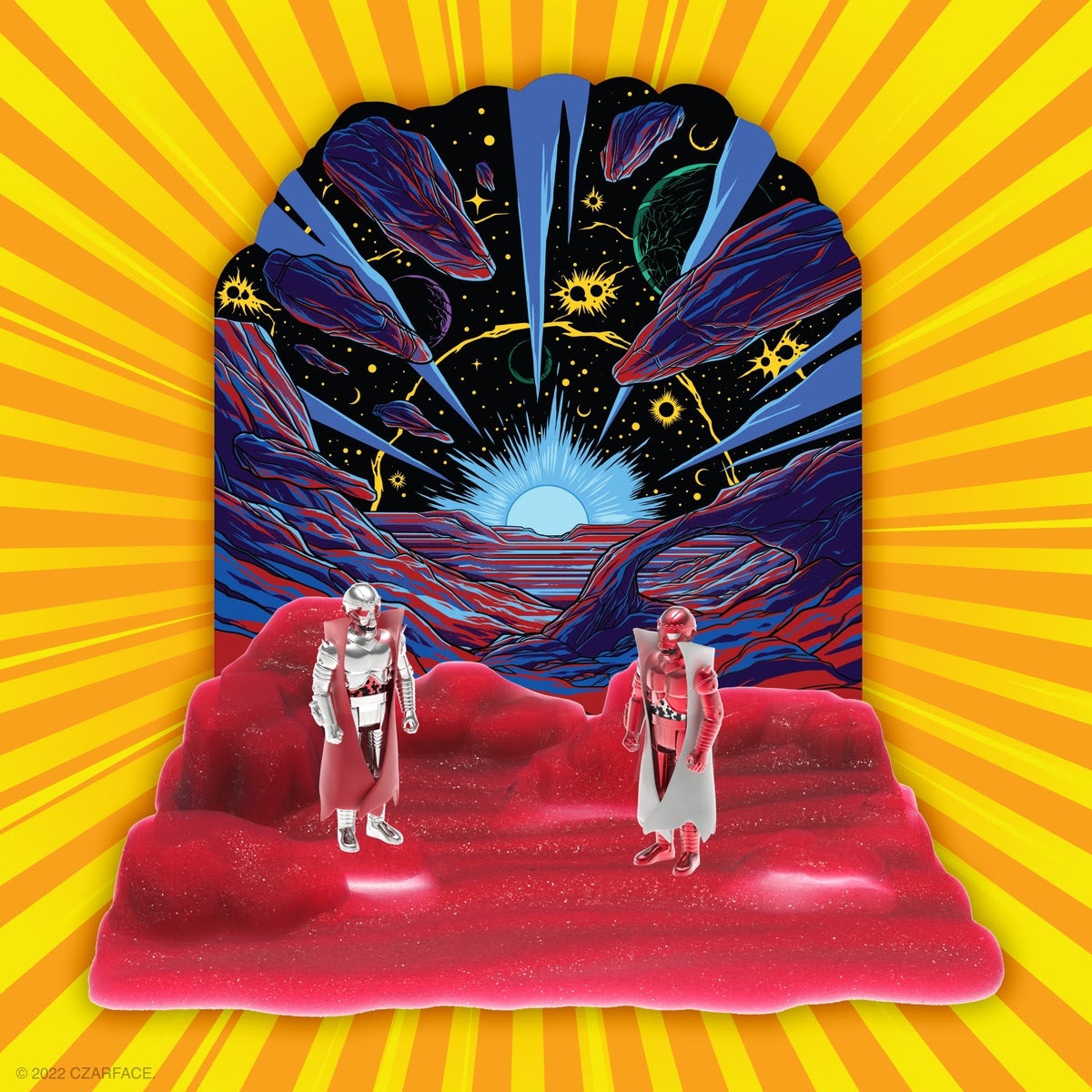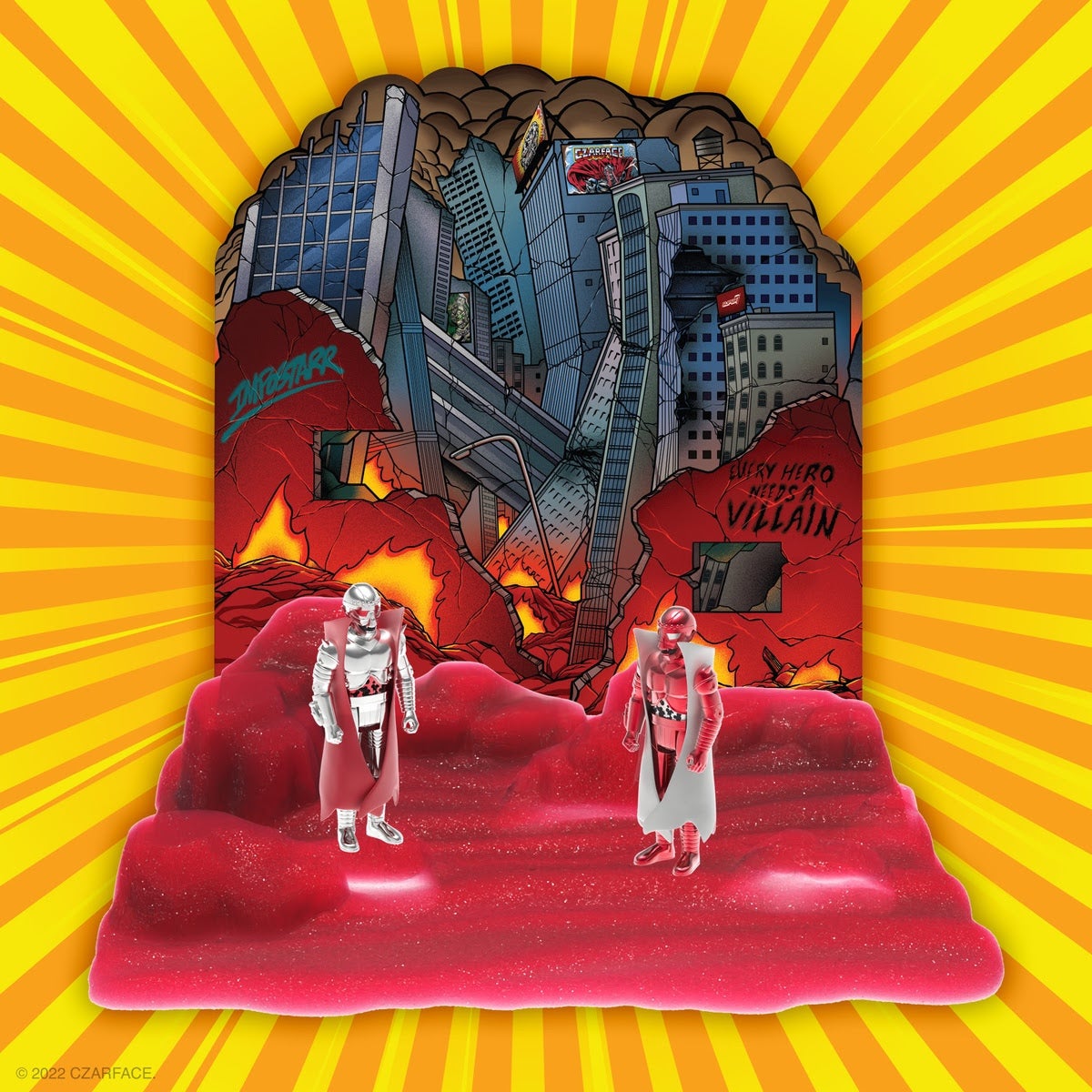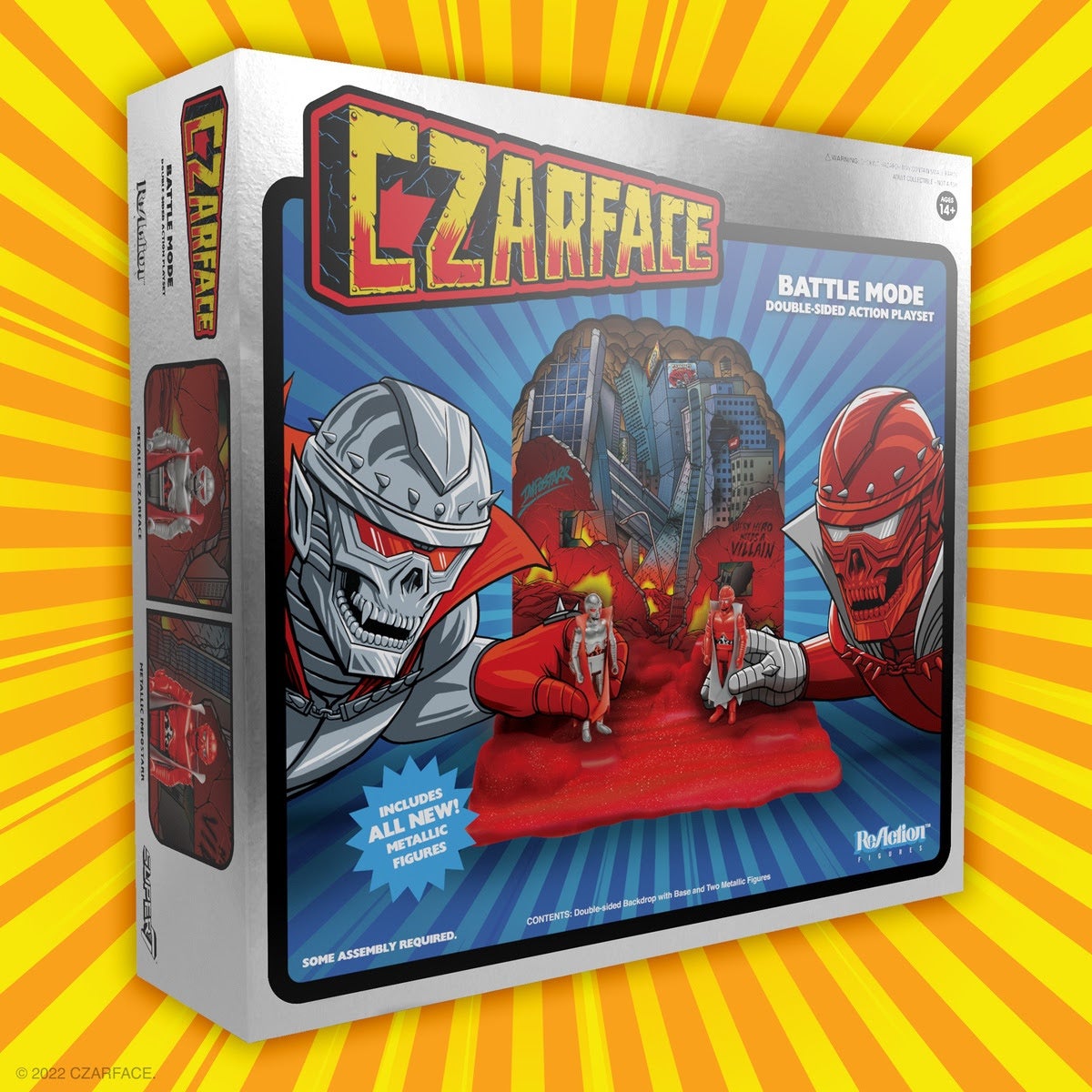 ---