Heavy is the head that wears the crown! Super7's newest wave of made-to-order Conan the Barbarian ULTIMATES! features King Conan and The Throne of Aquilonia, inspired by the end-credits scene from Conan the Barbarian.
His physical strength may be unparalleled, but is the Throne of Aquilonia a burden even this great warrior cannot bear? With the ULTIMATES! figures of King Conan and the Throne of Aquilonia, you can decide his ultimate fate!
Conan the Barbarian ULTIMATES! Wave 4 is being sold as a solar figure ($55), the throne ($45) and as a deluxe set with figure a throne ($100).
As a made-to-order release, the pre-order window for Conan the Barbarian ULTIMATES! Wave 4 will remain open until January 3rd, with expected delivery in Winter 2023.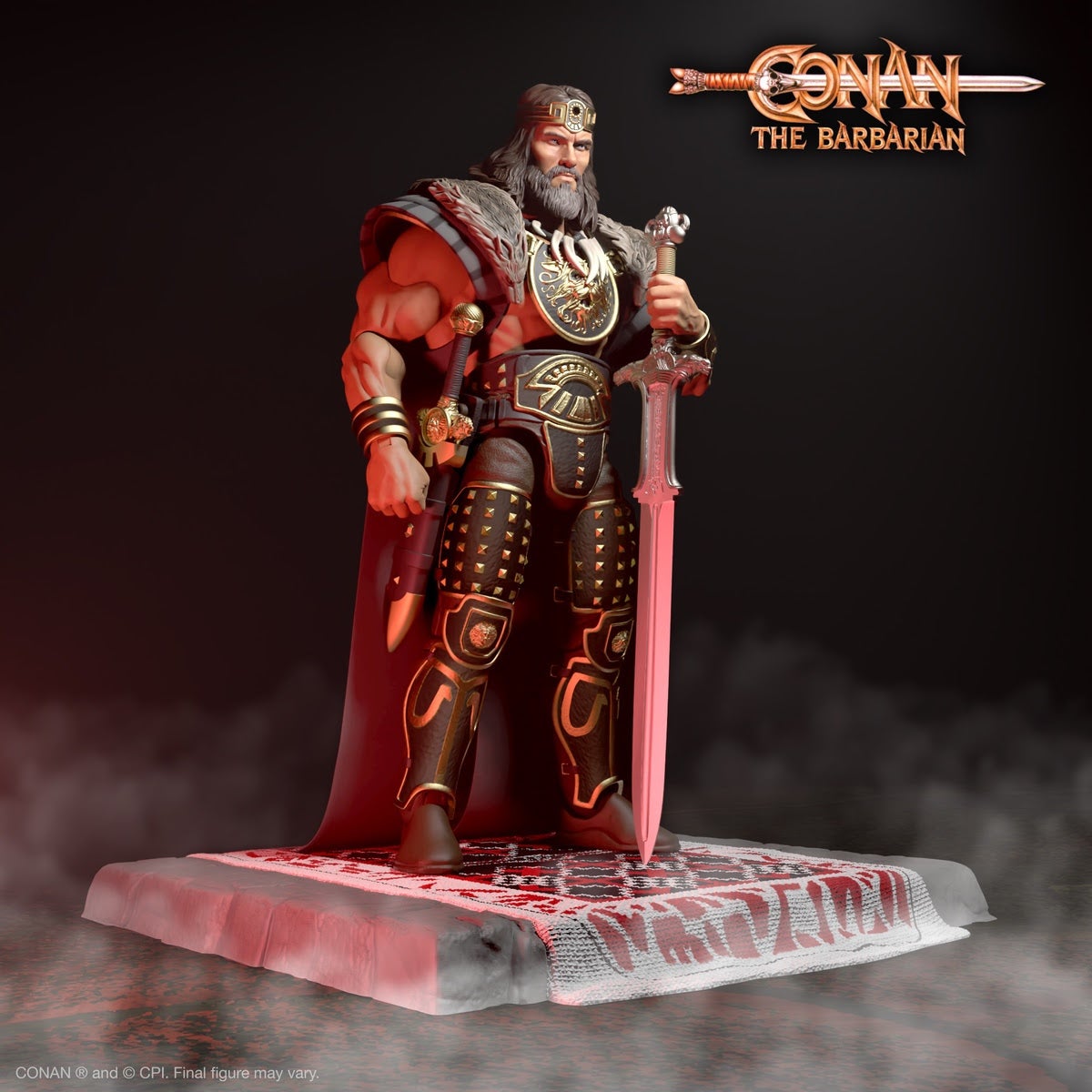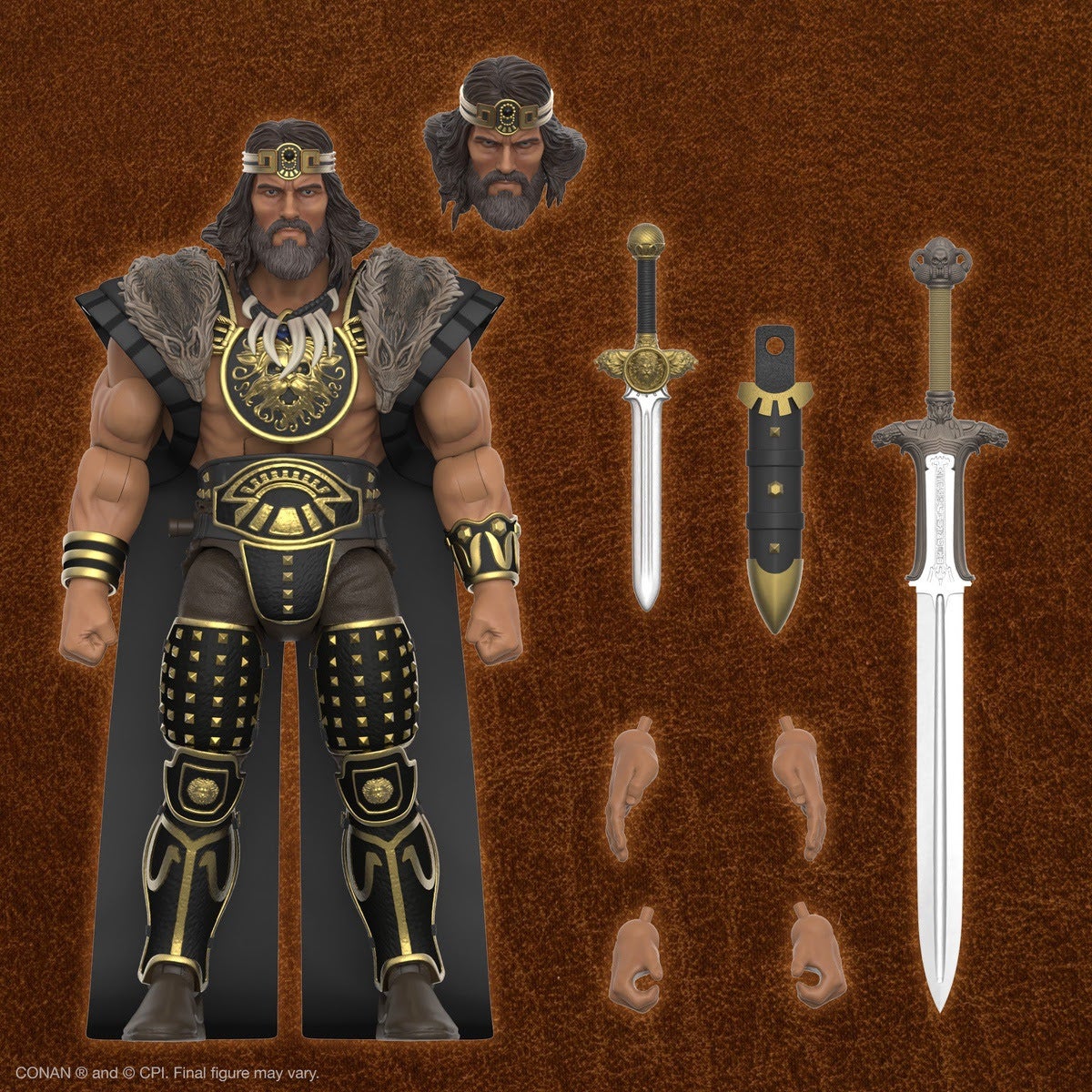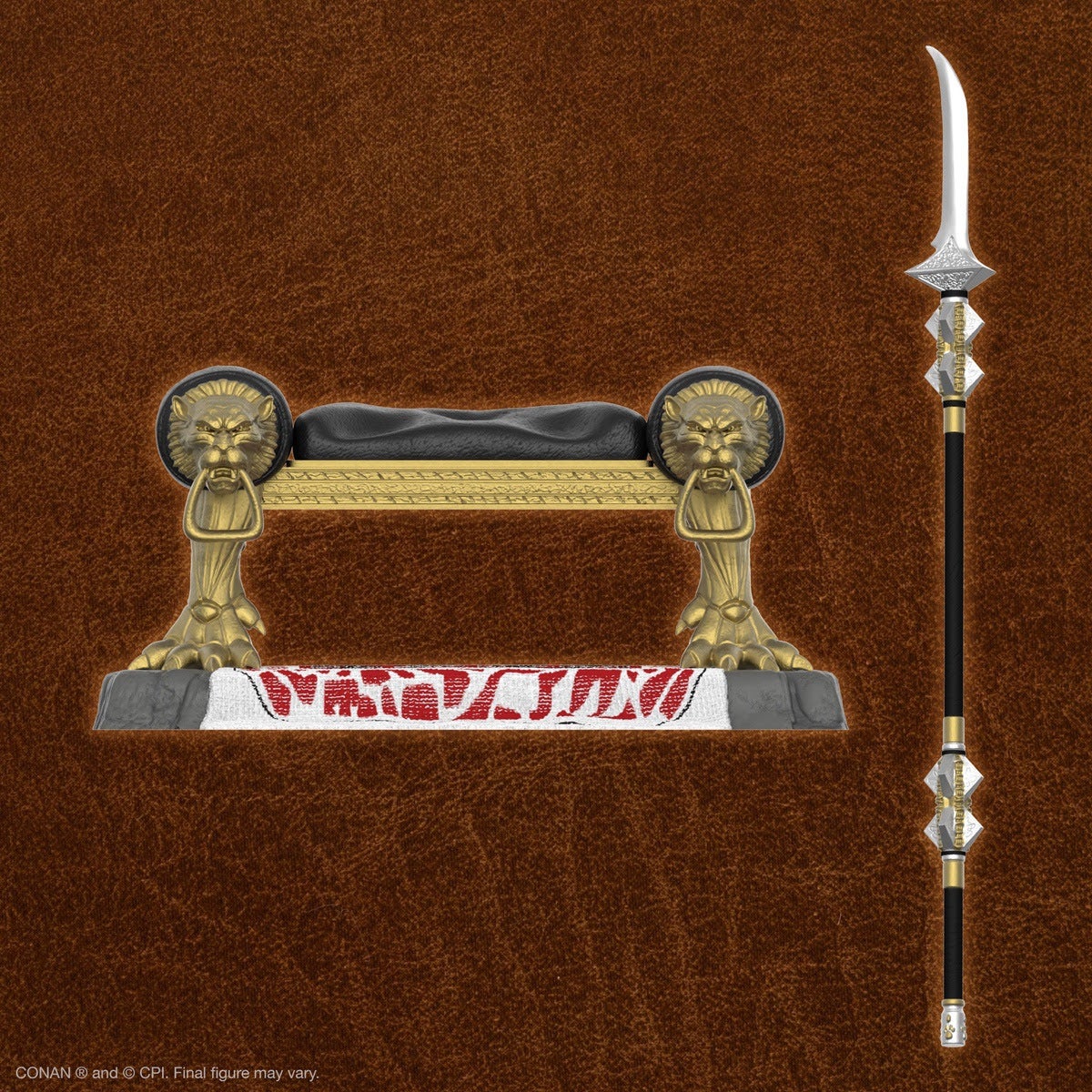 ---