From a ragtag group of ne'er-do-wells to a united band of heroes, the Mighty Nein are ready for all manner of fantastic adventures!
Super7 is proud to introduce the Critical Role ReAction Wave 1 lineup: Beauregard Lionett, Yasha Nydoorin, Fjord Stone, Veth Brenatto, Caduceus Clay, Caleb Widogast, and Jester Lavorre!
Depicted in cold weather gear, this intrepid team is ready to cross the Frigid Depths and search the bitter reaches of Eiselcross. These figures are available now through Super7.com priced at $25 each.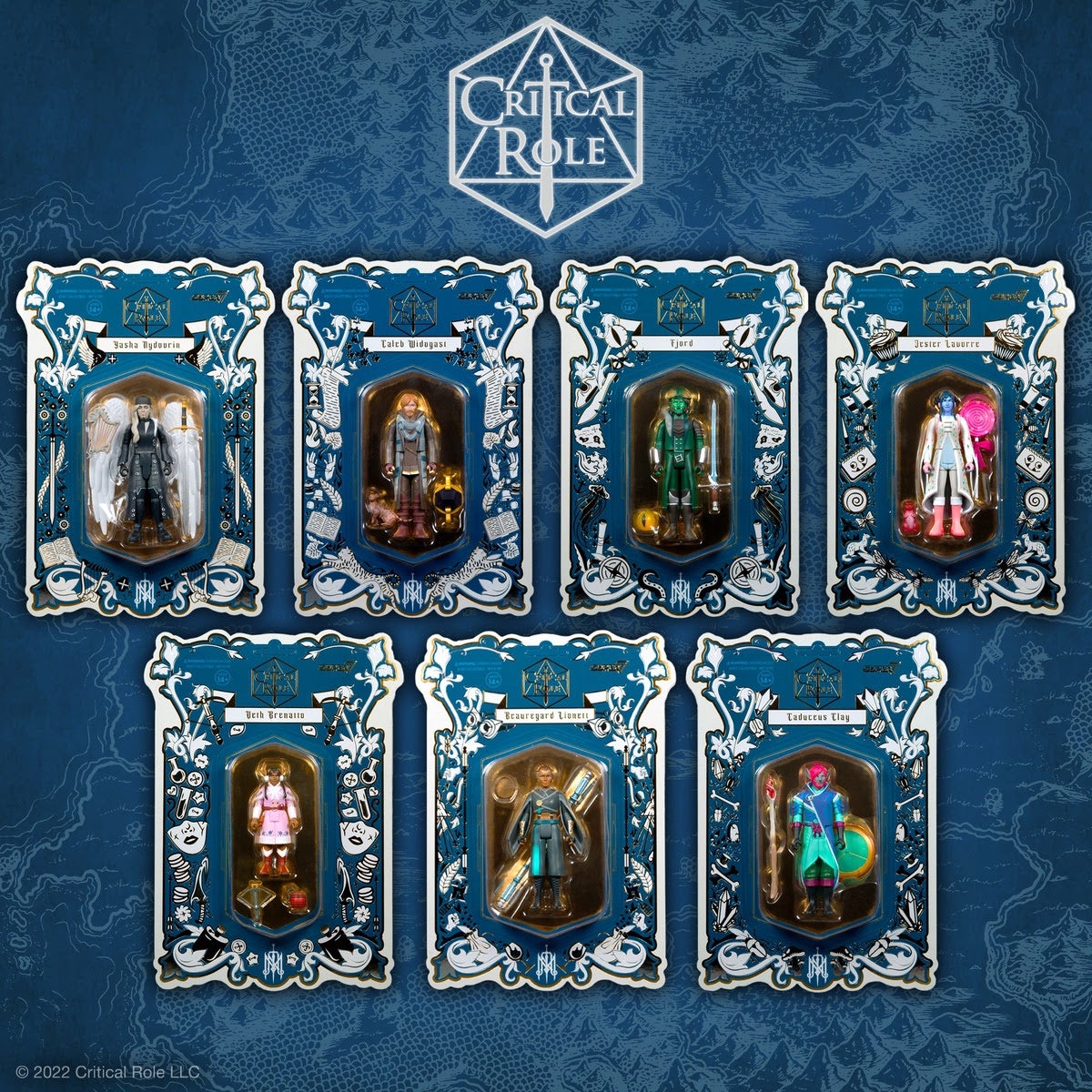 ---