"I recognize the Avengers as allies of Wakanda."
Premium Collectibles Studio presents the Black Panther 1:3 Scale Statue, an epic Marvel collectible direct from the world of Marvel's Avengers. This statue is now available for pre-order priced at $1,400.
The Black Panther 1:3 Scale Statue measures 37.5" tall and 22.5" wide as the stoic King T'Challa plants his Vibranium spear firmly beside him in the Wakandan throne room. His ornate golden seat is detailed with beautiful Wakandan aesthetics, blending Afrofuturistic design with traditional colors and patterns. A shield emblem and panther sigil adorn the back and front of the throne, giving Black Panther the blessings of the goddess Bast.
The Black Panther Statue is fully sculpted to capture all the unique details of his in-game appearance. His Vibranium-enhanced suit features numerous textures across his muscled physique to protect the warrior king in battle. This video game statue also includes two portraits — one masked portrait and one unmasked portrait — offering collectors multiple display options.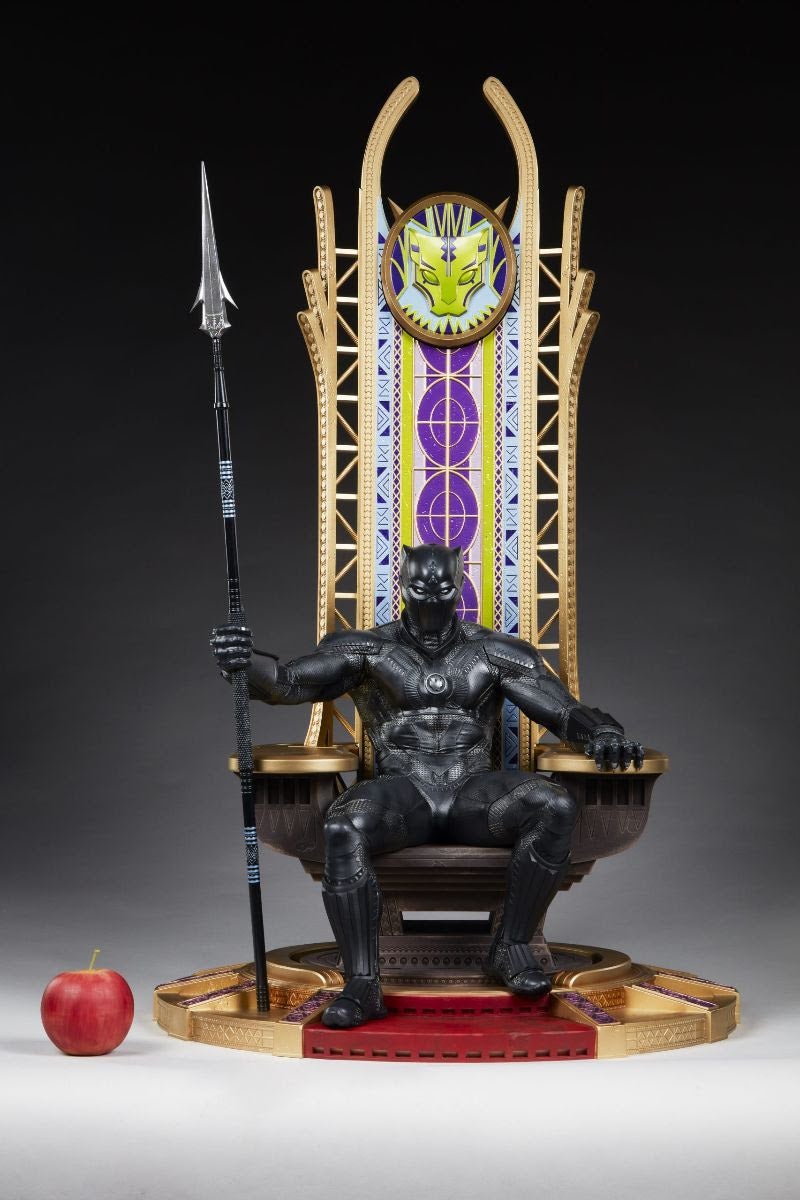 BLACK PANTHER 1:3 STATUE
Retail price : $1,400
Approx Dims 37.5"H x 22.5"W x 17.5"D
Est Ship Date: Nov – Jan 2023
Edition Size : 400
Includes:
Fully Sculpted Statue
Swap-Out Unmasked Portrait
Detailed Throne Base
---