"My friends call me Murphy. You can call me…RoboCop." – Robocop
RoboCop is assigned to clean out the less desirable neighborhoods of Detroit by harassing the local residents and must decide if his loyalties side with his developer the Omni Consumer Products or helping the citizens of the city he is sworn to protect.
Celebrating nearly 30 years, Hot Toys is excited to revisit RoboCop 3 for a new Robocop 1/6th scale diecast collectible figure.
The movie-accurate RoboCop figure made in diecast material features a helmeted head with interchangeable lower part of faces capturing different expressions; intricate sections of armor such as hidden thigh pistol holster; specially applied iridescent colored painting in purplish blue scheme; a number of greatly-detailed weapons and accessories including diecast pistol, pistol, multipurpose cannon with missile and blast effect, flight pack, interchangeable hands and figure base.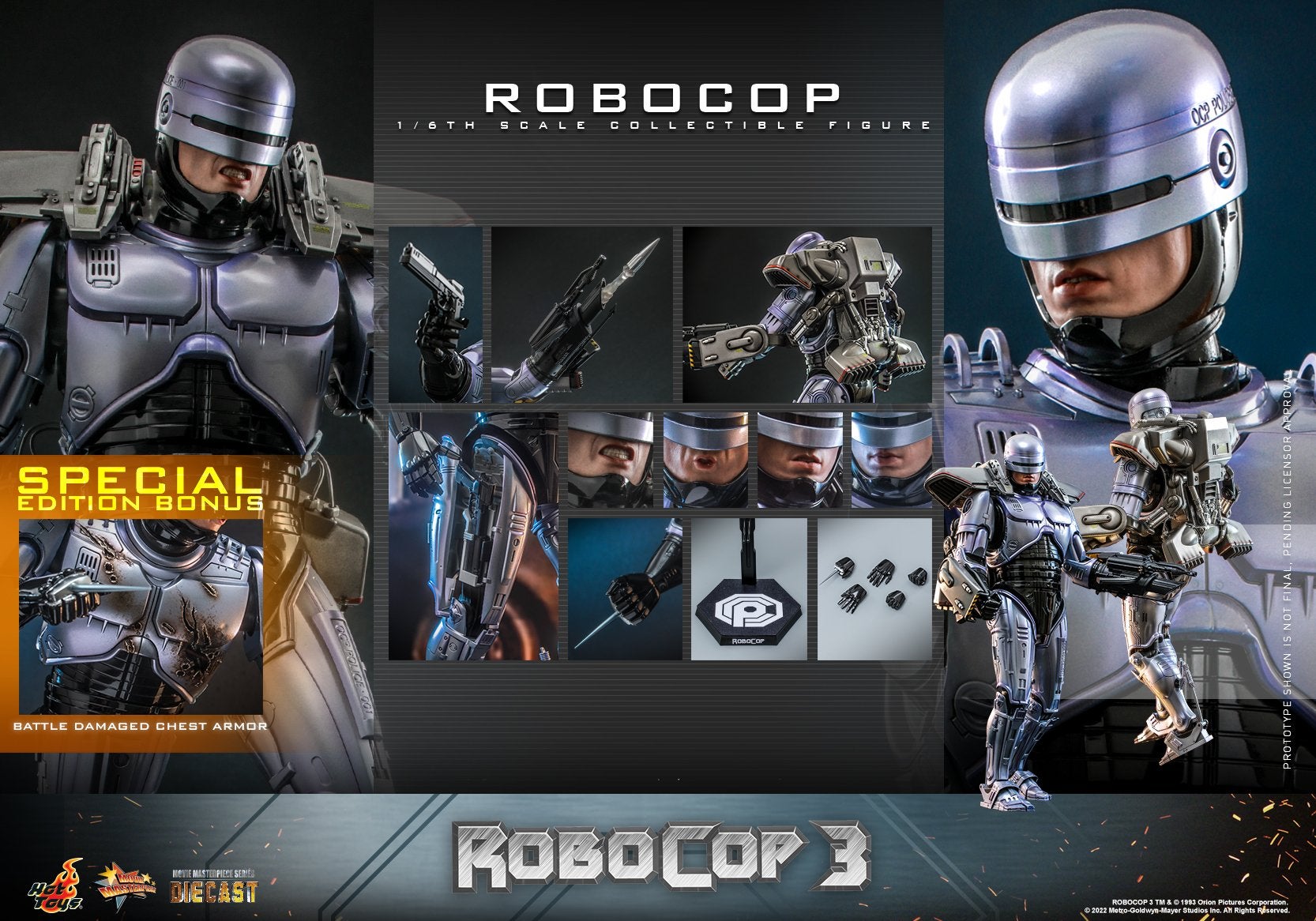 Hot Toys – [MMS669D49] – RoboCop 3- 1/6th scale RoboCop Collectible Figure
– Authentic and detailed likeness of RoboCop in RoboCop 3
– One (1) helmeted head with four (4) interchangeable lower part of faces capturing different expressions
– Specialized body with over 25 points of articulations
– Approximately 30 cm tall
– Contains diecast material
– Special features on armor:
– Metallic purplish blue colored painting on the movie-accurate armor design
– One (1) hidden thigh holster
– Five (5) pieces of interchangeable hands including:
– One (1) pair of hands with articulated fingers
– One (1) pair of fists
– One (1) data spike right fist
Weapons:
– One (1) diecast pistol
– One (1) pistol
– One (1) multipurpose arm cannon with missile and blast effect (interchangeable with left forearm)
Accessories:
– One (1) magnetically attachable flight pack
– Specially designed figure stand with character nameplate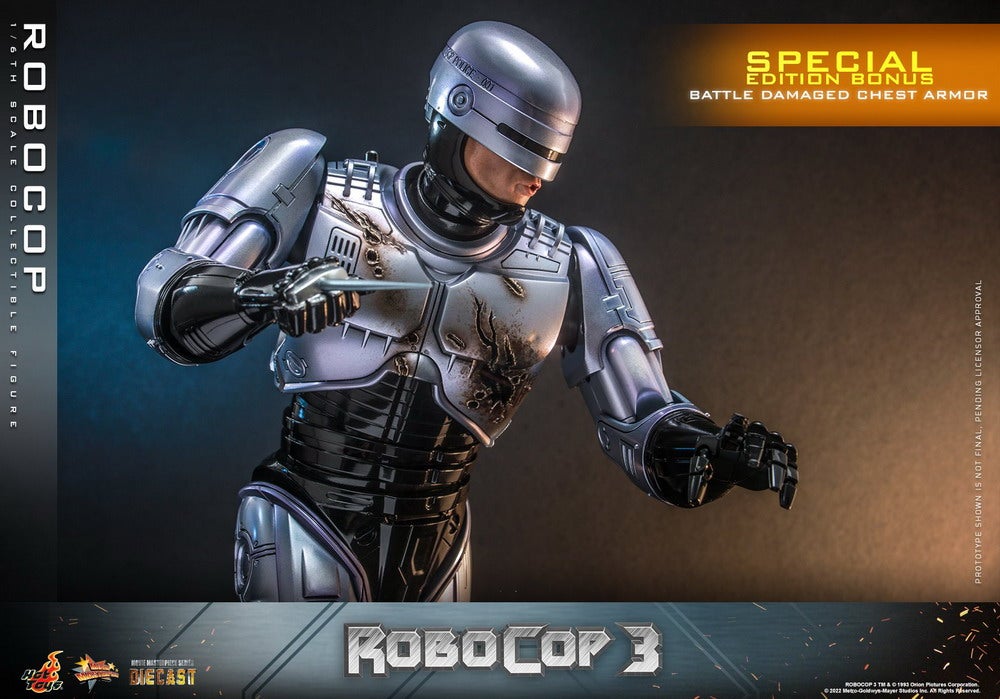 Exclusive Bonus Accessory for Special Edition:
– One (1) battle damaged chest armor
Release date: Approximately Q3 – Q4, 2023
*Prototype shown is not final, pending licensor approval
**Product details could be subjected to change without further notice
---