Storm Collectibles presents two new action figures based on Getsu Fūma Den: Undying Moon, a 2022 hack-and-slash platformer video game co-developed by Konami and GuruGuru and published by Konami. The game is the sequel to the 1987 game Getsu Fuma Den, which was originally developed and published by Konami for the Famicom exclusively in Japan.
Slated for release Q1 2023, the new Getsu Fūma Den: Undying Moon action figures include: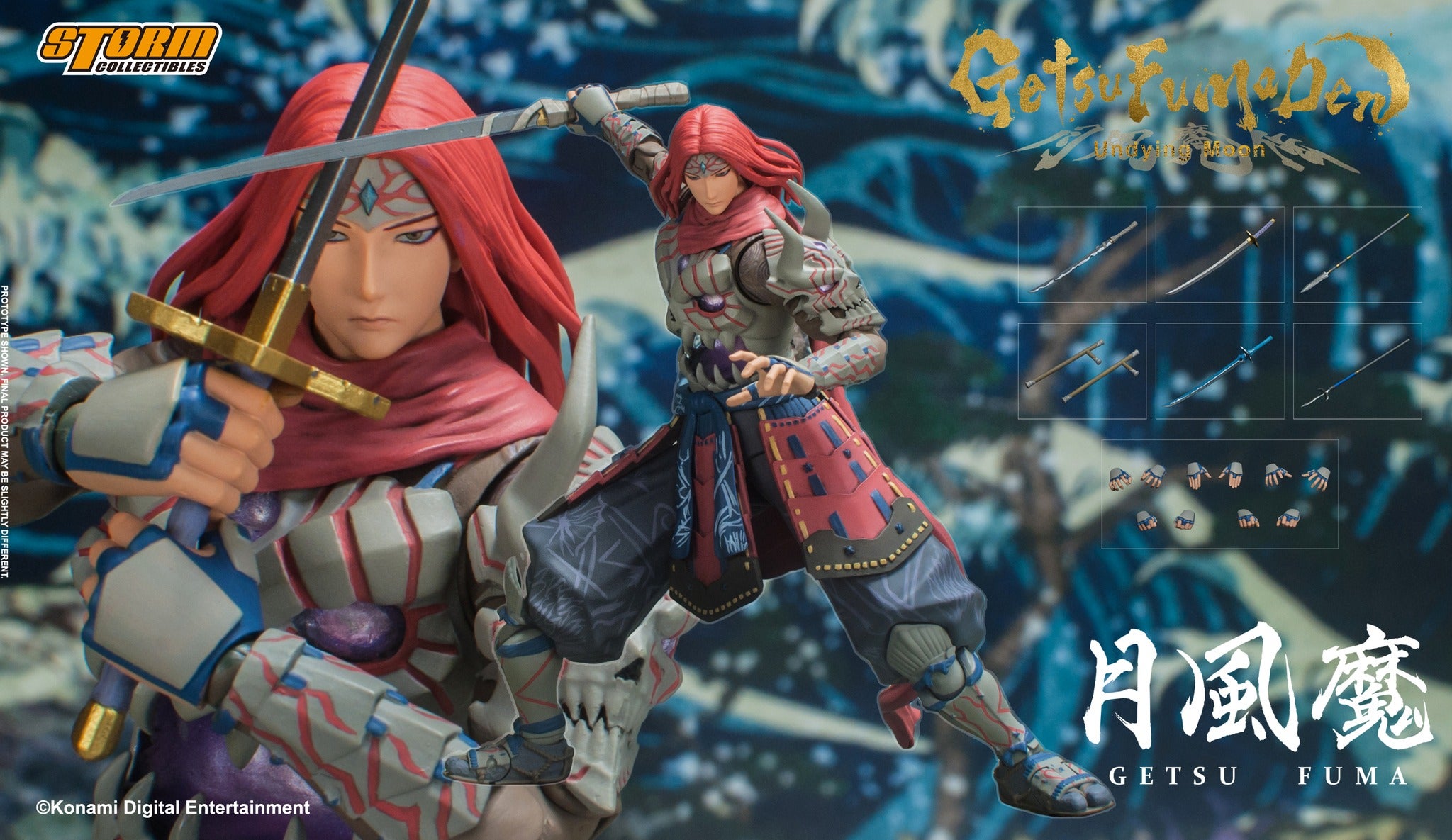 GETSU FUMA, the 27th leader of the Getsu clan, is widely known for his heroism and talent. He ventures into hell in search of the cataclysm there as well as his missing brother. This is his duty as a leader and a member of the Getsu clan.
Figure Features:
6 x In Game Weapon
5 x Interchangeable Pairs of Hand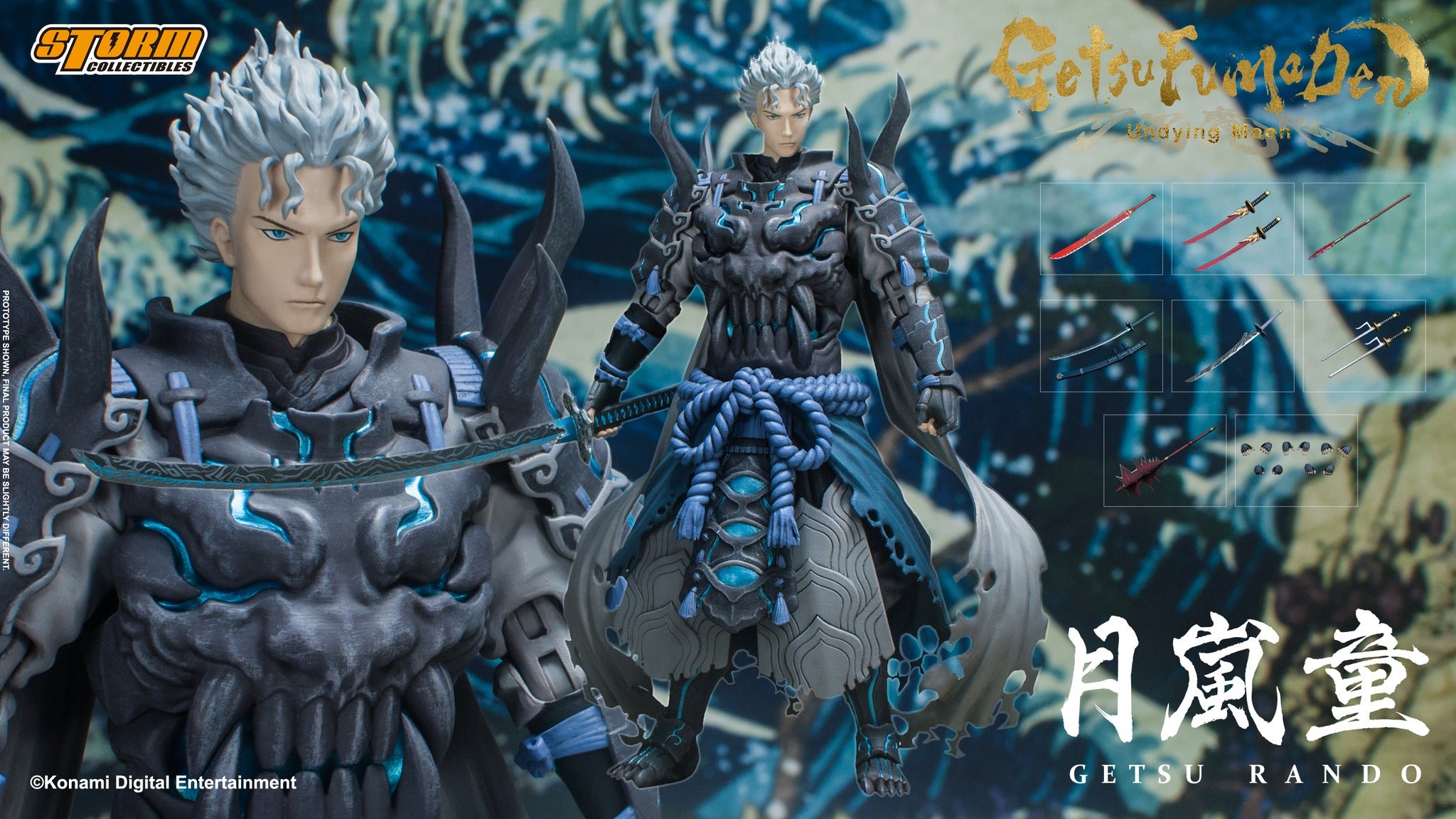 GETSU RANDO, Getsu Fuma's edler brother, has trained intensively from a young age so he could one day lead the clan. Though his abilities are unrivaled throught the clan's history, his wishes did not come true. Instead he perished around the time of hell's cataclysm.
Figure Features:
7 x In Game Weapon
5 x Interchangeable Pairs of Hand
---