"Now, wretched reptiles, you will face … the wrath of Krang!"
Premium Collectibles Studio presents the Krang 1:4 Statue, gleefully antagonizing your Teenage Mutant Ninja Turtles collectibles.
The Krang Statue measures 22" tall and 20" wide as Krang pilots his android body. In the suit's hollowed-out stomach is Krang himself, pink and gelatinous, a toothy grin and shifty eyes no doubt showcasing an evil plan for world conquest. Standing on a base of cracked flooring and rubble, this super-villain is more than ready to take over!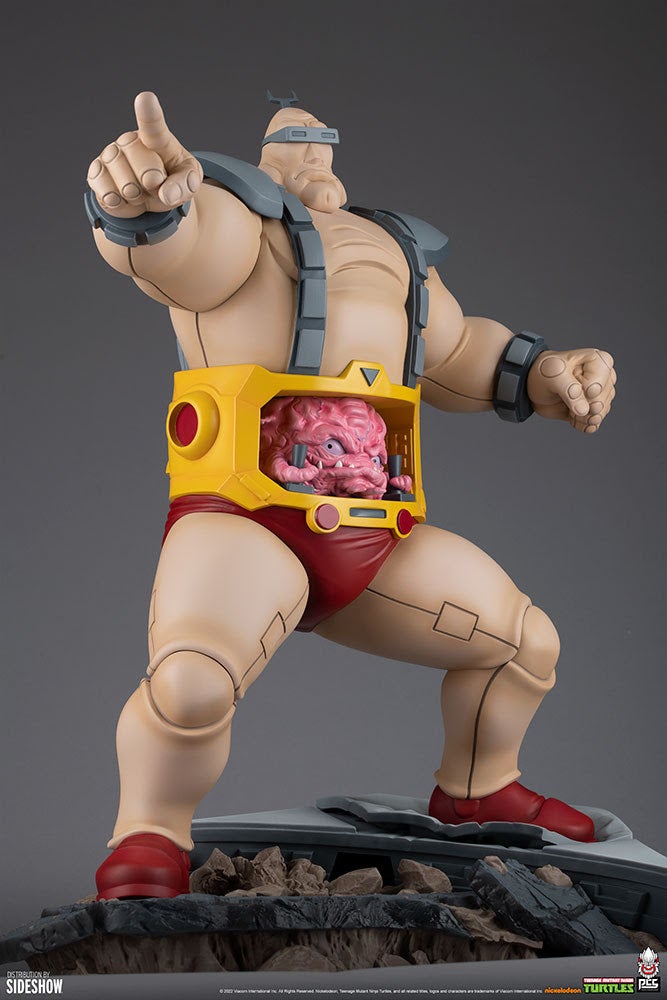 TMNT – KRANG – 1:4 SCALE STATUE
– Retail price : $875
– Approx Dims 22″H x 20″W x 13″D
– Est Ship Date: Nov 2022 – Jan 2023
– Edition Size : TBD
– Includes :
Fully Sculpted Figure
Detailed Environment Base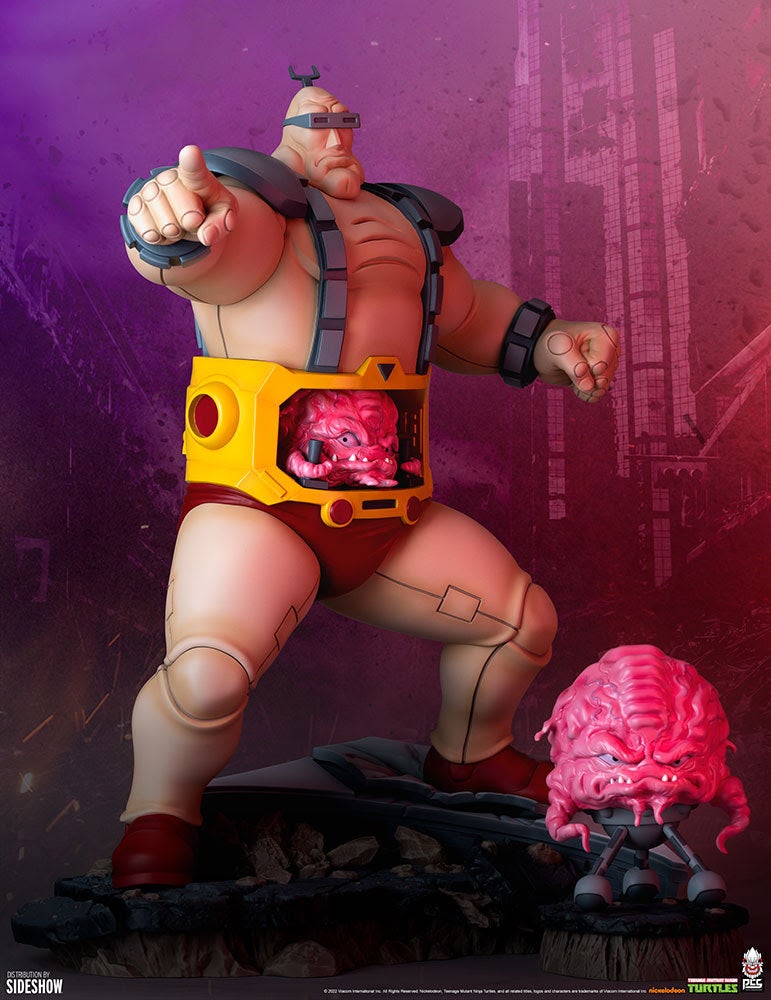 TMNT – KRANG – 1:4 SCALE STATUE – DELUXE
– Retail price : $875
– Approx Dims 22″H x 20″W x 13″D
– Est Ship Date: Nov 2022 – Jan 2023
– Edition Size : 300
– Includes :
Fully Sculpted Figure
Detailed Environment Base
Krang on Tripod Accessory