"… just as we neared the throng of Martians, I caught a glimpse of the prisoner … the beauty of her perfect and symmetrical figure."
Premium Collectibles Studio presents the Dejah Thoris 1:3 Scale Statue.
The Dejah Thoris 1:3 Scale Statue measures 35.5" tall and 15" wide as she stands chained to a large white tusk in the hostile landscape of Mars. Additional bones and skulls are embedded in the rock at her feet, including the uniquely shaped remains of a green Martian. The statue is fully sculpted apart from the silver link shackles on her wrists and the decorative gold chains on her chest. Dejah Thoris' portrait features a cascade of black hair and metallic makeup accents complementing her customary gold Martian ensemble, which includes an ornate crown, arm cuffs, a thong bikini, and strapped sandals.
The Dejah Thoris 1:3 Scale Statue is available for pre-order through collectpcs.com now priced at $1250 with shipping scheduled between December – March 2023. It is limited to only 750 pieces.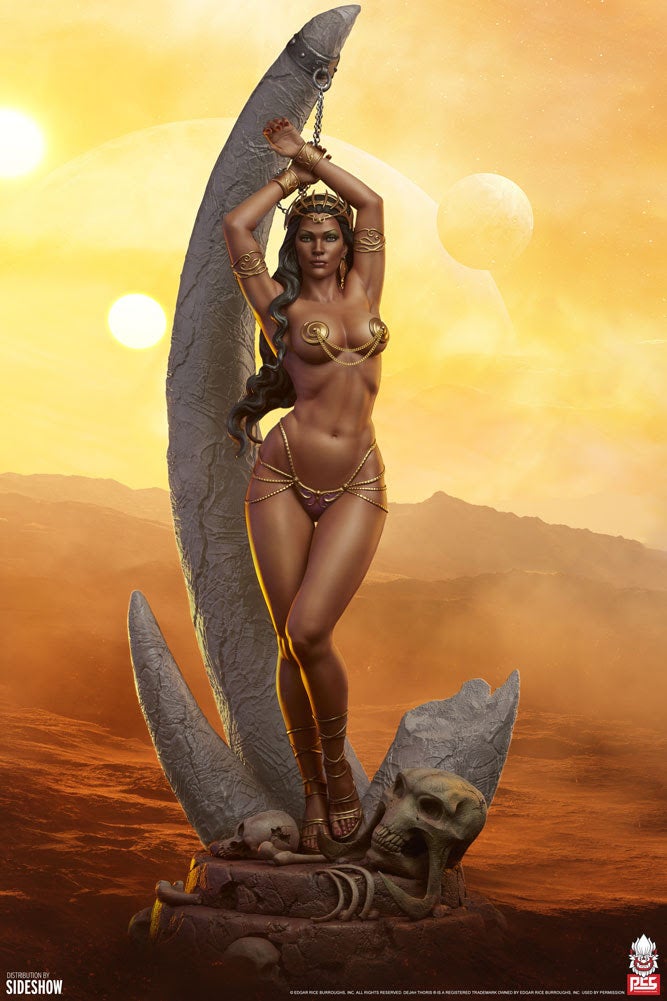 ---