Mondo is back with Series 2 of their Rick and Morty collectible figure series (see Rick and Morty Series 1 HERE)! These new figures are huge and feature great neck, hand, and ankle articulation, as well as interchangeable heads and hands, and exciting accessories for any adventurer.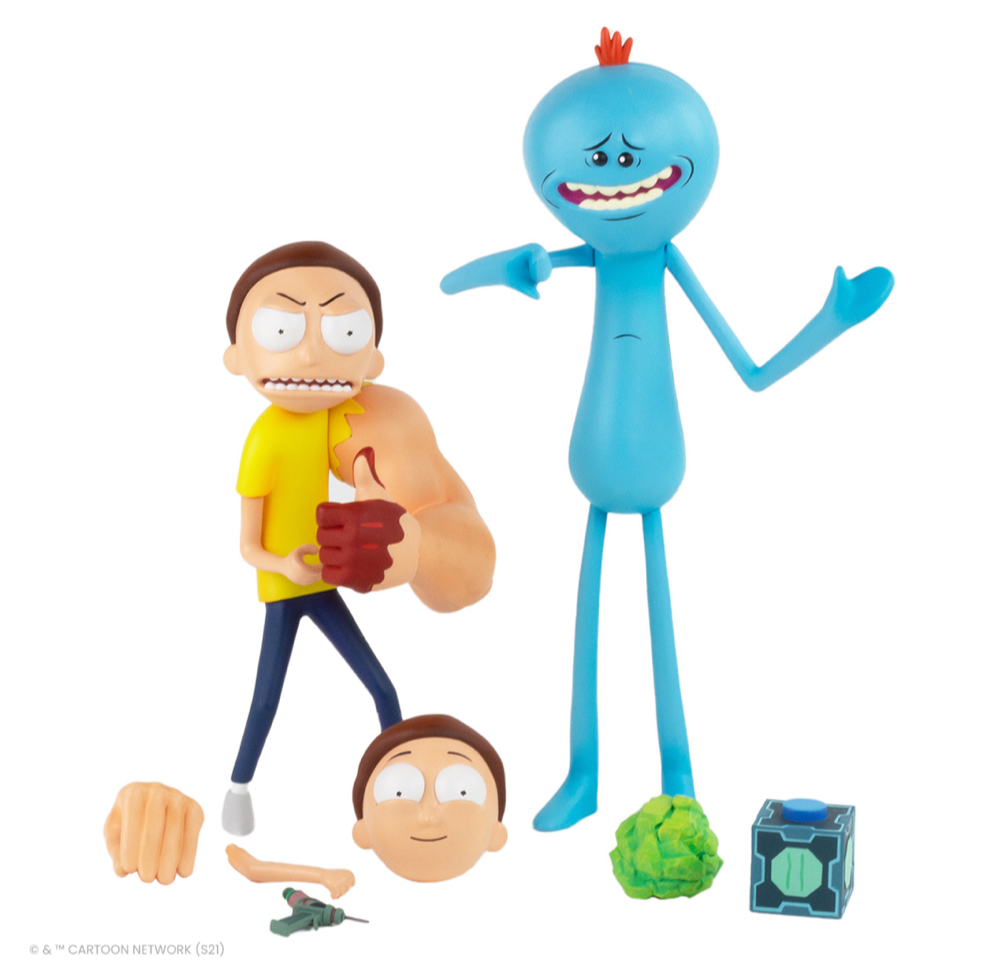 The standard set ($140) includes Rick with a Meeseeks. Made out of PVC and ABS, Morty is approximately 8.5″ tall (and weighs about 6.65 oz), and Meeseeks is about 11.5″ tall (and 4.25 oz).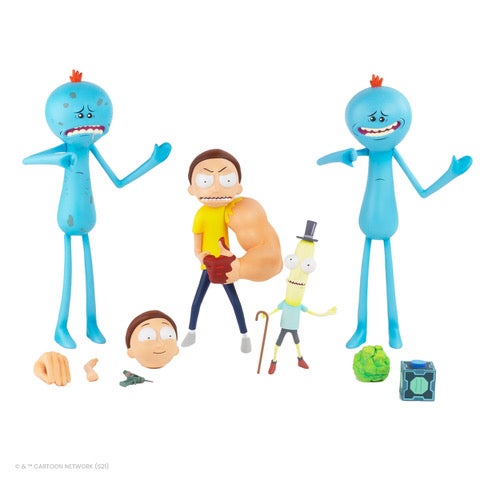 The Mondo exclusive edition ($150) also comes with Mr. PoopyButtHole (!!) and an additional distressed Meeseeks figure, and is limited to just 1500 pieces. And, yes, these heads and accessories are completely interchangeable with figures from Series 1!
The Rick and Morty Figure Set – Series 2 is on sale now at mondoshop.com.