Mezco has opened pre-orders for a new version of their One:12 Collective Count Orlok: Nosferatu – Symphony of Horror Edition! This "Silent Screamers" figure is priced at $95 with shipping slated very soon – January-February 2022.
The One:12 Collective Nosferatu returns with hellhounds, plague-ridden rodents, and an unquenchable bloodlust. He wears a frock coat, tights, and leather-like shoes underneath his removable cloak-cape with detachable "Coachman's collar" and cap from the 1922 silent film. The Count also features three nightmare-inducing head portraits capturing his inhuman visage.
Nosferatu comes complete with a lantern that he can hold in his claw-like hands, 2 bloodthirsty wolves, 3 bats, 6 rats, an eerie mist FX, and much more.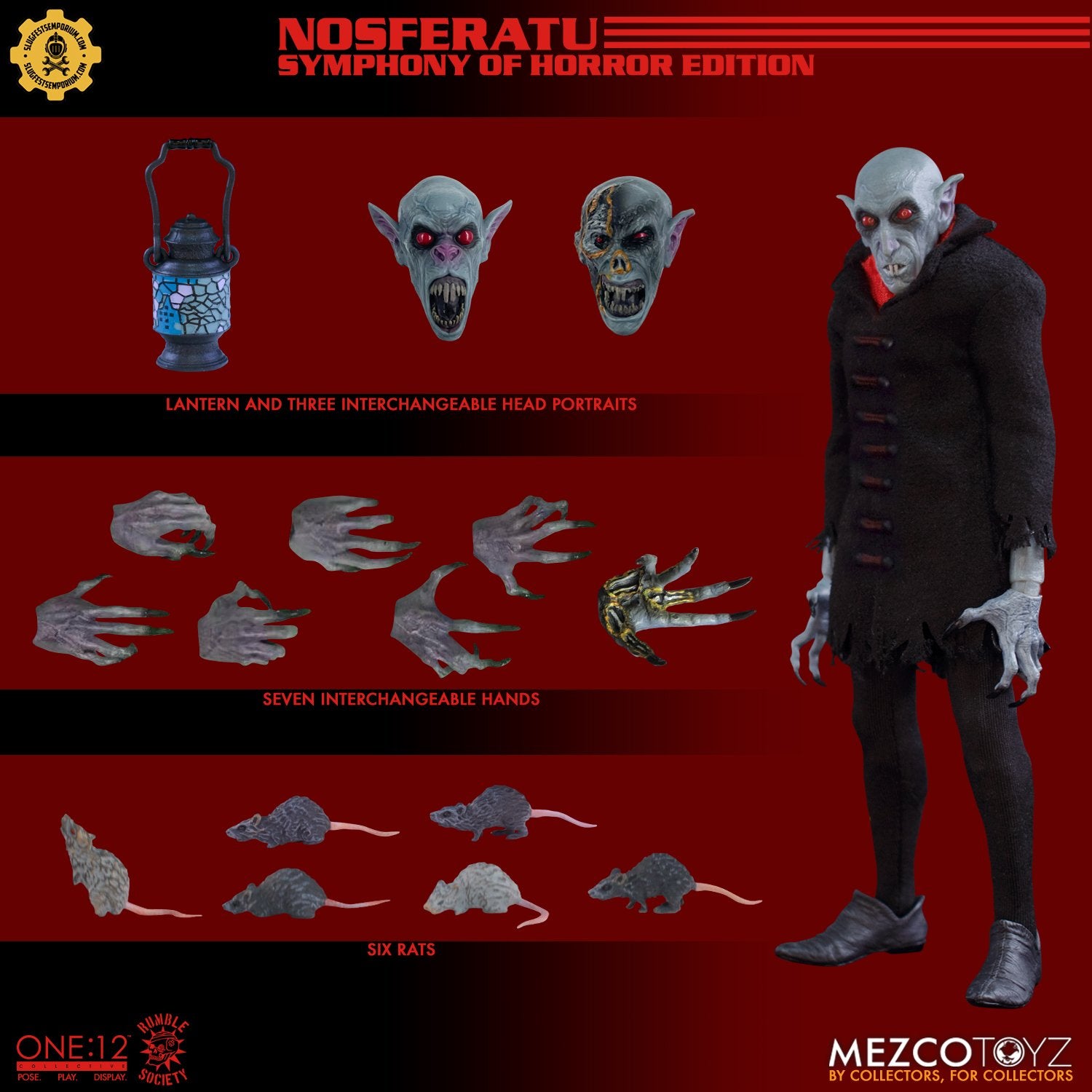 THE ONE:12 COLLECTIVE NOSFERATU FIGURE FEATURES:
One:12 Collective body with over 20 points of articulation
Three (3) head portraits
Hand-painted authentic detailing
Approximately 17cm tall
Seven (7) interchangeable hands
-One (1) pair of posing hands (L&R)
-One (1) pair of holding hands (L&R)
-One (1) pair of grabbing hands (L&R)
-One (1) pointing hand (L)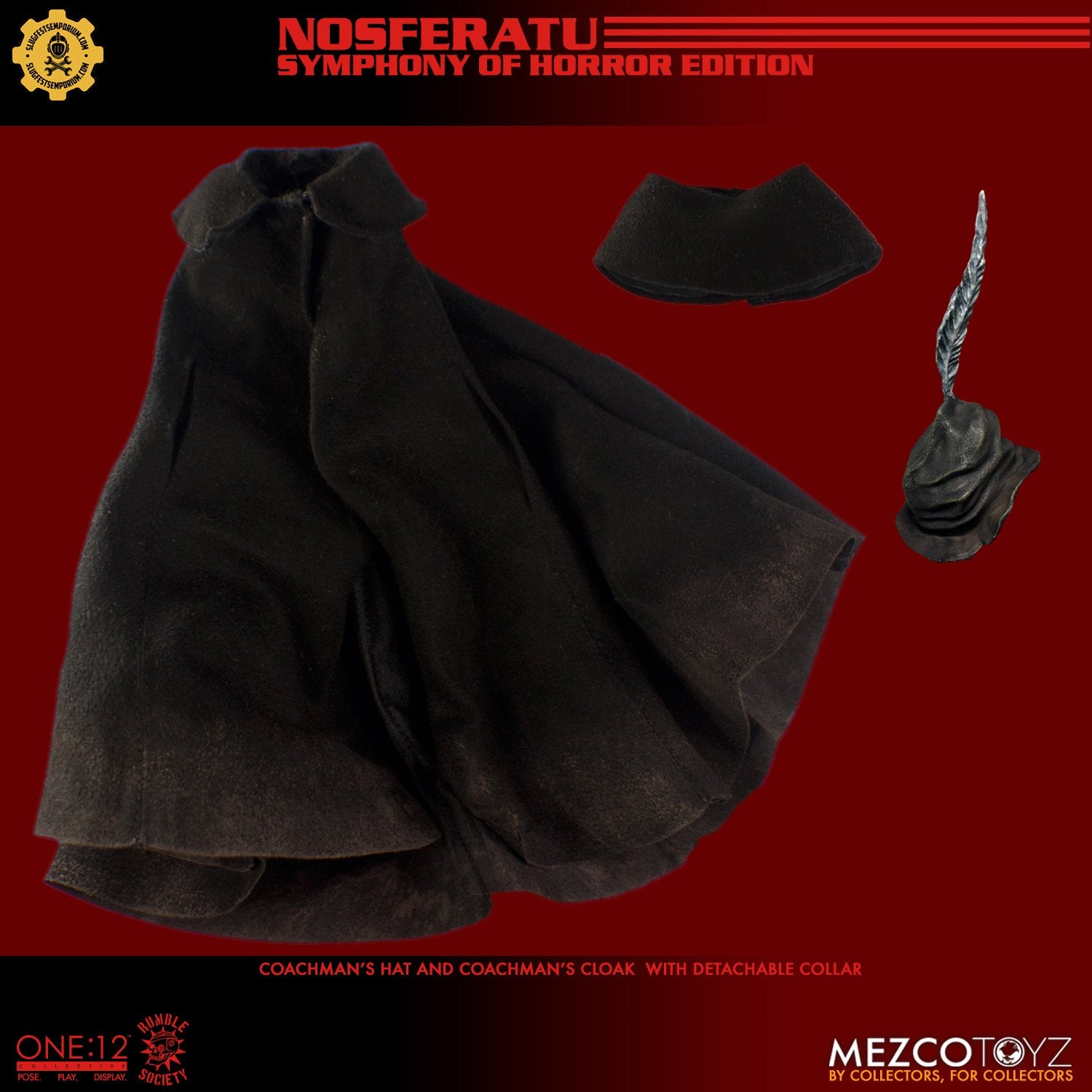 COSTUME (NON-REMOVABLE UNLESS OTHERWISE SPECIFIED):
Coachman's hat (removable)
Cloak cape with detachable Coachman's collar (removable)
Frock coat
Shirt and tights
Hanker-tie neck wrap
Leather-like shoes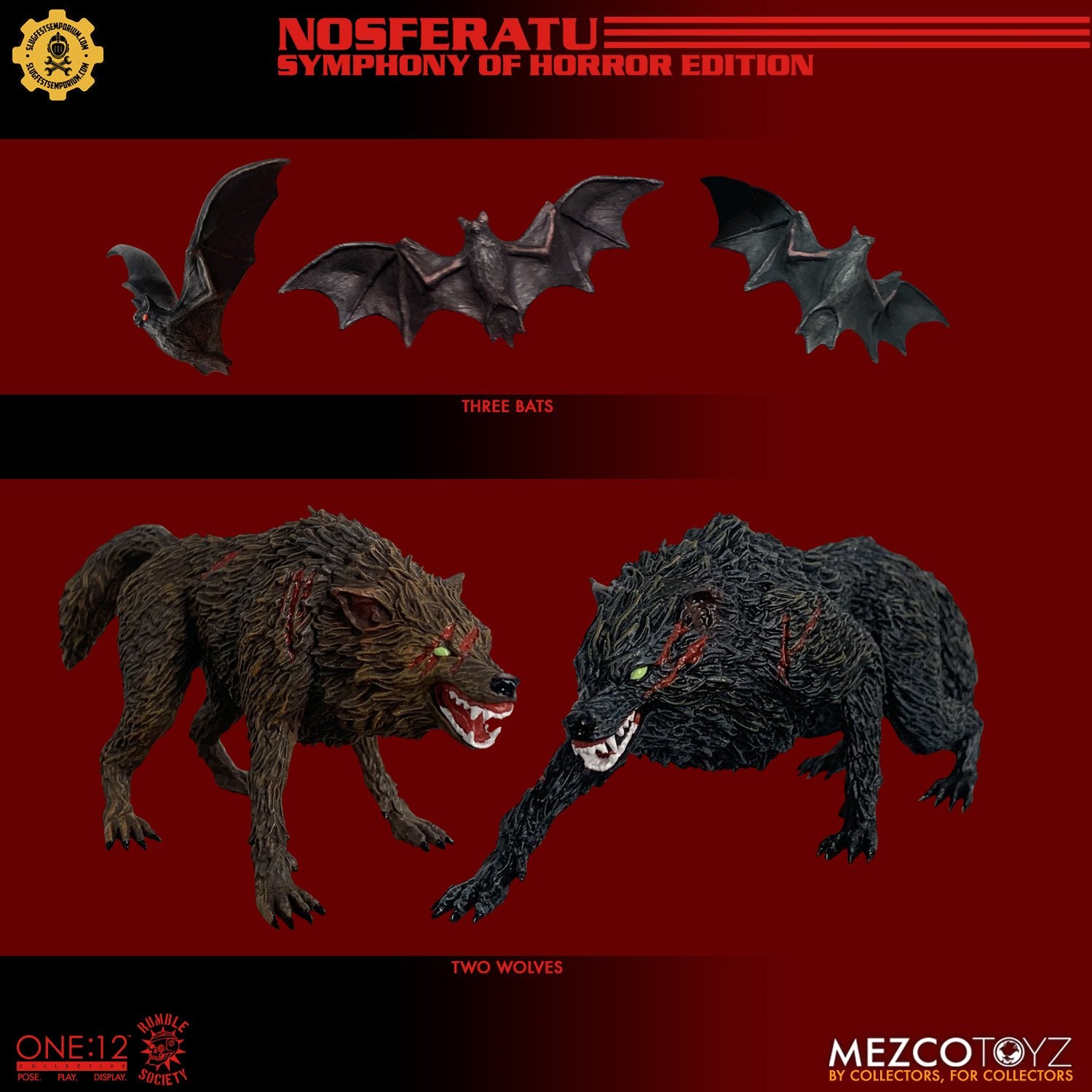 ACCESSORIES:
One (1) lantern
One (1) eerie mist FX
Two (2) wolves
Three (3) bats
Six (6) rats
One (1) One:12 Collective display base with logo
One (1) One:12 Collective adjustable display post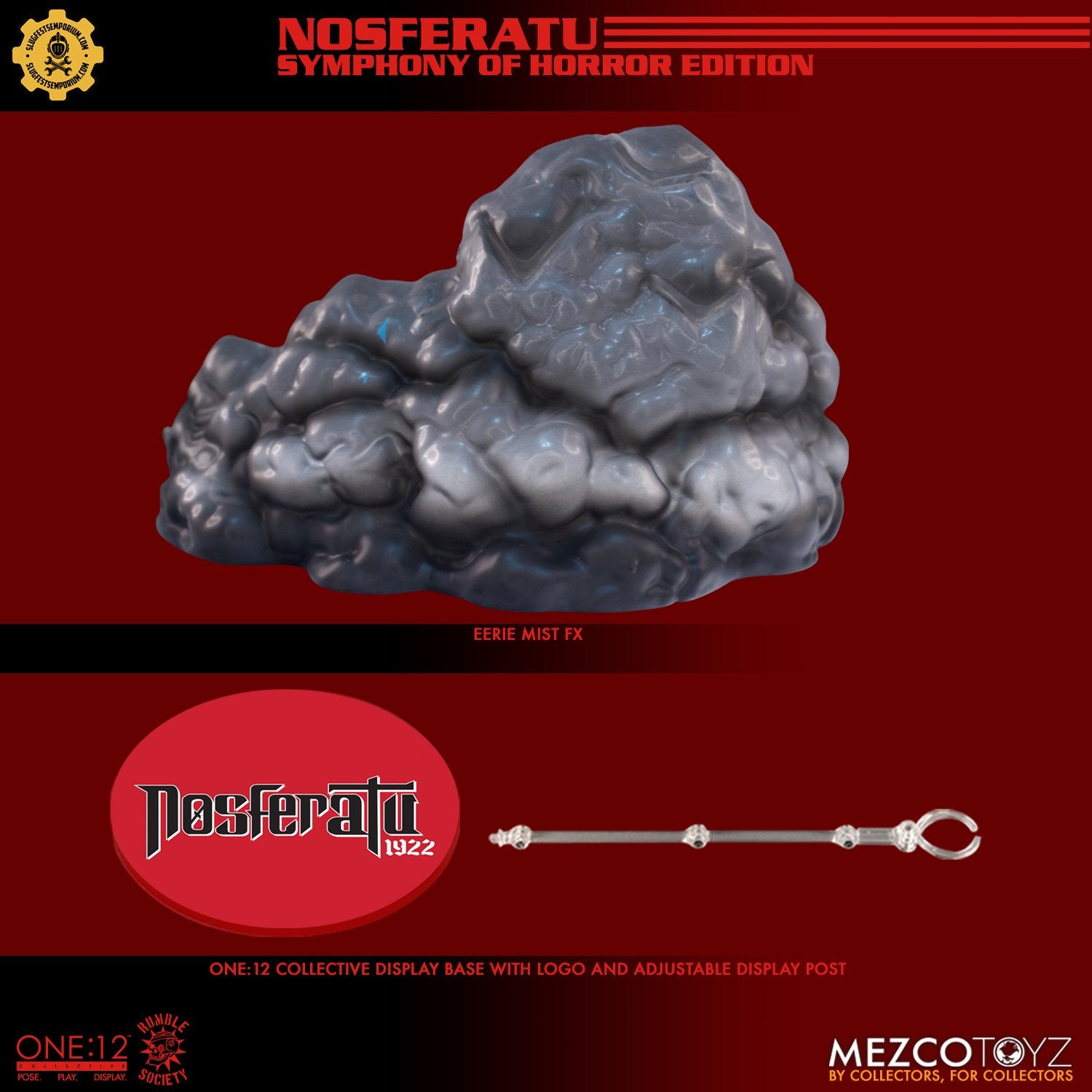 ---