Spin Master The Batman reveals that they are producing figures and vehicles based on The Batman! The collection is set to release this Spring in conjunction with the movie in theaters this March.
The Batman toy collection features 4-inch and 12-inch figures of Batman, Selena Kyle, and Penguin. Rev up your engine and drive away in two different Batmobiles, one that comes with a 4-inch figure or the Turbo Boost Batmobile RC! Check them all out below…
Batmobile 4-inch Scale (Pictured Top), MSRP $36.99, Ages 4+
The movie look-a-like Batmobile comes loaded with features including LED engine lights, headlights, and an undercarriage residual glow that truly makes it come to life! Level up your missions with life-like engine sounds. It even includes a 4-inch Batman figure!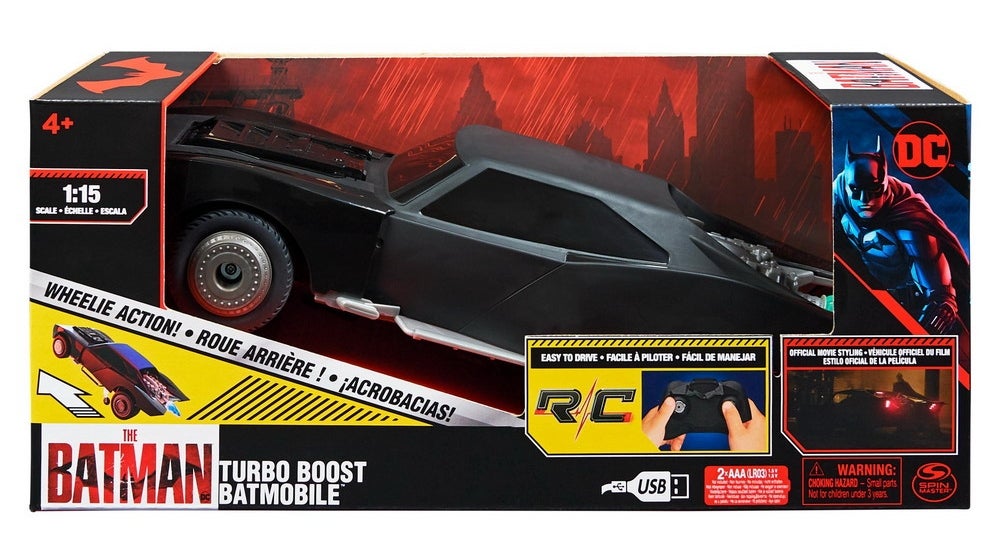 Turbo Boost Batmobile RC, MSRP $48.99, Ages 4+
Wheelie into action with this movie themed Batmobile. Activate the wheelie with just the push of a button and watch this high-performance RC hit turbo speeds. The custom controller is even designed after the Batman symbol Watch as the rear engine flame lights up as you accelerate into Gotham City!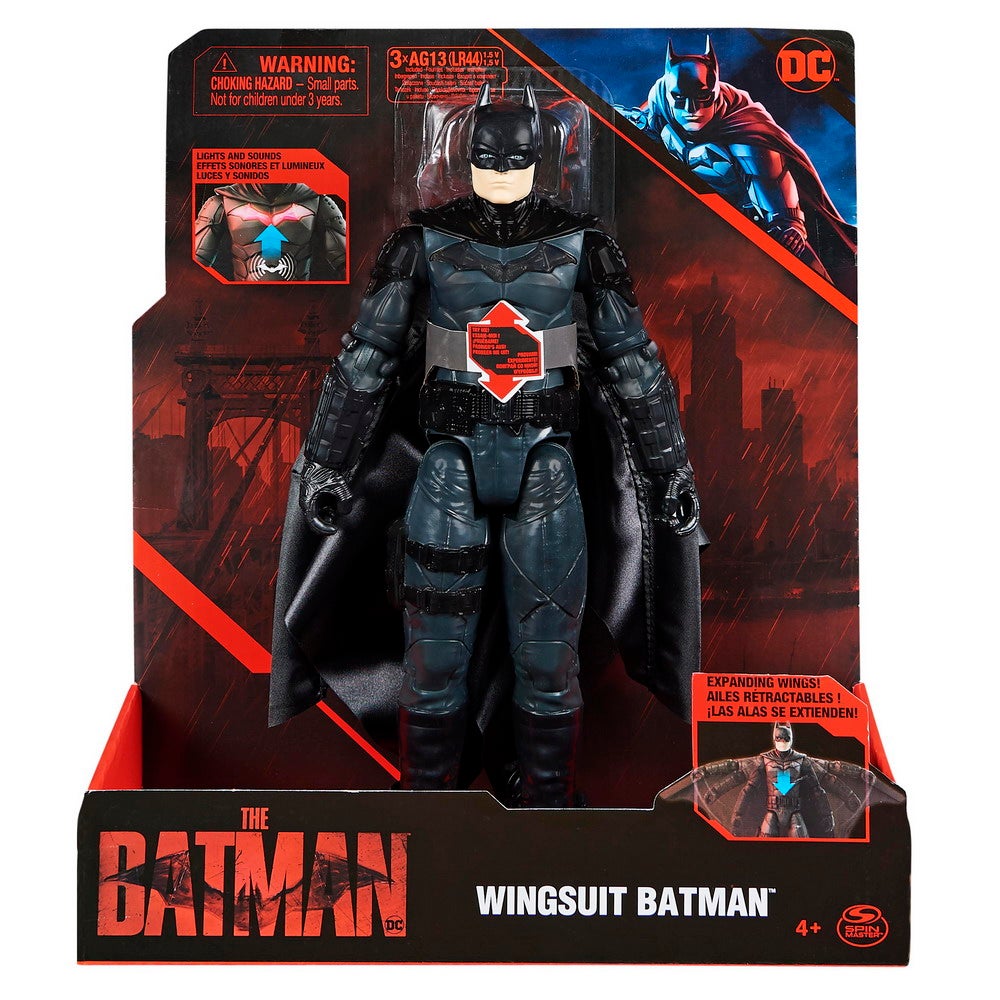 Batman 12-inch Feature Figure, MSRP $23.99, Ages 4+
Continue fighting crime in Gotham City with this 12-inch Batman Feature Figure with expanding wings! Just press the belt buckle to open the wings, and you're ready to start your mission. This all-black suit also has a light up feature and awesome sound effects that activate when you press the Bat-symbol on his chest!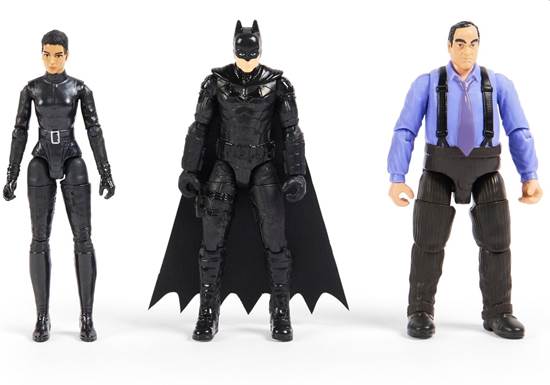 Batman 4-inch Action Figures, Selena Kyle, Wingsuit Batman, Penguin; MSRP: $8.99, Ages 4+
Recreate epic crime fighting scenes with Wingsuit Batman, Selena Kyle, and Penguin, based on the upcoming Batman movie! Each figure features 11 points of articulation and comes with three accessories and an Evidence Collector Card.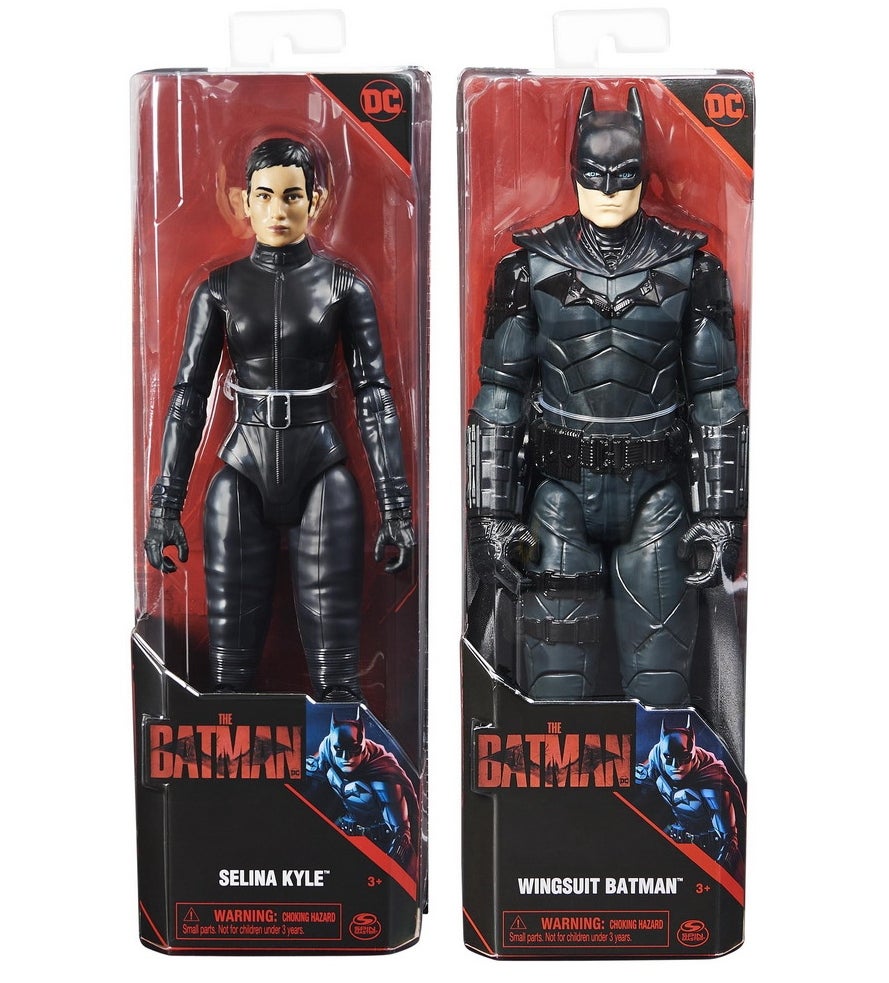 Batman 12-inch Action Figures, Batman and Selena Kyle; MSRP: $10.49, Ages 4+
Each 12-inch action figure features 11 points of articulation and a detailed sculpt with true to film movie styling. Engage your imagination and pose Batman and Selena Kyle as you play out your own Batman storylines!
---